Danang Department Tourism and Viettel Solutions Corp have cooperated to organize Danang FantastiCity Online Travel Mart 2022 to promote Da Nang and the Central Vietnam destinations, as well as connect tourist service providers to international buyers and get ready for international tourism reopening.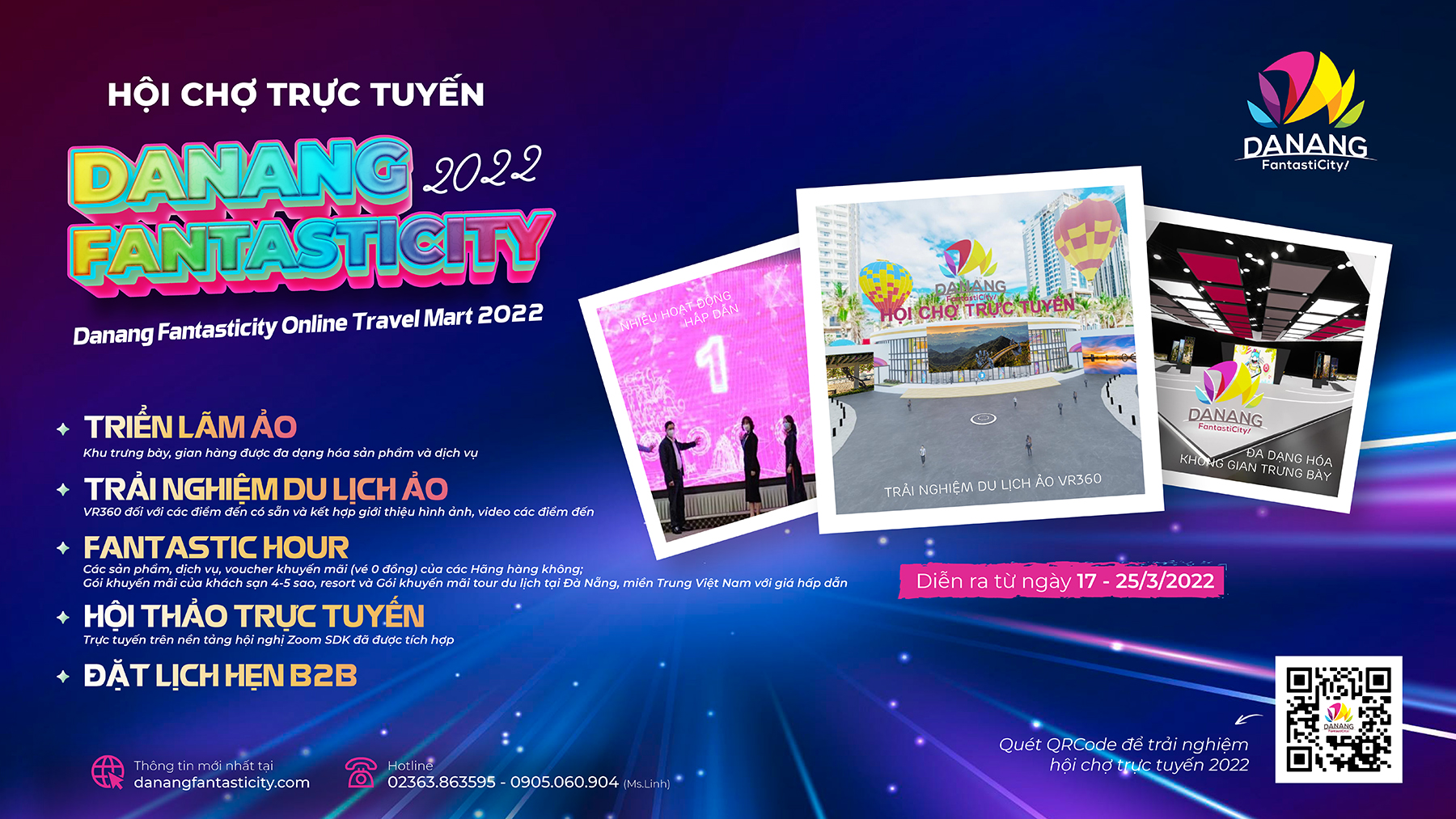 Danang FantastiCity Online Travel Mart 2022 is organized from 17 to 25 March 2022 on travelbook.vn/danang with the scope of 150 virtual booths for tourism stakeholders in Da Nang and Vietnam. The online mart welcomes more than 60 international buyers from Japan, Korea, China, India and South East Asia.
 "Traditional travel fairs and exhibitions, having played an important role in promoting tourism exchange, have been disrupted due to COVID-19. The online mart will maintain the connectivity between local businesses and international partners. We are going to develop and improve the online platform to meet the requirements from businesses", Ms. Nguyen Thi Hoai An, Director of Da Nang Tourism Promotion Center said.
Danang FantastiCity Online Travel Mart 2022 presents virtual exhibition booths of destination management agencies, attractions, airlines, travel companies, hotels and transportation companies… The online travel mart also includes business matching, "Fantastic Hour" promotion program and virtual tour combined between destination video and VR360 virtual reality application.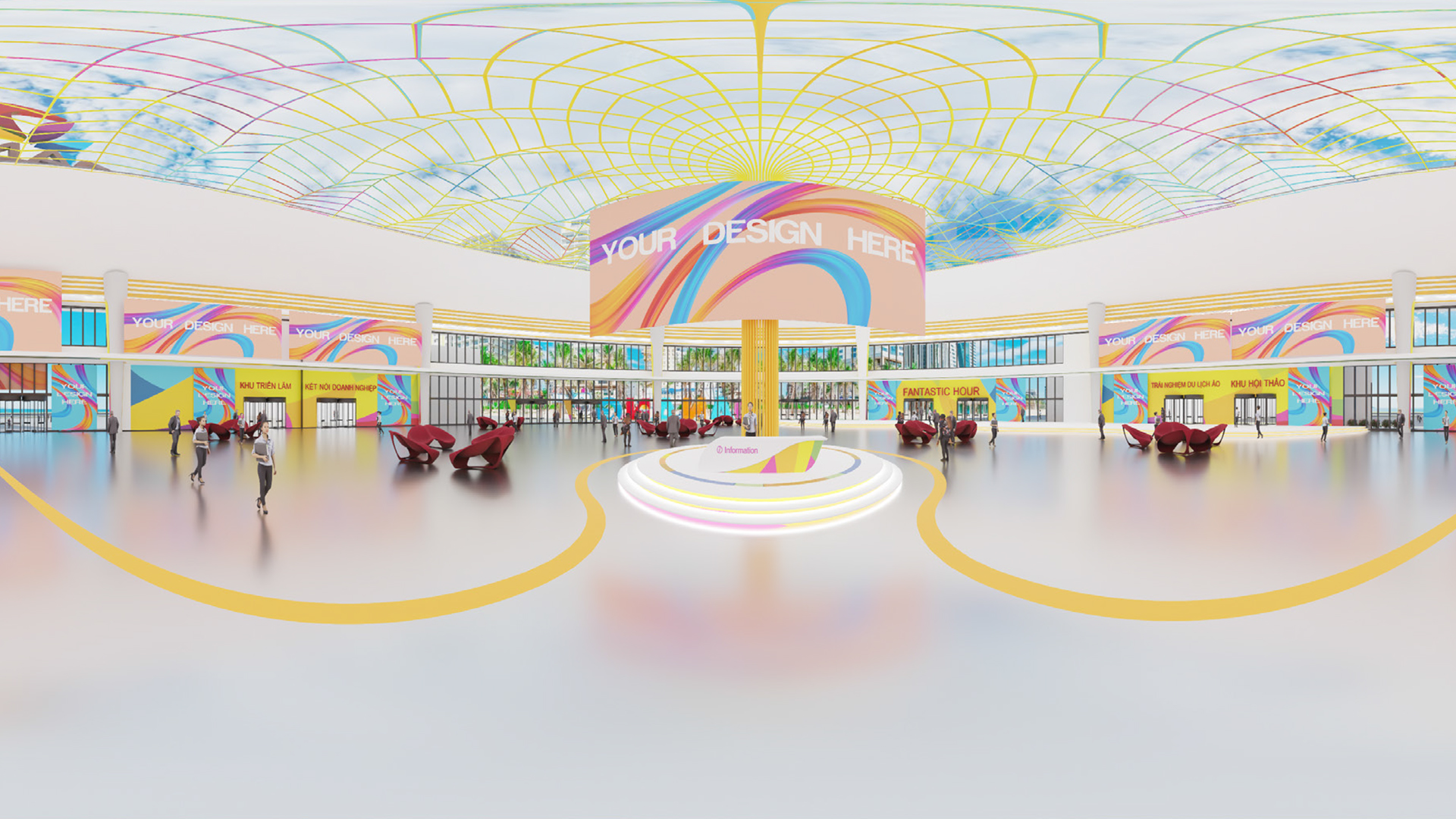 Exhibitors are arranged a fixed meeting schedule with potential domestic and international buyers through the Zoom platform to introduce their products and services, exchange market information and establish business relations.
During the organization of Danang FantastiCity Online Travel Mart 2022, public visitors can visit virtual booths and hunt appealing deals in the Fantastic Hour promotion program at the time frame of 1200 – 1400 and 2000 – 2100 on19 and 20 March 2022.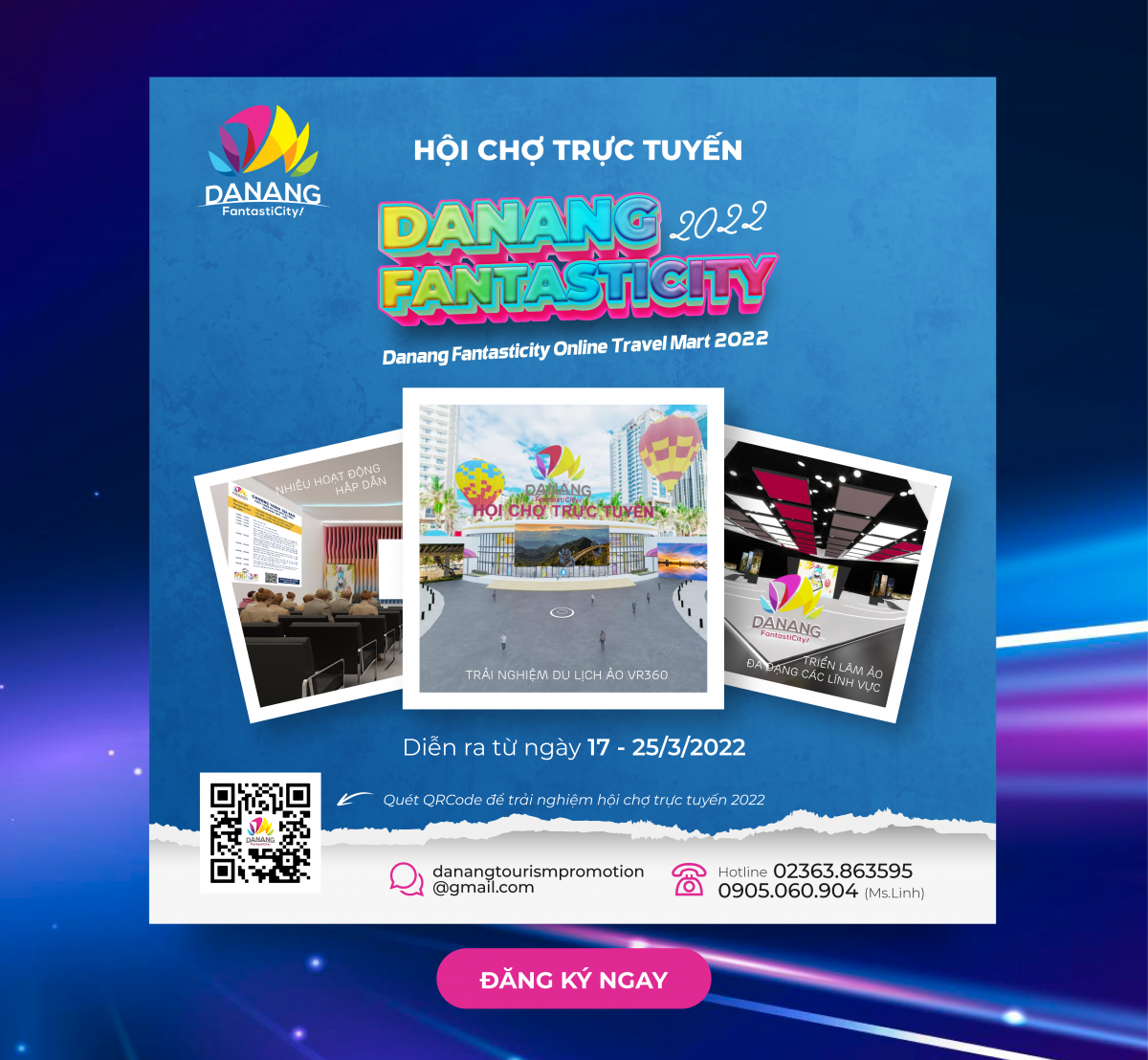 Da Nang tourism is expected Danang FantastiCity Online Travel Mart 2022 will bring new experiences to visitors with the application of technology showing exhibition spaces and various online services, and participating in the new, safe travel exhibition culture.
Being held right after Danang has opened to oversea tourists with the principles of adaptivity, flexibility and creativity, Danang FantastiCity Online Travel Mart 2022 shows the determination of digital transformation as well as the solidarity between the government and tourism business. The online travel mart is the stepping stone for businesses to kick off their business towards international markets and contribute to tourism recovery in Da Nang and Central Vietnam.
Chi Giao
Latest Posts