Da Nang Tourism promotes in Central Highlands post Covid-19
The Danang Tourism Conference 2020 in Dak Lak was organized by the Da Nang Center for Tourism Promotion, Da Nang Department of Tourism Da Nang at 14h30 on July 9th, 2020 at Muong Thanh Luxury Buon Ma Thuot.
The event is part of an action plan to promote domestic markets, including the Central Vietnam and Central Highlands. This is also an activity in response to the economic recovery plan in the "new normal" context post Covid-19 crisis, of which there strongly focuses on the domestic market as the leverage for tourism recovery.
The conference showcases the tourism products and services of Da Nang, creates the opportunities for networking between businesses in Da Nang and Dak Lak, as well as fostering the direct flight route of Da Nang – Buon Ma Thuot.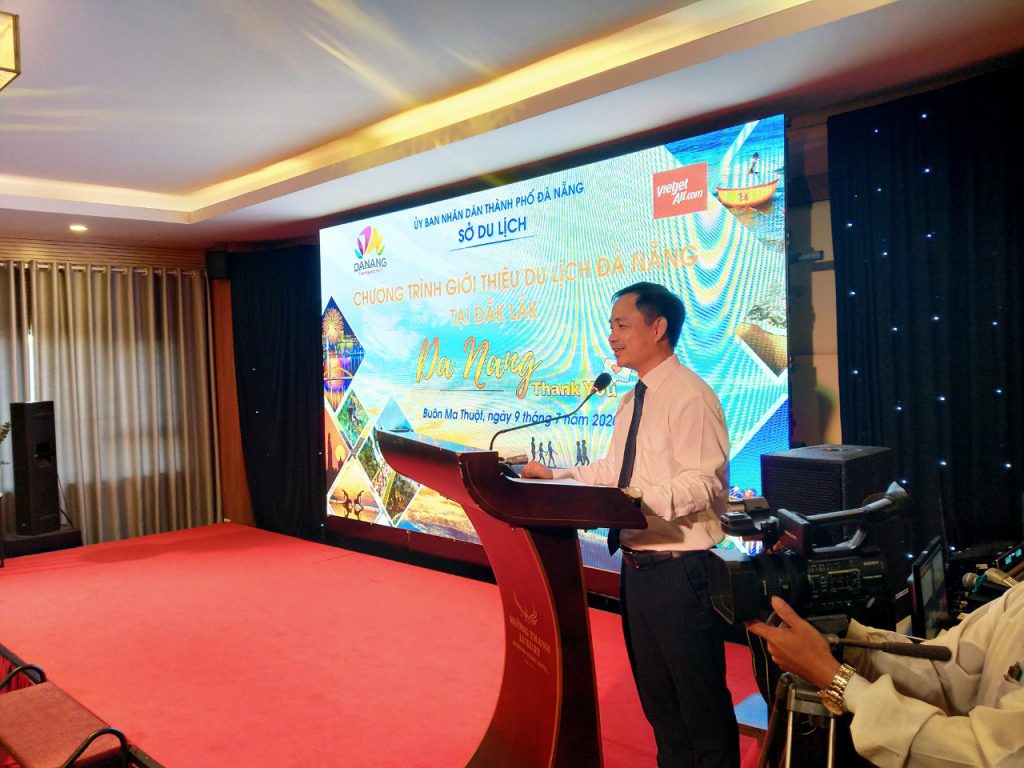 Within the Program, the Tourism Association of Da Nang and Dak Lak has signed a memorandum of understanding in tourism recovery after the impact of the Covid-19 pandemic.
Accordingly, the bilateral collaboration between the Tourism Association of Da Nang and Dak Lak province emphasized the implementation of the "Criteria of Tourist safety amid Covid-19" issued by the Vietnam Association as well as participating in the tourism stimulus program "Vietnamese people travel Vietnam".
Based on the tourism strengths of each locality, both associations would closely collaborate in developing tourism stimulus program while ensuring the exchange of information and participation of membership in the aforementioned programs.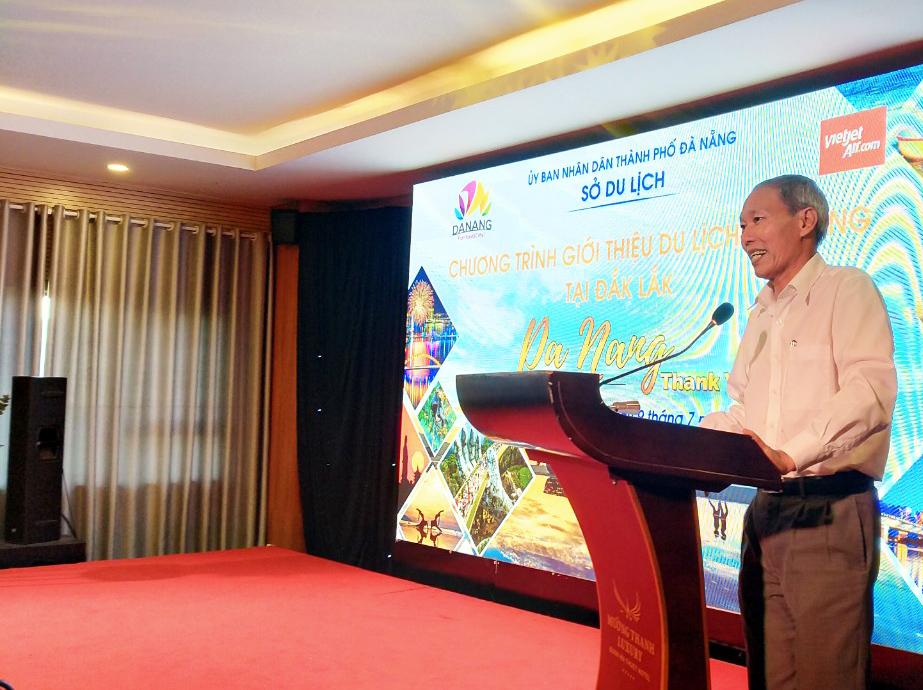 Also within the program, the Da Nang Center for Tourism Promotion cooperates with Danang Tourism Association to organize 3-day-2-night familirization trip from July 8 to 10, 2020 for tourism businesses to inspect the key tourist routes and products in Dak Lak such as Dray Nur Waterfall, Don Village, World Museum Café …
Updates on tourism stimulus package in Da Nang in the period of May 23rd  – June 23rd, 2020
In June 2020, tourist arrivals are estimated to reach 454.764, rising of 85% compared to the figure of May 2020 (an increase of 209,292 passengers);
Travel agencies have served 4,500 guests with 5-star and 3-star hotel combos applied until June 31st, 2020. The number of visitors recorded at the attractions from June 23rd to June 23rd, 2020 is 191,000. In addition, the travel companies have sold 21,000 stimulating packages and got pre-booking tours till August 2020;
In June 2020, there were 12 domestic flight routes to Da Nang operated by 3 airlines , namely Vietnam Airlines, Bamboo Airways and Vietjet Air with 91 flights/day to Da Nang. The average load factor was 92%.
Information for direct flights from Da Nang to Buon Ma Thuot
– Vietnam Airlines: 4 flights / week
– Vietjet Air: 04 weekly flights (Monday, Wednesday, Friday, Sunday)
Danang – Buon Ma Thuot: 0820 – 0915
Buon Ma Thuot – Da Nang: 0950 – 1045
For further information, please contact Ms. Huynh Thi Thien Nga
Mob: 0931105877 – Email: danangtourismpromotion@gmail.com
— Luong Vy —
Latest Posts