Bikini Flashmob on Danang beach
As part of Danang – Summer Destination 2018, Bikini Flashmob show with the theme "Let's swim with bikini" will be from 17h30 to 18h00 on 16/06/2018, at Bien Dong Park, Danang.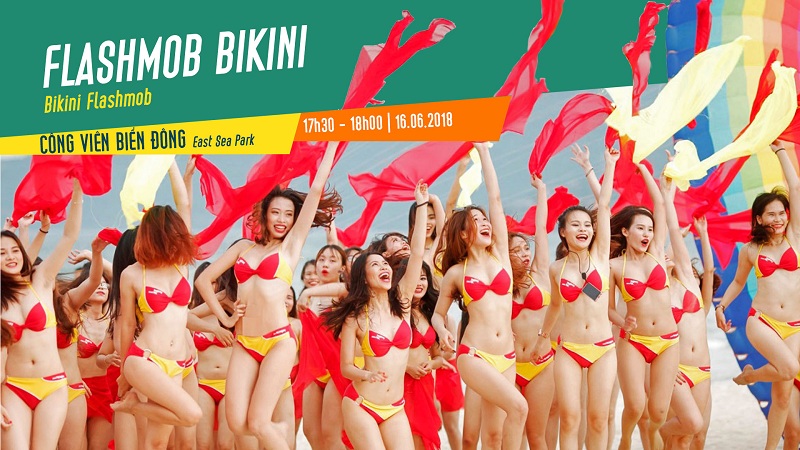 More than 150 cheerleaders in bikini will join the colorful flasmob show in exciting music.
A tradition from last years, Bikini Flasmob is expected to attract the attention of many locals and tourists, in order to convey a meaning ful message: "Protect the sea, make Danang beach always clean and beautiful, and an attractive destination".
Danang – Summer Destination is an anuual event to attract tourists to the city during high season.
This year, the program will be from 16 to 20 JUNE at Bien Dong Park, the beaches of Danang, along Han River and Son Tra Peninsula, with many different activities. The event will bring tourists new and exciting experience in their summer time in Danang.
Binh Phan – Bikini Flashmob on Danang beach