Saturday Seafood & BBQ Meat Buffet at Pullman Danang Beach Resort is back
The Saturday Seafood & BBQ Meat Buffet at Pullman Danang Beach Resort is back after a long waiting time. Gathering a variety of cross-country dishes, diners will feel like traveling and enjoying the cuisines from all over the world. The buffet stalls are presented eye-catching, full of quality food, and appealing aroma to make diners nostalgic.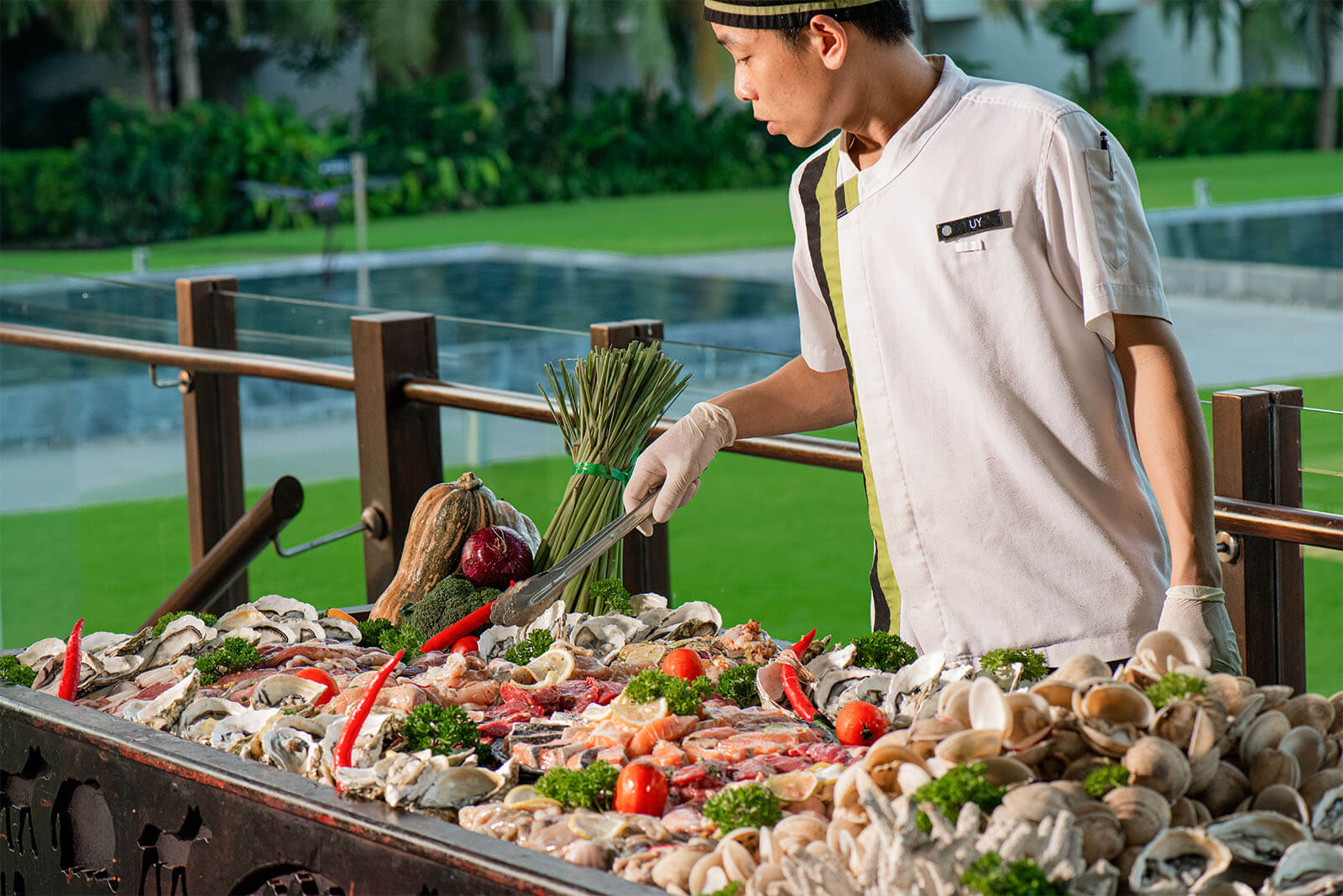 Time: Saturday, November 28, 2020, from 17:30 – 21:30, at Epice restaurant
Here, diners can experience a variety of European dishes such as pasta, salad, cheese, cold cut with high standards and quality. Enhance your choice of grilled dishes with premium beef ingredients, carefully marinated ribs, and served with signature sauces.
AN OPEN KITCHEN IN THE CENTER
The central barbecue with an open kitchen is a signature of the Pullman Danang Beach Resort. You can choose your favorite grilled dishes and watch the live cooking of our professional chefs here. Diners will not want to miss the delicious grilled dishes such as grilled Australian beef with sauce, lamb thighs, grilled duck either fragrant grilled salmon.
FRESH AND DELICIOUS SEAFOOD CORNER
The seafood on the ice corner can be considered a highlight of Saturday Seafood & Meat BBQ Buffet. With a variety of foods including tiger shrimp, green mussel, oysters, octopus, fish … served in the restaurant's own style.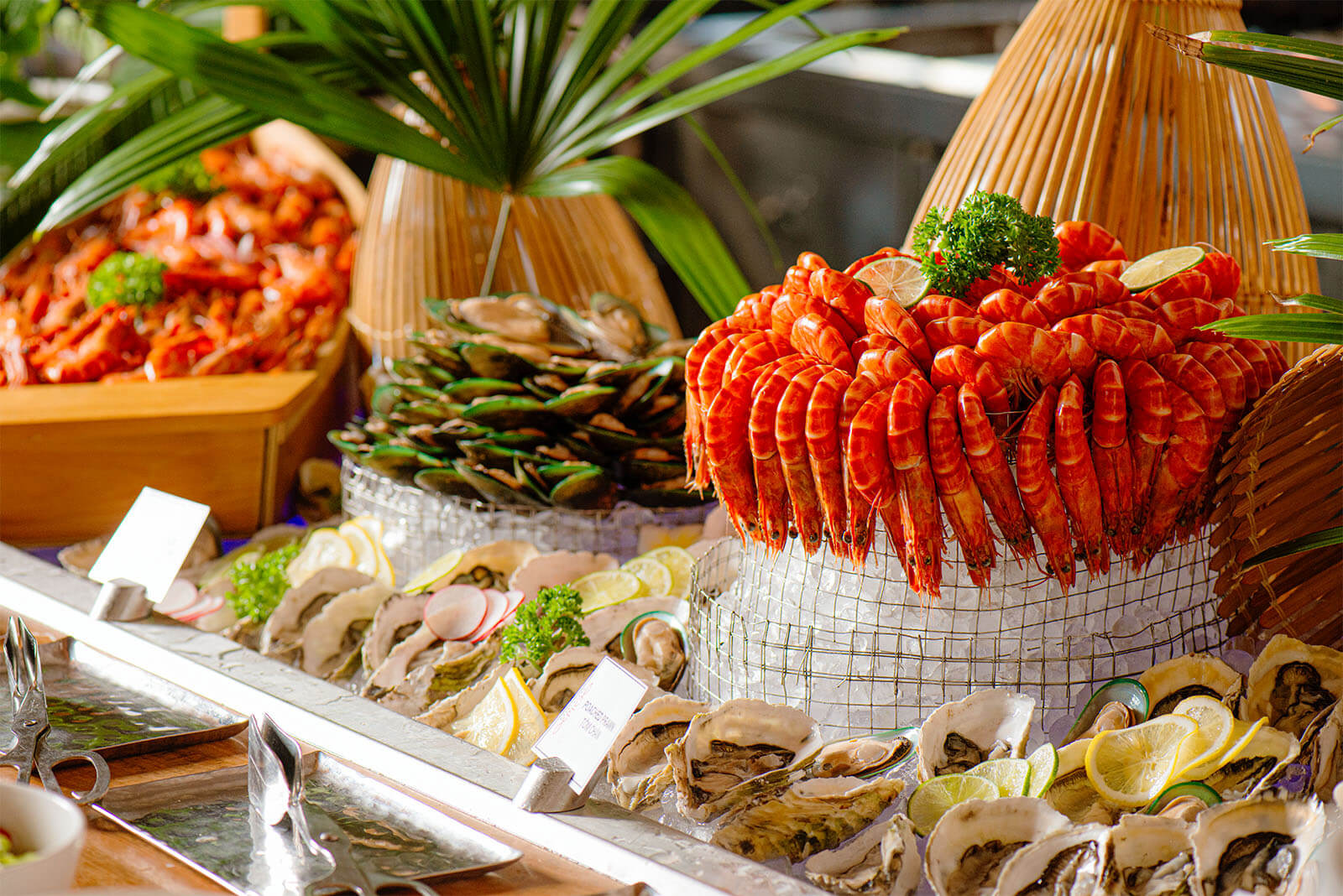 THE ESSENCE OF JAPANESE FOOD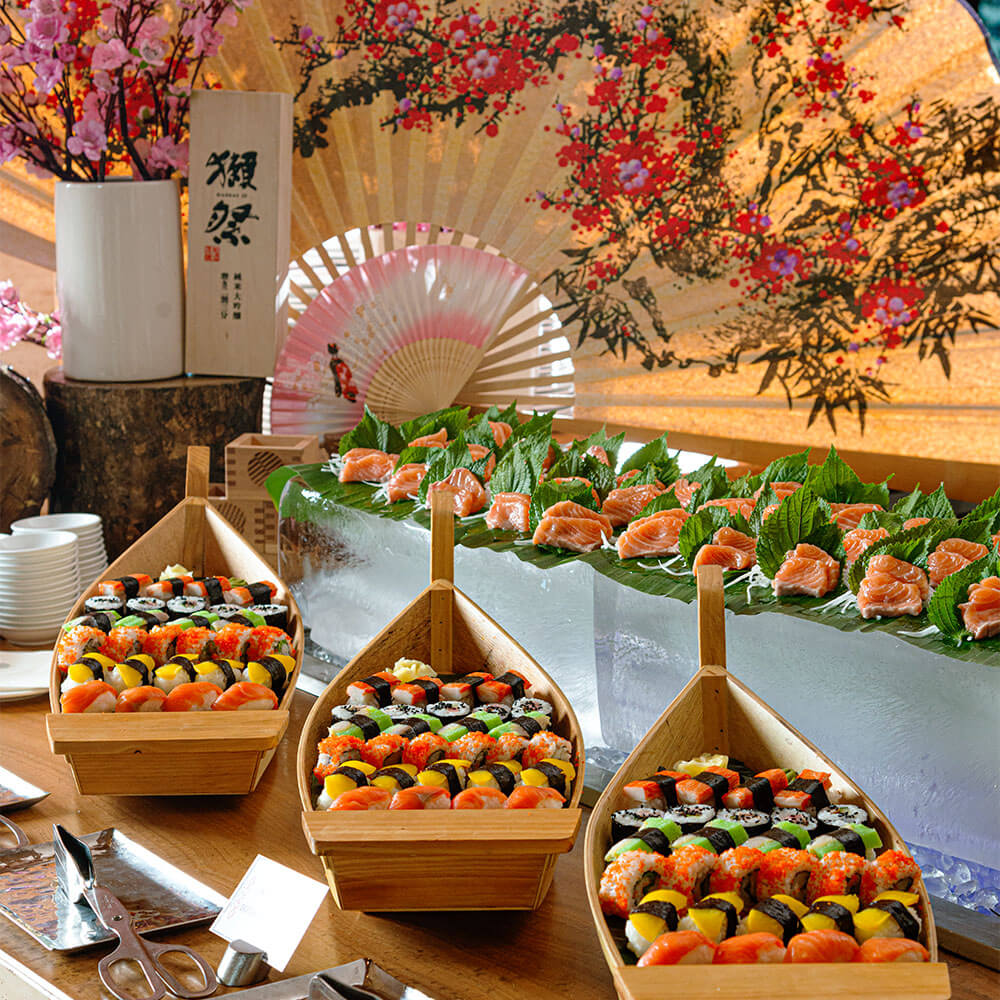 If you are a sushi or sashimi lover, Pullman Danang Beach Resort seafood buffet will be the top destination. The sushi bar attracts food lovers with fresh and delicious ingredients, with eye-catching decoration to elevate the taste to a higher level.
In addition, the diverse appetizers, salads, Vietnamese dishes, or European-Asian courses will surely be a great choice for the guests.
The delectable dessert will be a perfect end of a sweet note. Diners can choose from fresh fruit, ice cream, or fresh pastries such as tiramisu, mousse, macaron, or cheesecake. Especially, the little customers will be fascinated with the chocolate fountain.
Price:
– VND 980,000 net/Adult including 1 drink
– VND 1,180,000 net/Adult including free-flow wine, beers & soft drinks
SPECIAL BENEFITS:
Standard benefits applied for Accor Plus members
Complimentary for children under 6 years old
Special discount of 50% for children from 6 – 12 years old
For reservation, please contact:

(+84) 2363 95 8888 | dine@pullman-danang.com
Huân Nguyễn
Latest Posts