Tourism Stimulus 2014 programme in operation

The Da Nang Department of Culture, Sports and Tourism is running the "2014 Tourism Stimulus in Da Nang" programme from 1 August to 31 December. This year's event was launched one month earlier than last year.
According to recent statistics released by the Department's Accommodation Service Management Division, 106 local tourism service providers are participating in this year's programme, an increase of nearly 30% compared with last year. The participants are travel agencies, one to 5-star hotels, restaurants, tourist sites, shopping areas, transport service providers and traders in the Han Market.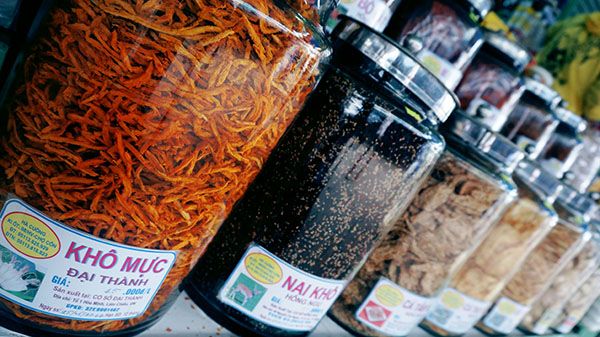 Since early August, some local travel agencies have been offering various new tours and services in order to attract more visitors from the domestic and foreign tourist markets during this low tourism season. They are offering up to 20% discount on their tours, which include "Hanh Trinh Di San" (Heritage Discovery Tours), "Thien Duong Mien Trung" (Paradise in the Central Region), " Kham Pha Bai Cat Vang" (Discovering Yellow Sand) and "An Tuong Da Nang" (Impressive Da Nang). Meanwhile, some of the city's 5-star hotels like the Intercontinental Danang Sun Peninsula Resort, Premier Village Danang Resort, Novotel Danang Premier Han River and Olalani Resort, are offering special discounts on rooms which are booked for more than 2 nights, along with between 10% and 50% off their service packages. In addition, these hotels have free-of-charge sauna, massage, breakfast, airport shuttles and other services.
In an effort to bring the best benefits for tourists arriving in the city, the Department of Culture, Sports and Tourism has also distributed a total of around 20,000 discount vouchers giving between 5% and 50% off services at 3 to 5-star hotels, the city's international airport and the railway station. In addition, 3,000 travel publications which introduce this year's programme have been distributed to visitors, and signs with the name of the programme have been displayed at 30 speciality stalls in the Han Market. The hotline of the city's Tourist Support Centre is also on these signs, which has helped local relevant agencies to promptly resolve any complaints from visitors about the tourism services.
(Baodanang.vn)