Paintings exhibition for children during the Mid-Autumn Festival 2020 at Da Nang Fine Arts Museum
On the occasion of the Mid-Autumn Festival 2020, in order to preserve and promote the cultural values of the Vietnamese while creating a fascinating, significant and valuable space for children, especially Children in love with arts, Da Nang Fine Arts Museum organizes children's paintings exhibition with the theme "My Mid-Autumn Festival" participated by children in Da Nang city.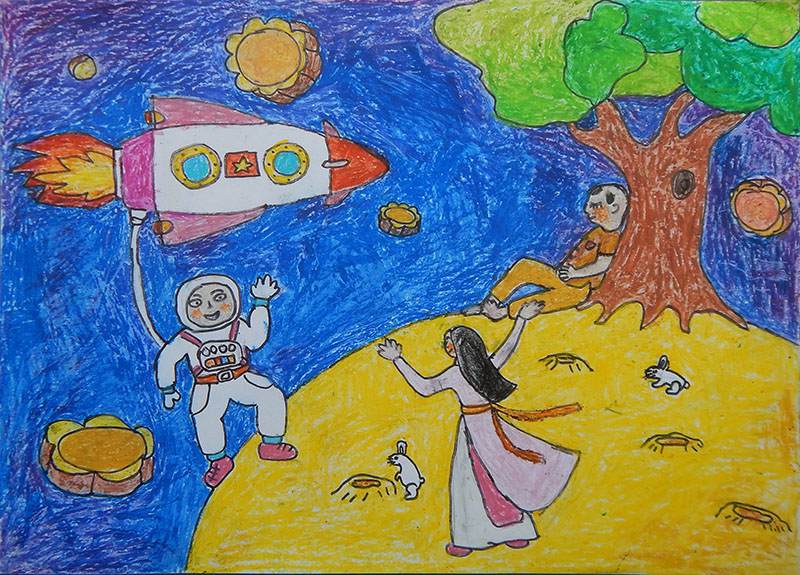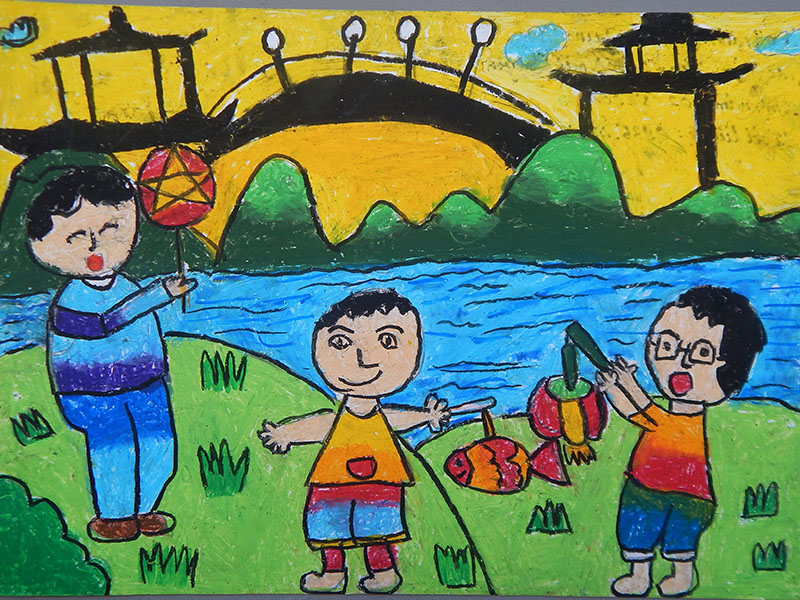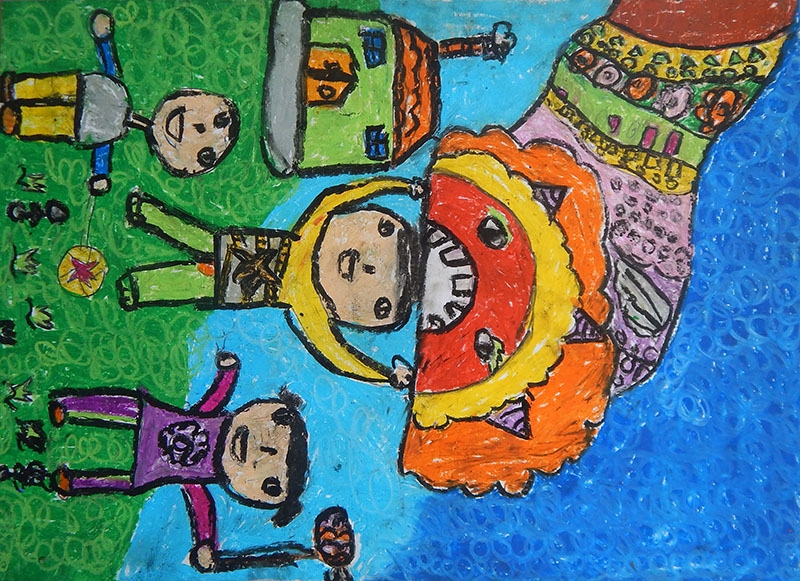 Since September 19, 2020, Da Nang Museum of Fine Arts has invited the city's children to engage in the exhibition and received enthusiastic responses from numerous youngsters.
After 10 days of launching, the museum has received plenty of pictures of children. There are 32 paintings selected for display in the Children's Painting space at the Museum during this Mid-Autumn Festival.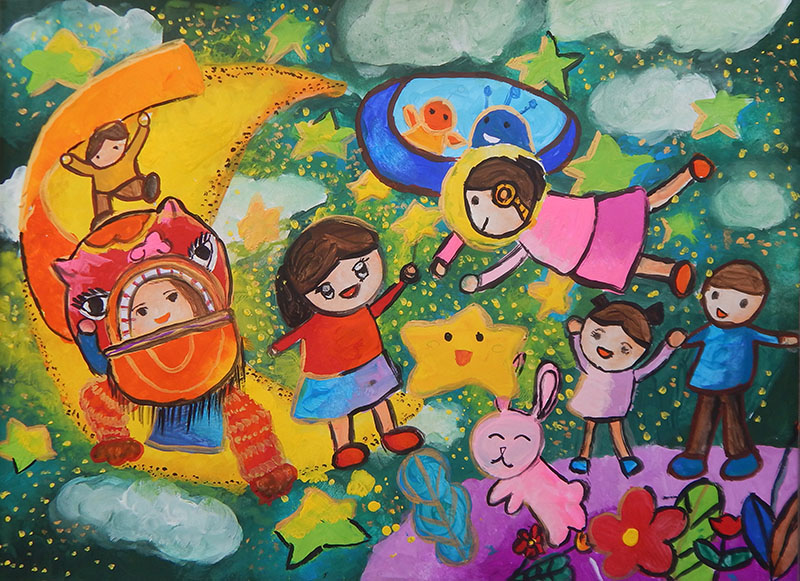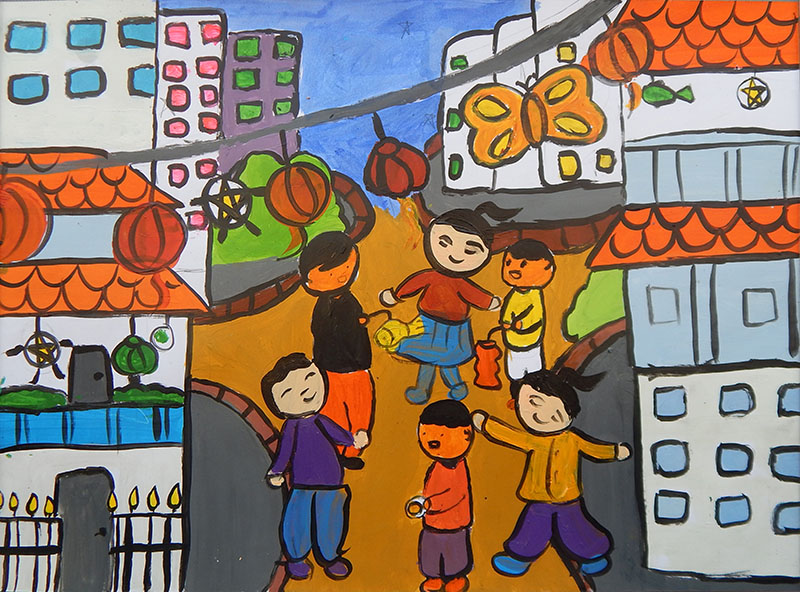 The colorful paintings with innocent drawings express their simple dreams of a loving world where children can learn and play. On Moon Festival, some of them dreamed of flying to the moon to visit the Moon Princess and Uncle Cuoi whist others wanted to immerse themselves in the bustling drum and dance with colorful lions, meandering beside the Earth God, swaying under the moonlight or just to wandering the streets with moon lanterns…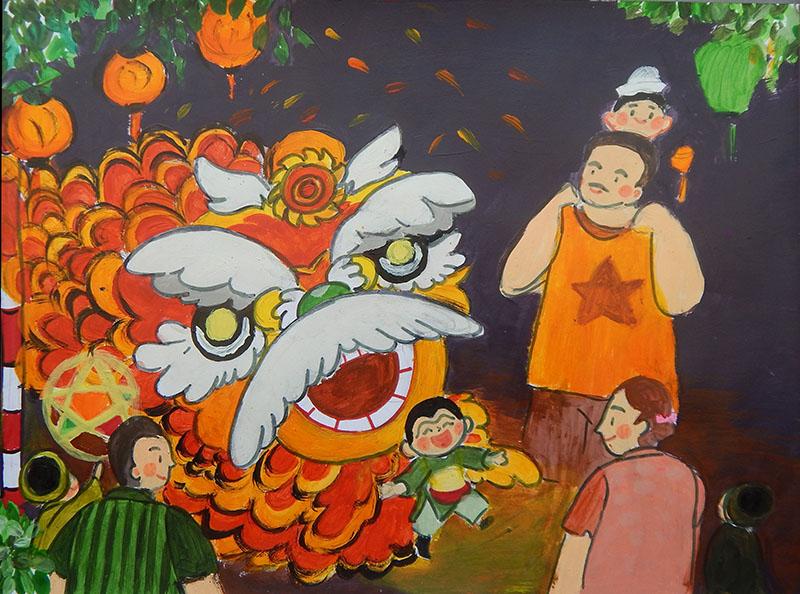 The exhibition "My Mid-Autumn Festival" hopes to partly contribute to the diversification of cultural and artistic activities for children. Having fun, sharing food and enjoying the paintings of Mid-Autumn Festival will be a special gift for children on this fall fest, a year with so many disturbances due to the impact of Covid-19.
Opening time: 16h30 September 29; The exhibition takes place until the end of October 10, 2020.
Time to award the Certificate and gifts to children whose pictures are chosen for exhibition: 16h30, September 29, 2020.
Venue: At the Children's Paintings Gallery, Level I, Da Nang Fine Arts Museum, No. 78 Le Duan street.
Luong Vy
Latest Posts