BRG OPEN GOLF CHAMPIONSHIP DANANG 2023 AWARDS CEREMONY
After three days of intense competition, the BRG Open Golf Championship Da Nang 2023, with the theme "Emotion-catching Swings" has officially ended at BRG Danang Golf Resort's course. This tournament is officially part of the Asian Tour and an Asian Development Tour (ADT) event.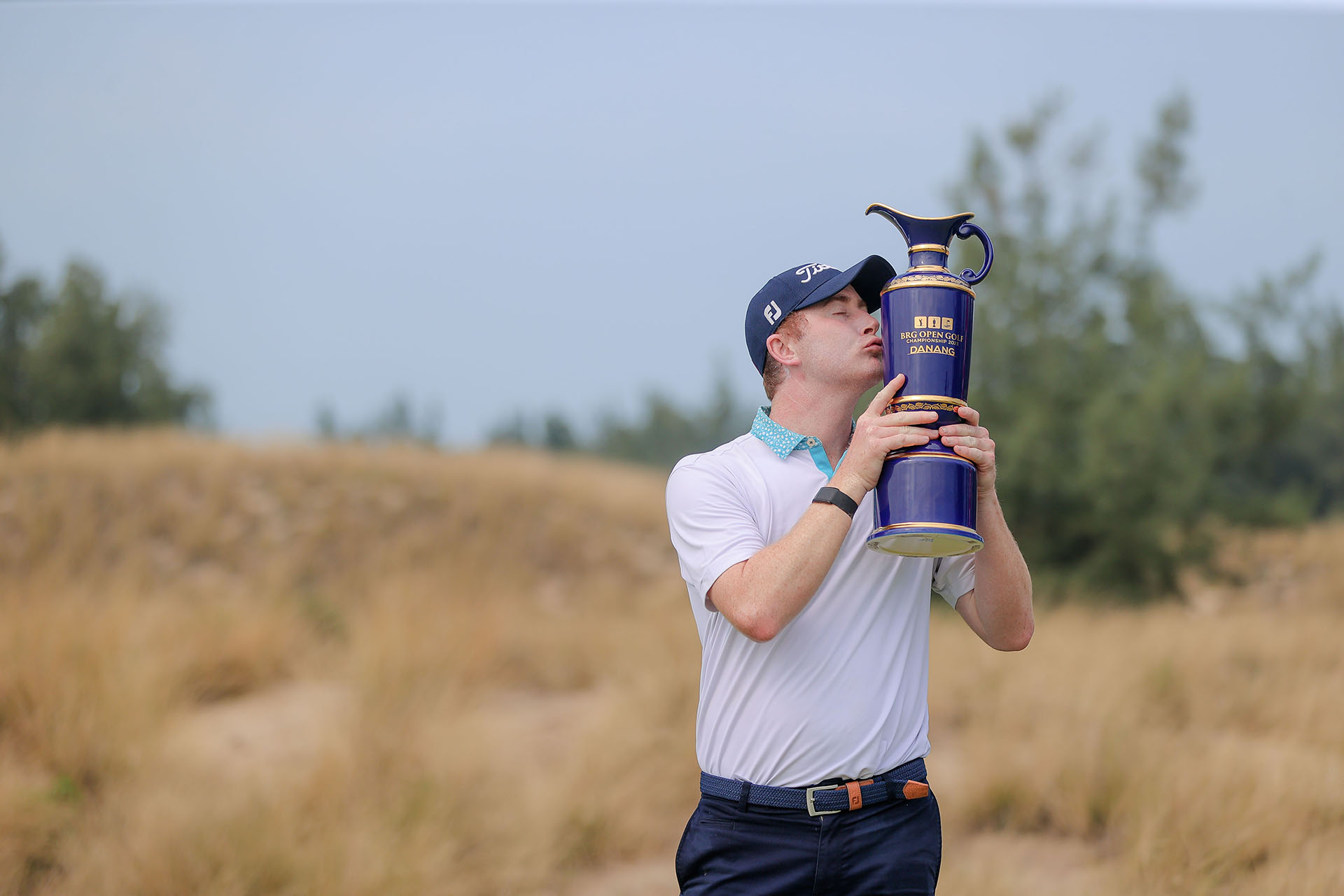 The 2023 BRG Open Golf tournament occurred on the Par-72 course, designed by 'Nicklaus Design' from August 31st. After three days of fierce competition, Australian golfer Aaron Wilkin claimed the championship with a score of -10. The champion received USD 17,500 in cash from the prize fund of US$ 100,000 and a trophy made from Chu Dau ceramic in Hai Duong, showcasing the 600-year history of the formation and development of the Golf industry.
This year's golf tournament had 23 talented Vietnamese golfers, including Doan Van Dinh, Nguyen Anh Minh, and Nguyen Nhat Long. Nguyen Anh Minh received the best amateur golfer award, while the tournament's best Vietnamese professional golfer award went to Nguyen Nhat Long.
The BRG Open Golf Championship Danang 2023 is the official highlight of the Danang Golf Tourism Ceremony 2023, which gathered most of the top golfers from this year's Asian Development Tour (ADT) Order of Merit. The tournament was packed with high-quality introductions. With the efforts of all sectors, units, and companions, the determination and expertise of golfers from both national and international levels made the BRG Open Golf Championship Danang 2023 a successful event.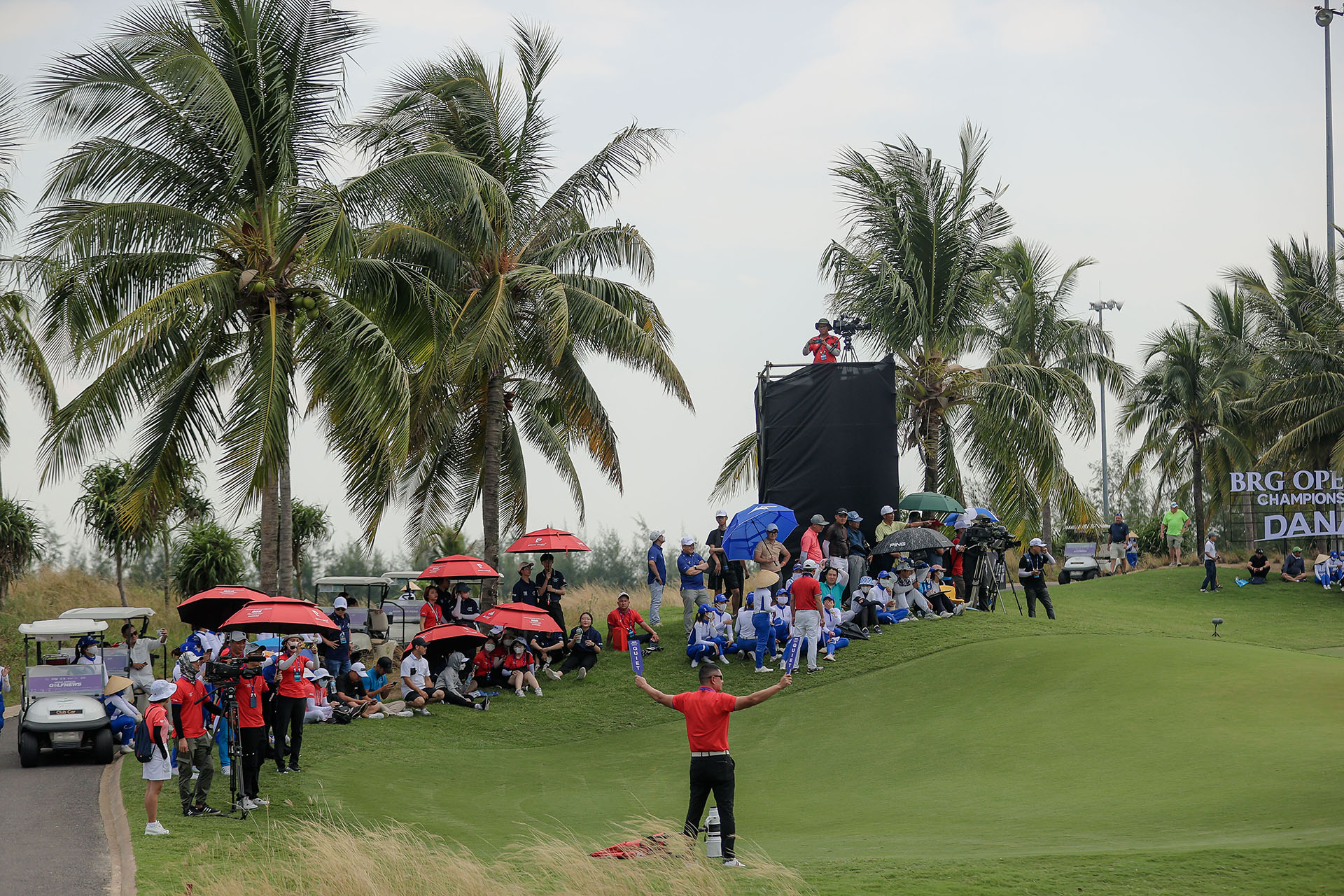 The Danang Golf Tourism Festival 2023, in addition to the BRG Open Golf Championship Danang 2023, featured various new and attractive activities at APEC Park to bring Golf closer to the public, including an exhibition space for golf tourism products, golf practice zones, golf fashion show, nightly art show, and a check-in Festival where visitors can get free tickets to watch the golf tournament. Moreover, the International Conference on Golf and Golf Tourism (AGIF), held within the framework of the Festival, brings together representatives from international golf agencies and organizations such as the Asian Golf Industry Federation, Vietnam Golf Association, Vietnam Golf Coast, and the world's leading golf course architects to discuss and evaluate the potential of golf tourism. The conference proposed solutions to develop golf tourism in Vietnam towards the international market, especially the Indian market – by connecting with Mr Rajan Sehgal, President of the Indian Golf Tourism Association.
The Danang Golf Festival 2023 and BRG Open Golf Championship Danang 2023 started a series of high-quality golf events that showcase Vietnam's potential and position in the international golf industry. The city of Danang aims to replicate the success of this year's tournament in the future, drawing in a more significant number of golfers.
THE DANANG GOLF TOURISM FESTIVAL 2023