The trip to Hoi An – Danang of two best friends
[Review] The trip to Hoi An – Danang of two best friends
The youth will probably "lack something" if we have never planned to travel with your soul mate. Along with having moments filled with laughter, the journey to Danang – Hoi An with a close friend also includes load of wonderful experiences.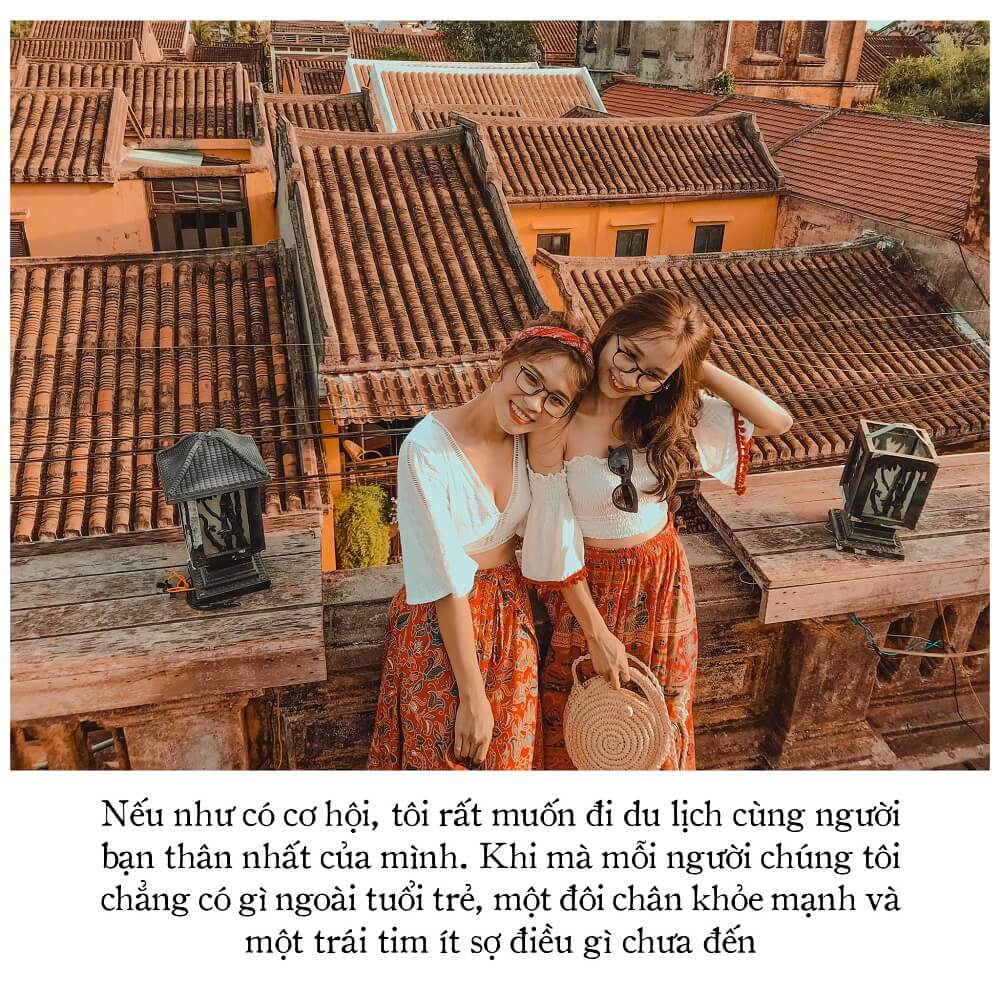 Let's experience Hoi An – Danang through the lens of two cute ladies Luyen & Trang:
It is said that travelling with close friends sound impossible. True! We have not been on any trip together till we got 24 years old. That's why we really wanna write it down keep our unforgettable memories in Danang and Hoi An.
I have checked the weather forecast on some websites as I was afraid of rainy season. Fortunately, my trip to Danang – Hoi An is gorgeous.
We flew by VietJet from Hanoi to Danang
Transfer from Danang – Hoi An for 2 people costs 200k (book on dichungtaxi.com)
The rest, we booked grab or Taxi
Motorbike:150k / day
Bicycles in Hoi An: Free.
Hoi An: 1 night at Nem's house (I booked on booking.com): The owners are very friendly, the room is clean and nice, affordable price, right at city center. Rate: 9 / 10.
Danang: 2 nights at Raon Hotel, 31 Nguyen Cong Sau (I booked at traveloka): This hotel got a nice angle for photoshoot. Right next to the hotel, there is a lovely Café with nice and clean space and only 600m to the beach. Rate: 9.5 / 10đ.
Ba Na ticket: I booked on klook, apply the code and got special discount of 860k / person including cable car ticket and Vietnamese buffet. Buffet is quite delicious and various. Transportation was only 160k / person.
Total cost: More than VND 4,000,000 per person (excluding air tickets, everyone).
Itineraray:
Day 1:

Hoi An
13h00: Arrive at airport and went to the accommodation in Hoi An.
Certain spots to check-in: Faifo Coffe, the yellow wall alley opposite Faifo, along the Thu Bon River, Herbal Drinks.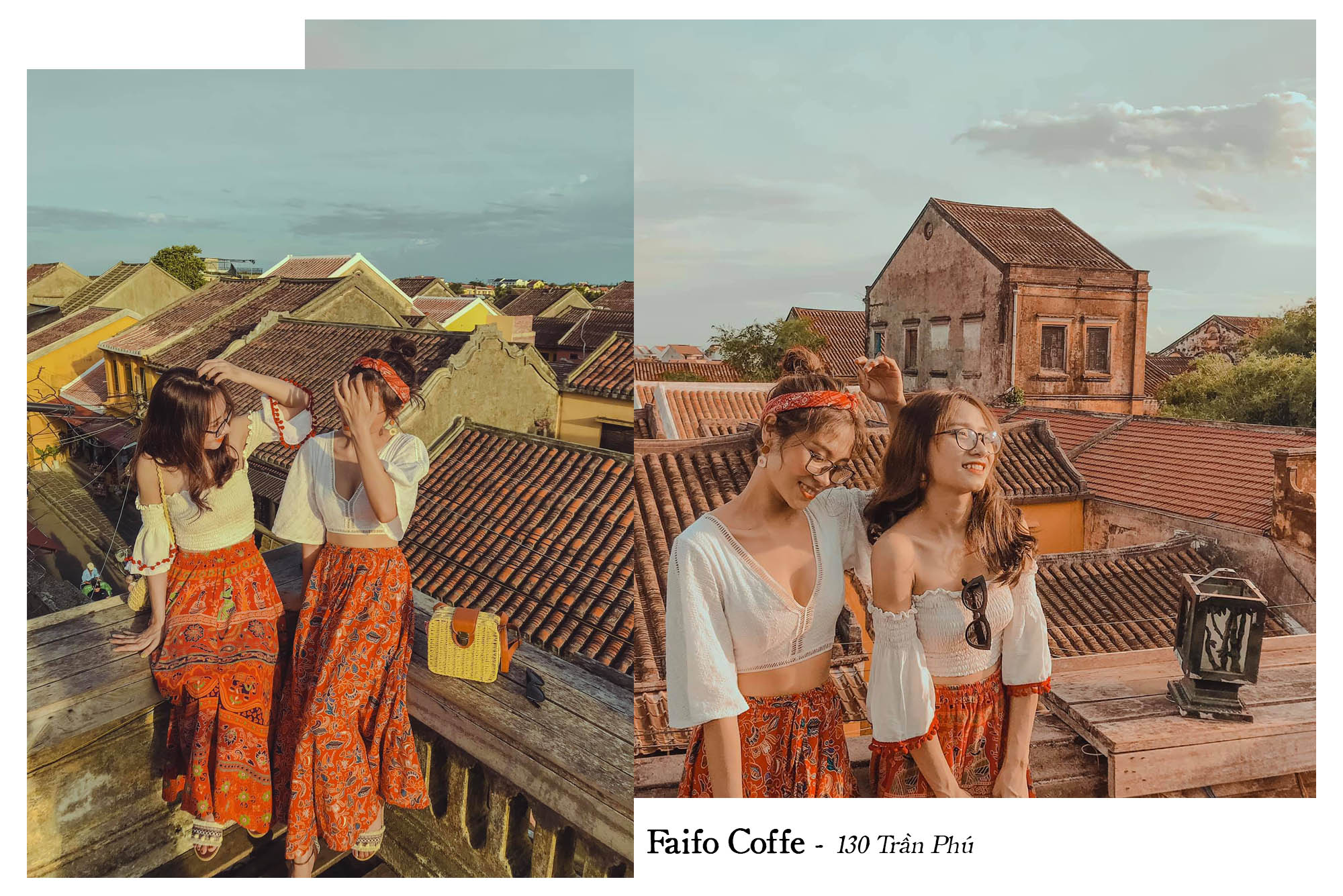 Chiều dạo quanh phố cổ bằng xe đạp, check-in Bánh Mỳ Phượng (hoặc Madam Khánh)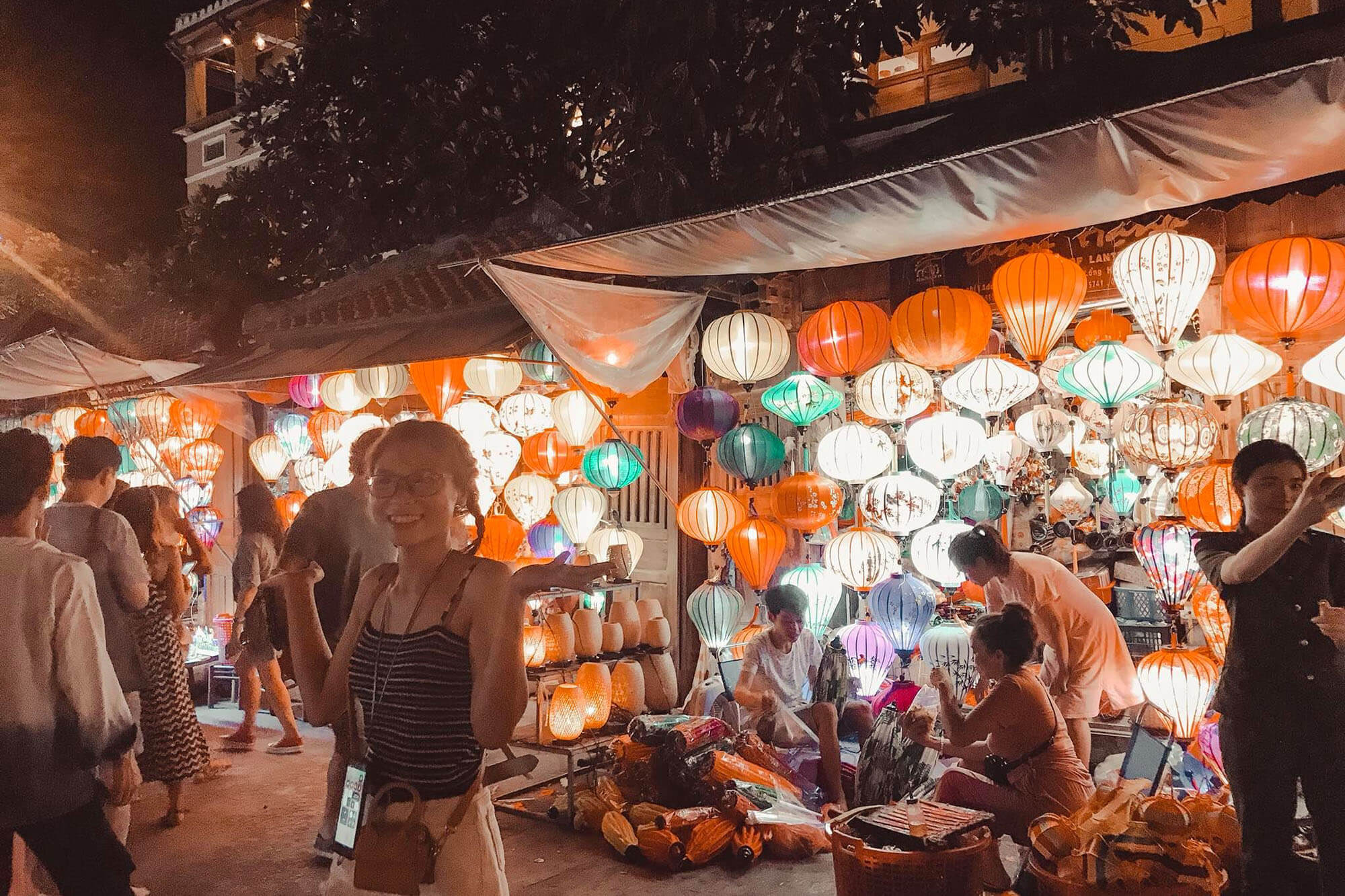 18:00: Rest then dinner with My Quang, Cao Lau, visit the night market across the river and watch the lanterns. You can hop on the boat to drop the lanterns. When I went there, the river was a bit empty so I decided not to go on the boat.
Day 2:

Bay Mau Coconut forest (Hoi An) – Danang
06h00 We got ready, had breakfast at Mrs.Trung Bun Mam, then went back to Japanese Bridge because it was so crowded the day before and there were fewer people in the morning.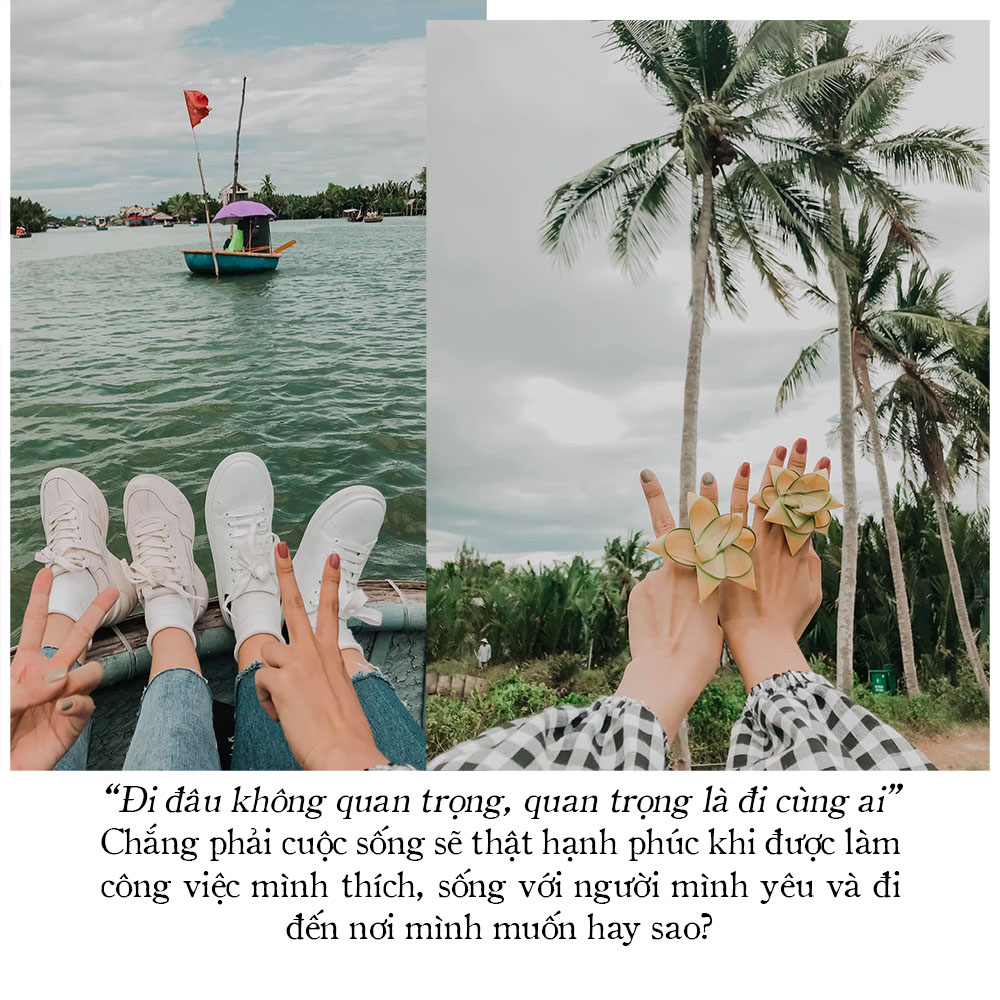 09h00 Take your car and book a tour to Bay Mau Coconut Forest. 150k-200k/coconut basket for 2 people including admission tickets.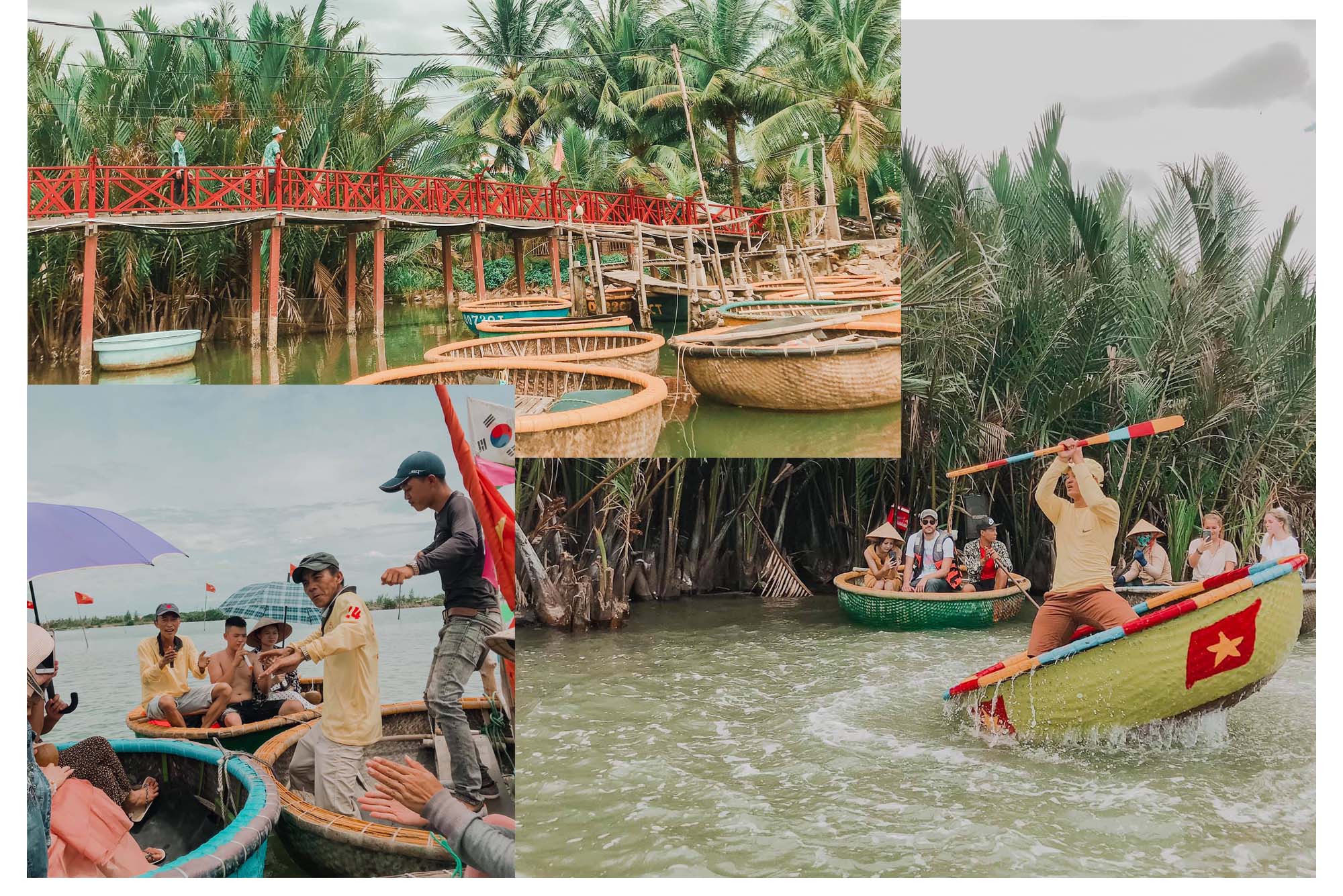 Take a basket boat for about 50 minutes in which you can get to know about the Forest, watch the boat dance, sing on the river. It is really worth a visit.
12h00 lunch time, check out, take a taxi back Da Nang, check-in to rest.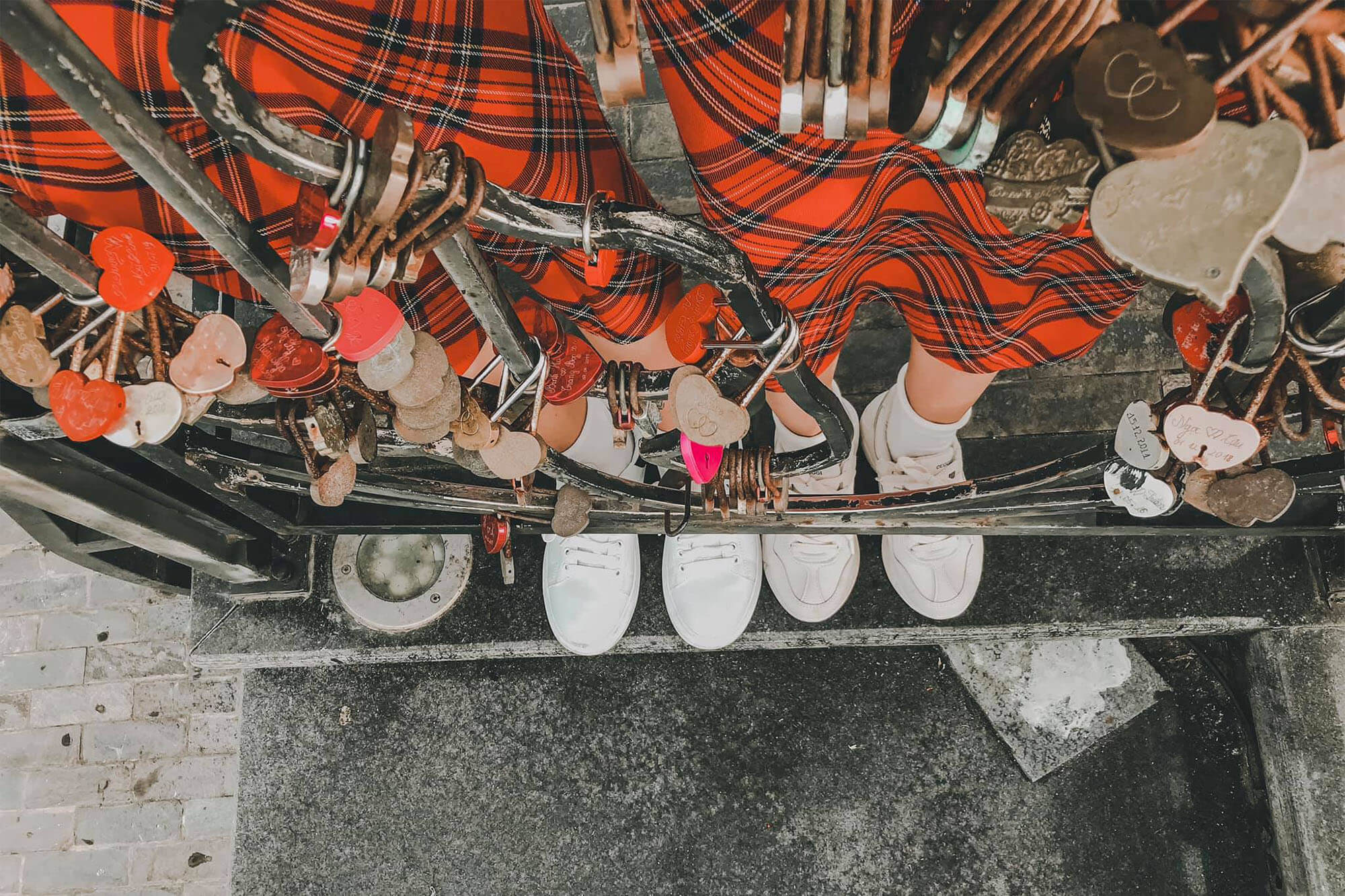 15:00 Visiting Love Bridge then Con market for snacks.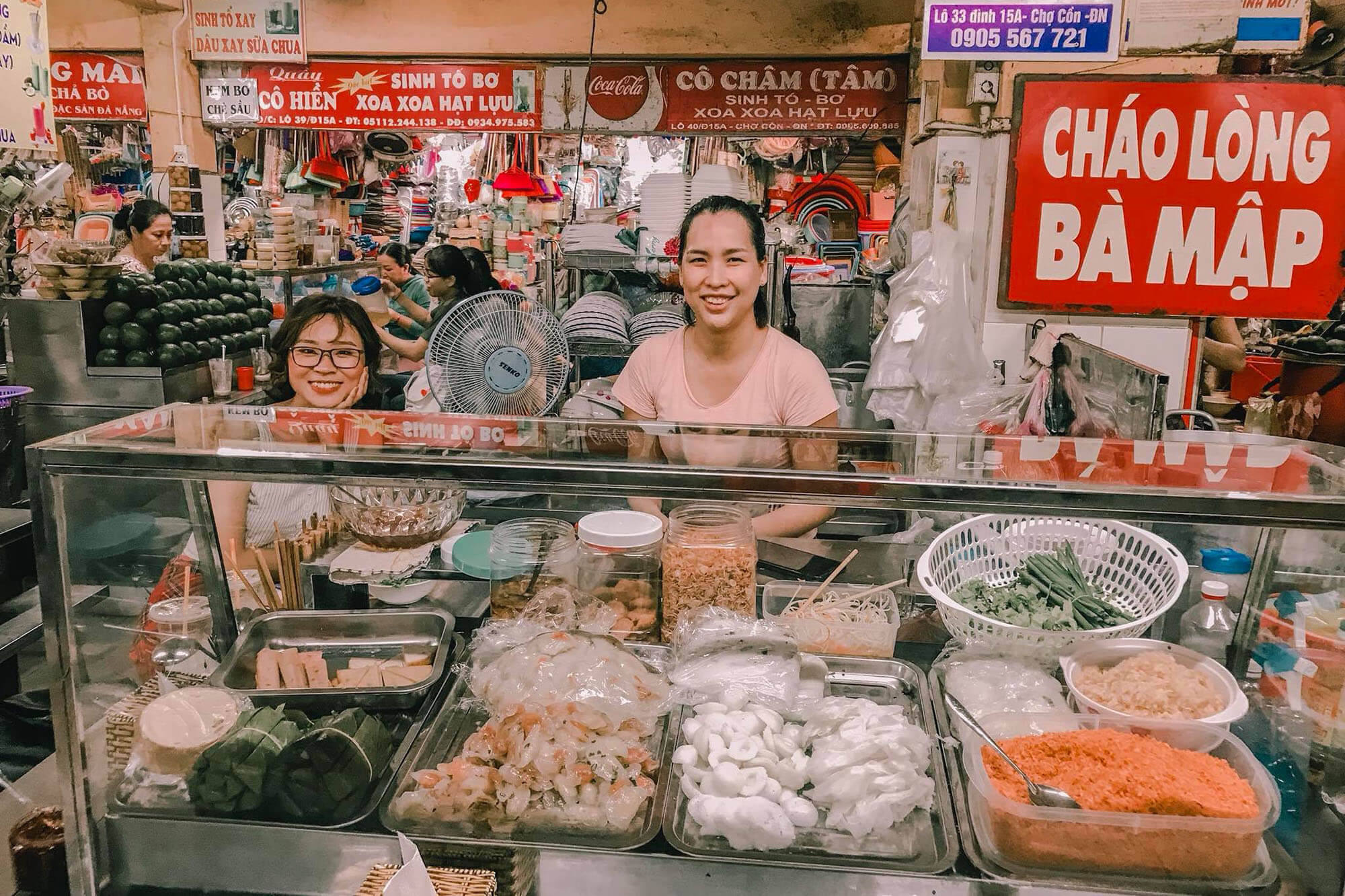 Afterwards, we got change to go to the beach. The sea was super beautiful and clear.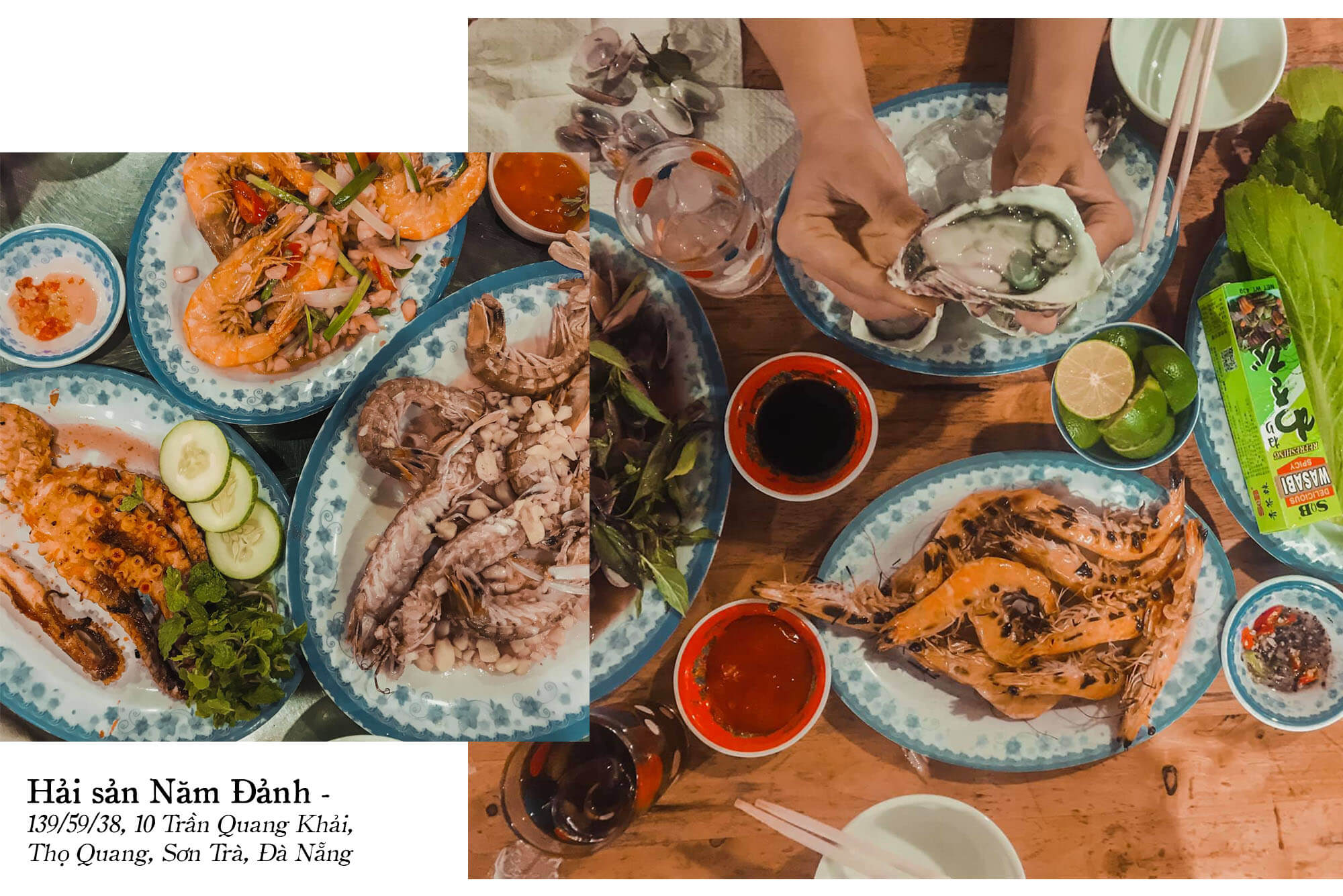 19:00 Went to Nam Danh and have seafood for dinner. Let's be there before 8pm to get fresh seafood. The food is nice and affordable but a bit far.
Day 3:

Sun World Ba Na Hills
We woke up early and enjoyed the beach.
08h45 Bus to Ba Na Hills.
I hoped on the first station to Golden Bridge, wine cellar, flower gardens, garden of Eden and other flower gardens.
We headed to French village for lunch. The village was so beautiful while the weather was cool, I heard of Fantasy Park and mountain-climbing train but I missed those. Ba Na Hills was very nice and wide, even though it was a bit crowded.
15:00 We got off the cable car and got back the hotel. We did take lots of photos there before dinner at Be Man Seafood.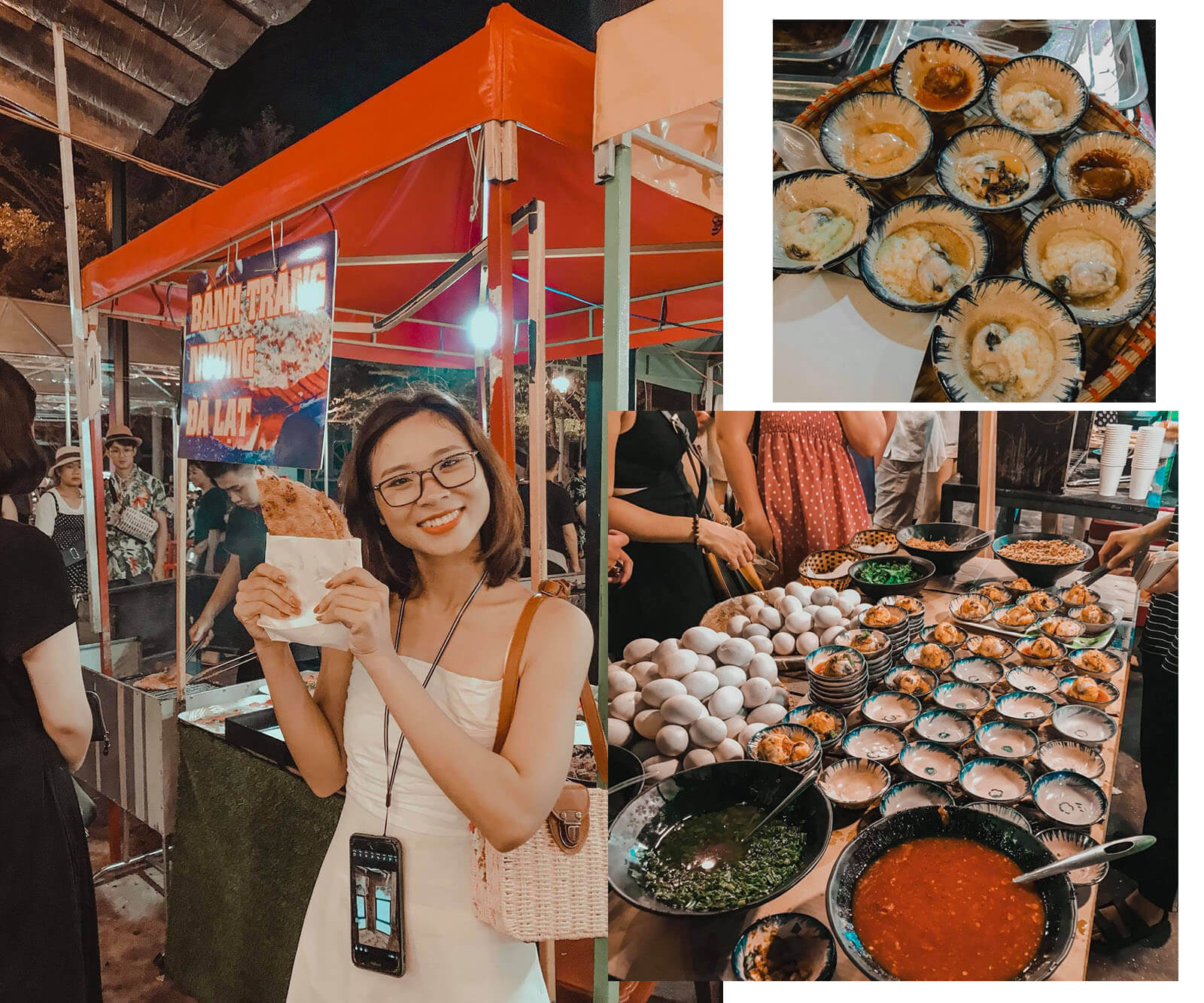 18:00 Got to Helio night market where there were so many street food and live music as well.
Day 4:

Linh Ung Pagoda – Pillar of buoy – Blue Lake – Snorkeling at Son Tra Peninsula – back to Hanoi
09h00 We went down to check-out then took a motorbike to Linh Ung Pagoda.
After that, we got to Blue Lake and the Floating Buoy (these two places are nearby)
13h00 back to Linh Ung Pagoda  and book the snorekelling service.
16h30 Went to Con market for food and souvenirs then went back the hotel to pack and get ready for the flight back to Hanoi at 20h30.
To us, the trip to Danang – Hoi An is an important step for the upcoming journeys together. Hopefully you all would find our review of Danang – Hoi An helpful!
Specials thanks to: Trần Luyến (@luyentran00) Huyền Trang (@lu.huyentrang.1)
Latest Posts