[Review] Danang – Hoian – Hue – Ninh Binh 7 days 7 nights with only 8 millions dong! Can you believe it?
[Review] Danang – Hoian – Hue – Ninh Binh 7 days 7 nights with only 8 millions dong! Can you believe it?
After 8 years of friendship, Thao Nguyen and Nhu Thao have decided to visit Danang – Hoian – Hue – Ninh Binh 7days 7nights and undertook a beautiful photoshoot that amazed net citizens in Vietnam.
Let's have a look at their review!
Transport
One-way: Saigon- Danang. We took grab from Bien Hoa to Saigon with only 200k/person (from 14:00 – 15:00). We checked in at the airport and departed at 16:55 (the airfare was only 600k/ticket as we have booked the ticket 3 months ago).
Danang – Hue by limousibe with only 150k/person.

.

Hue – Ninh Binh: night bus (by Kim Chi transfer service) ( departs at 22h); price at 310k/pax. It's the bed bus and super comfy. We have slept till morning on the bus to Ninh Binh.
You all should book the tickets  in advance.
Accommodation
We booked everything on Traveloka, including:
Da Nang: La Lune (14 Ha Chuong, Phuoc My ward, Son Tra district, Danang city) is this hotel is teally nice with the view to the sea, nice room and also with rooftop.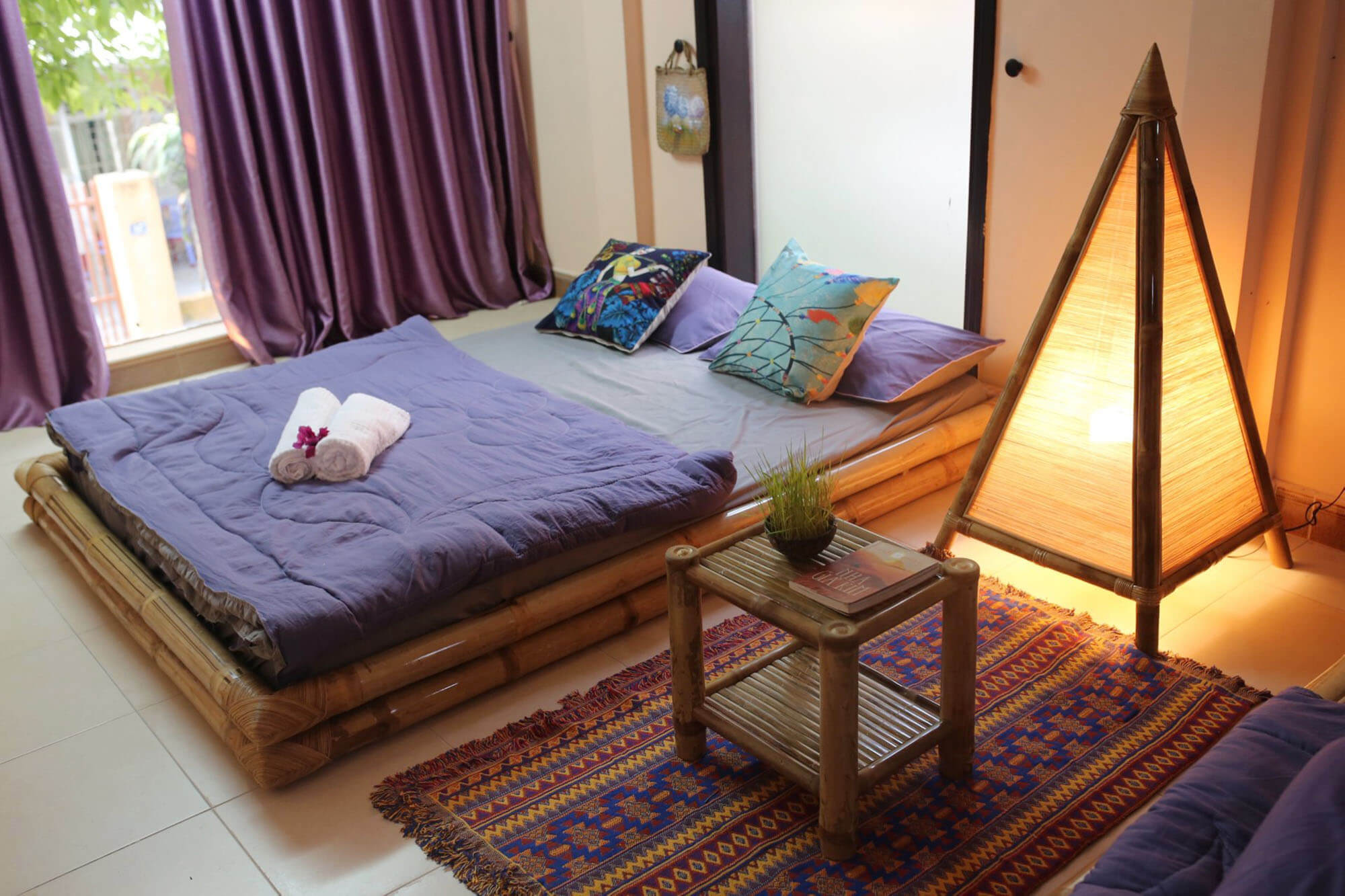 Hue: We both stayed at Tam Family Homestay (24 Dang Tran Con, Thuan Hoa, Hue city). The room fare was around 250k/person. We stayed 1 day and a half so we also payed a bit for the half day extra. The homestay was close to Hue citadel (only 500 meters away). In particular, the landlady there was super cute and enthusiastic.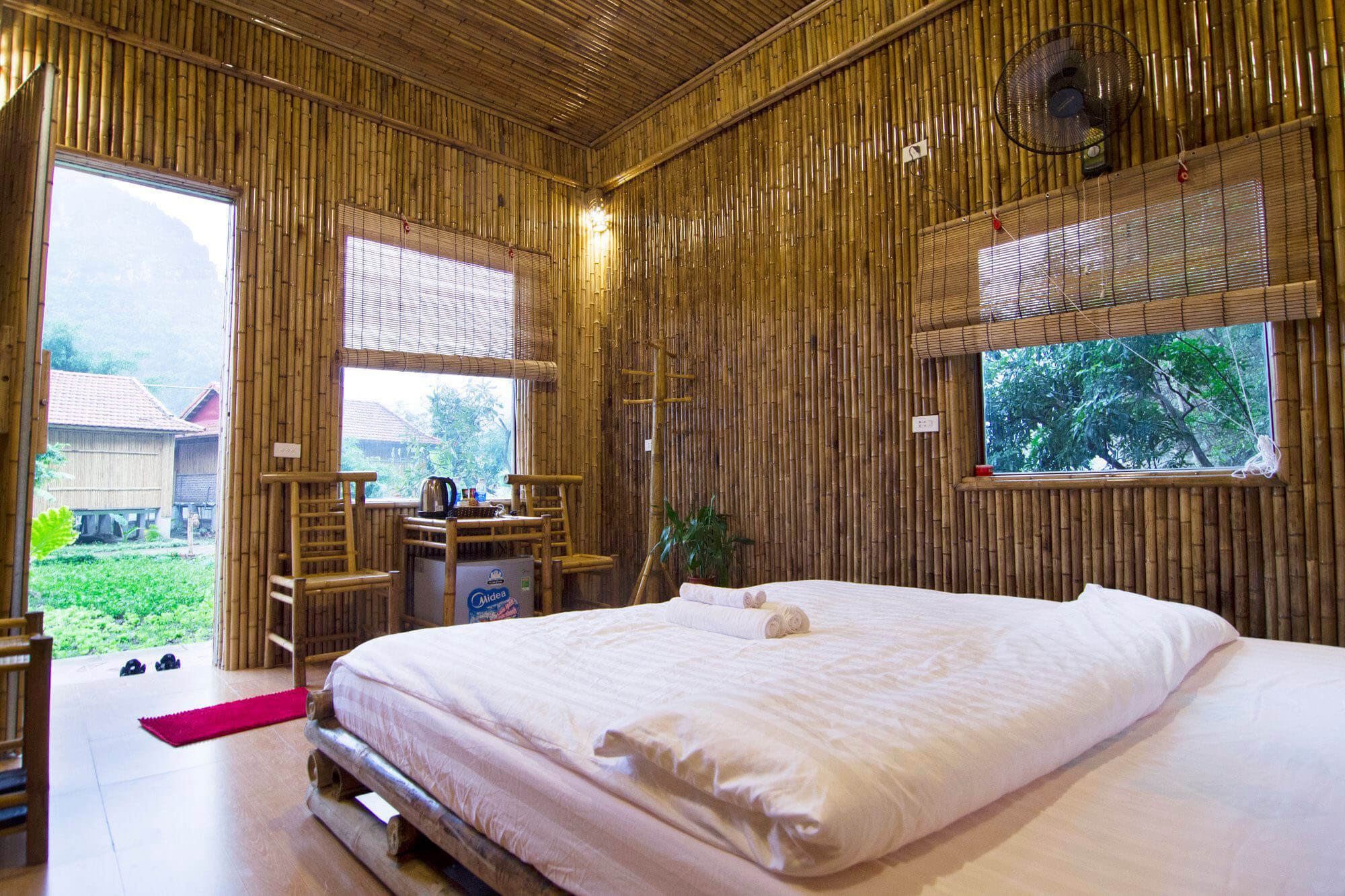 Ninh Binh: We stayed at Ham Rong Homestay (Ninh Xuan, Hoa Lu, Ninh Binh). We checked in before 12pm so similarly we had to pay extra half day. The total was about 500k/room each for 2 nights.
3 DAYS 4 NIGHTS: ĐA NANG – HOI AN – SUN WORLD BA NA HILLS
Day 1:
We took grab there in the morning (we mostly hoped on Grab). 
We arrived in the evening so we had 'Tran' pork rolled with rice cake and visited Helio market later on.
Then we vame back the hotel to rest.
Day 2:
We had luxurious cafe at Horizon Bar* (on Floor 36 of Four Points by Sheraton Danang) with the panoramic view of the city and beaches in Danang.
**Horizon Bar is the number one coffee you must visit in Danang.
Later on, we had a visit to Love Bridge and Dragon Bridge.
At noon, we booked Grab to Wonder Park in Danang Golden Bay hotel.
To cary on, we visited Linh Ung temple and passed by Con Market to get some souvenirs.
In the afternoon, we went to Hoian. We were there quite late so we sid not take many photos. We only ate Cao Lau and took the boat on river (100k/3 pax). The day after, we returned Hoian to take great photos.
Day 03: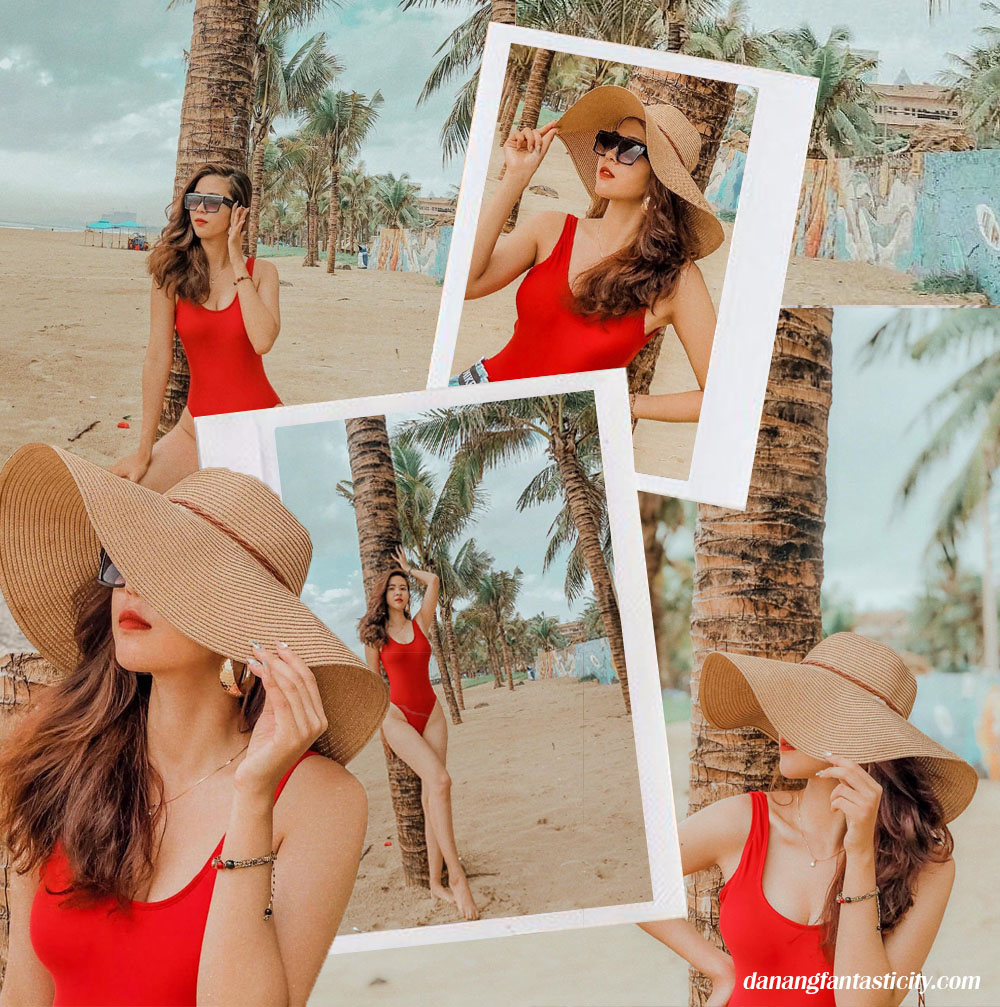 This time, we woke up earliet (5am) and went to My Khe beach for photos. That was a great decision as the beach was so beautiful while the weather was cool in the early morning.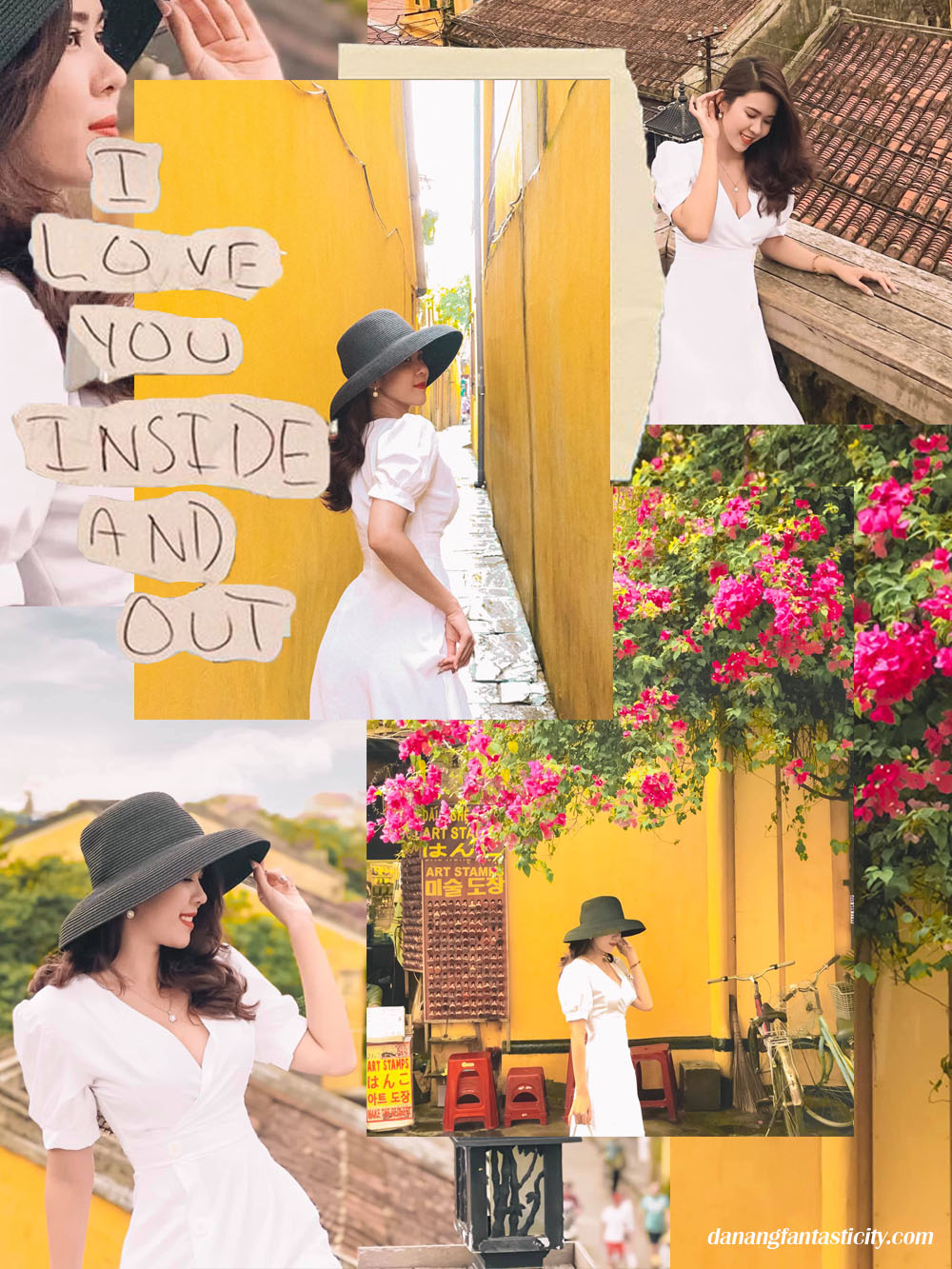 At around 8am, we came back hotel nd went to Hoian. This time, we had more time so we had discovered loads of things, namely Hoian chicken rice, Phương's baguette, herbal drink, Faifo cafe (of course). You all should not miss Japanese bridge.
Day 04:
After breakfast, we visited Sun World Ba Na Hills. To save money, we rode there and it was only 45 minutes. Sun world Ba Na Hills was so gorgeous.
Starbucks Coffee has been so familiar to coffee lovers and it has been available at Sun World Ba Na Hills – the little Europe in Danang.
The French Village represented classical and romantic France with lots of unique architectures such as square, church, town, village and hotels…
We have checked in at Golden Bridge and Le Jardin D'Amour flower gardens. It was kind of foggy when we was there so the photos were really cool.
Up next was Sunshine Carnival (10h30 and 14h30 everyday (except Tuesday), debay vineyards and Fantasy Theme Park.
1 DAY 1 NIGHT: HUE
We arrived in Hue quite late. We had dinner then run to Western street at Pham Ngu Lao street. We rented motorcycle for transport (only 120k/day).
The next morning, we visited Hue Citadel which was huge and nice. The square was really a lot walking. It took us 3 hours to visit the whole complex.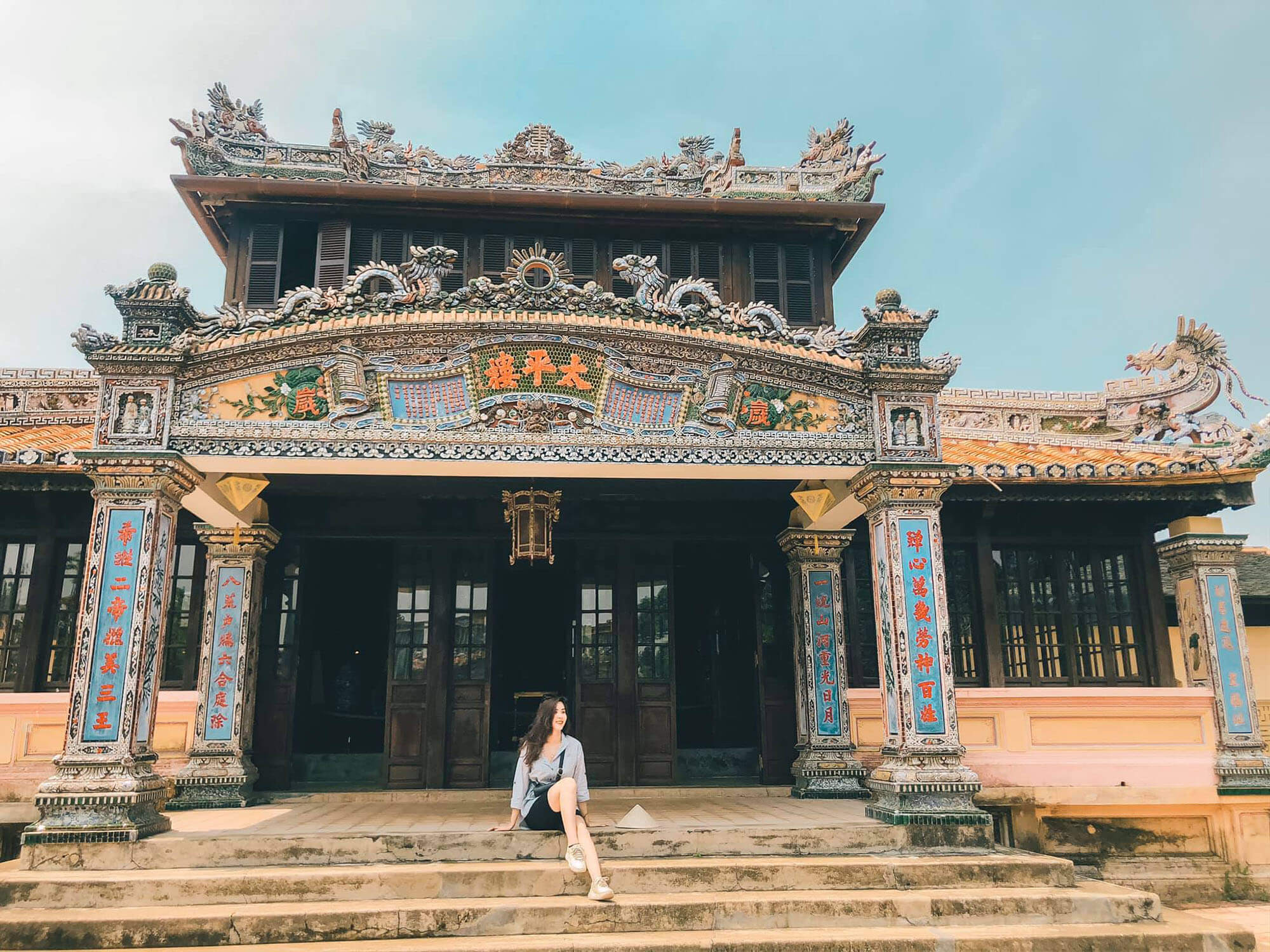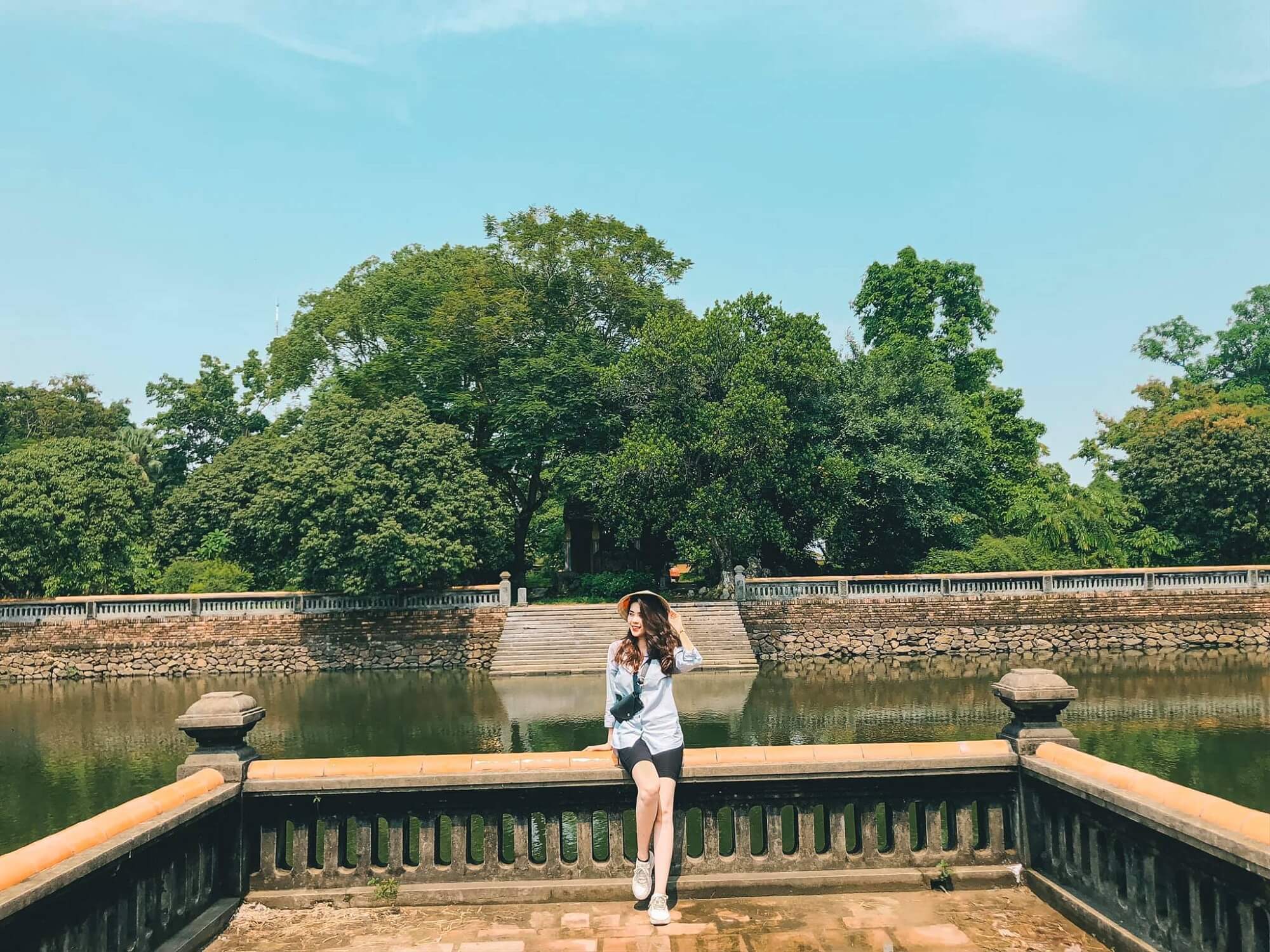 We just had a bit of time in Hue so we just rested a bit in the morning and visited certain temples such as:
Thien Mu pagoda (Ha Khe hill, huong Long, Hue city, Thua Thien Hue province)
This is one of the oldest temple in Vietnam. It got unique design and loads of mythical religious stories that made it the icon of Hue.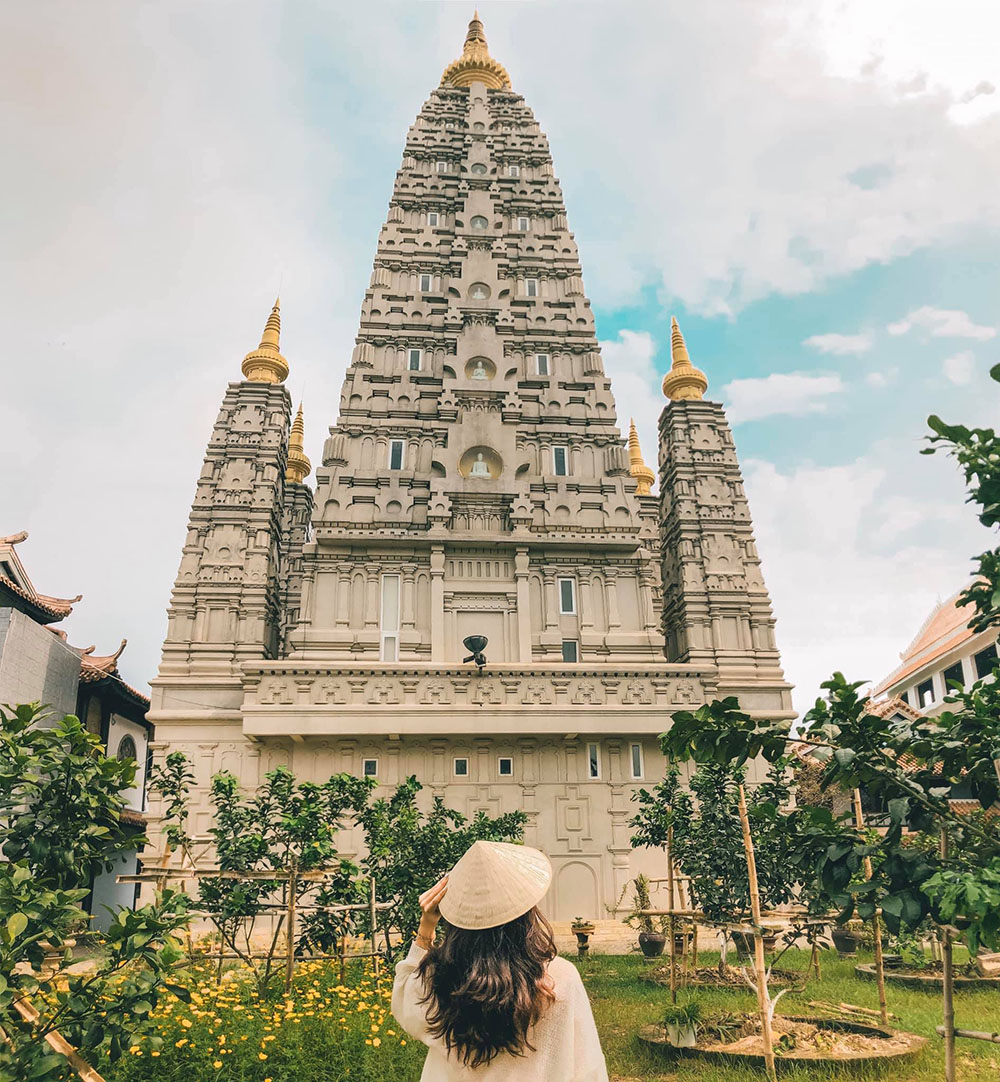 Huyen Khong Pagoda (Nguyen Trong Nhan, Huong Tra, Hue)
Visitors would be attracted by white towet with golden top 15 meter high, bell-shape, sharp top, inspired by the architecture of Thailand and Myanmar.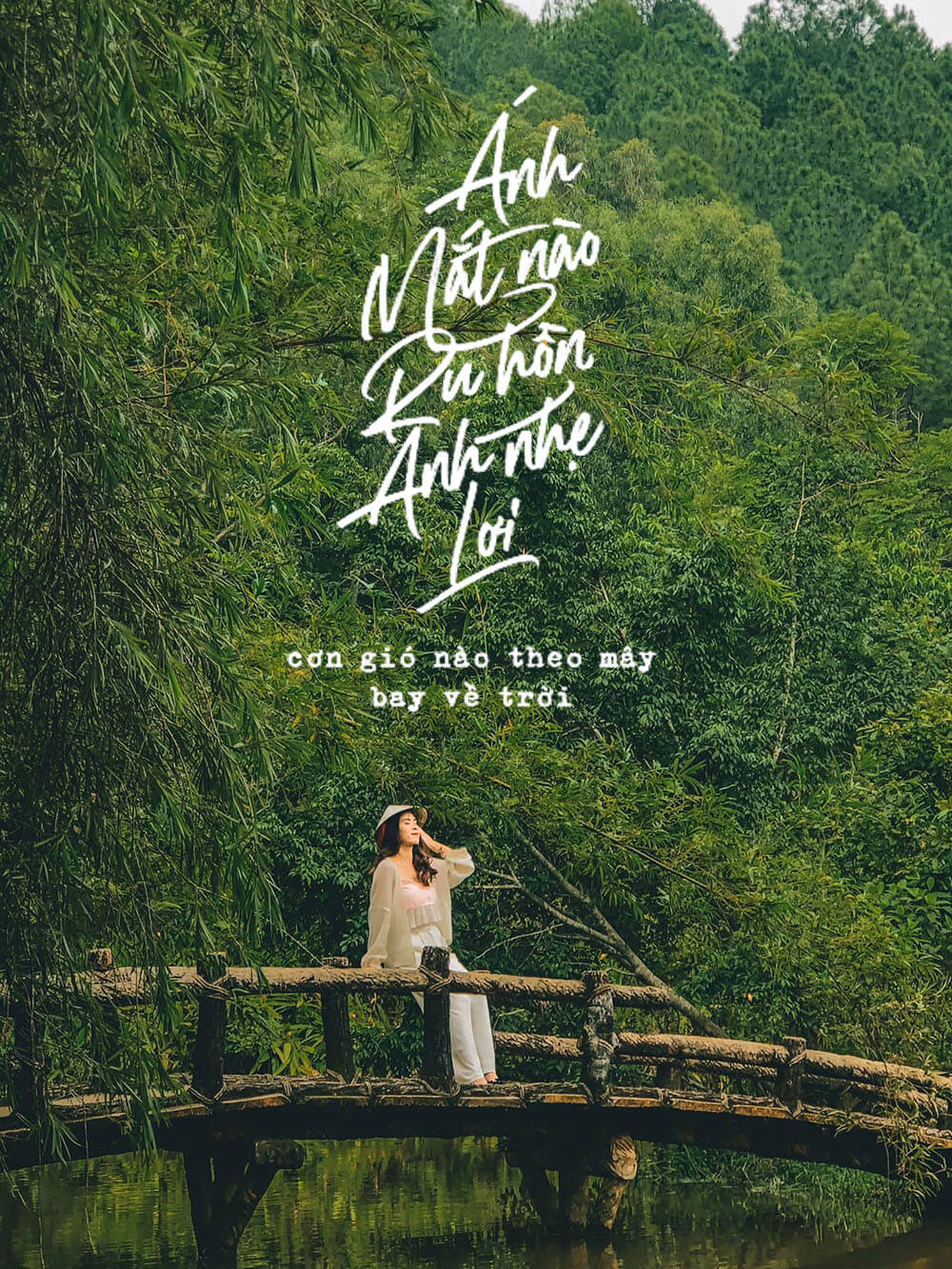 Huyen Khong Son thuong pagoda (Cham, Huong Ho, Huong Tra, Thua Thien Hue)
We ate sure you would be impressed by the fresh air and beautiful nature here. Leaving behind the busy city life, there were hills with green trees and small paths to pagoda.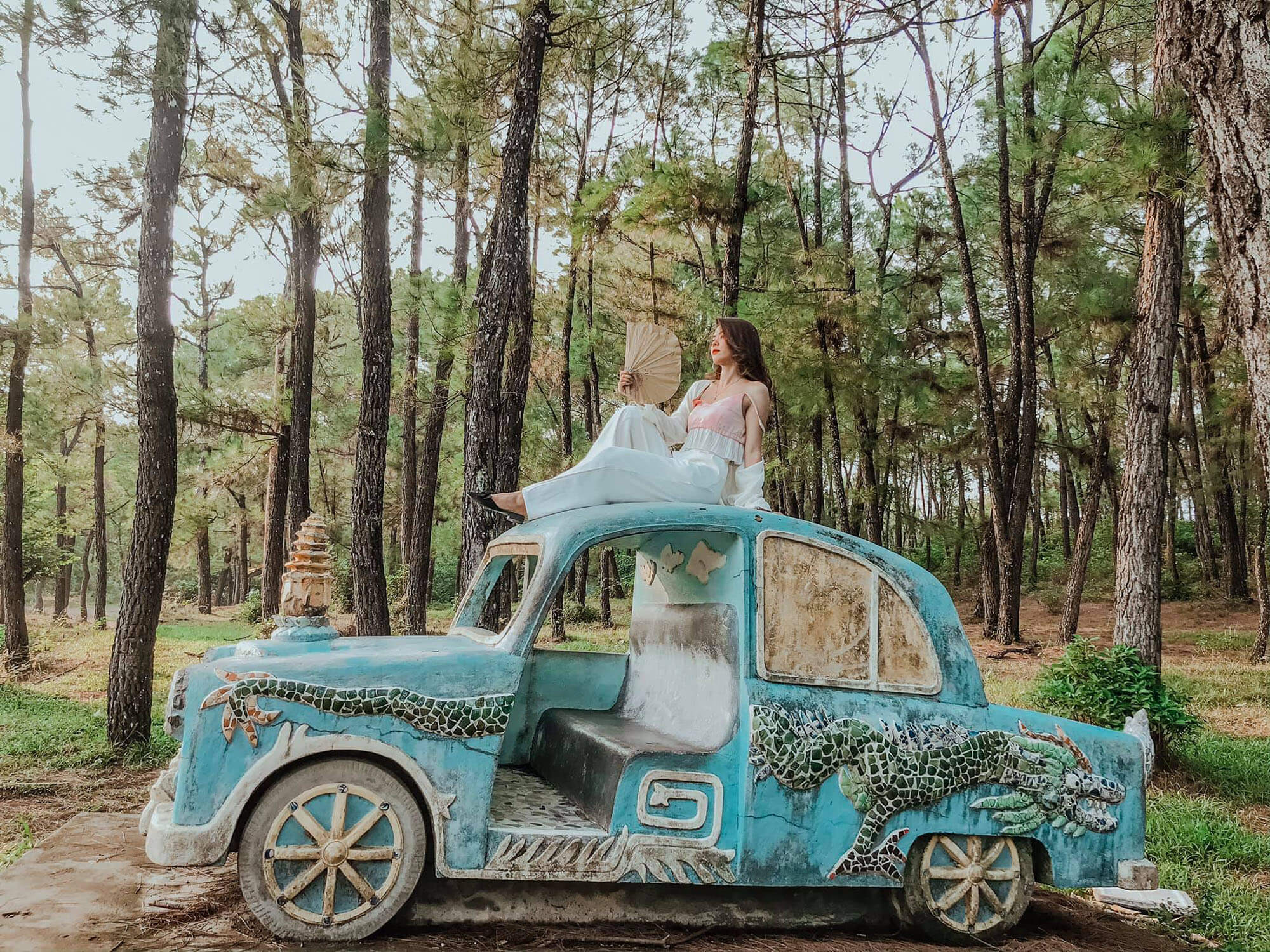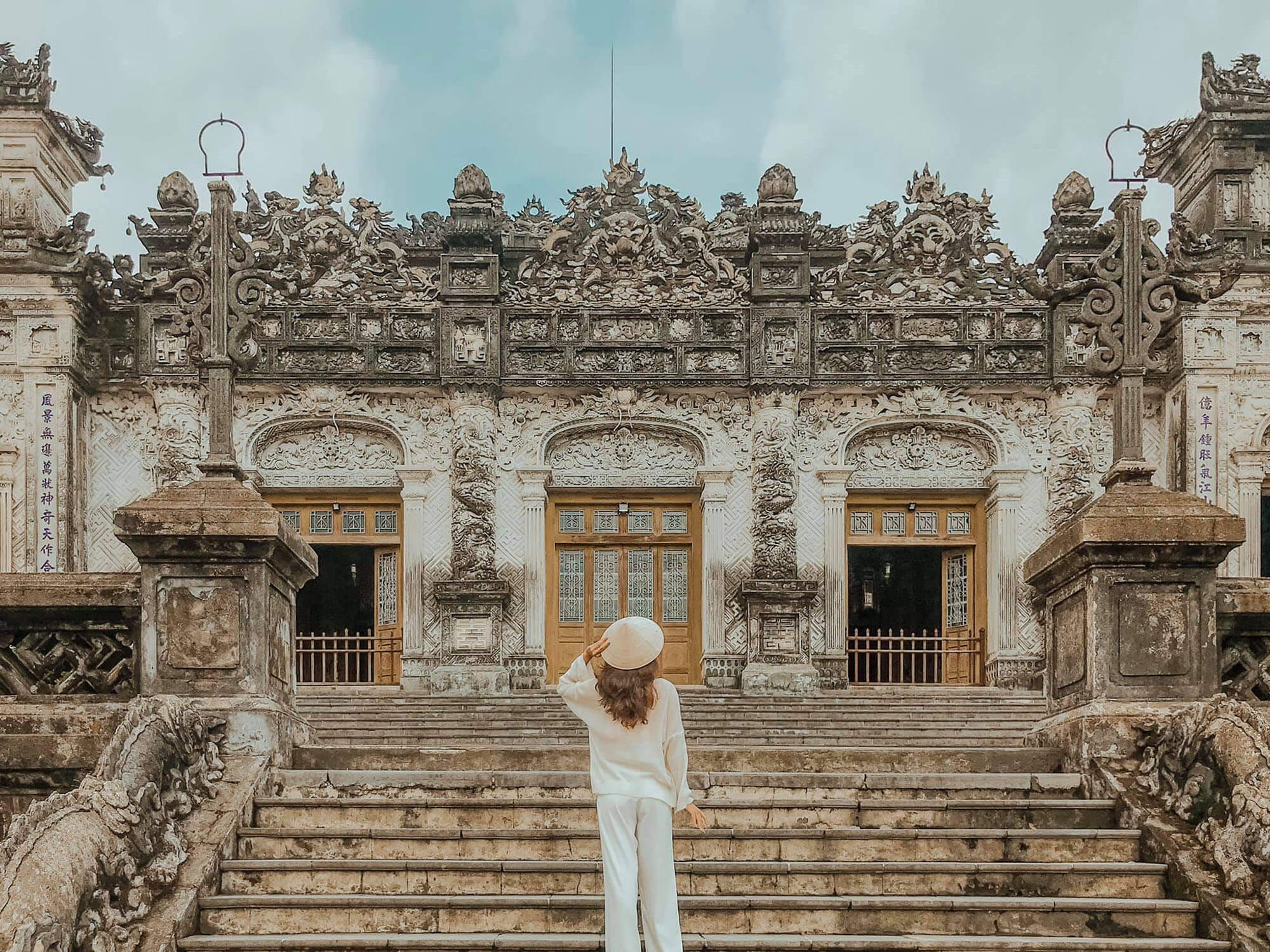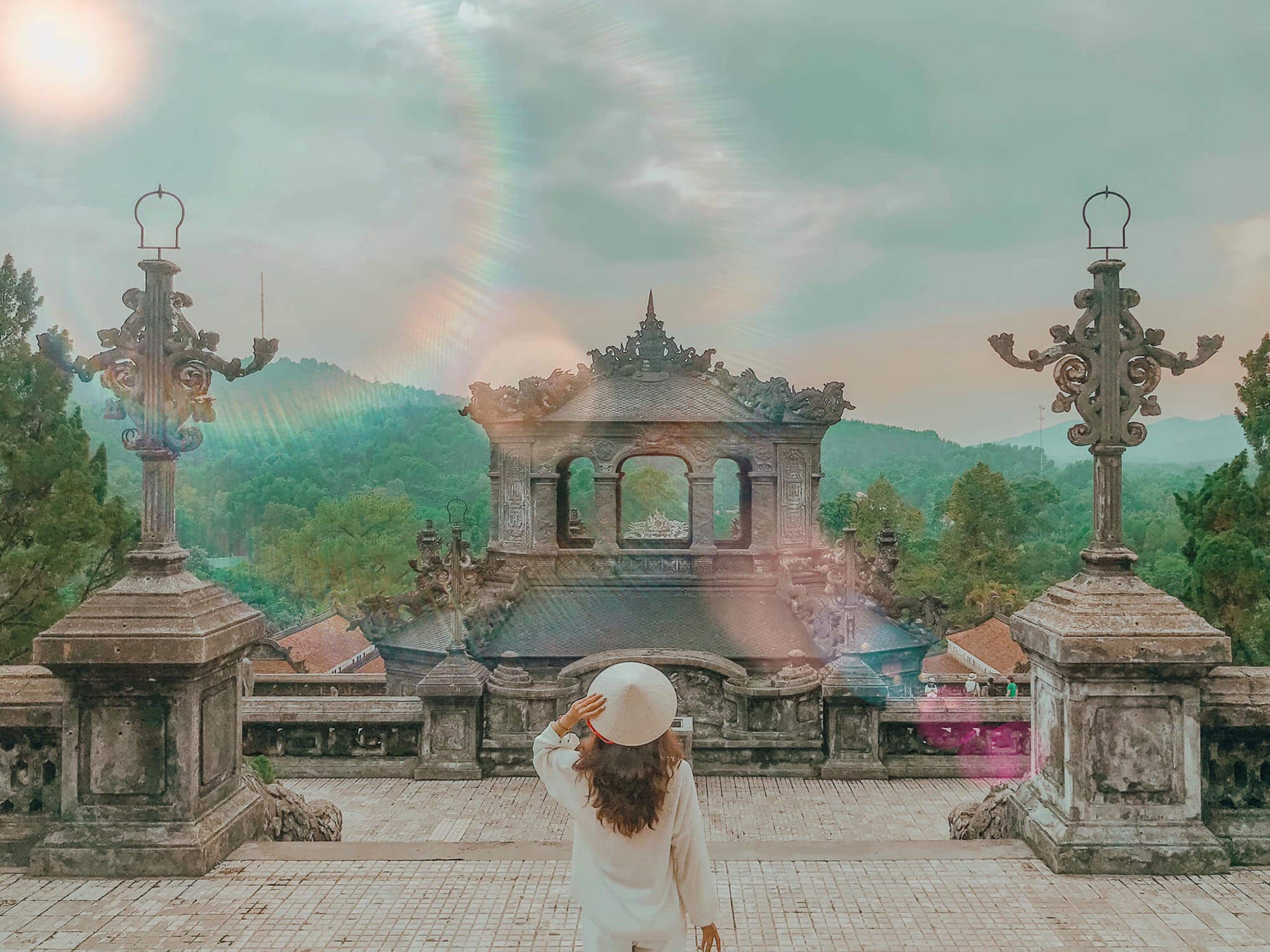 After visiting these three pagodas, we carried on visiting Khai Ding Tomb. We have passed by Thuy Tien Lake (Thuy Bang, Huong Thuy) to check-in 'the most beautiful uninhibited water park in Vietnam'.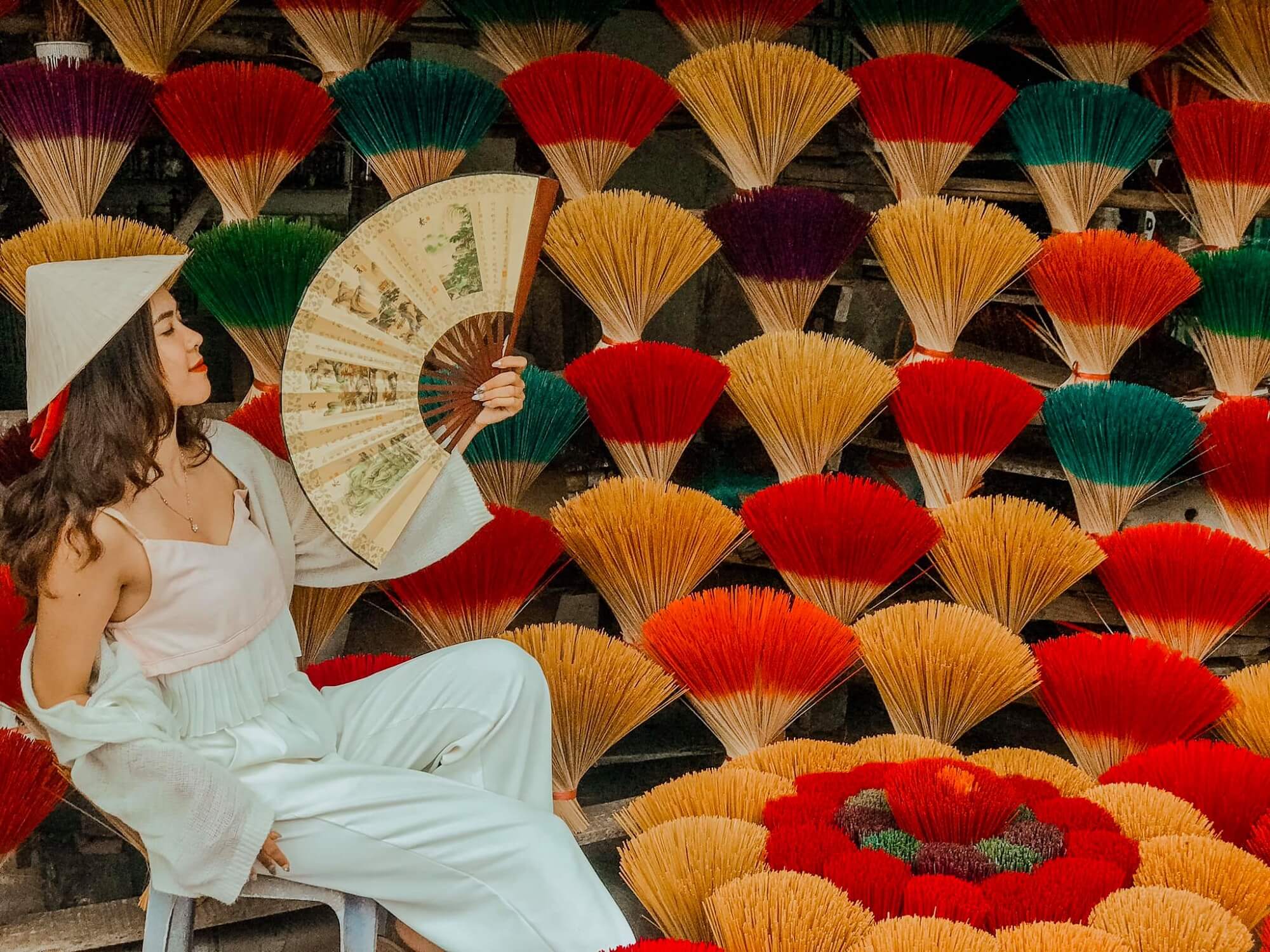 After that, we went to Perfume village (Thuy Xuan, Hue). We was at Ms'Tuyey store. She was very hospital and let us take loads of photos. Together with selling scent sticks, the store also offers other cute souvenirs with low price.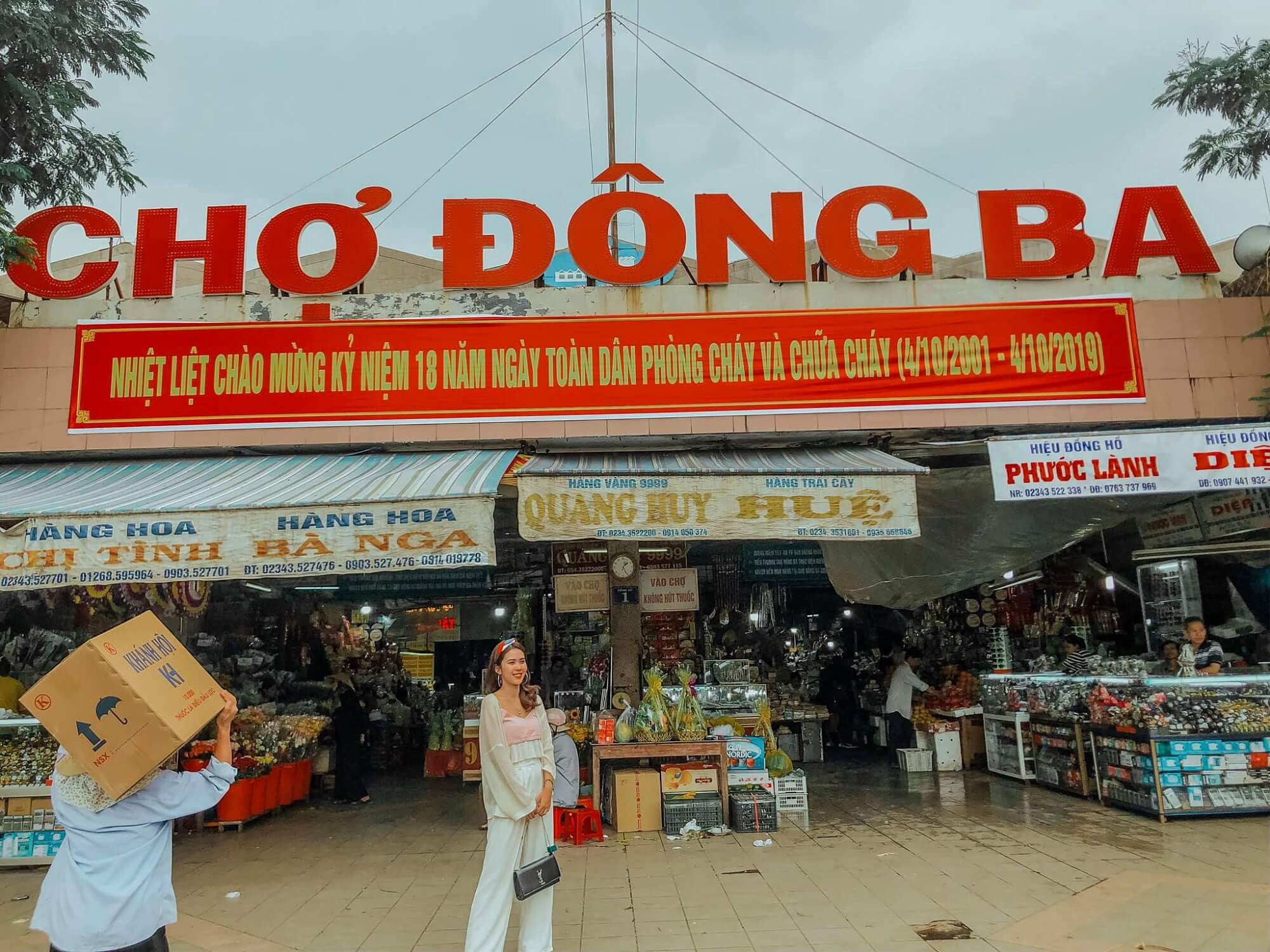 We then visited Quoc Hoc Hue gifted high school (12 Le Loi, Vinh Ninh, Hue city) and Phu Cam Church (1 Doan Huy Trung, Phuoc Vinh, Hue).
We had dinner in Hue to went  to Ninh Binh in the night.
 * Note that in Hue you should not trust Google Map too much.
2 DAYS 2 NIGHTS: NINH BINH
Day 01:
Arriving in Ninh Binh early in the morning, we took Grab to Ham Rong Homestay (Ninh Xuan Commune, Hoa Lu District, Ninh Binh Province). Homestay is close to Mua Cave so it is very convenient. The place was also comfortable and well-designed.
In the morning, we decided to take a rest for a full nap and then visit Hoa Lu Ancient Capital and Tuyet Tinh Coc im the afternoon.
Hoa Lu Ancient Capital was the capital of the first feudal state of Vietnam, there are still many vestiges of palaces, tombs from the Dynasty of Dinh, Previous Dinh to the beginning of the Ly dynasty.
Hoa Lu Ancient Capital: Entrance fee: VND 20k / person |  Parking ticket: 10k / bike
Tuyet Tinh Coc got the real name of Am Tien Cave, located close to the ancient capital Hoa Lu.  If you have the opportunity to visit the ancient capital, you should go to Am Tien Cave. To get inside, you need to buy a ticket and go through a tunnel inside the mountains.
Tuyet Tinh Coc (Am Tien Cave): Ticket: 20k / person |  Parking: Free
Then we visited Bai Dinh pagoda, the whole project here is up to 500ha, divided into 2 areas: Tan Tu and Co Tu.  Tan Tu are new constructions, while Co Tu is a temple in the mountains.
Bai Dinh Pagoda: Electric car: 30k / person / time |  Parking: 15k / 1xe |  Tickets to visit the Stupa: 50k/ person
In the evening, We returned  the homestay and had  specialties of goat meat.
Day 2:
After breakfast, we visited Trang An ecotourism area by boat within 03 hours.  The feeling of floating on the water watching the majestic nature and the beautiful caves is wonderful.  Remember to bring umbrella or sunscreen with you!
Trang An ecotourism: tickets to visit 200k / person (including boat tickets)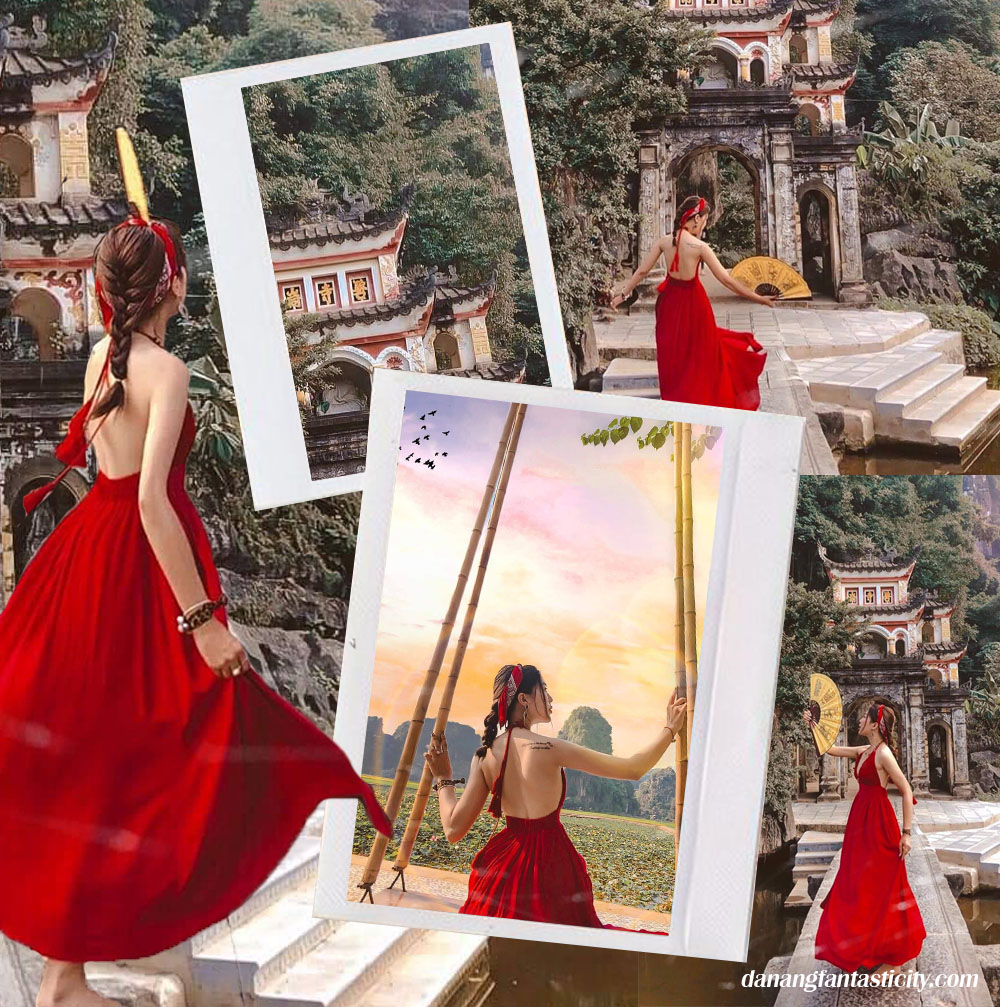 In the afternoon, we visited Bich Dong Pagoda, this is a place you should not miss.  Especially in the summer, right in front of the gate, the two sides stab beautiful lotus.
After that, we went to visit Mua Cave (Perhaps here should be called "virtual paradise").  To get nice pictures was not simple, I have to climb about 500 steps to reach the top, the path is a bit steep.  I'm so tired, my head is shaking, my sweat is flowing.
Once you climb up, you will see that it is worth it, the view is beautiful from every corner.
Mua Cave: Tickets: 100k / person |  Parking: 15k / car
After that, we went back to the homestay, took a rest, packed our luggage and prepared for the morning departure to the airport.  Our journey was low cost as the food there was so cheap and we did not skip any meal at all (and partly thanks to super cheap airfare, Da Nang is an attractive destination to hunt for low cost air tickets)
All my pictures were taken with phone camera + edited with lightroom + quickshot + snapseed + picsart!  And it is also important to accompany with your soul mate, the journey will be more meaningful!
Special thanks to: Nguyễn Như Thảo (@linanhuthao.305) & Nguyễn Thị Thảo Nguyên – [Review] [Review] Danang – Hoian – Hue – Ninh Binh 7 days 7 nights with only 8 millions dong! Can you believe it?
Latest Posts