Hilton Da Nang – Luxurious and stylish leisure stay in the heart of Danang
Hilton Da Nang – Luxurious and stylish leisure stay in the heart of Danang
Hilton Da Nang – one of the most luxurious, high-end hotels on Bach Dang street, is an ideal accommodation choice for anyone looking for  top services coming to Danang.
Hilton Da Nang – Ideal location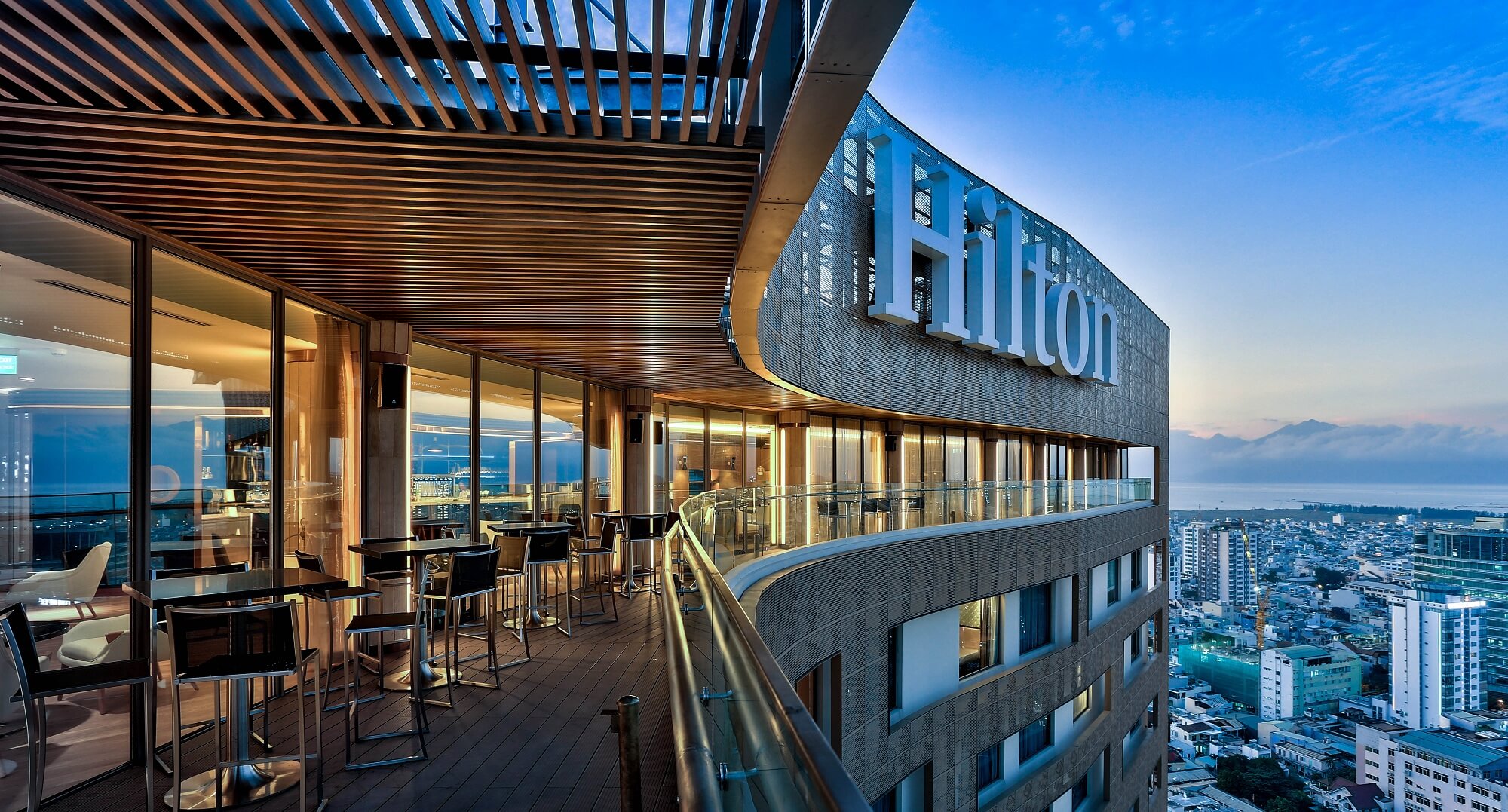 Hilton Da Nang owns 28 floors with 220 rooms with the best view to Han River, provides top room services, conference rooms, extravagant restaurants and modern bars.
Located on the romantic Han River in the city center, Hilton Da Nang is only 5 minutes from the beach and 10 minutes from Danang International Airport by car.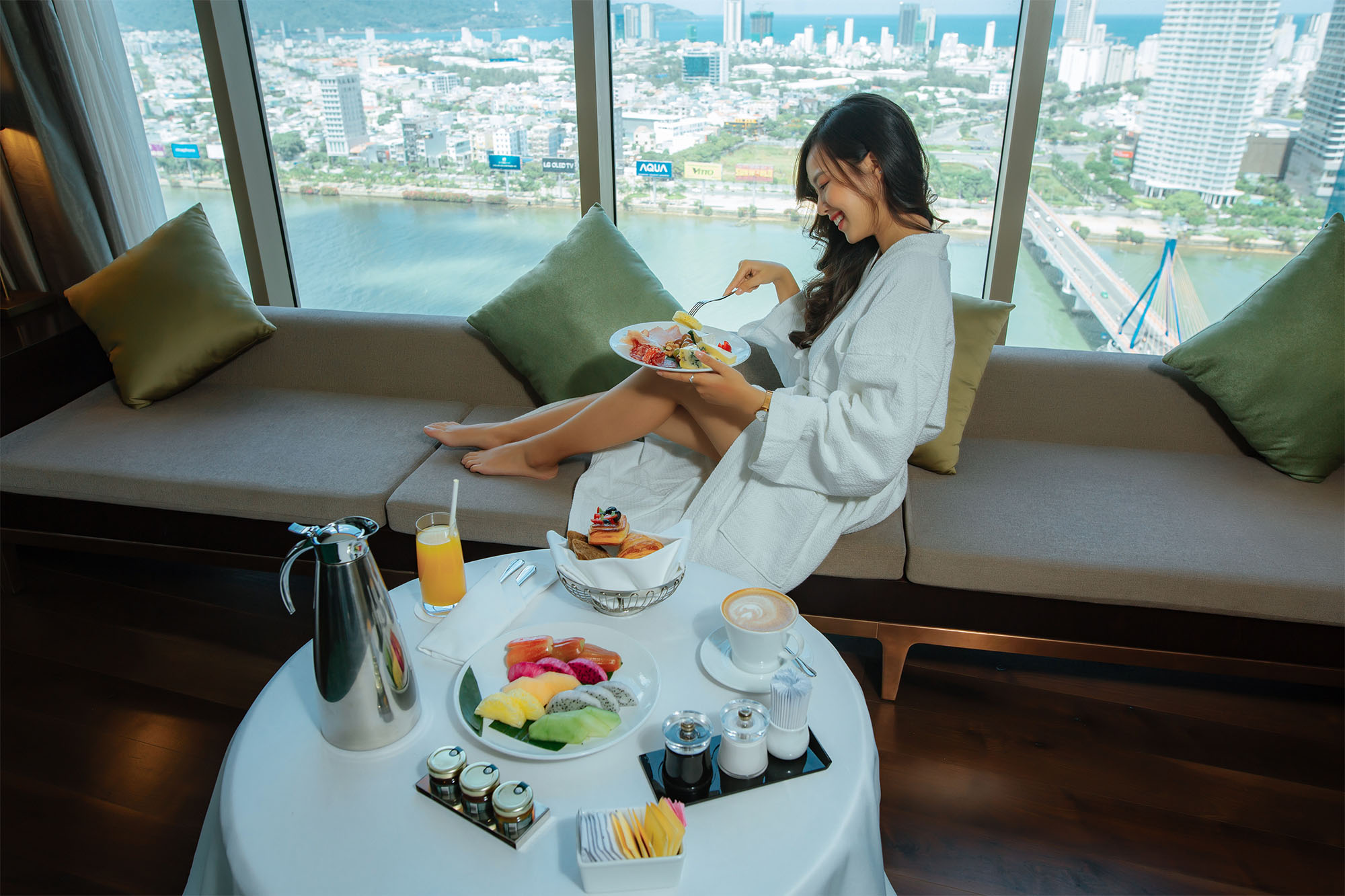 At Hilton Da Nang, tourists can enjoy the harmony of nature and the dynamic lifestyle of Danang – the most livable city of Vietnam.
Hilton has great proximity to main attractions in Danang, which enables tourists to walk to Danang Museum, Han River, the main Church, Cham Museum, and Danang Museum of Modern Arts.
In addition, from Hilton Da Nang, tourists can easily travel to attractions such as Linh Ung Pagoda, My Khe Beach, Bana Hills, Hoi An ancient town, Hai Van Pass…
Hilton Da Nang – A choice of quality
The first Hilton hotel in Central Vietnam, Hilton Da Nang is the best option for luxurious market in Danang in particular and Central Vietnam in general.
The rooms in Hilton Da Nang are designed of typical Vietnamese style with facilities such as working desks, minibar, 43-inch TV, high-speed internet.
Guest room are allocated from level 5 to level 24 with single or double beds. Executives are located on level 25 to 27, equipped with expresso machines.
Especially, the Suites at Hilton Da Nang are specious with living room, sofa, and changing room to ensure the comfort of the guests after busy working days.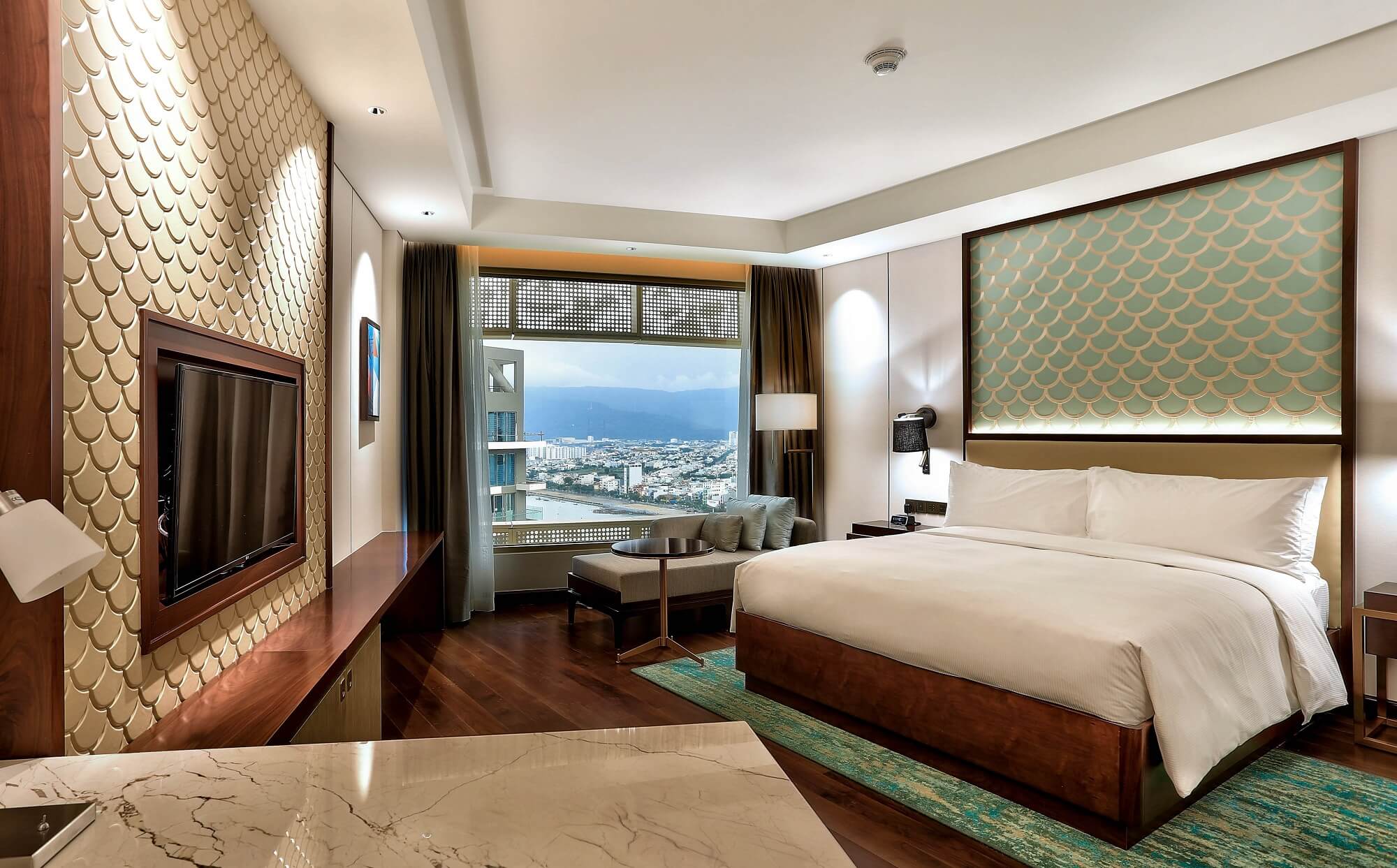 Guests at Executives and Suites will be entitled to special services at Executive Lounge including breakfast and afternoon tea.
International luxury standard
The hotel offers an easy, convenient, professional booking online system via different channels, enabling national or international guests to save time and book directly on Hilton's website or many booking sites around the world.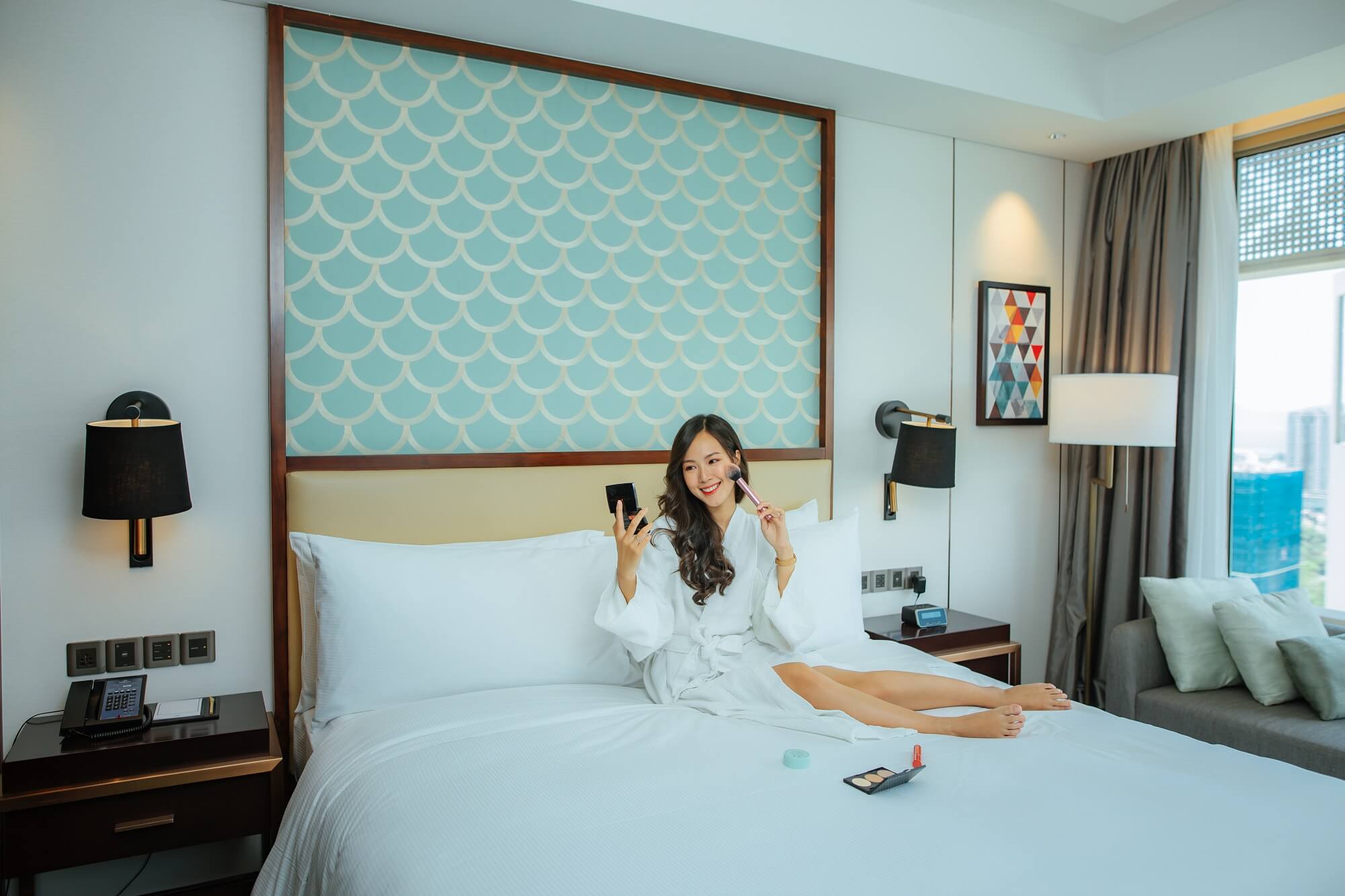 The rooms are clean, comfortable, fully-equipped with modern facilities to satisfy guests' demands and inspiration whether the guests are travelling for leisure or business.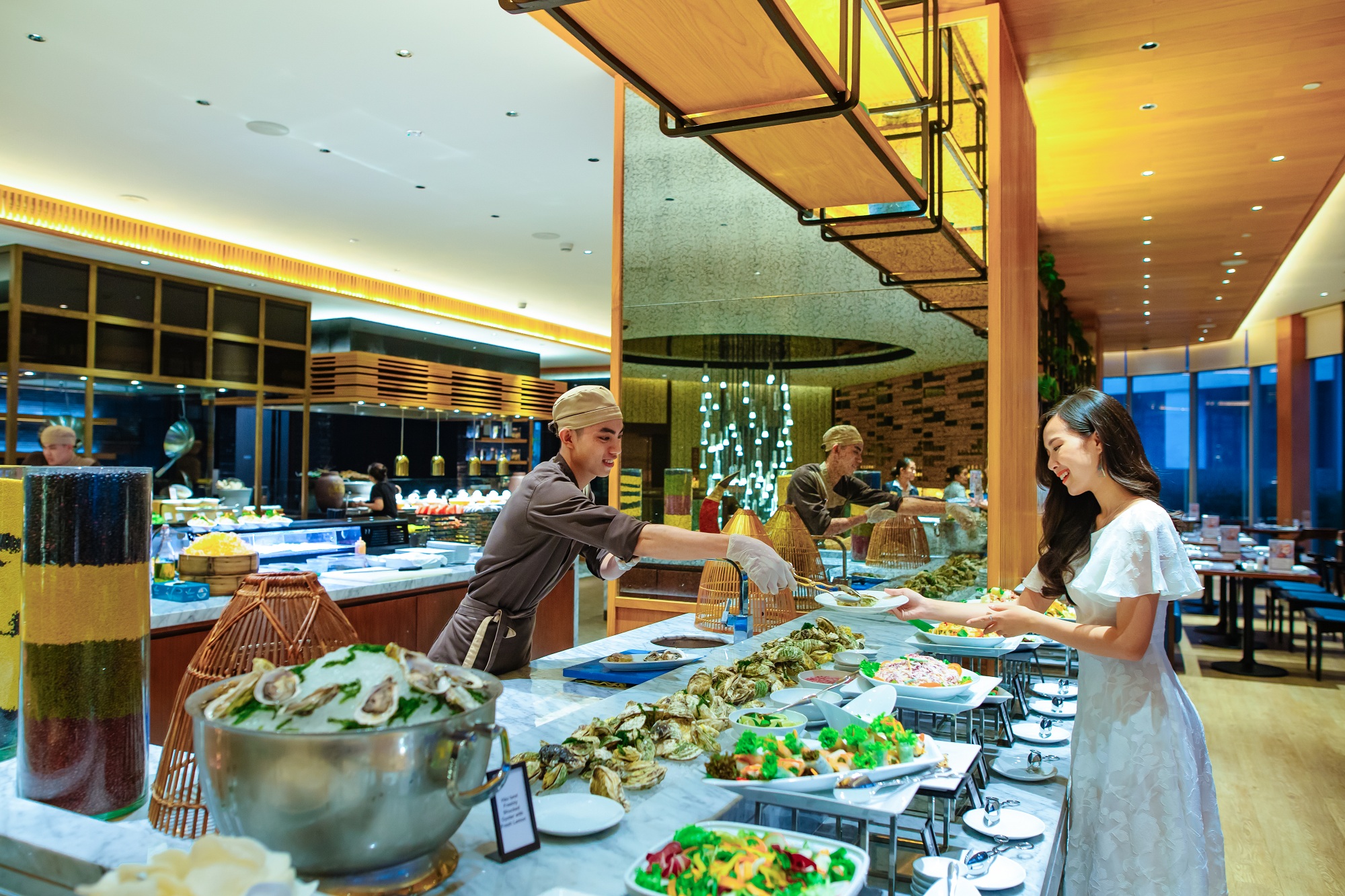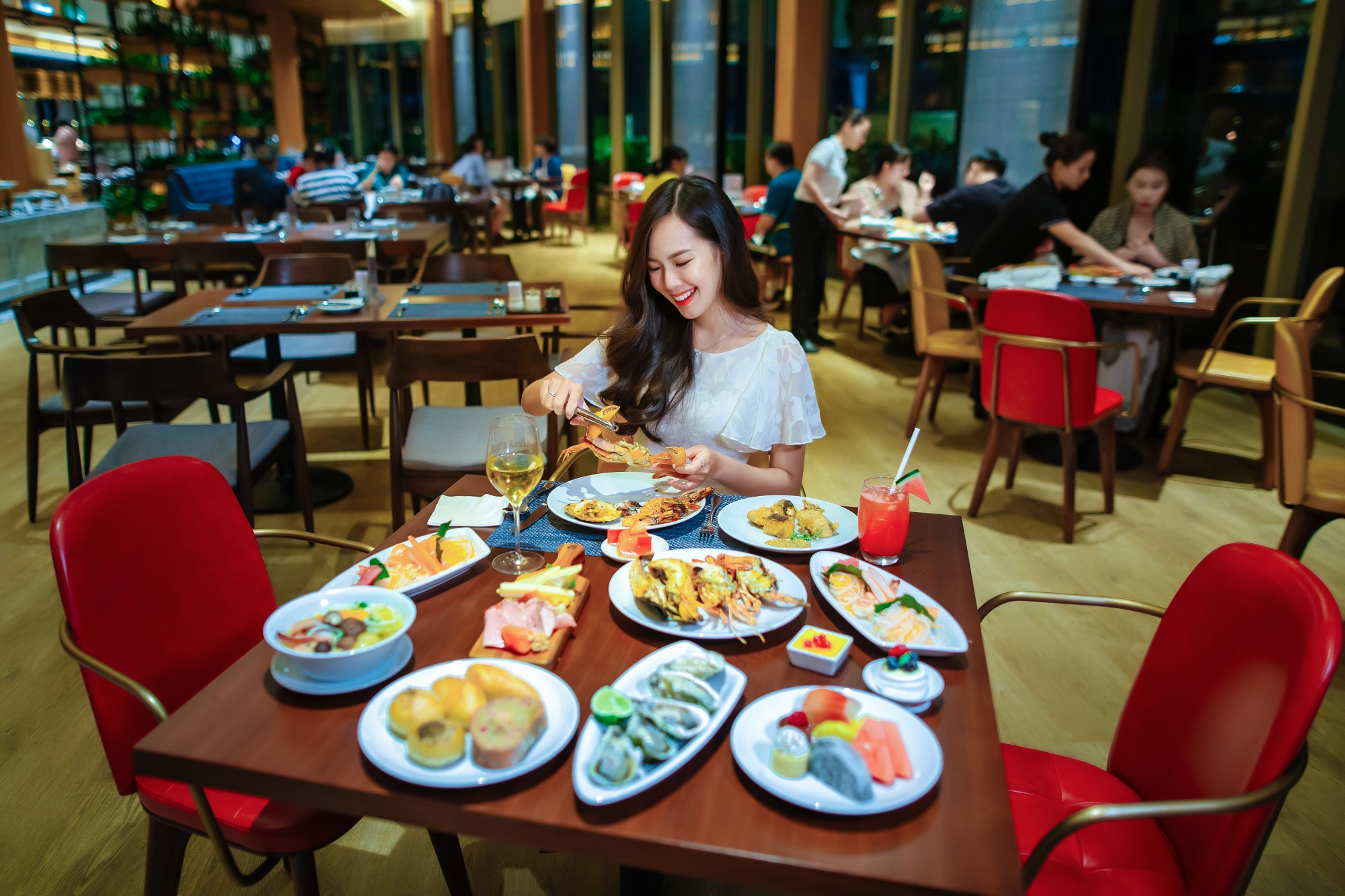 The restaurant is Asia – Western fusion with the quintessence from different places of the world. The local dishes will create a homy atmosphere, helping tourists experience the special tastes of Quang Nam – Danang cuisine.
Especially every Friday night is celebrated with the best seafood buffet restaurant in the region – Brasserie Nam
The bar offers a variety of drinks in the elegant at Café Viet.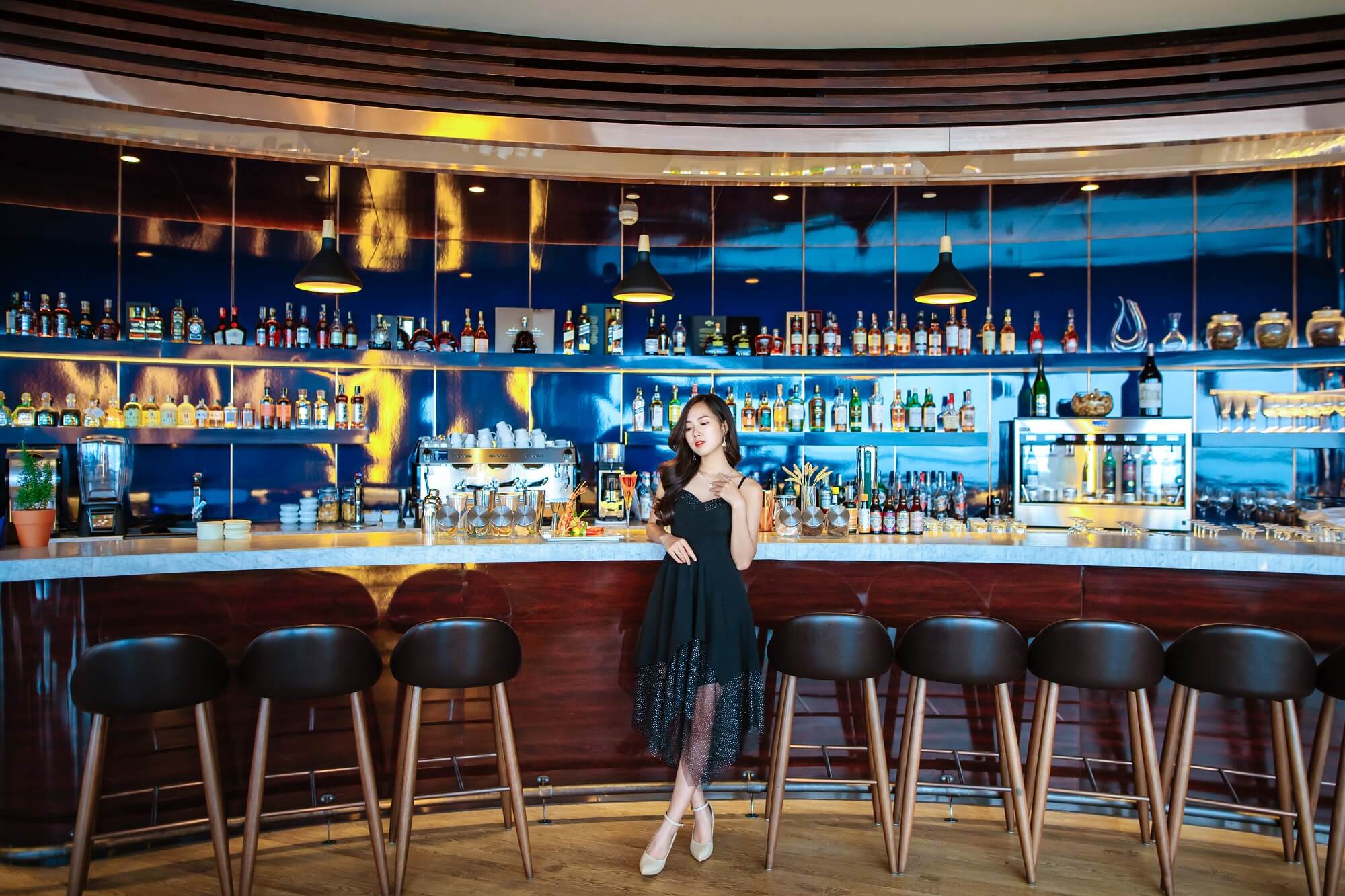 And even more wonderful, don't miss the cocktails here when sunset comes at The Sail (Level 28)
At the highest level of 28th, The Sail is a top place to explore with a combination between restaurant and bar. There is nothing like watching the city from above and enjoying the best Mediterranean and local dishes.
Don't forget to stay fit and healthy on your travels in Hilton gym (Level 4) which is open 24/7.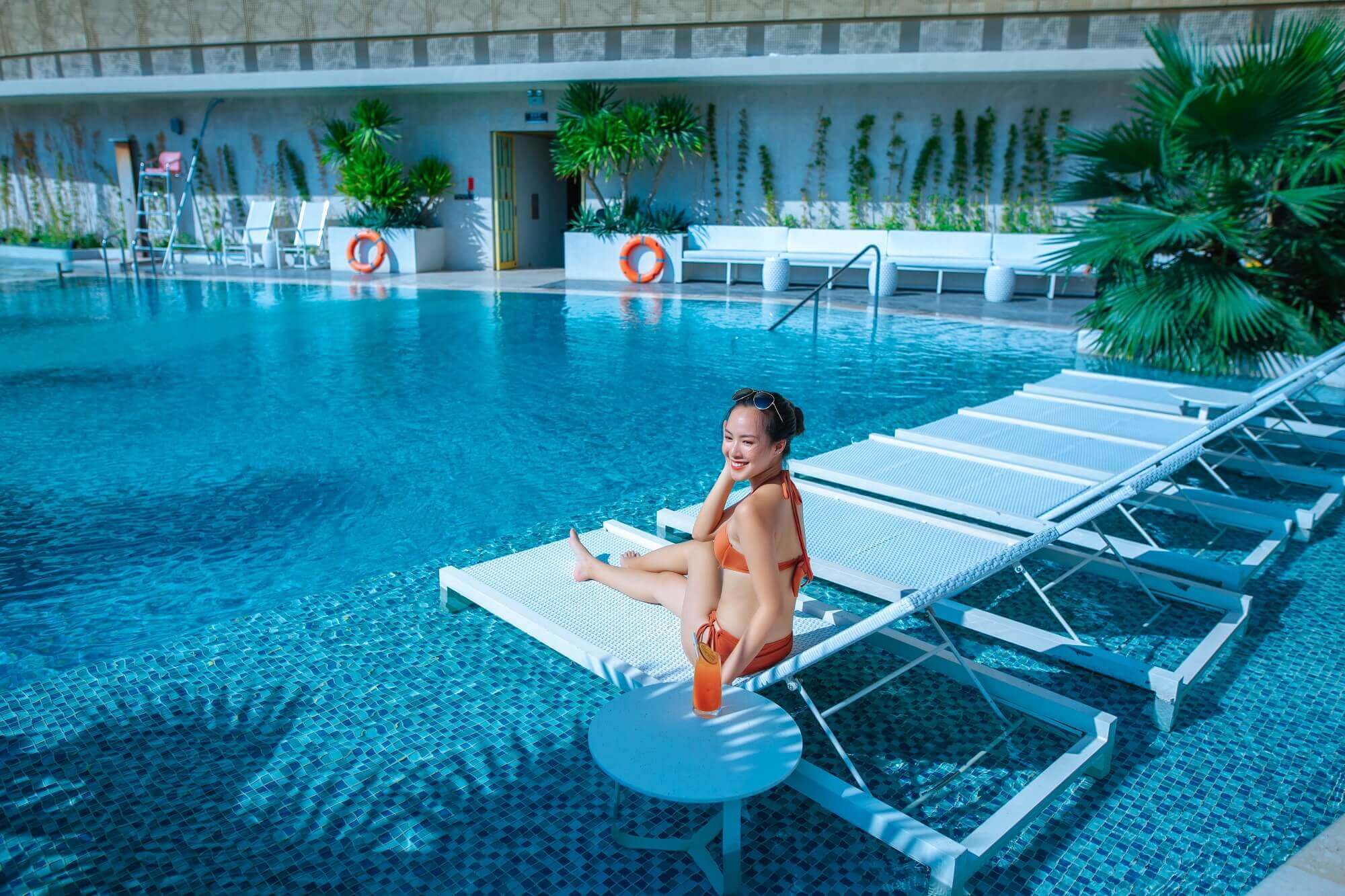 Located on level 4, Hilton's outside pool is creatively designed with the garden system to bring about a relaxing harmony with nature. In addition, the views in front of Han River at the terrace area are also unforgettable experience at Hilton.
For Booking:
Holine: +84 (0) 236 387 4000
Email: Daddv_hotel@hilton.com
Website: hiltondanang.hilton.com
Hilton Da Nang – Luxurious and stylish leisure stay in the heart of Danang
Latest Posts