Great news from the Red-shanked duoc langurs at Son Tra Peninsula
Great news from the Red-shanked duoc langurs at Son Tra Peninsula
On these days if you are in Son Tra Peninsula, you can be lucky to see the rare event that reminds you how you fall in love with this species: red-shanked duoc langur mom holding her baby "flying" from one tree to another looking for food.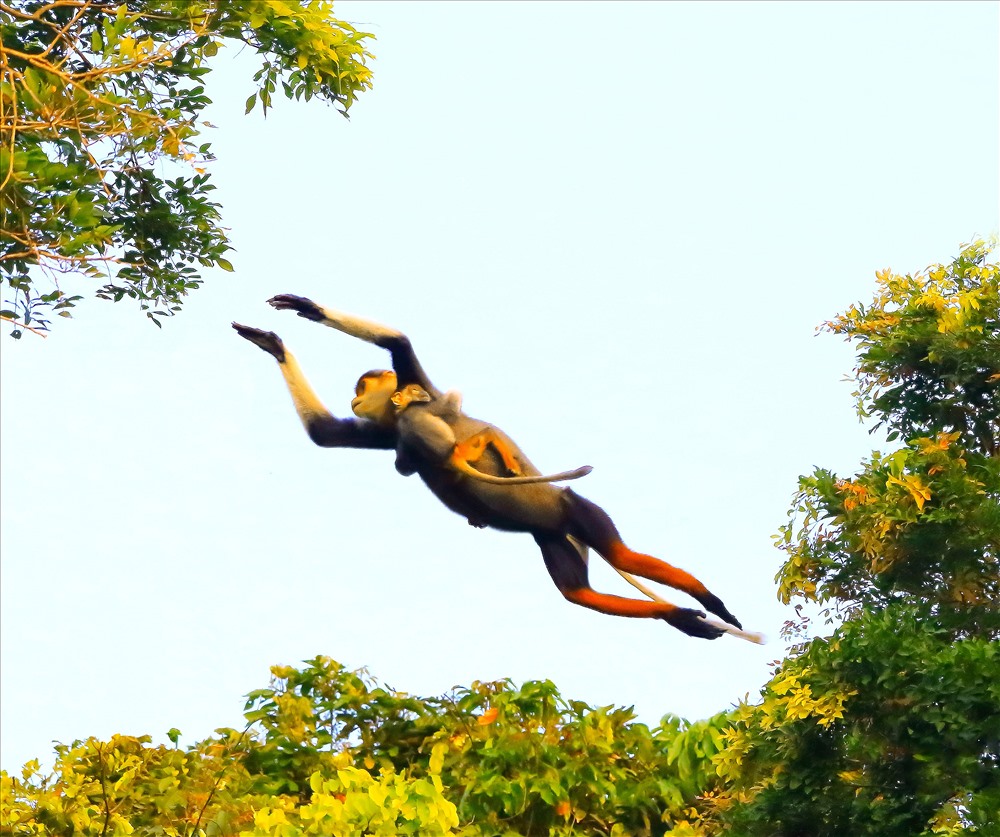 A good news in this mating and reproducing period is the increase  in the number of this langur that has been on the red listof IUCN Endangered Species.
Son Tra Nature Reserve is 4.439 hectar in size, at a height of 700 meters above sea leavel, and is the home of 1000 different kinds of trees, 150 of which are food providers for the langurs (leaves, fruits, flowers, tree barks).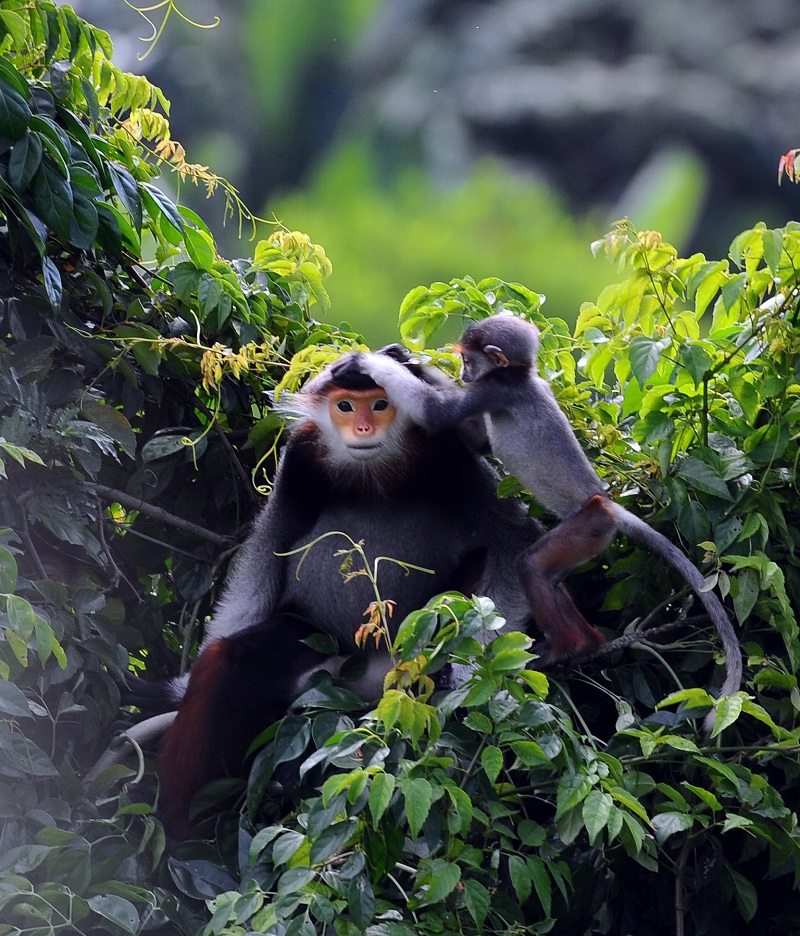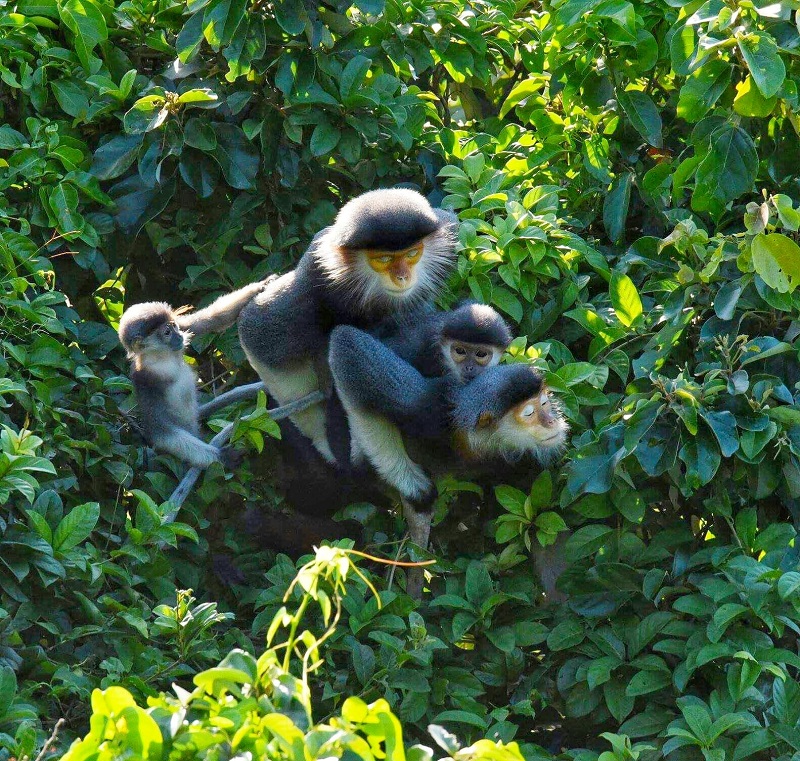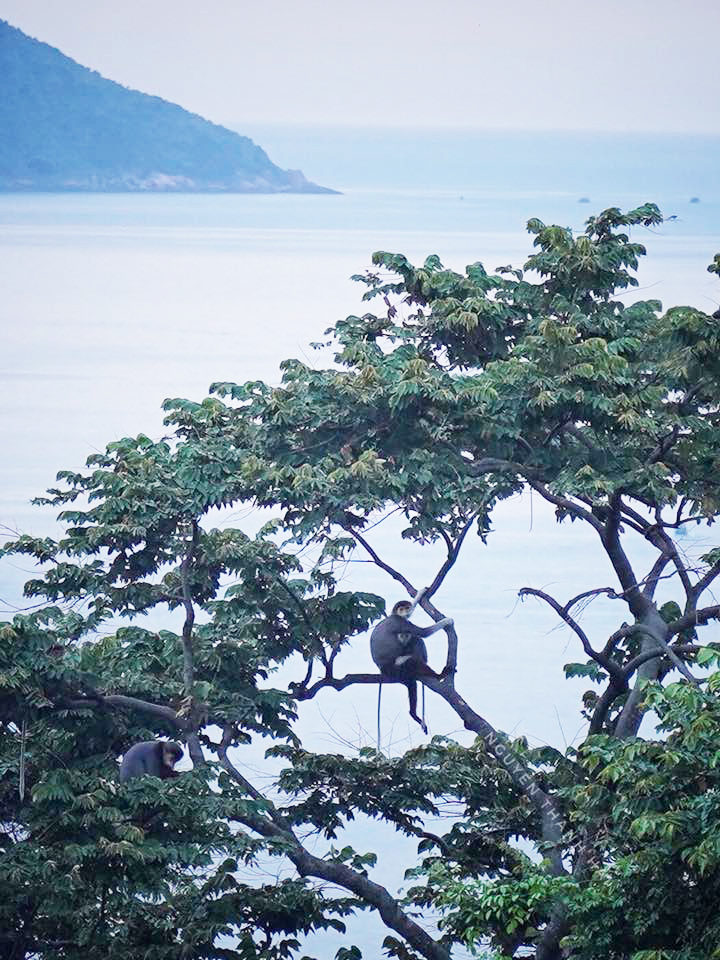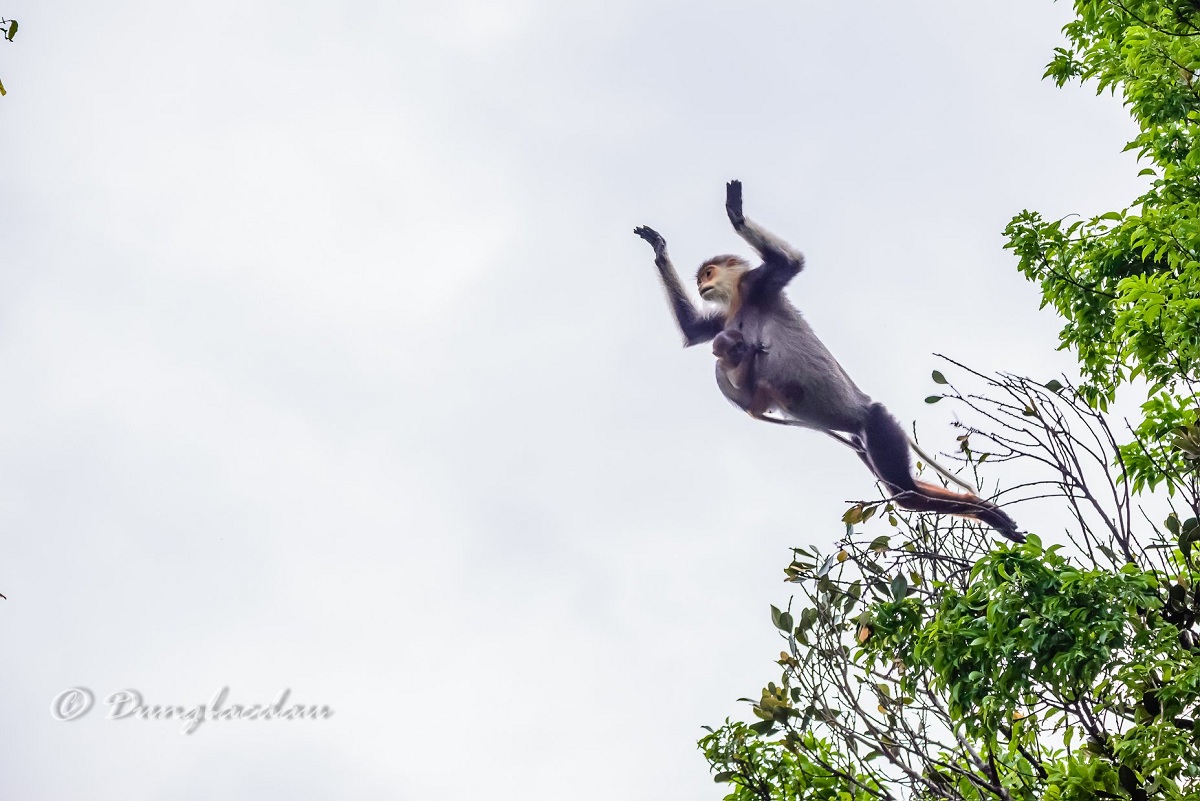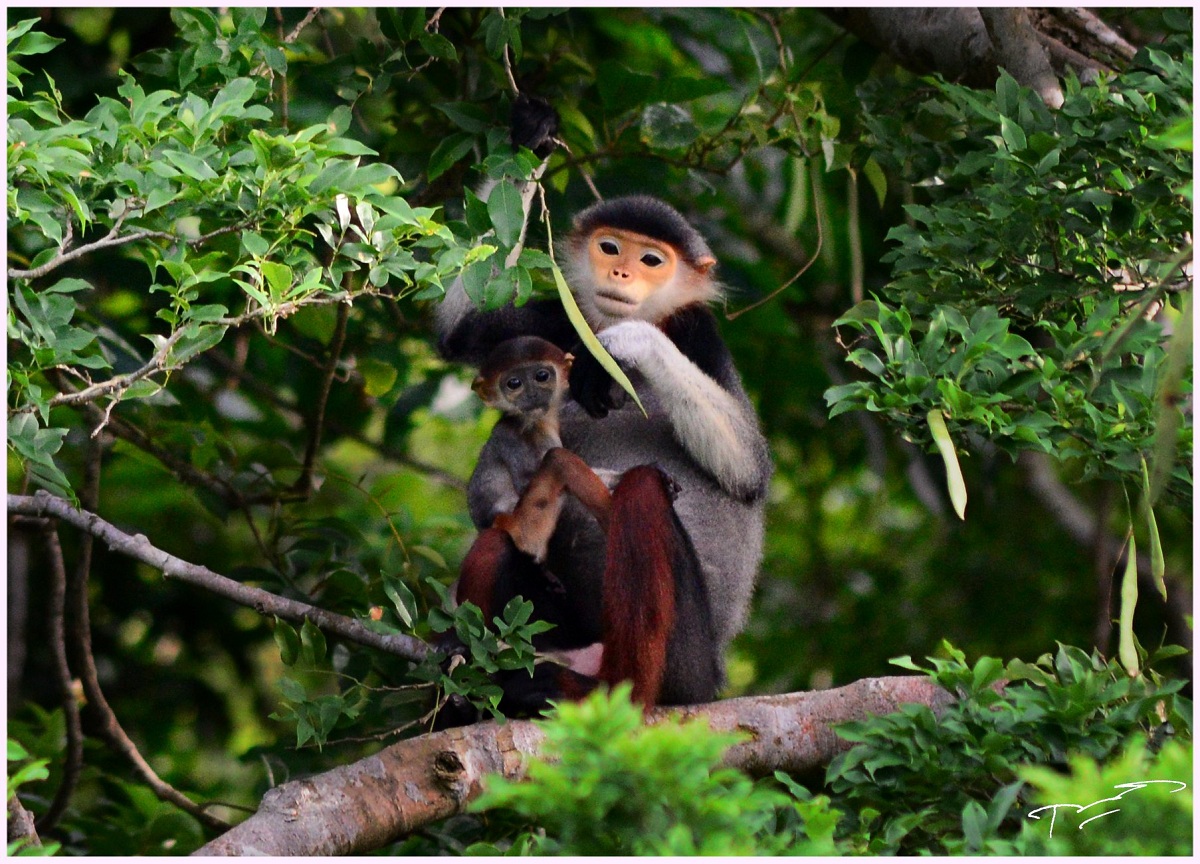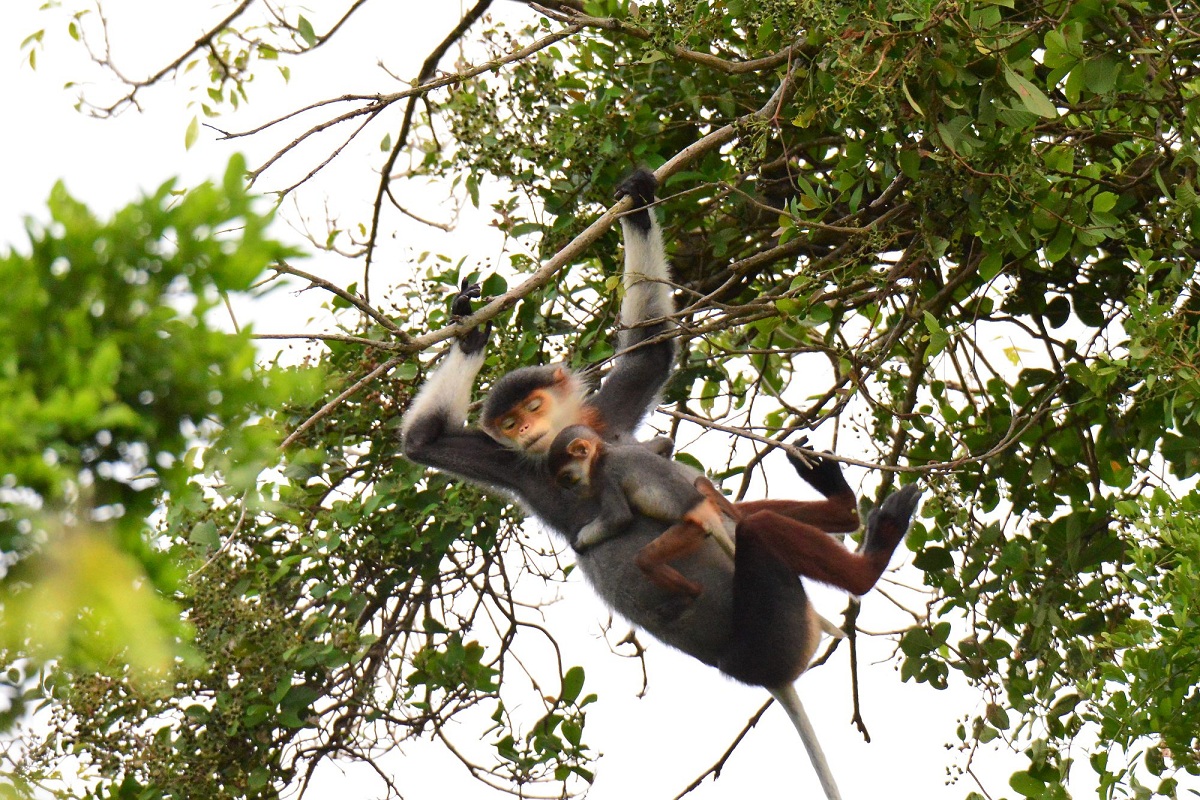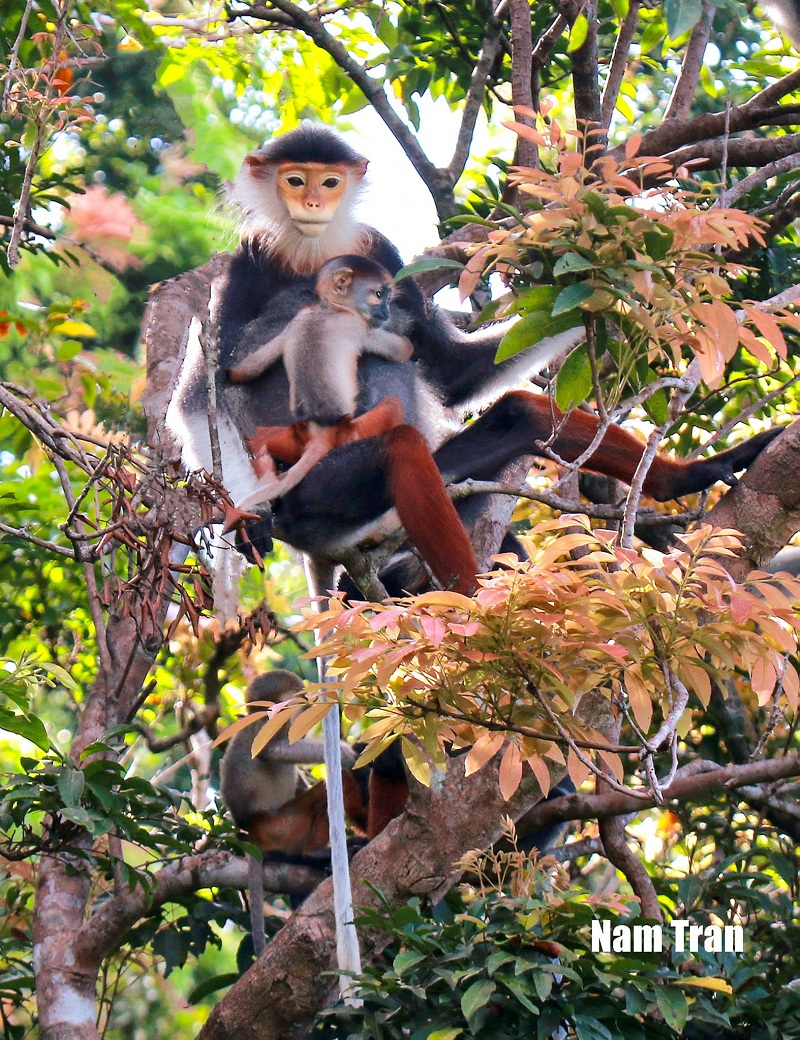 However, recent years witness the lack of control in economic activities and tourism on Son Tra Peninsula, resulting in the decrease of habitats for more than 287 animal species.
The good news from Son Tra Peninsula seems not enough. The rare douc langurs need more protection from all of us!
Binh Phan – Great news from the Red-shanked duoc langurs at Son Tra Peninsula