Traditional Tết Cuisine at Grand Mercure Danang
Traditional Tết Cuisine at Grand Mercure Danang
Tết is about starting the new year correctly. The old is brushed away, the new is welcomed.To bring the true Vietnamese Tet experience to our guests during this special occasion, Grand Mercure Danang proudly celebrates the incredible tradition and cuisine of Tet. Square glutinous rice cake "banh Chung" & cylindrical glutinous rice cake "banh Tet" will also be prepared in the lobby on this special day.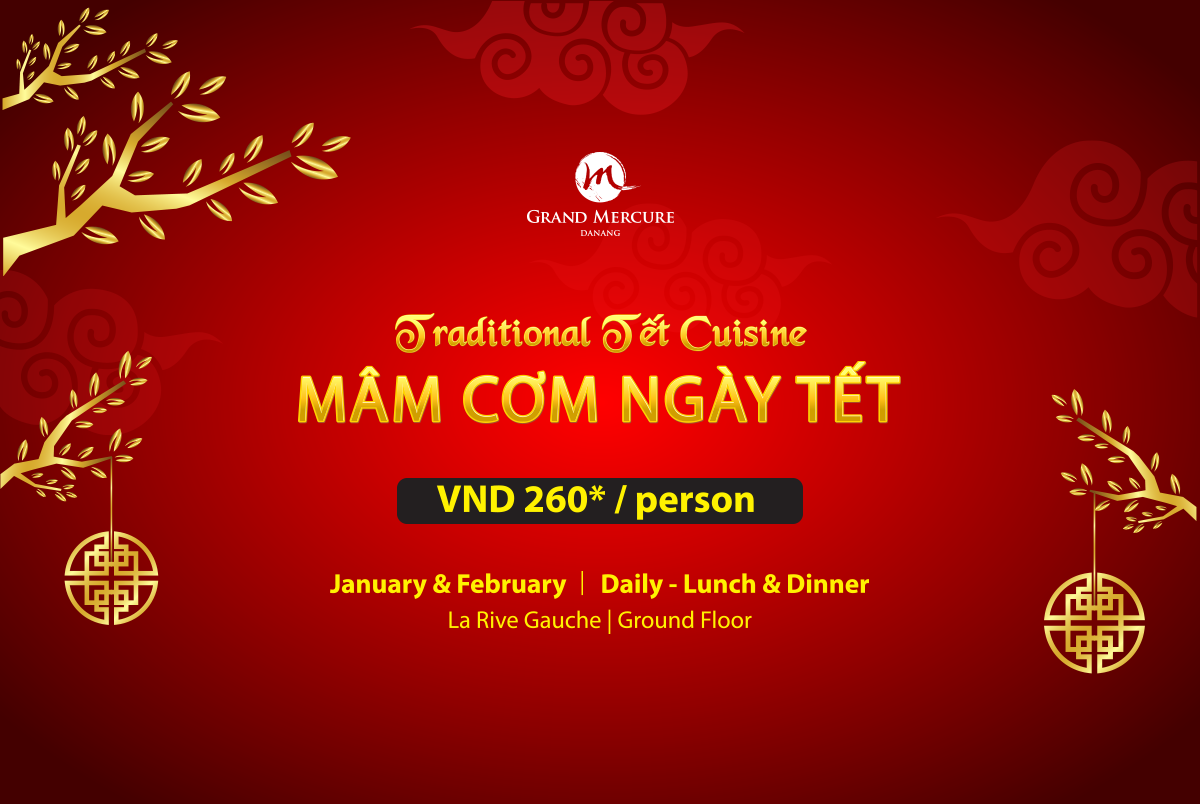 In the spirit of this culturally auspicious day, traditional Tet treats and drinks such as crystallized ginger "mut Gung", and Vietnamese Tea will be prepared for you to enjoy in lobby.This is Vietnam's most important annual festival and biggest public holiday when the whole country takes time off to relax. And food plays a major role with important family meals.
Toss to the Year of the Pig in January & February, Grand Mercure Danang is now offering MÂM CƠM NGÀY TẾT – "Happy Feast" & "Feast of Prosperity" Set Menus inspired by traditional Vietnamese recipes during Tết, start at VND 260,000++/ person at La Rive Gauche restaurant.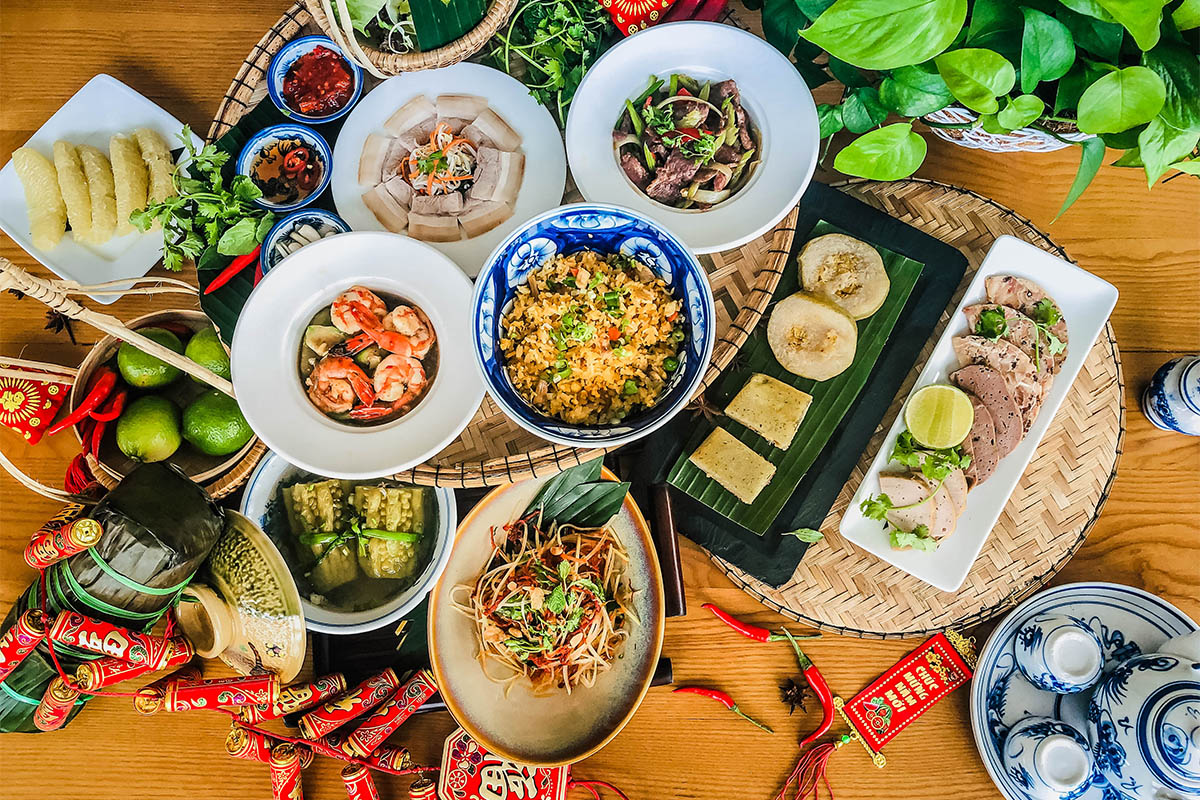 The 11-course set menu features a delicious line up of ingredients that denote prosperity and fortune for the coming year such as: "TET" traditonal pickled vegetable, pickled head onion salad, Beef loaf, pork loaf, pig's head paste, "TET" traditonal long cake rice, square cake rice, fresh lotus seeds sweet soup, roasted pork rib with brown sugar and sesame seeds, traditonal TET candy…
Moreover, on Friday, 1 st February & 8 th February 2019 – from 18:00, our Lunar New Year – Seafood BBQ Buffet will feature delectable favorites from Vietnamese Tết cuisine with only VND 600,000++/ person.
Let's celebrate your family reunion to welcome the year of the Pig and enjoy a sumptuous traditional Tet and authentic Vietnamese delicacies with us. In this New Year, Grand Mercure Danang wish you achieve all your goals in life and get success at every step of life, enjoy a wonderful 2019.
Huan nguyen – Traditional Tết Cuisine at Grand Mercure Danang