At Altara, we believe that the best moments in life are the ones shared with loved ones. That's why we're thrilled to invite you to celebrate the upcoming Mid-Autumn Festival with us under the enchanting glow of the moon. Our exclusive Mid-Autumn Festival offers are designed to make your reunion truly special and memorable.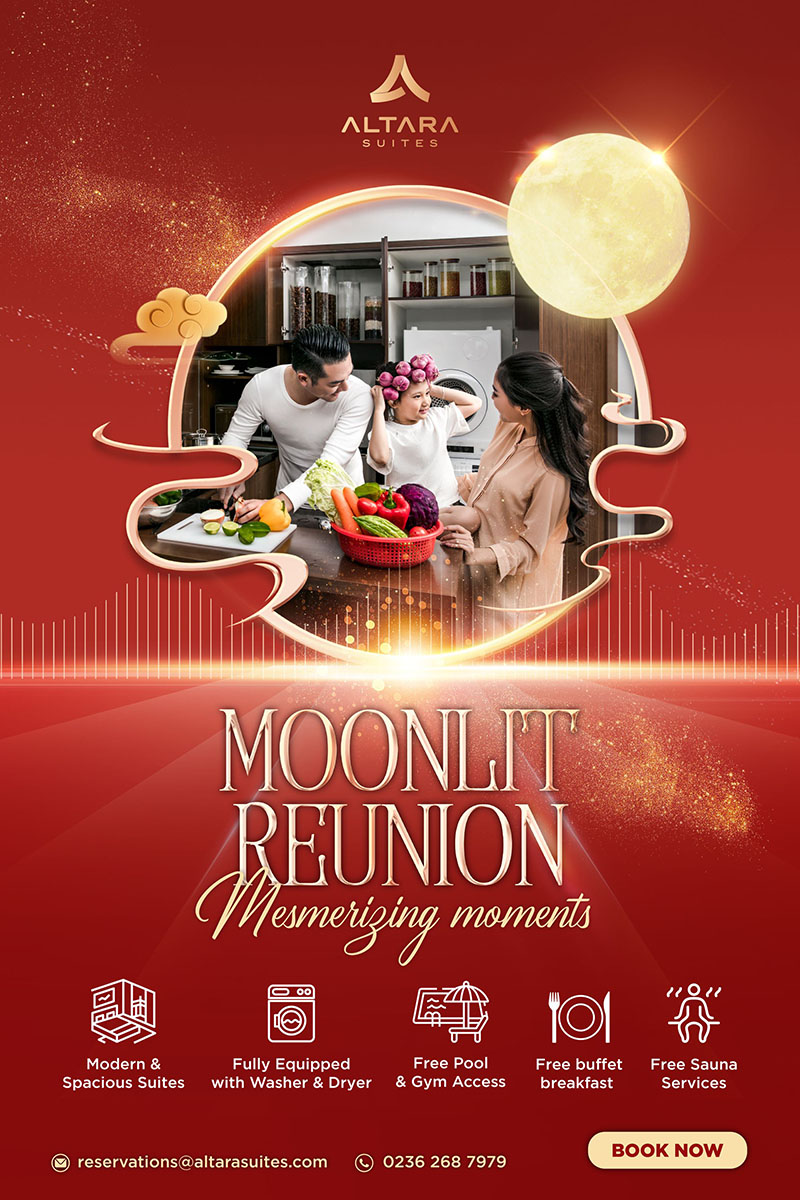 The Mid-Autumn Festival, also known as the Moon Festival, is a time to celebrate unity and togetherness. It's a moment when families and friends come together to appreciate the full moon, savor delicious mooncakes, and create lasting memories.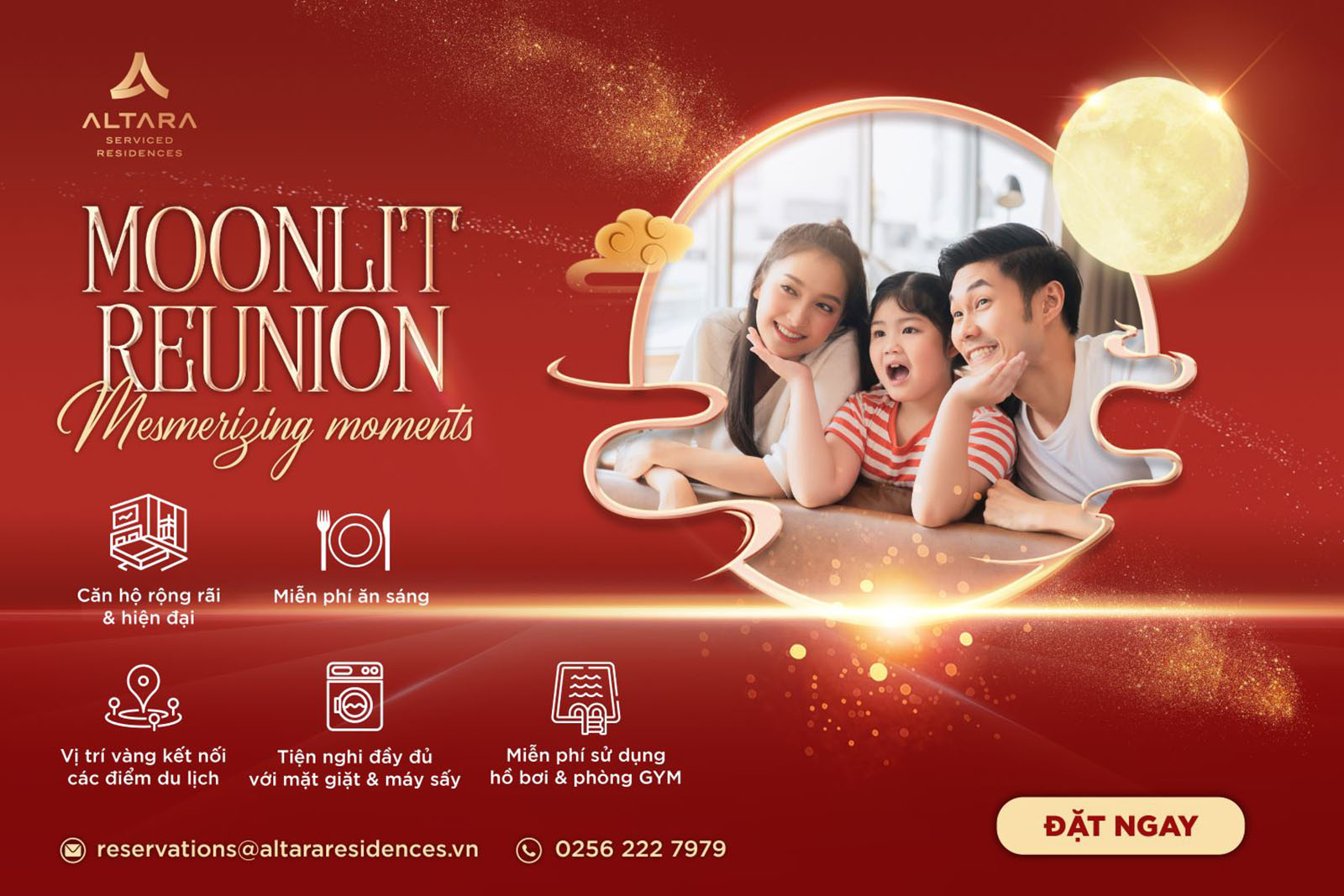 As the moon shines brightly above the sky, we invite you to create cherished memories that will last a lifetime. Whether you're enjoying a romantic moonlit dinner, sharing stories with family and friends, or simply basking in the beauty of the night, Altara provides the perfect backdrop for your Mid-Autumn Festival celebration.
Come, celebrate "Moonlit Reunions, Mesmerizing Moments" with us and make this festival a treasured memory.
Altara Suites Da Nang: 📨reservations@altarasuites.com | 📞0236 268 7979
Altara Serviced Residences Quy Nhon: 📨reservations@altararesidences.vn | 📞0256 222 7979