Mid-Autumn Festival Buffet at Grand Mercure Danang
Mid-Autumn Festival Buffet at Grand Mercure Danang
Mid-Autumn festival is traditionally a time to gather with family and the best way to do that is to have a moon gazing party. Let's come to enjoy a hearty feast and celebrate Mid-Autumn festival with your dears at Grand Mercure Danang. We will help you to revive your inner child and preserve the best memories for your children.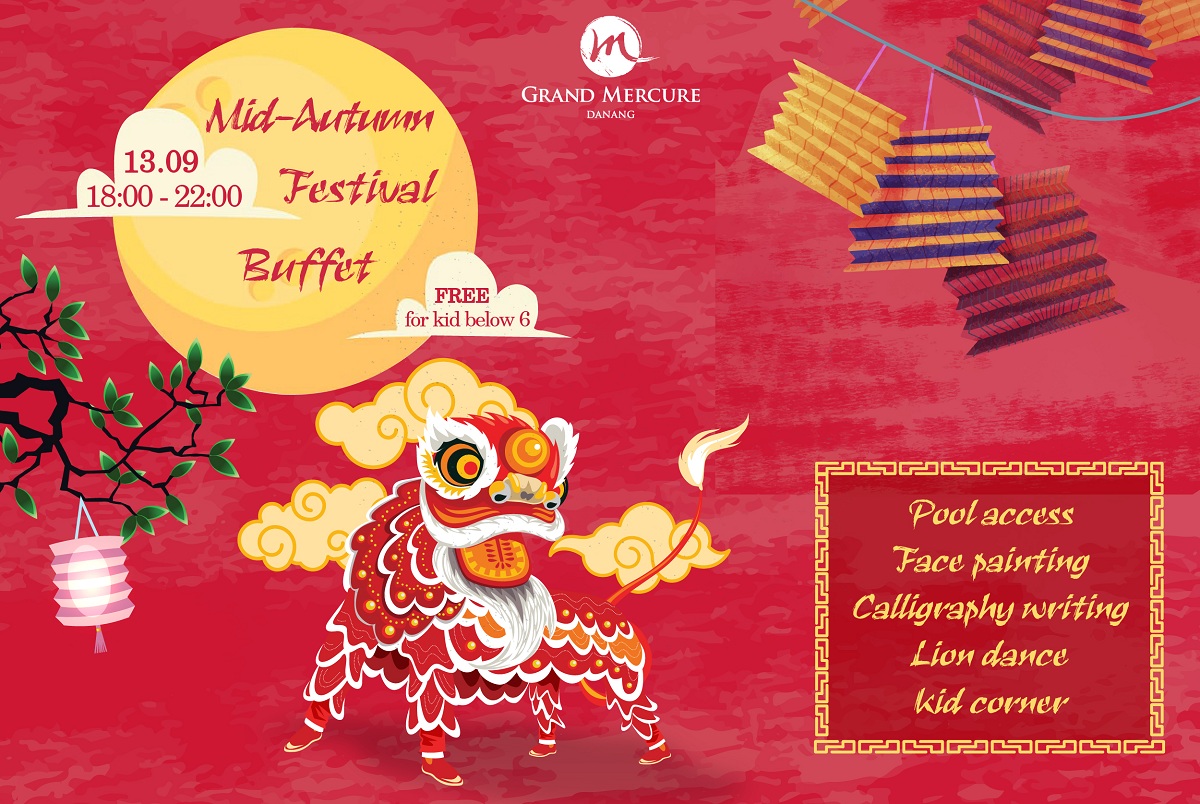 Taking place at the hotel poolside, parents and their children can enjoy a totally interesting experience by free access to the pool. Joining in "Face painting", children will become little angels with lovely faces. Let's enjoy fun and connect with your kids in a series of funny games. The indispensable highlight spot "Lion Dance & Calligraphy writing" will spice up the night and makes it a memorable celebration for all.
Our culinary team will pamper you with the savoury of cakes, local specialties, International cuisines and seafood BBQ buffet from the freshest seafood. Situated on the hotel ground floor and by the Han River, our restaurant lets you enjoy the full moon and have a splendid view of Danang city by night.
Price: VND 668,000++/ Kids over age 12 & Adult; half price for kids from age 6 – 12. Free entrance for kids under 6
Time: From 16:00 – 22:00, Friday, 13.09.2019 at La Rive Gauche Restaurant, Grand Mercure Danang, Danang city
Huân Nguyễn – Mid-Autumn Festival Buffet at Grand Mercure Danang
Latest Posts