HYATT REGENCY DANANG RESORT AND SPA:
SUN-SATIONAL NIGHT AT VIVE OCÉANE ON 11/6
Get ready to embark on a mesmerizing journey of flavors and rhythms at Vive Océane. Experience the culinary expertise of Chef Pierre as he crafts a delectable menu inspired by the rich traditions of both France and Vietnam. But that's not all! Dance to the beats of DJ Honey Laly, whose infectious energy will keep you grooving all night long. Let the electrifying sounds of percussionist Keith Beber and the soulful melodies of trumpeter Juan Anthony transport you to another dimension of musical bliss.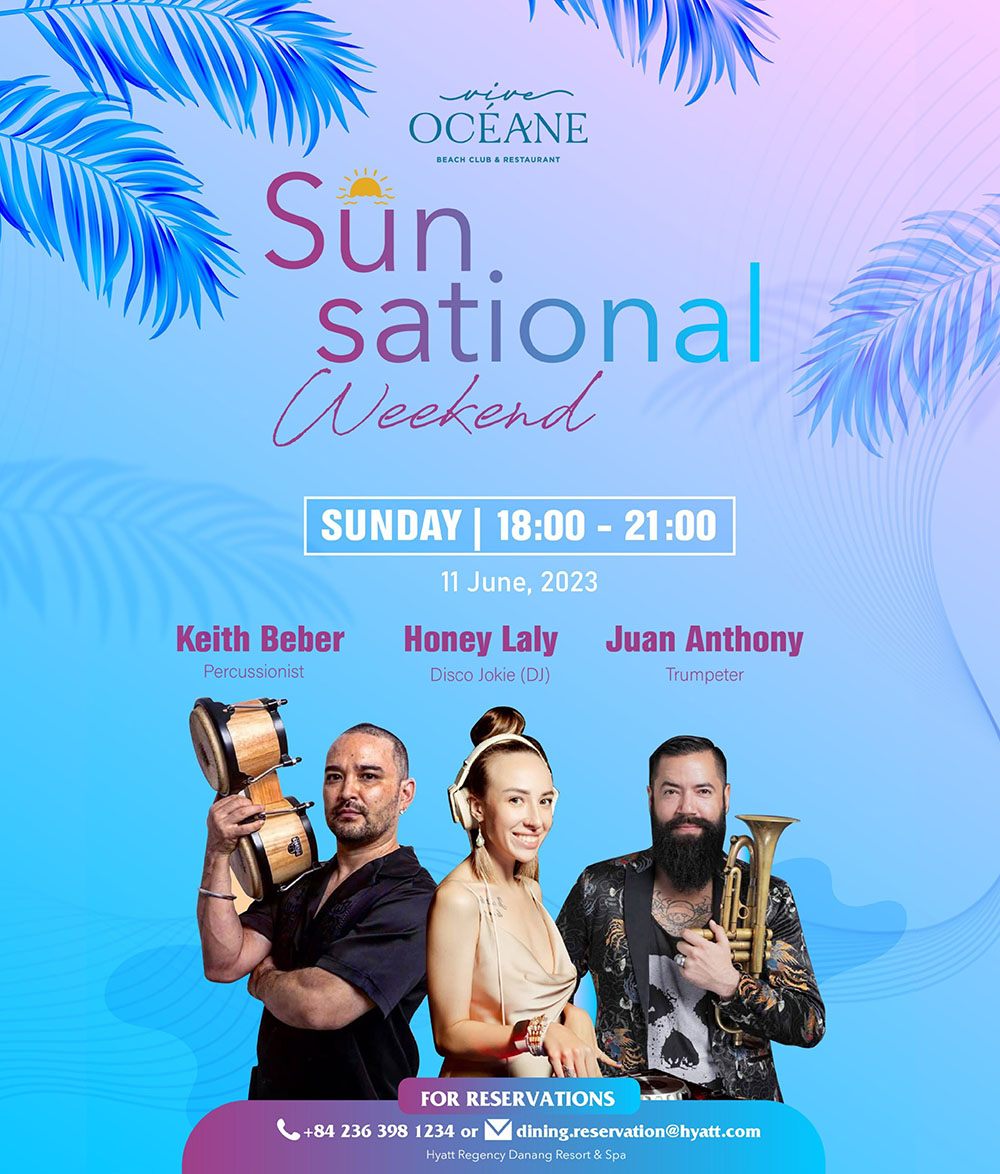 Be ready for what happens at Vive Océane on 11/6:
Thrilling performances by international artists
Free entrance
Complimentary welcome cocktail
10% off on Food & Beverages for early bird bookings
So mark your calendars for 11/6 and join us at Vive Océane for an extraordinary celebration of food, music, and togetherness. It's a night you won't want to miss!
For more information and reservations +84 236 398 1234 | dining.reservation@hyatt.com
According to https://www.hyatt.com
Express Your Reaction
You have reacted on

"Hyatt Regency Danang Resort and Spa: Sun-Sation..."
A few seconds ago
Latest Posts