Prime Minister request all social gatherings of more than 20 people
The authorities at all levels ban all meetings and events of over 20 people in at least in "the next 2 weeks".
Prime Minister Nguyen Xuan Phuc requested above at the Regular Meeting of the Government chief in the morning of March 26.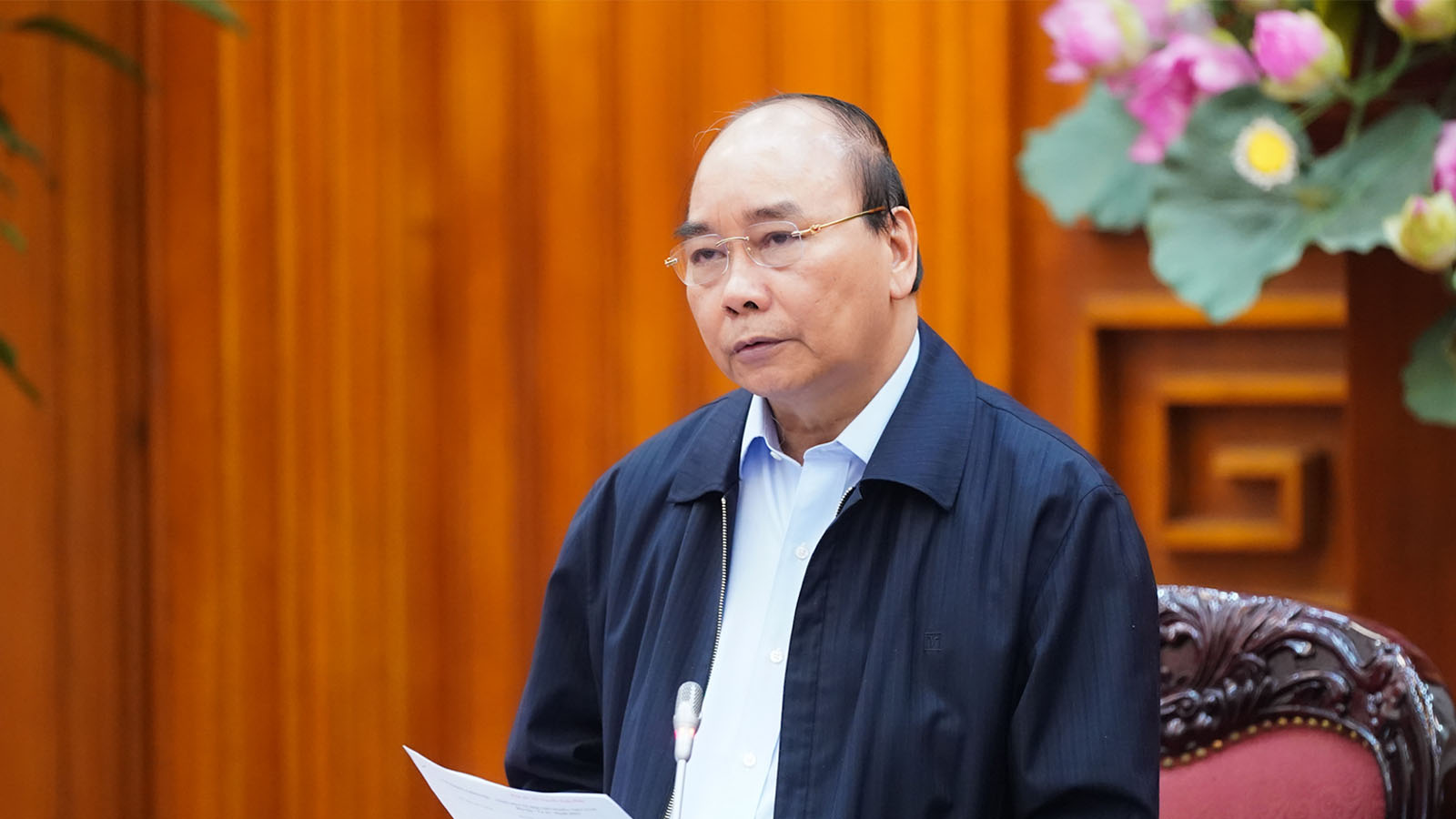 He urged all offices must adjust the working style to adapt to the rapid COVID-19 spread. To the public, this is the time not to commute for safety reason and to switch offline to online working and other non-face-to-face methods in order to prevent the epidemic.
The Government also requested authorities at all levels to shut services such as massage, club, tourist attractions, recreation, entertainment, cinema, beer and restaurants… in "at least 2 weeks".
The beauty salons and spas also shut temporarily nationwide.
All provinces cancelled all spiritual events and festivals and applied strict punishments for social gatherings of over 20 people.
In Ha Noi, HCMC, Hai Phong, Can Tho and Da Nang, PM highlighted the need to close all service providers, except for grocers, pharmacies, clinics with the spirit "ensure the basic needs for the general public".
For further explanation, Minister/Chairman of Government Office – Mai Tien Dung stated that for the sake of COVID-19 prevention, all services creating public gatherings but not providing basic necessities and utensils directly serving the daily life of the people must close.
Local markets or places that provide food for people have not been closed, but the government warns that people should not gather there. "The Government Office will issue further notice in details", said Mr. Mai Tien Dung.
At the meeting, PM reminded People Committee of Tay Ho District on March 24 for letting too many people go to the festival in the first date of lunar month.
Ministry of Health is assigned to give comprehensive instructions and not let hospitals turn to overcrowded places for easy infection; take measures to isolate and test doctors and healthcare workers at nCoV-care and treatment facilities.
 "Take better care and protect the healthcare workers to fight against the pandemic", said PM.
Ministry of Transport restricted flights from two big cities to another city. The people must stay at home and just travel if it's absolutely necessary. All provinces suspend or limit public transport.
The travel of the public among cities and regions with detected cases will be controlled as travelling from "affected cases", which is effective from 0h on March 28, "in one or a few weeks and will consider thoroughly later".
The related sectors and local authorities should tighten the land, air and sea borders. Ministry of Defense, Commander of Military Zone carry on quarantining; stop people of visiting and supplying food to concentrated isolation areas and accelerate supervision of private quarantine; expand quarantine facilities in Central Vietnam and the South West.
The functional departments strictly handle, including criminals, for those who violate, do not declare health records and do not quarantine in accordance with regulations.
All provinces and cities focus on investing in machines and equipment for extensive testing. For Ha Noi and Ho Chi Minh City, the Government required additional testing facilities, increased capacity to ensure screening of all suspected cases of nCoV infection.
The health sector immediately purchases essential equipment and coordinates with the industry and trade sector to have specific contracts for the production of medical masks as well as other standard masks for use in the country … The Government strictly prohibits speculation in hoarding necessities and medical supplies; strictly coping with speculation and smuggling of medical supplies.
The Ministry of Defense and the Ministry of Health need to build temporary hospitals if necessary.
Vietnam currently reported 148 people infected with nCoV; of which 17 recovered, 26 tested negative for the first time and 7 negative for the second time. The country has nearly 47,000 people are under health monitoring.
Should Vietnam temporarily close all activities when the number of infections remains low?
Prime Minister Nguyen Xuan Phuc raised this issue for discussion at the meeting this morning. He cites a recommendation to see the US epidemic situation to draw lessons for Vietnam. Accordingly, in early March, both Vietnam and the US had 100 cases, but after 3 weeks, the US had up to 55,000 positive cases; leading to Disaster Disclosure and lockdown of California (March 22). This is regarded as "too late, it should have closed on March 12 when the quantity of cases was less than 1,000".
How does Vietnam research this issue, when the number of infections was still low, not reaching 1,000? Shall Vietnam temporarily close all activities and travel of people?
"According to the forecast, Vietnam has 2 weeks to take action and the virus will spread quickly if we do not implement promptly and drastic prevention," the Prime Minister underlined.
According to vnexpress.net
Latest Posts