Starting from midnight September 25, 2020, Danang will turn to the new normal status as it has been succeeded in controlling the spread of COVID-19 in community, as stated in the Document 6346/UBND-SYT by the City's People Committee on September 24.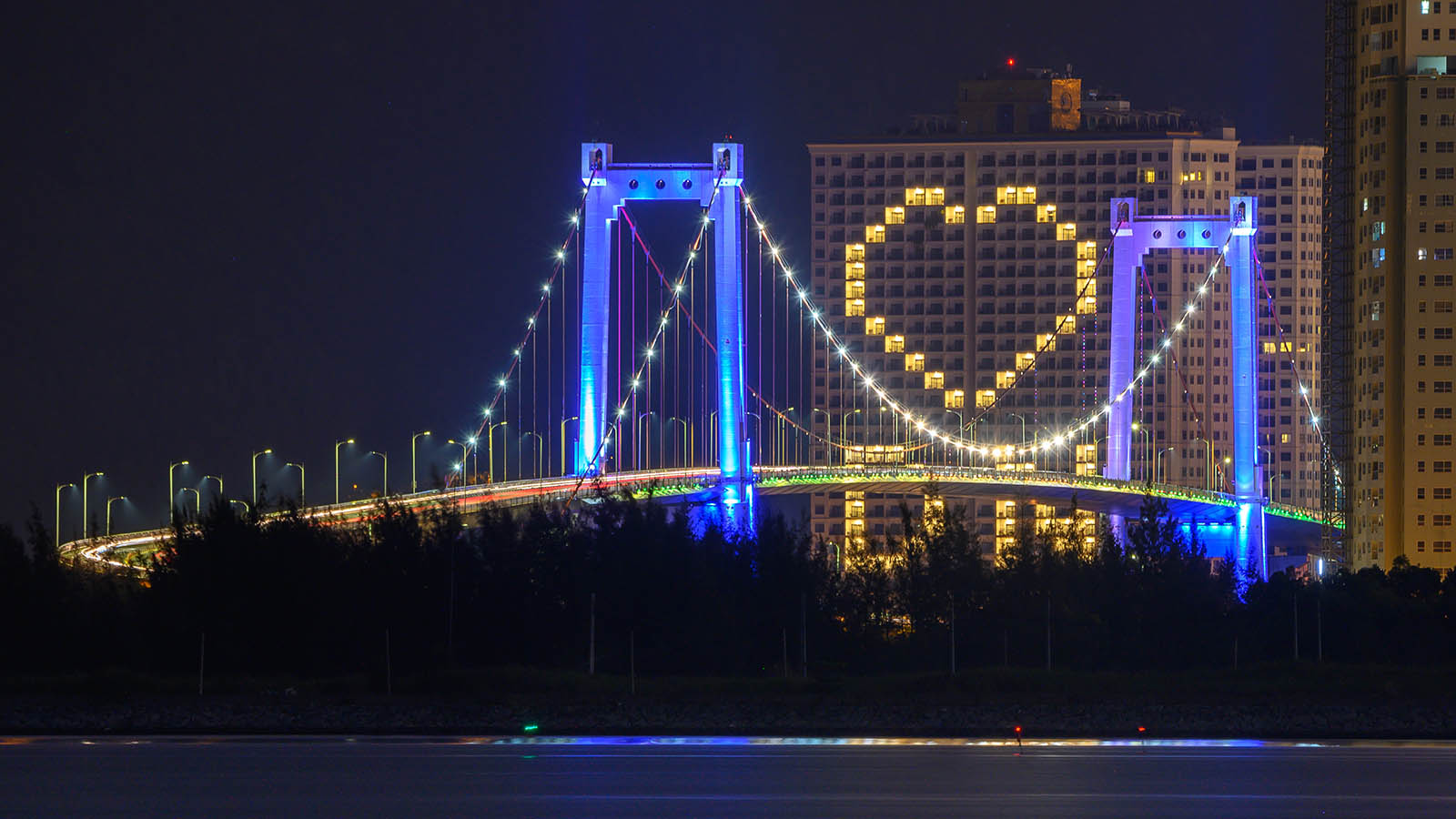 Accordingly, all activities previously suspended to fight against COVID-19 will resume yet commit to undertake the measures to prevent the outbreak as prescribed.
Meanwhile, the City's Committee requests to seriously carry out the 5K message by the Ministry of Heath, specifically "Face mask – Disinfection – Distance – No public gatherings – Health Declaration", in particular:
– Face mask: Regularly wear a face mask when leaving home, communicating and working at public places, offices, schools, hospitals, production units, business and service establishments, crowded places, on public transport …;
– Disinfection: Wash hands frequently with soap or hand sanitizer. Clean surfaces or objects that are frequently in contact (doorknobs, phones, tablets, tables, chairs …). Keep the house clean, tidy up and well ventilate. With hand sanitizer, users should reapply for 30 seconds until completely dry and do not rinse with water.
– Distance: Keep a safe distance when in contact with other people
– Not gather in public
– Health declaration: If using a smartphone, you can declare on the NCOVI app or install the Bluezone at https://www.bluezone.gov.vn to be alerted to the risk of COVID-19 infection. If there are signs of fever, cough, or shortness of breath, call the Ministry of Health's hotline at 190.09095 or your local health authority for advice, support, and medical assistance.
The City People's Committee assigned the Department of Information and Communication to preside over and coordinate with the City Radio and Television, Da Nang Newspapers, and the City's Electronic Information Portal to organize regular propaganda on measures to prevent and control COVID- 19 in the city according to the above spirit, ensuring both effective prevention against epidemics, promoting socio-economic development, social security and stability in the upcoming time.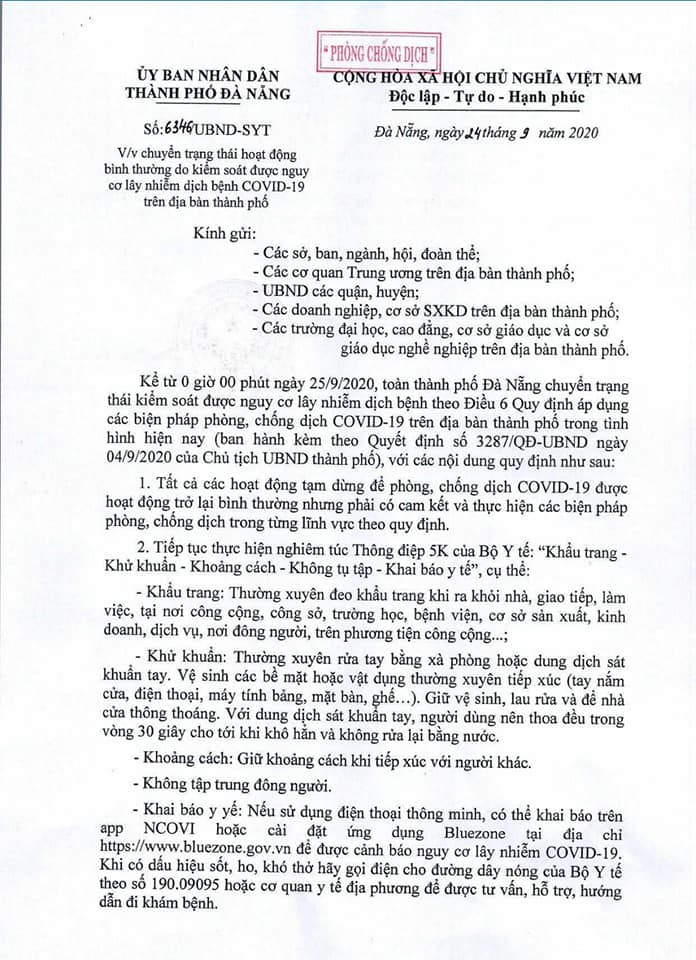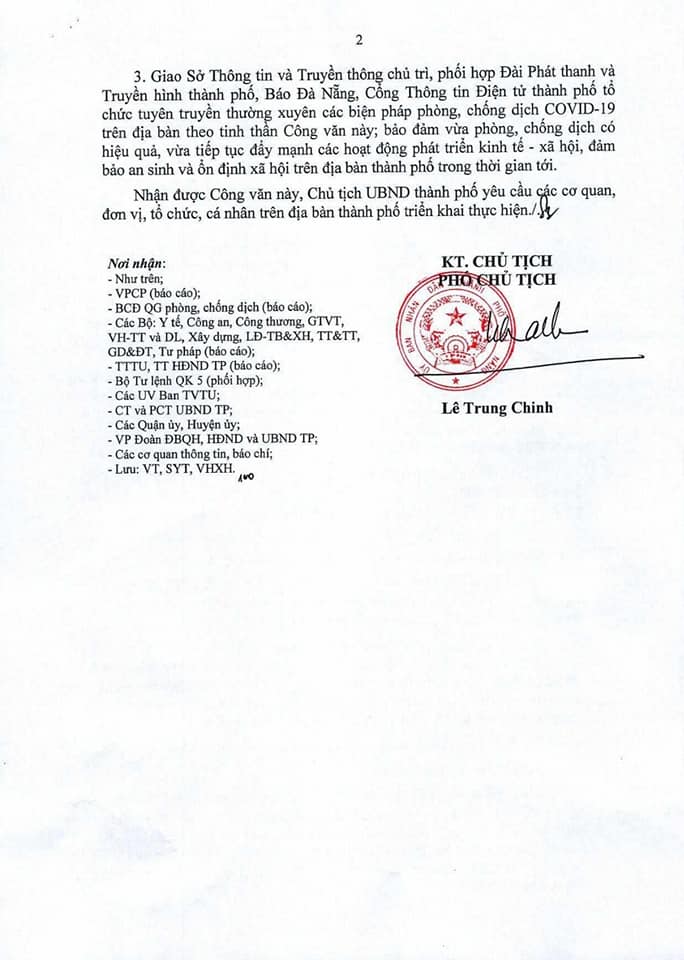 DANANG CENTER FOR TOURISM PROMOTION
Latest Posts