Classical guitar concert to welcome in the New Year

A classical guitar concert to welcome in New Year 2015 entitled "Da Nang Guitar Concert" will take place at 8.00 pm on 19 December at the Nguyen Hien Dinh Tuong Theatre, 155 Phan Chau Trinh Street.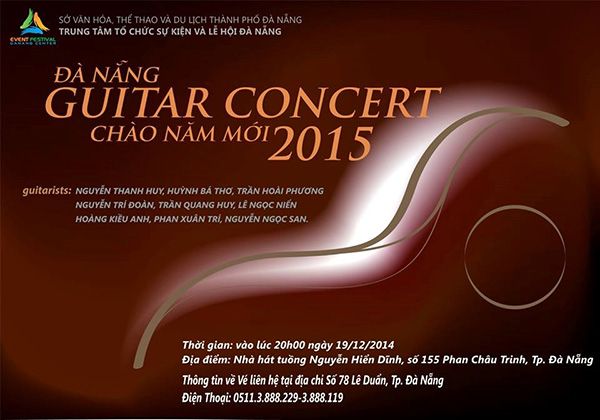 Co-organised by the city's Events and Festivals Organising Centre and the Ho Chi Minh City Conservatory of Music, the event will be held in the city for the fourth successive year.
The audience will be treated to an exciting musical feast with various fascinating duet, quartet and quintet performances by famous domestic classical guitarists who have won many awards in national and international contests. They are Nguyen Thanh Huy, Nguyen Ngoc San, Tran Nguyen Minh, Nguyen Tri Doan, Tran Hoai Phuong and Huynh Ba Tho. The event will also feature young guitarists Le Ngoc Nien and Hoang Kieu Anh.
baodanang.vn