The central city of Da Nang has opened APEC Sculpture Park – an extension of the 2017- built APEC Park – on the west bank of the Han River, as a new architecture check-in spot and public destination for the tourism hub.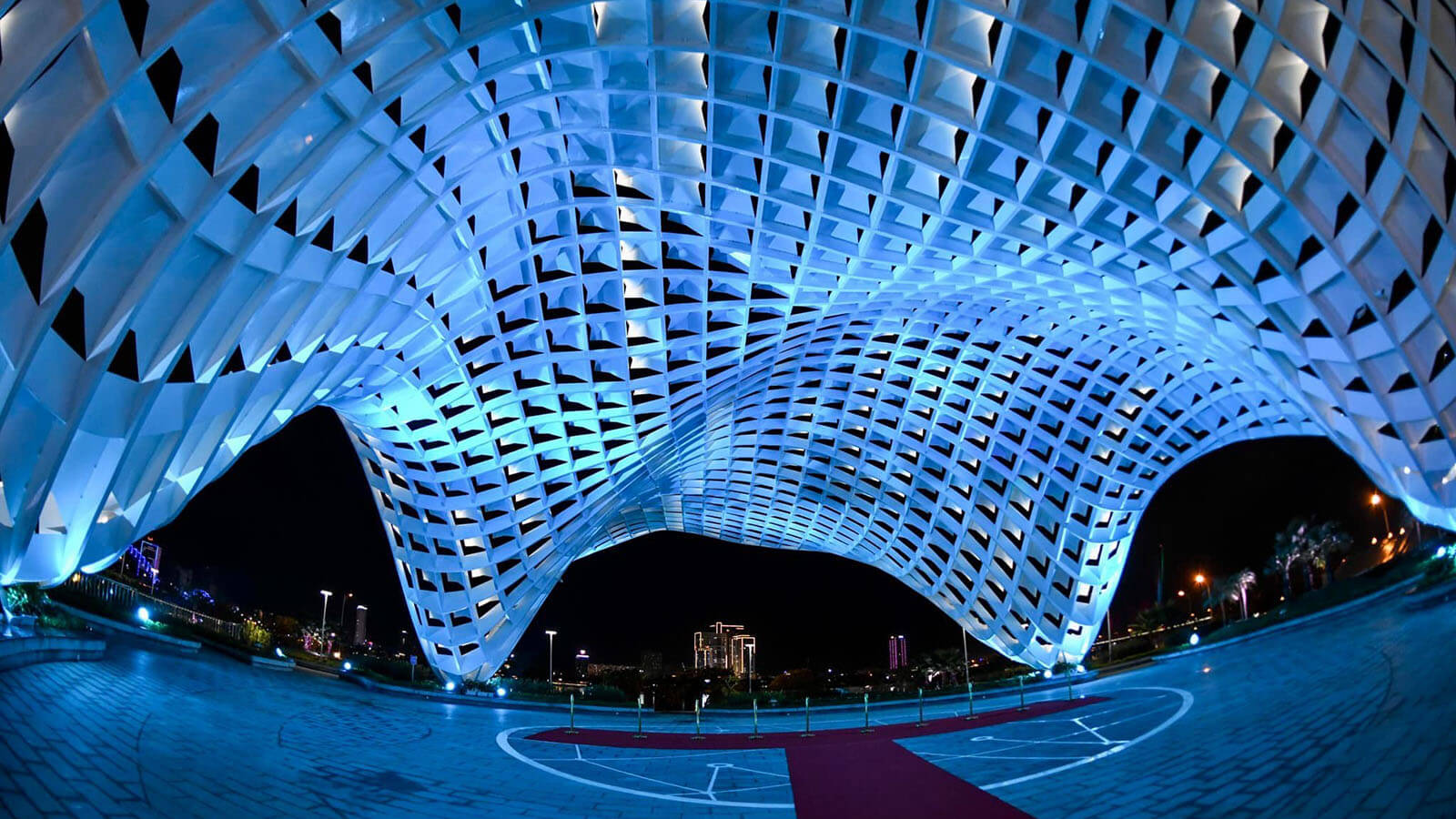 A street structure arch of the APEC Sculpture Park in Da Nang. The park, which is an extension of the 2017 sculpture garden, offers a free art design destination for tourists and local residents on the Han River.
The city said the park, which was built on 8,600sq.m with total investment of VND759 billion (US$33 million), features a large steel arch in the shape of a flying kite on an open site for tourists and local residents.
The park offers a ground floor and a space for souvenirs, a green area, arts decoration, free public exhibitions and a water fountain between Rong (Bridge) and the Cham Sculpture Museum.
It's an extension area of the APEC Park where Da Nang opened 3,000sq.m sculpture garden for the opening of the 2017 APEC Summit in the city – with a display of 18 sculptures from APEC member economies.
The city hopes the park will be an art performance and display rendezvous for visitors and residents at the weekend.
Da Nang designed a spot for street art performance on the Han River banks, Bach Dang pedestrian street and a night market between the Han Swing Bridge and the iconic Rong Bridges.
An art space was also set up on the east side of the Rong bridge in Tran Hung Dao Street as part of the city's regular street art programme at weekends.
The city has been growing trees in public parks and residential areas as part of rapid urbanisation, as Da Nang plans to become 'a green and smart city' by 2030.
Danang Fantasticity