Welcome Auntie Anne's, the famous American cake brand to Danang
Welcome Auntie Anne's, the famous American cake brand to Danang
What makes Auntie Anne's unique from other brands is the fact that each product handed customers are guaranteed to be fresh in at least 30 minutes. You will see how these famous American cakes are made at the store.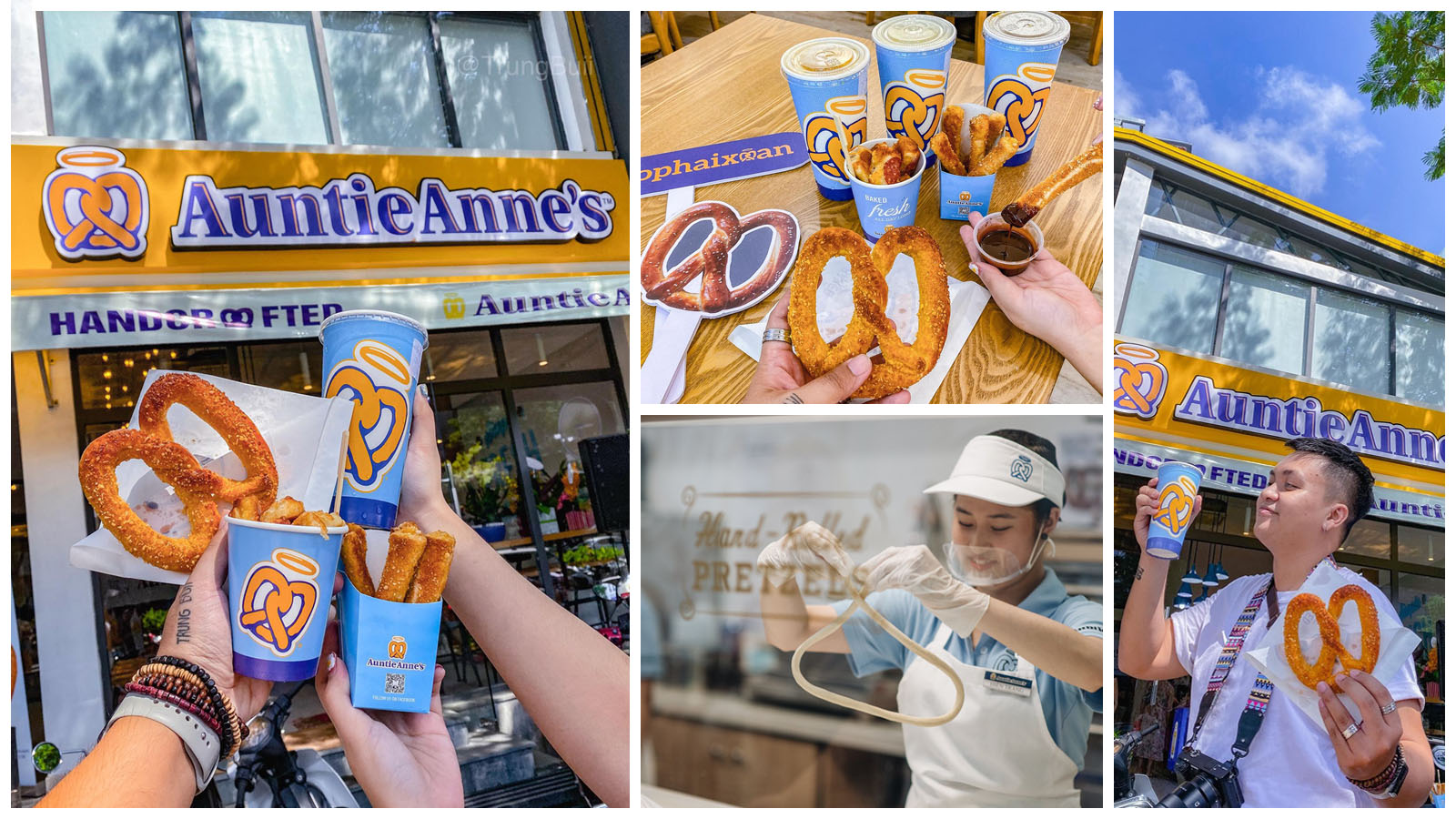 Auntie Anne's Vietnam
Address: 36-38 Nguyen Van Linh, Da Nang.
All cakes after baking will be covered with butter and there is no fried cake here. Also, the cake will be baked after receiving order so it's worth waiting for the best cake to be ready.
The price of Auntie Anne's cake is quite reasonable which is only around 25-39k only. There is also a combo including cake and drinks, from 50k-128k.
Almond Pretzel (30k) is a very large twisted cake, tasting so good and fragrant.
Pretzel Pepperoni (36k) is a salty cake with sausage, served with chilli sauce and also in a twisted shape. You can ask staff to cut in smaller pieces and put in cup for takeaway.
Almond Stix with cheese (36k) has stick shape and super delicous thanks to the cheese cream within and the aroma of almonds.
Then, don't forget to order one of four sauces with only 10k: Chocolate Sauce, Caramel Sauce, Cream Cheese Sauce and Coco Foam Sauce.
Regarding the juice of Auntie Anne's, the price is also affordable, from 35-51k. And all the juices here are made of fresh fruits, so they tasted so nice. Toppings like passion fruit and white pearls here are also nice.
Welcome Auntie Anne's, the famous American cake brand to Danang – Specials thanks to: Food Blogger Trung Buii
Latest Posts