View spectacular fireworks, enjoy premium French cuisine
View spectacular fireworks, enjoy premium French cuisine
Located on the 29th floor of Danang Golden Bay, F29 Sky Bar is a newcomer in the food map of Danang culinary culture. It boasts spectacular viewpoint and the most luxurios décor in Danang.
With the panorama view of Han river, F29 Sky Bar restaurant is an ideal venue to observe the magical fireworks shows.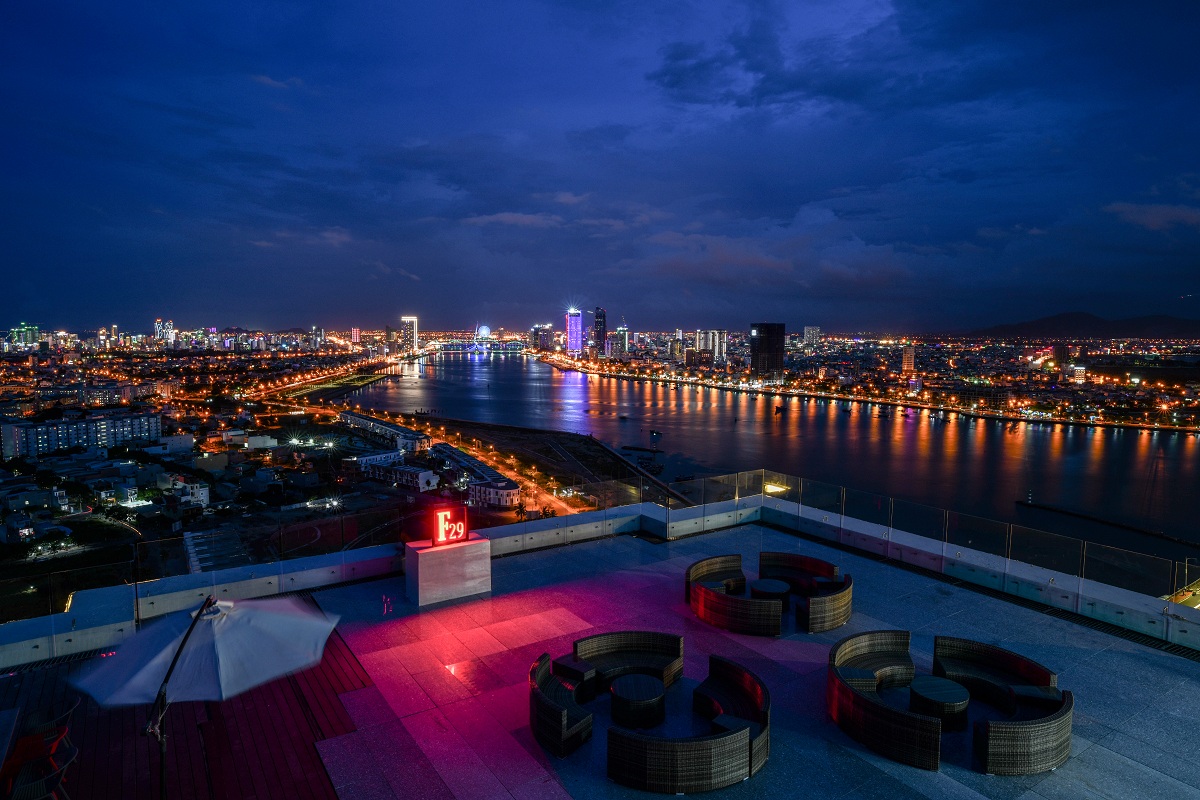 Watch the fireworks at the best viewpoint at F29 Sky Bar Restaurant
At F29 Sky Bar restautant, enjoying the most spectacular view and tasting specifically-designed menu will create the unforgettable memory. The menu prepared by the top-notch chefs from France will statisfy all diners by its brilliant flavours, beautiful décor and delicate customer service.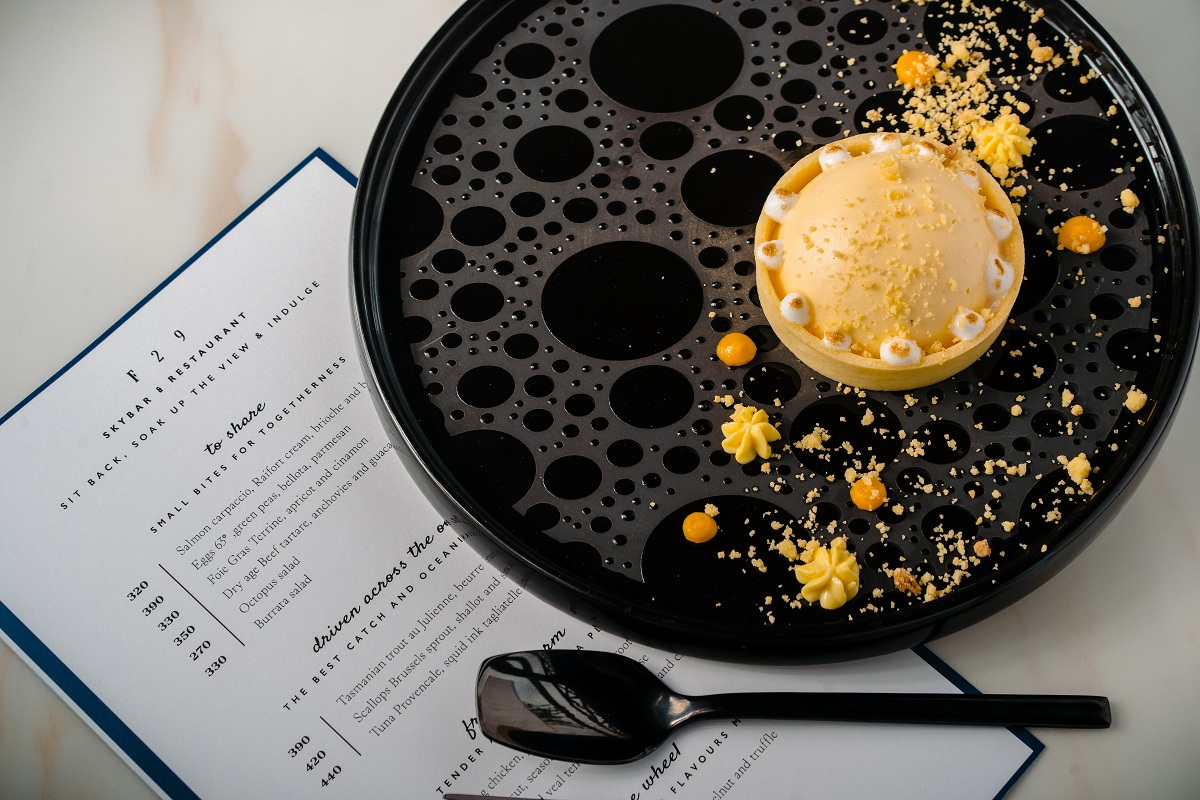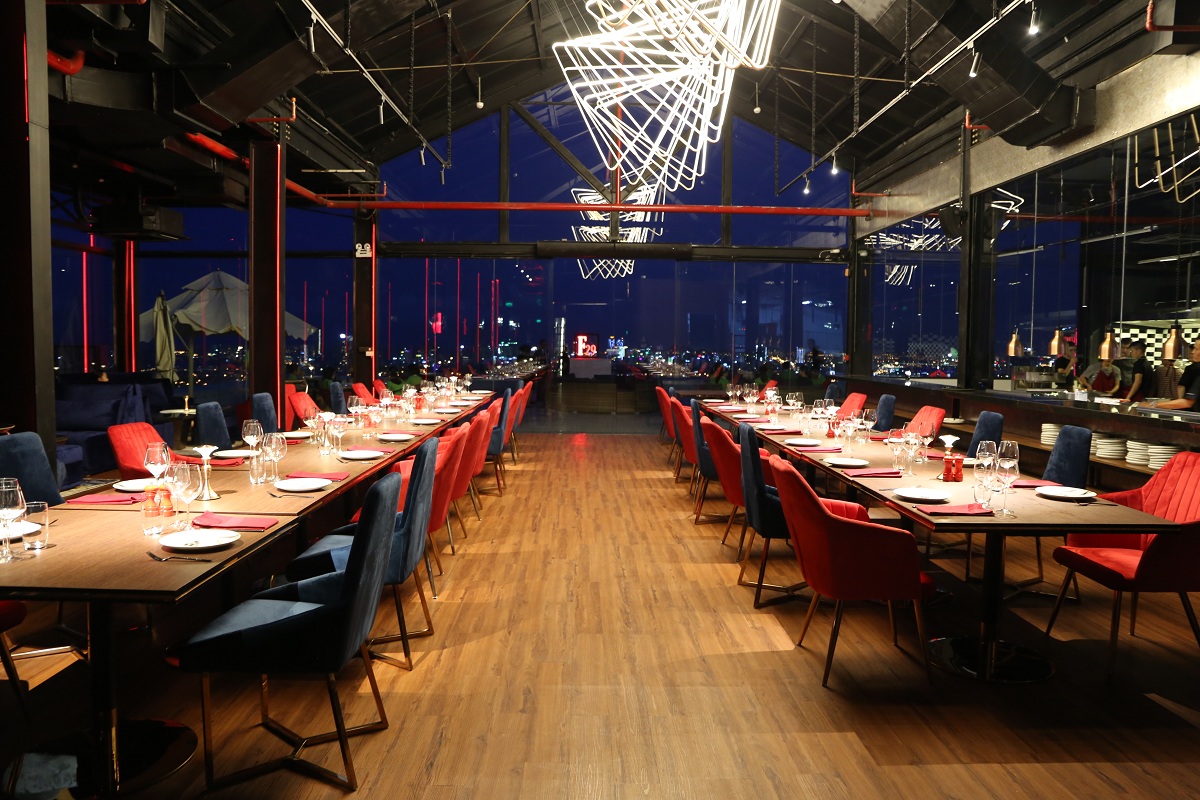 The delicacy of restaurant décor offers diners the luxurious and cozy area as well as the corners for the privacy.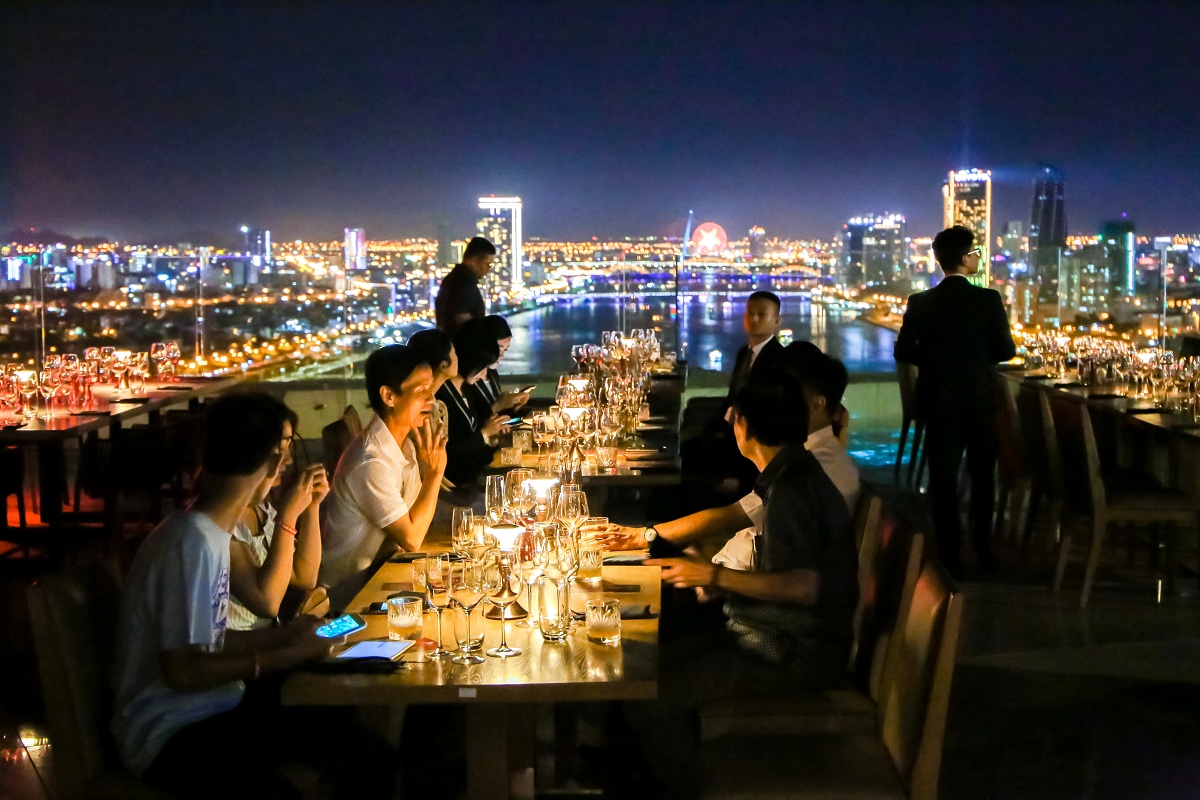 Even you are solo diners, in couple or in a group of friends, you always get the best customer service by F29 Sky Bar restaurant. You can come here as a wild and cool tourist or an elegant businessman, that is what's special about F29 Sky Bar Restaurant.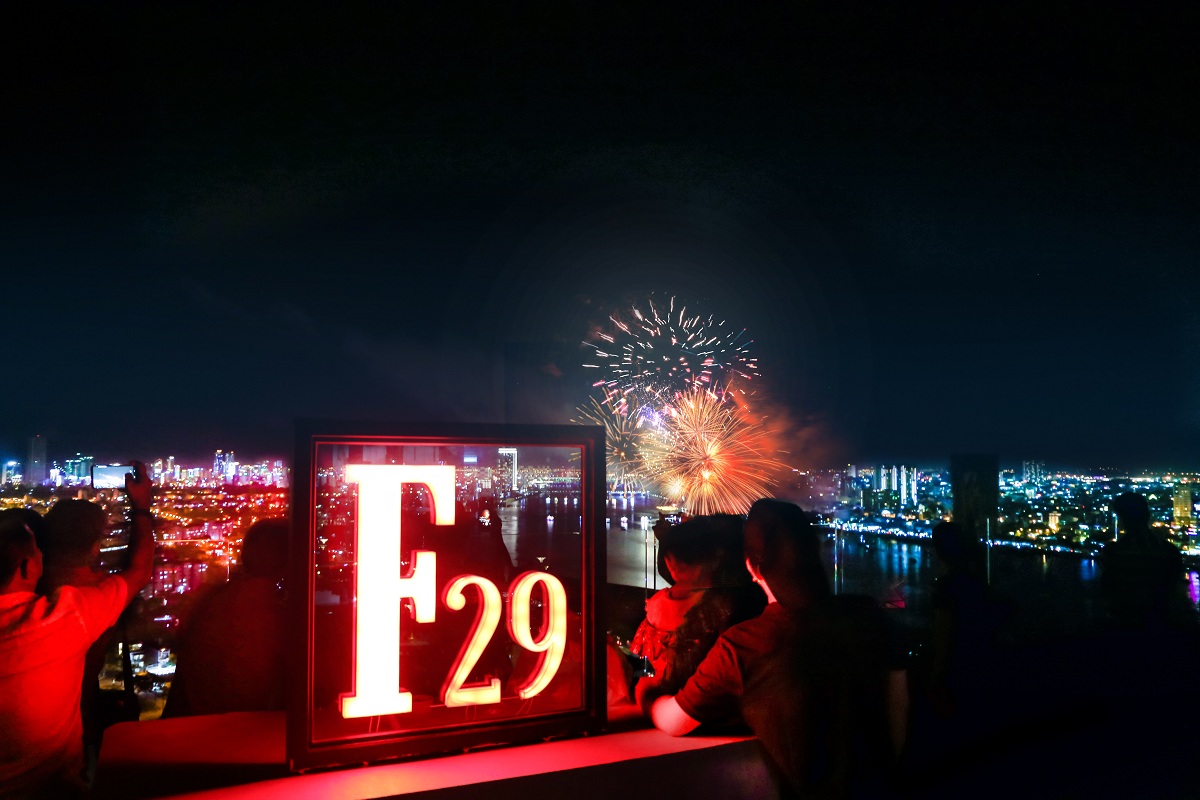 Let's raise the fragant wine, mingle in the amazing music and have a look at the goregous fireworks. That is an amazing experience only at F29 Sky Bar Restaurant.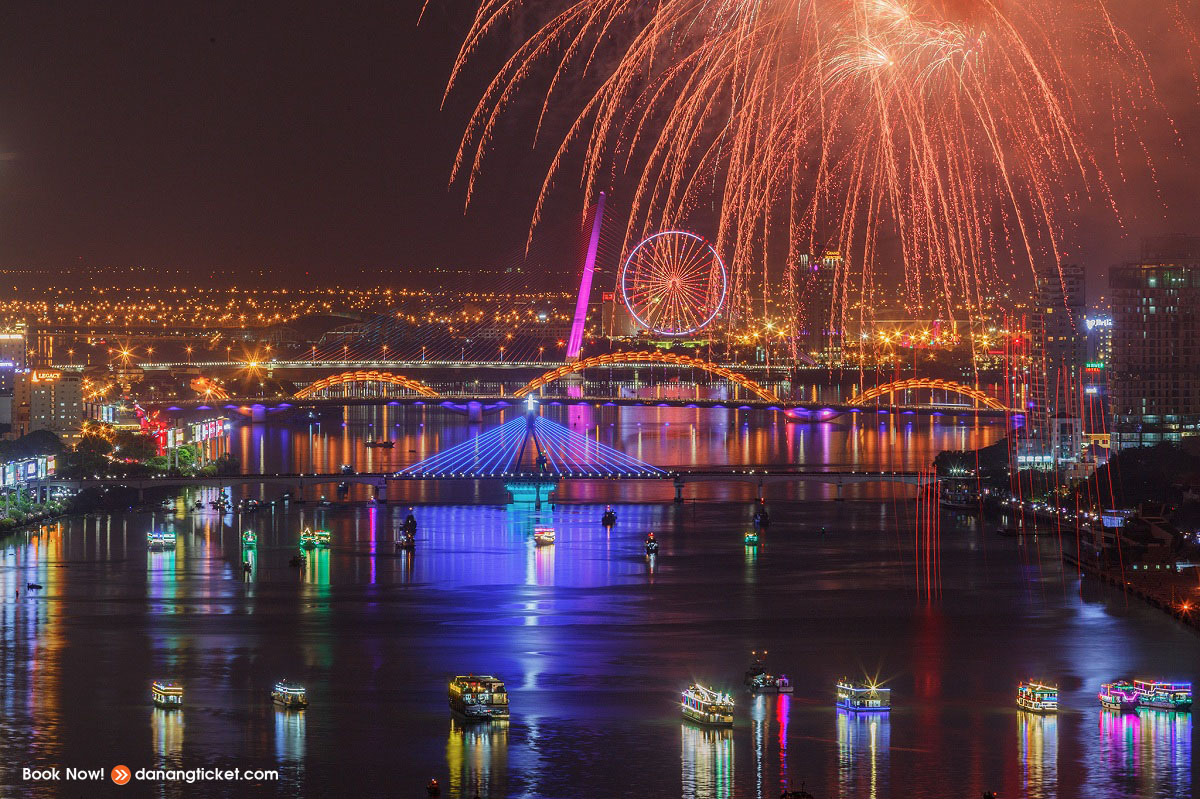 Contact:
F29 Sky Bar Restaurant – 29th floor Danang Golden Bay Hotel
Add: 01 Le Van Duyet, Son Tra, Danang
Mob: 0236. 3878.999
Lương Vy – View spectacular fireworks, enjoy premium French cuisine
Latest Posts