You and your family are planning for your summer trip to Da Nang but you wonder how to plan a perfect trip in 4 days 3 nights. In this article, Halo would summarize the review by the group members after their journeys to Da Nang. 
A few notices for travel plan of independent travelers
It is time-consuming to research and arrange accommodation as well as eateries during the trip. Below are some tips for Da Nang itineraries to which independent tourists can refer:
+ There is no need to stop over too many attractions in one trip: As you might know, Da Nang boasts a wide range of famous attractions with charming sceneries. It's understandable that you want to visit as many places as possible but it is nerve-cracking to include them all in your tight schedule. Hence, it is a great idea to prioritize the places and the less important ones can be on the waiting list which you could drop by if you still have some spare time.
+ How to transport: Once you want to stroll around Da Nang, you had better seek air tickets around 1 month in advance. Usually low cost carriers like Jetstar and Vietjet Air always offer good prices. It is ideal to get the return tickets worth 1 million or above. Well preparation will pay off. A team of four is also recommended as that could save a bit of cost and also the more, the merrier.
+ A few addresses for affordable motorbike rental: Duong Khue motorbike rental company – 0905.30.40.50, Le Truong motorbike company – 0981,331,331. Anh Tuan Motorbike Company -0905.70.80.90, Dang Khoa Company – 0981.227.227, Good car service in Da Nang – 0988,000.835 -0988,000.875 … These bike rental services are mostly delivered the vehicles to the airport or Hotel free of charge so that is very convenient!
Where to stay in Da Nang?
Halo Travel Community would like to share the most popular choice of accommodation by tourists, namely Le House Boutique Hotel, The Herriott Hotel & Suite, Danang Capsule Hotel, Red Hotel & Apartment, Robin Hotel Danang, The Vietnam Hostel…
Review of independent itinerary in 4 days 3 nights in Da Nang
Day 1: Ha Noi – Da Nang
In the morning: arriving Da Nang from Ha Noi, check in and leave your luggages at the property. After that, you could visit Son Tra Peninsula, enjoy a view over Tien Sa Port, drop by Linh Ung Pagoda – the biggest temple in Da Nang in which you could adore the panorama view of the city, the forest and Son Tra Peninsula. It's lunch time later on.
In the afternoon: Let's visit My Khe beach, one of the most beautiful beaches on Earth by Forbes.
In the evening: discover Da Nang by night, viewing the iconic bridges of Da Nang development, to name a few Dragon Bridge, Tran Thi Ly Bridge, food courts or visit Café – Bar – Disco… before getting back the hotel.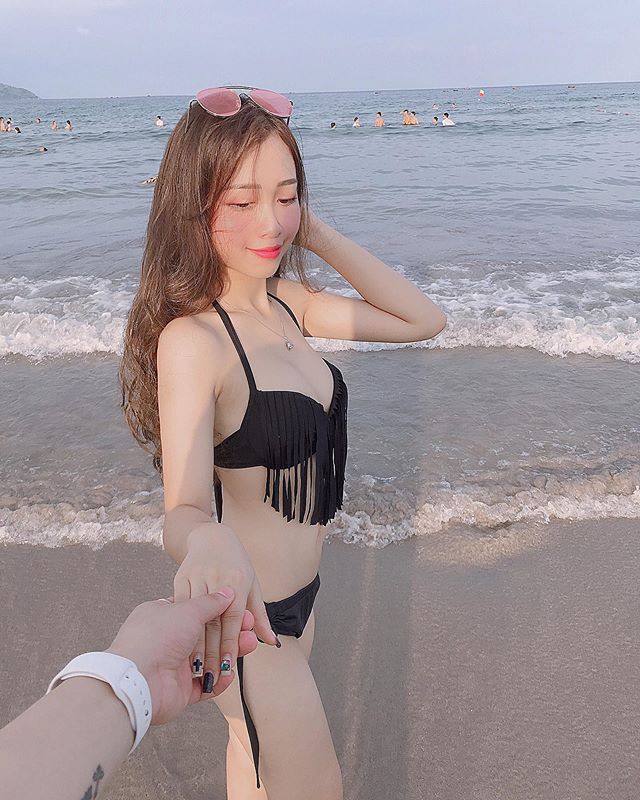 Day 2: Day trip to Ba Na Hills
In the morning: after breakfast, how about starting your day on Ba Na Hills? Be assured you would not miss the renowned places such as Linh Ung Pagoda, Debay Wine Cellar, Le Jardin D'Amour garden as well as spiritual areas (i.e. Linh Tu Temple, Bell Tower, Linh Phong Tu Tower…)
Subsequently, you could have fun at Fantasy Theme Park in which your group could try numerous exciting games such as: Fire Racing Track, Love Wheel, Skiver Pilot, Ghost House and the exhibition area of ​​over 40 wax statues.
In the afternoon: Say farewell to Ba Na, you then could spend your time relaxing on My Khe beach.
In the evening: after dinner, either enjoying the night view or you could drop by Sky 36 for the best view of the whole Da Nang from above or just relax with live music.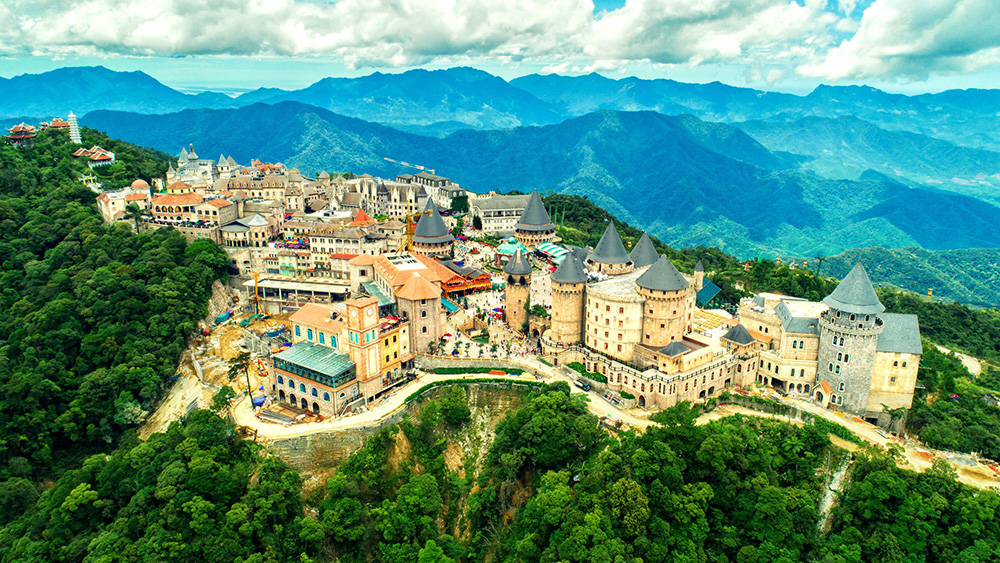 Day 3: City Tour in Da Nang
In the morning: Watching sunrise on My Khe beach would be your unforgettable experience in Da Nang. You could go swimming in the turquoise sea water or just lie on the white sandy beach also.
Afterwards, it's time to check out and have lunch.
In the afternoon: Get to Marble Mountains, admiring the beauty of 5 mountains: Metal, Wood, Water, Fire and Earth and specifically, don't miss the Non Nuoc Stone Carving Village.
Following the plan, you could climb up Water Mountain. Then, you could visit each architecture from Ha Thai, Trung Thai to Thuong Thai, Linh Ung Pagoda, Tang Chon Cave, Van Thong Cave and Tam Thai Pagoda…and walking down the mountain on foot.
In the evening: Why don't you spend a day in Hoi An? Together with having dinner and enjoying the local dished here, don't forget to explore the colorful lanterns street and but some souvenirs at the night market.
Aftert a long day, you deserve a rest at the hotel.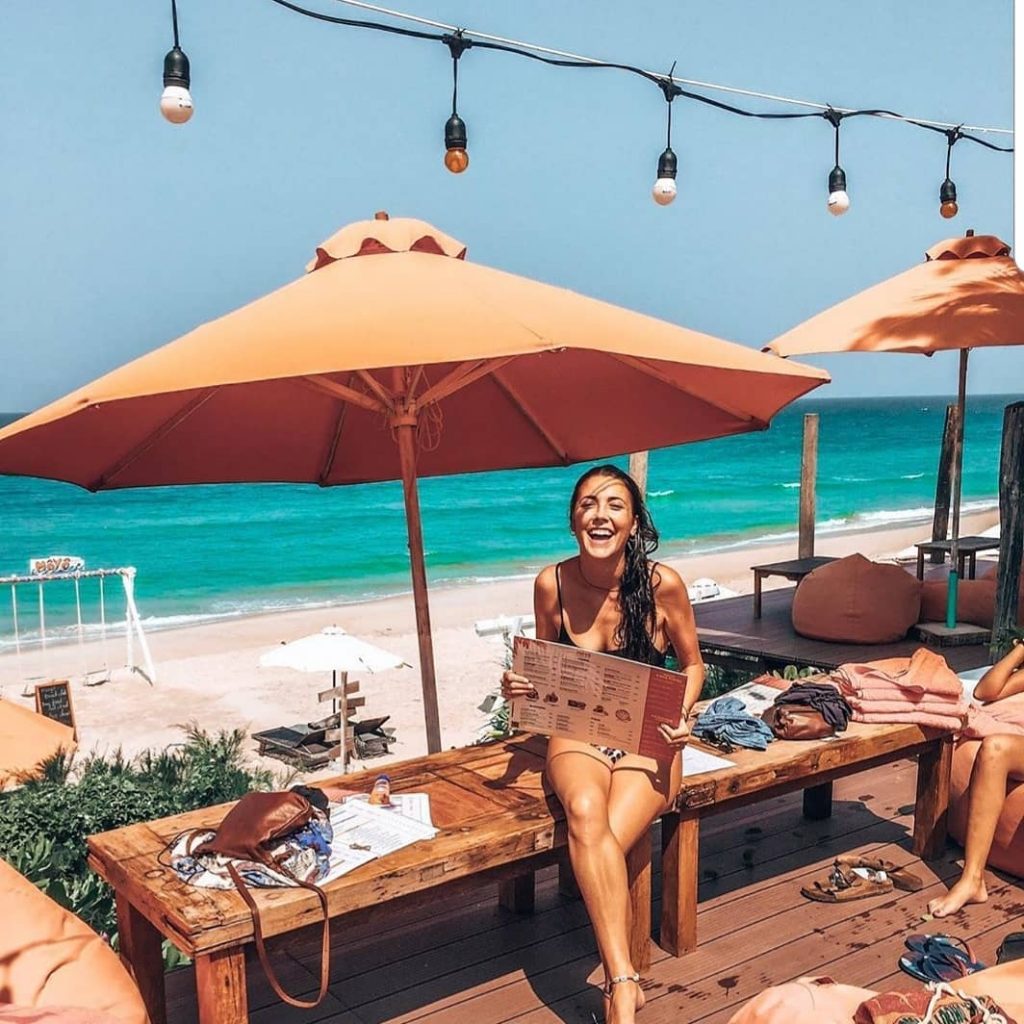 Day 4: Hoi An – Da Nang – Ha Noi
In the morning: after breakfast, you can wander around the well-known spots of Hoi An Ancient Town such as Japanese bridge, Phuoc Kien Ancient House, Tan Ky Old House…or experience handicrafts villages and Bay Mau Coconut Forest which is 3 km away to the East of Hoi An.
At lunch time: Check out, have lunch and return Da Nang. You can purchase some specialities at Han Market and heading to airport for flight to Ha Noi, ending the trip.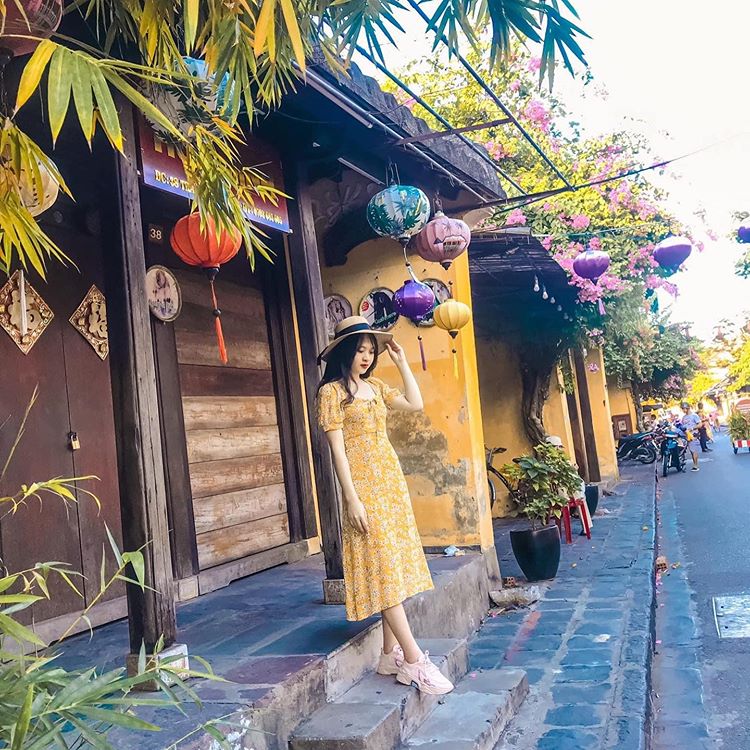 A perfect trip is the one you draft the schedule in details. Above is the suggestion for your 4 days 3 nights in Da Nang. Let's follow Halo travel forum to find out the new and amazing destinations as well as getting travel updates.
For further information:
Halo Travel is an active travel community with over 3.5 million fans and carries a mission to offer travel information, cuisine and people of Vietnam in the fastest and most detailed way for your trip planning. With more than 3 years of continuously building and improving service quality, Halo promises to provide the valuable, useful and practical information for the followers.
Let's Halo take you around Vietnam.
— Luong Vy – Danang Fantasticity —
Latest Posts