THE VIETNAM HOSTEL
Address: 22-24-26 Hung Vuong Street, Danang City, Vietnam
Tel: +84 236 7109 228
Email: happy@vietnamhostel.com | Website: https://www.vietnamhostel.com/
Designed with simple and friendly – environmental style, The Vietnam Hostel is the fresh wind for tourists to Danang as it's the combination between green architectures and cool culture.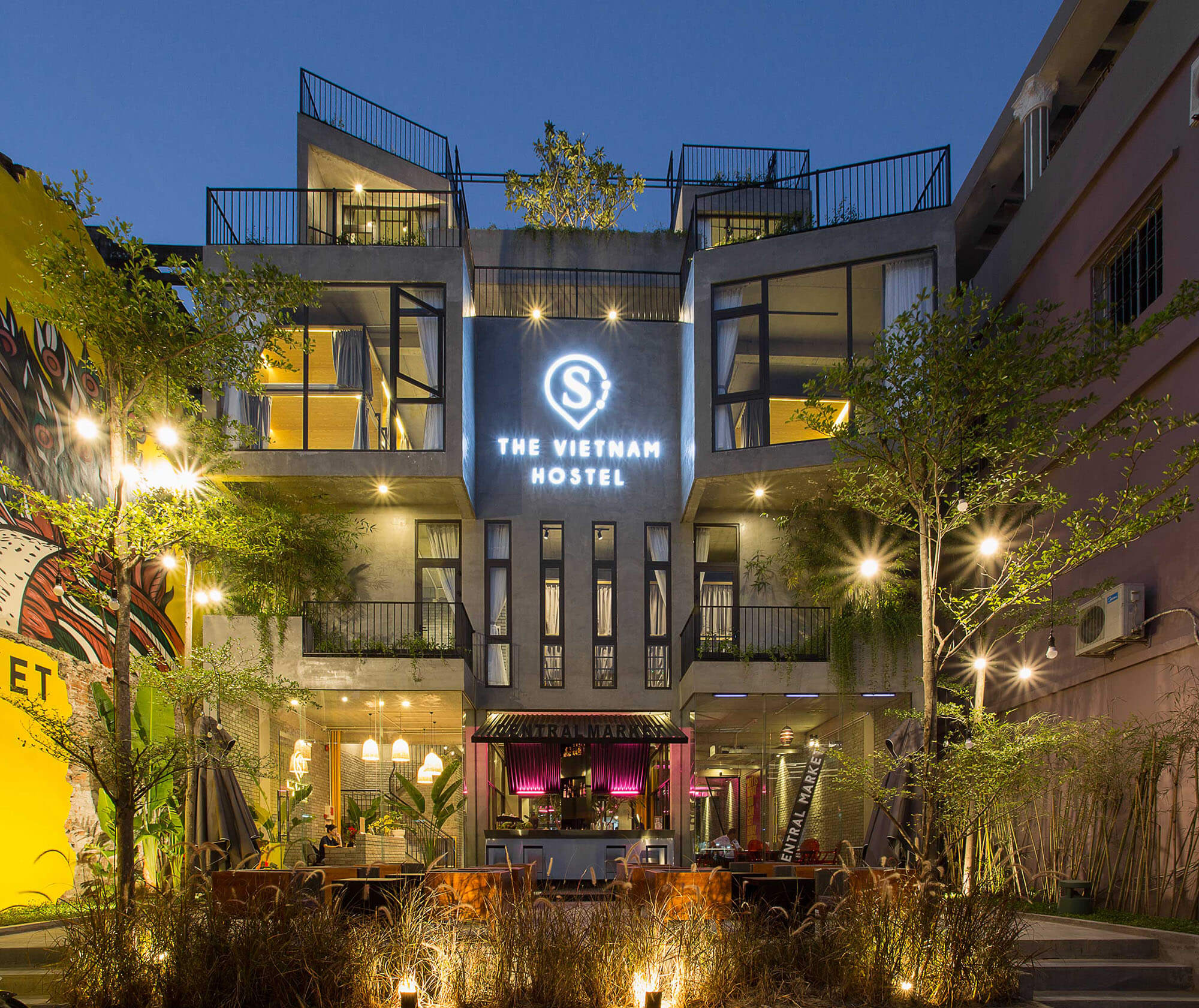 In the fast tourism development of Vietnam tourism in general as well as increasing number of domestic and international tourists, Danang is shining star on the nationwide tourism map. Not only boasting 60-km-long beautiful sandy beach, Danang is also home of goregous Han River, Son Tra Pennisula and close to UNESCO World Heritages such as Hoian  Old Town and My Son Holyland.
The Vietnam Hostel is located right at city center, opposite Han Market with the total area of 1200m2. From here, it takes only 10m by taxi (around 80.000 VND) to the airport and only 30 seconds to walk to Han River. Different from other hostels and common hotels, The Viet Nam Hostel is not just a rest place but also a cool attraction to discover Vietnam traditional and comtemporary culture.
With good service and 3-star hotel, The Viet Nam Hostel targets backpackers, couples and also families.
ROOMS:
In the hustle and bustle of Danang city, The Vietnam Hostel stands out with green space and minimal design.
To reduce the unfriendy-environement materials (like paint and plaster …), the design of The Viet Nam Hostel is made of unburnt bricks and no internal walls to limit the use of cement. Trees and light are used a lot to sooth the rough materials and create more familiar and peaceful ambience. This rough constructing style has brought a genuine, tender and emotional voice to this place.
With the unique design and great service experience, The Viet Nam Hostel has brought a truly relaxing space, a new and convenient stay for guests visiting Da Nang.
DELUXE DOUBLE ROOMS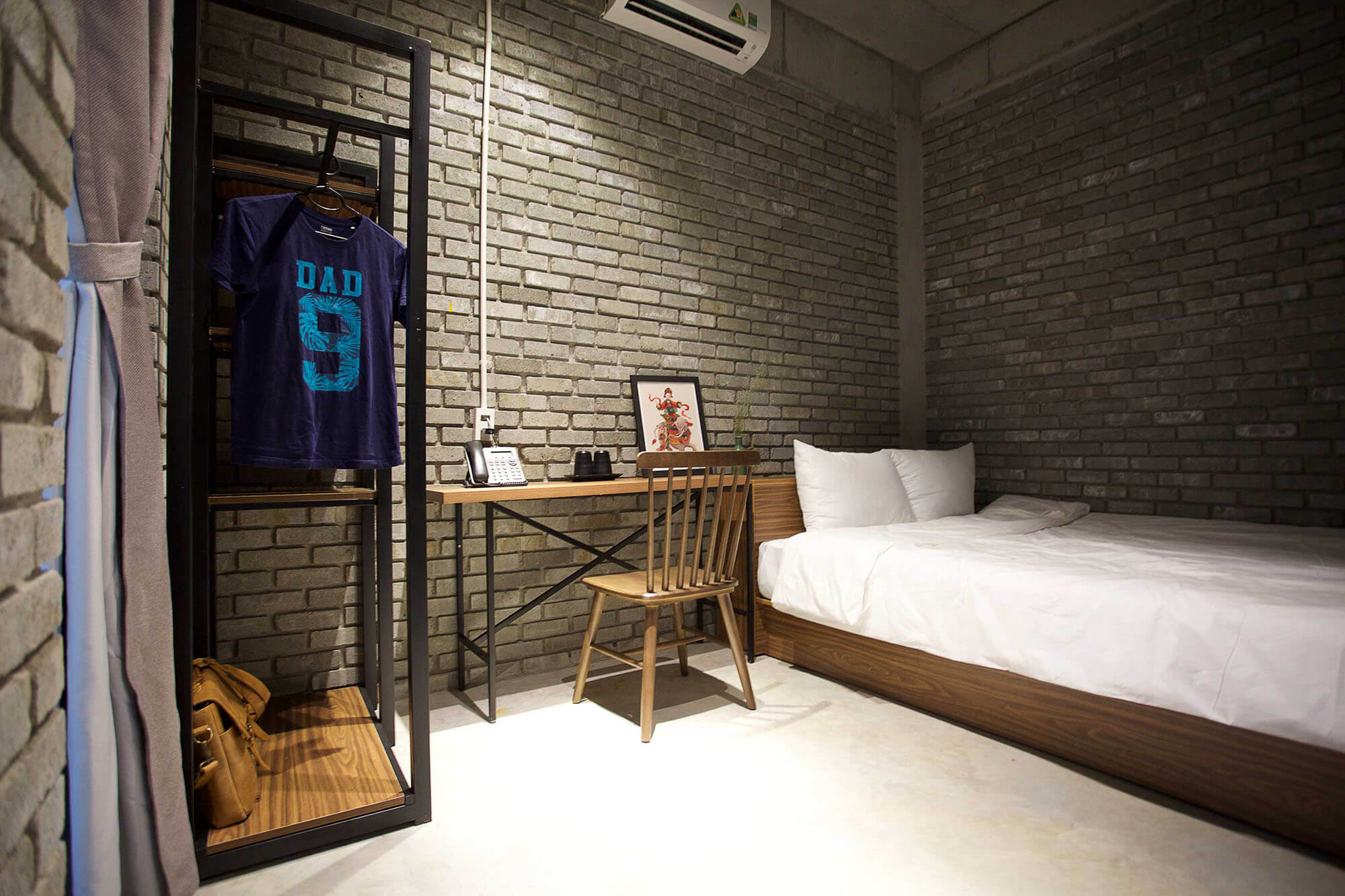 Located on the 4th floor, Deluxe Double rooms focus on the neutral shades such as wood, bass brick or rough cement wall surface. Together with this style, the ultimate use of sunlight has formed a elaborate but extremely close and clean space.
To assure the best sleep for travelers, The Viet Nam Hostel uses a comfortable Queen bed for two people. Minimalist interior creates an open space. Each rooms is equipped with shower gel, shampoo, comb, brush, towel; sandals; hairdryer; phone to reception with air conditioning, hot shower and free wifi.
Quantity: 03 rooms
Area: 18 m2
SUPERIOR SINGLE ROOMS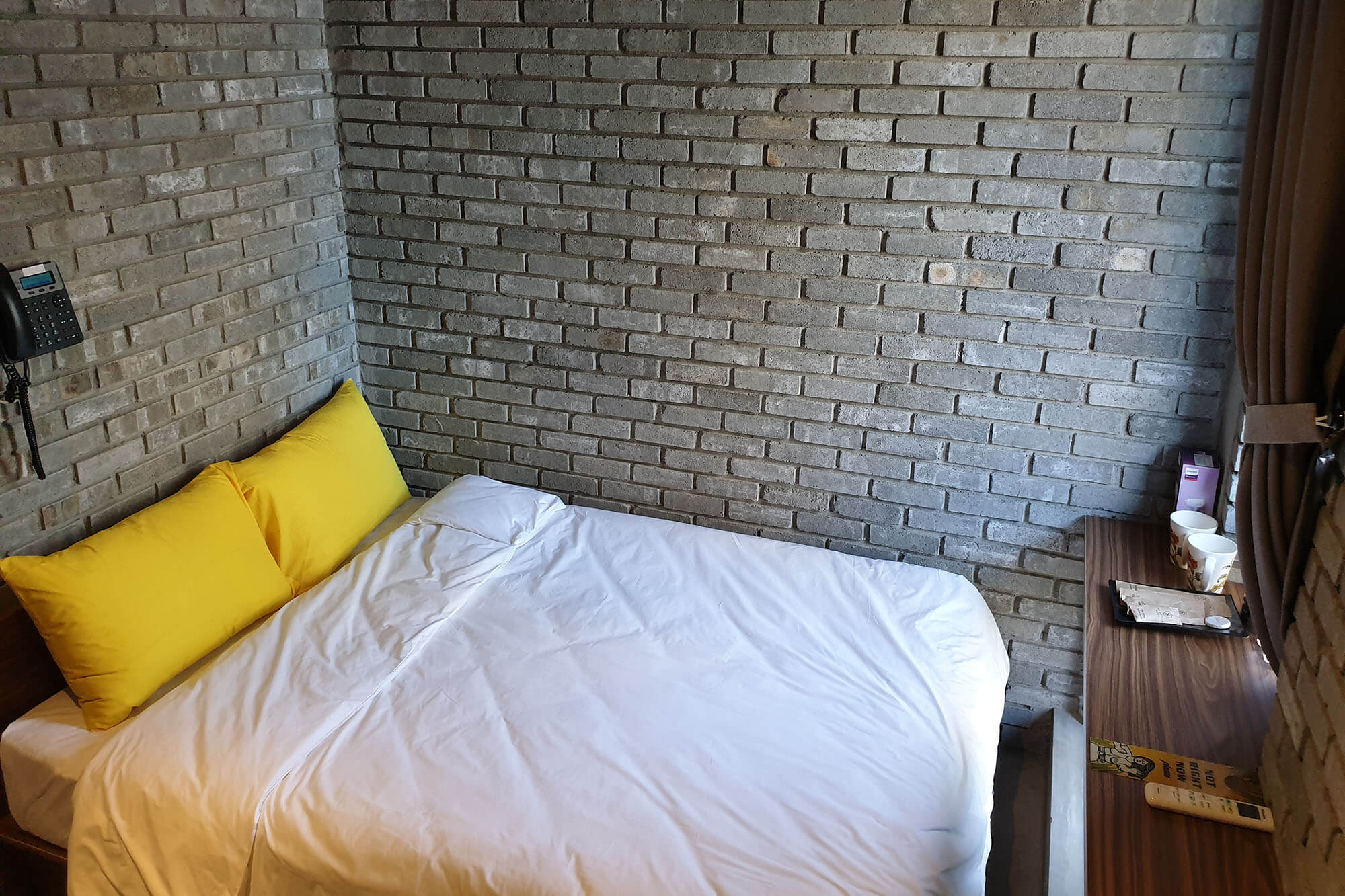 To give more options for travelers who prefer privacy, the Superior Single rooms possess minimalist style, affordable prices but still making tourists feel close. From the windows, guests can get direct sunlight and the view of the vibrant streets. There offers all amenities to you're your requirement and guarantee the most perfect service.
Quantity: 03 rooms
Area: 14 m2
DORMITORIES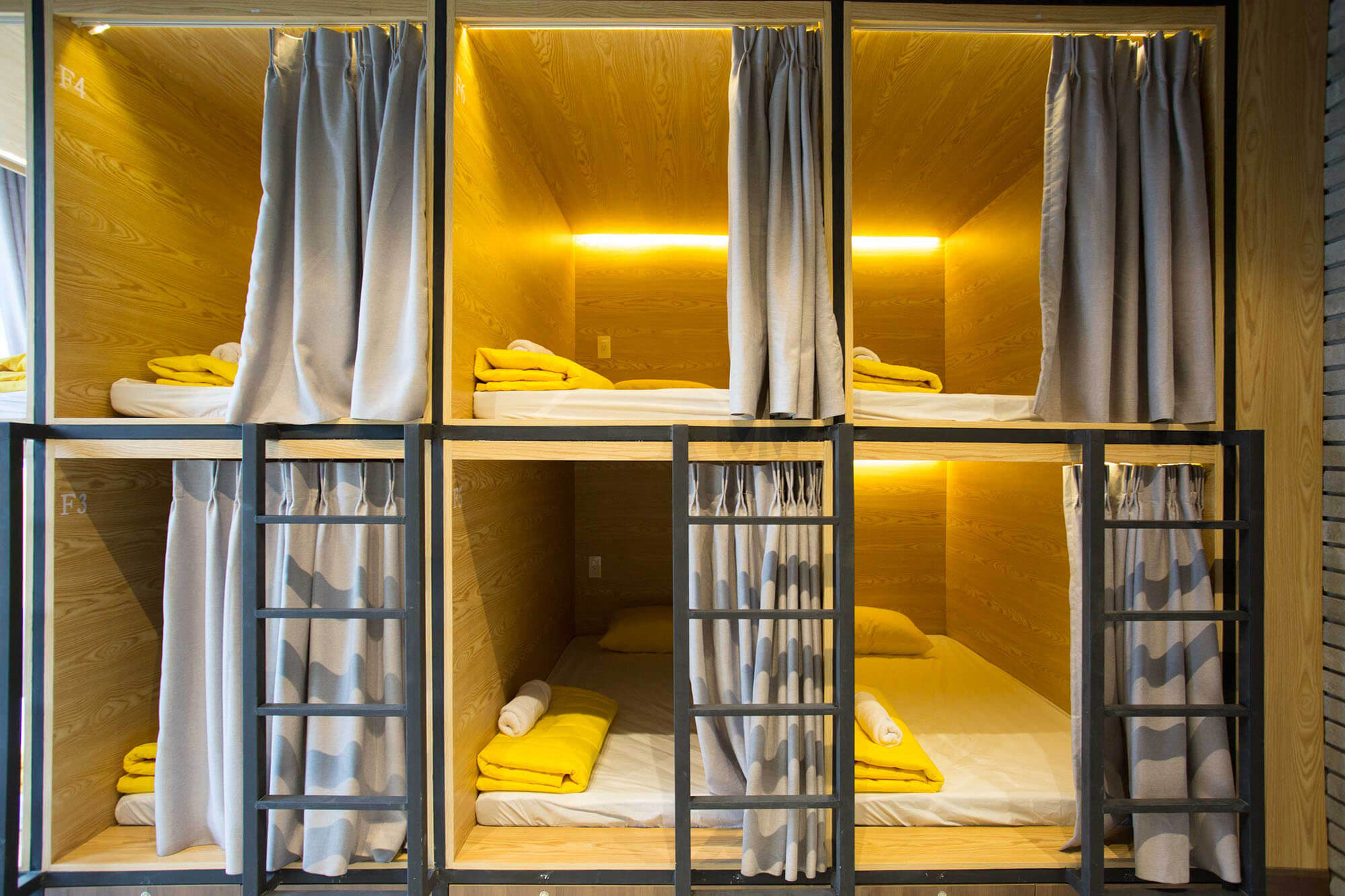 Located on the second and third floor of the hostel, the Dormitories area consists of rooms with bunk beds connected seamlessly but still guaranteed privacy thanks to the conventional partition of wooden walls and curtains.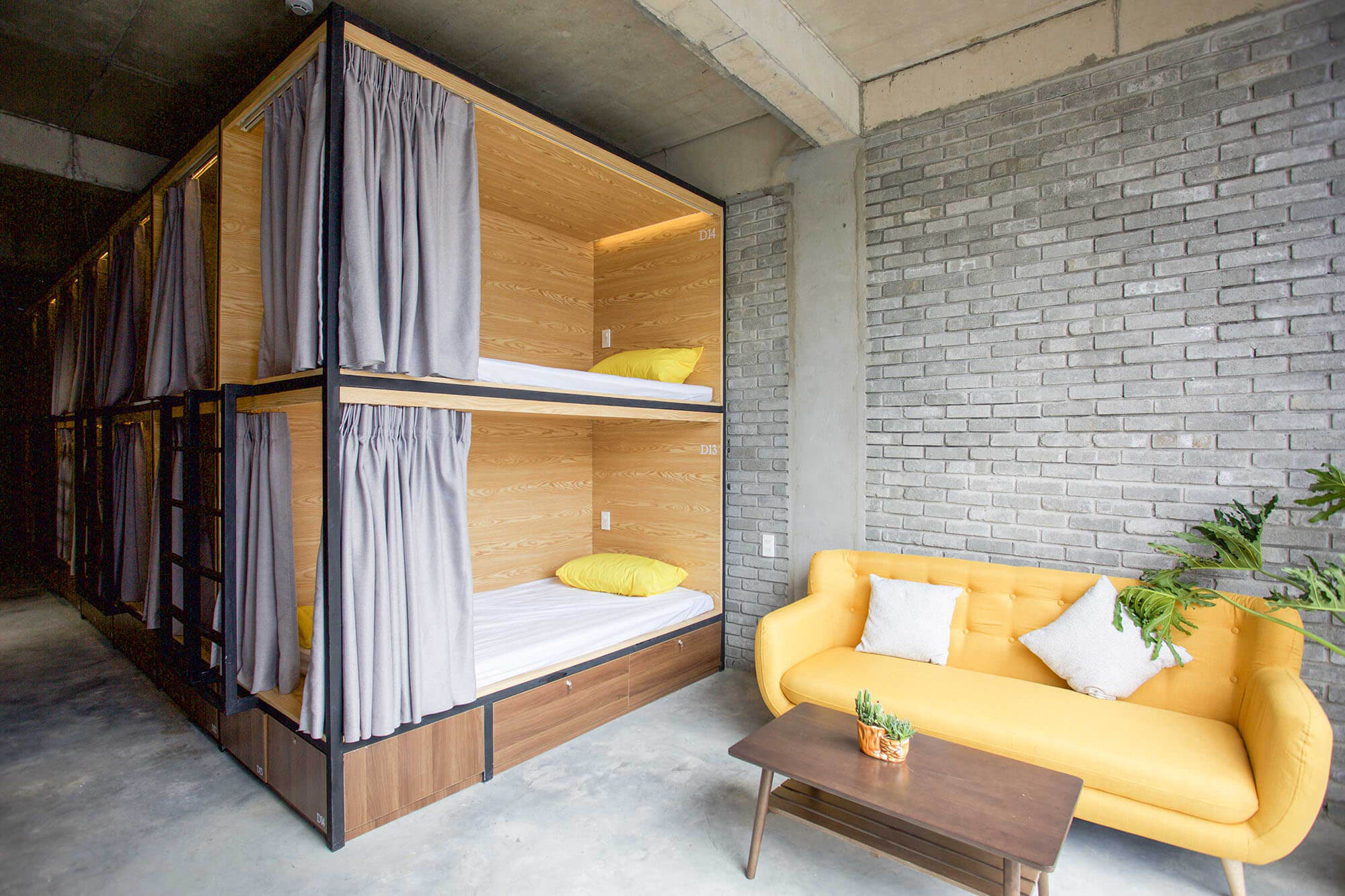 Making the most of the natural light source, The Viet Nam Hostel designs the skylight area between rooms with greenery to create a spacious and airy atmosphere. The rustic square space of cement is balanced with the warm and rustic wood.
This area is also commual space where people could connect, work, relax and smoke without disturbing others. In particular, the elevator is designed with glasses to bring a spacious and airy feeling.
Number of rooms: 07 rooms

Number of beds: 80 beds

Area: 40 m2
APARTMENTS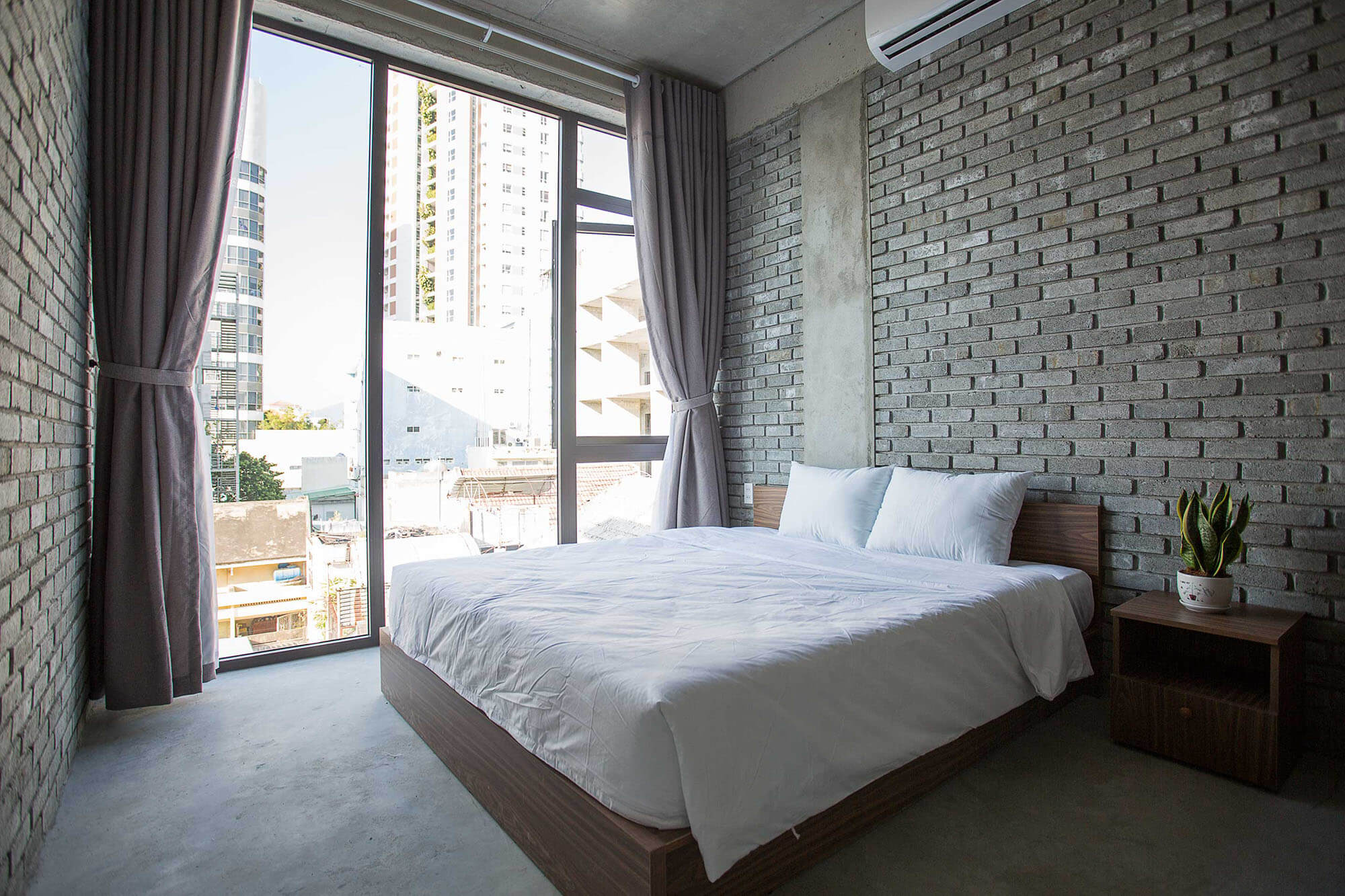 With 2 apartments on the 4th floor, The Viet Nam Hostel offers the best choice for families or groups prefering private space. Each apartment includes 2 bedrooms. Each room is equipped with a comfortable King Bed type. Both apartments are designed with a blend of minimalist and modern style in harmony with the accents of Vietnamese culture.
02-bedroom apartment: 02 units
Area: 60 – 70 m2
02 bedrooms each (Bed type: King Bed)
From the terrace of The Viet Nam Hostel, you can enjoy the romantic sunset, listen to the sound of the bustling coastal city, which is enough to feel Danang. In addition, here, The Viet Nam Hostel organizes movie night every day and live music at weekends.
Located right in the heart of Da Nang city, The Vietnam Hostel is always ready to welcome you.
Express Your Reaction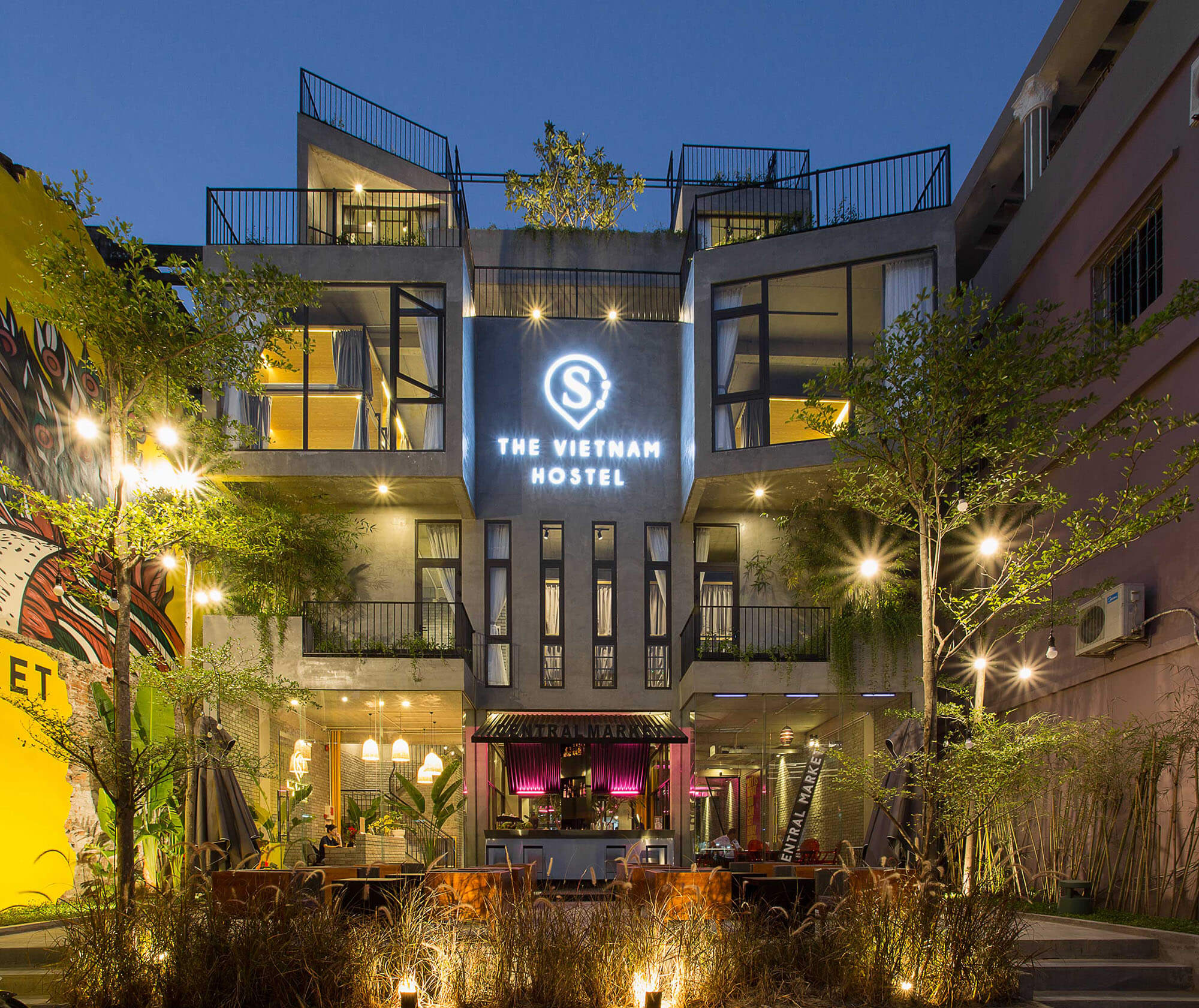 You have reacted on

"The Vietnam Hostel – Your fun Boutique Hostel i..."
A few seconds ago
Latest Posts