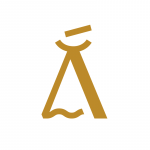 THE NẮNG SUITES – AN EXPERIENTIAL LIVING SPACE
DEVOTED TO THE UNDERSTATED WAY OF LIVING
Address: 74/31 Vo Van Kiet Street, Son Tra District, Danang City, Vietnam
Booking via: +84 98 816 78 16
Follow Instagram: @thenangsuites
The Nắng Suites, where high-class services resonate with trendy design, where quality and experience intertwine, where modernity harmonizes with nature, is the indulgent vacation destination for a different experience in Da Nang.
The Nắng Suites is located in the heart of the city, where guests can watch the sea and the Dragon Bridge. The rooms of The Nắng Suites bring a distinctive design. All have spacious area with modern facilities to give visitors the absolute comfort.
ROOM – Comfort from home
Musing through the spaces, it does not take much for one to appreciate the accommodation's penchant for neatness, comfort, and aesthetics.
BLUE MOON 

– A boundary-transcending experience
The most spacious room in the property highlights the adherence to amenity through each and every noticeable feature, from the bed linen to the bath curtain. Blue Moon is an ideal place to end your busy day.
Indulge yourself with a glass of wine on the terrace, or lay comfortably on the cushy bed watching Youtube. Life rarely gets better than this.
PALE BLUE EYES

– The notion of caprice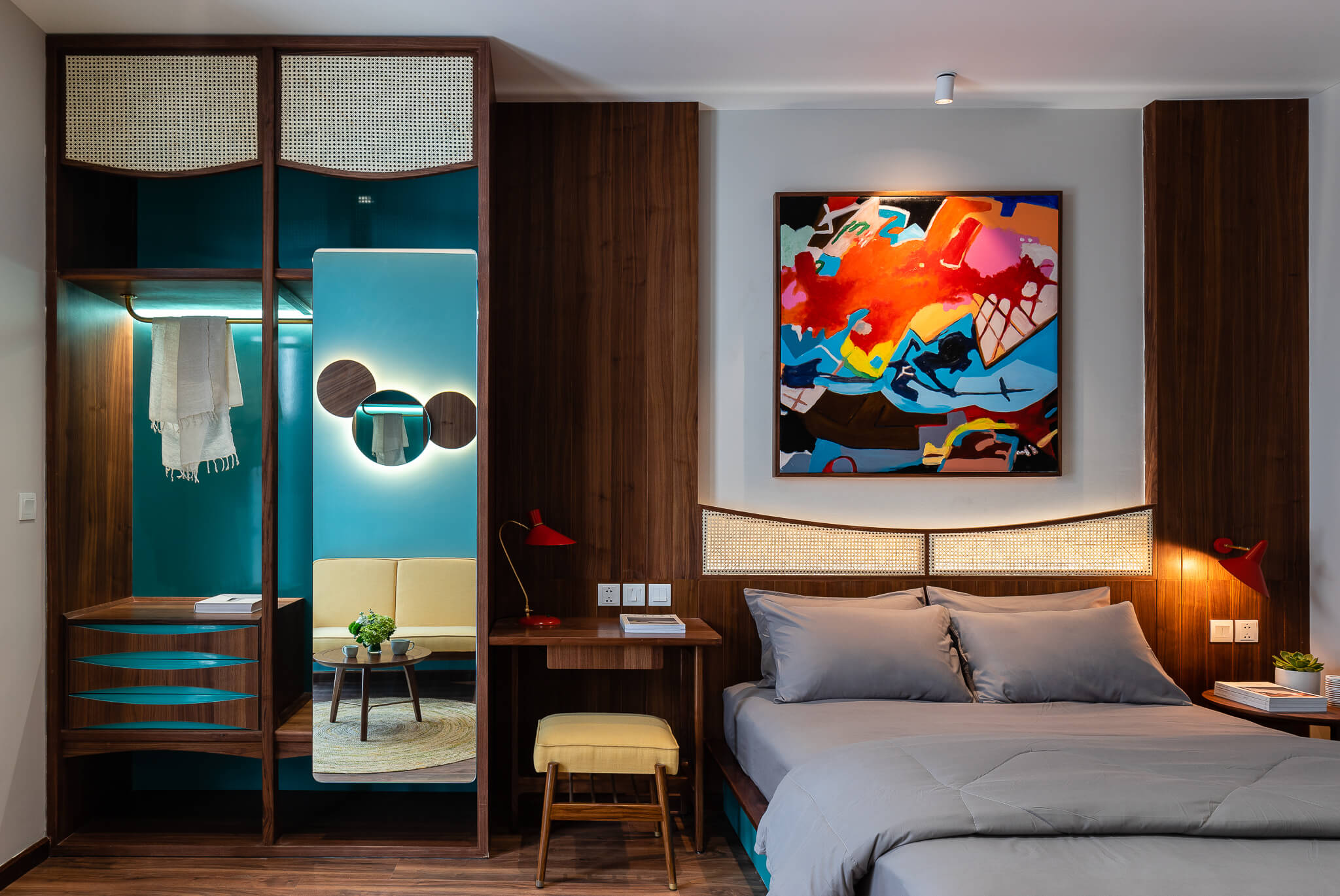 Feel free to open the balcony windows in the room to exchange conversations with new friends or close them to return to your mellow refuge.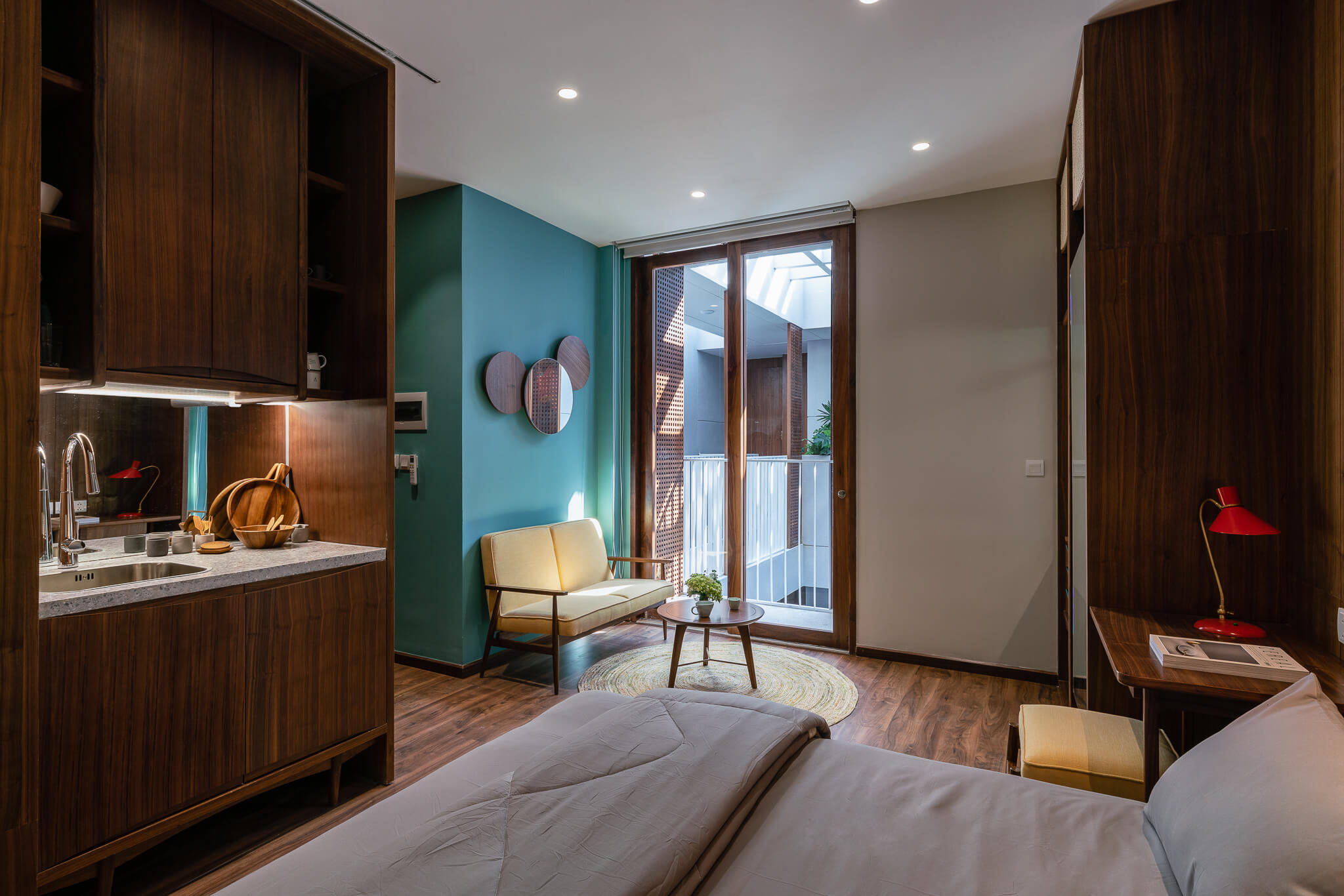 Whichever choice you choose to make, this room will adhere to your daily routine. Will you step out of the comfort zone, or stay connected with the inner peace?
GREEN RIVER

– For a cozy indoor date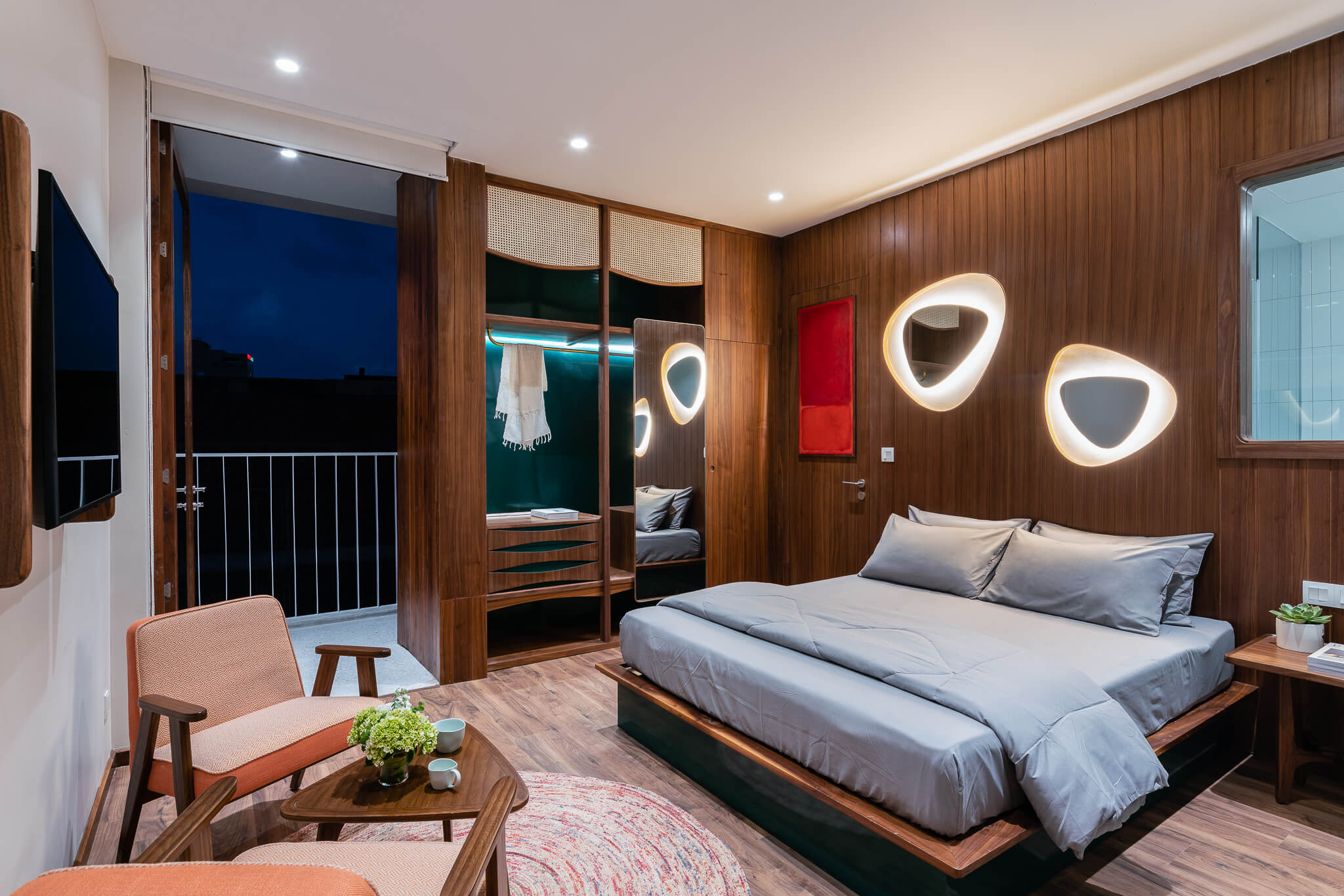 A romantic candlelight dinner for two in the room, or perhaps a heart-on-the-sleeves conversation over clinking wine glasses on the balcony? Wherever you reside should not compromise your yearn for comfort. Surely that is the most important matter.
YELLOW SUBMARINE

– An escape from conformity?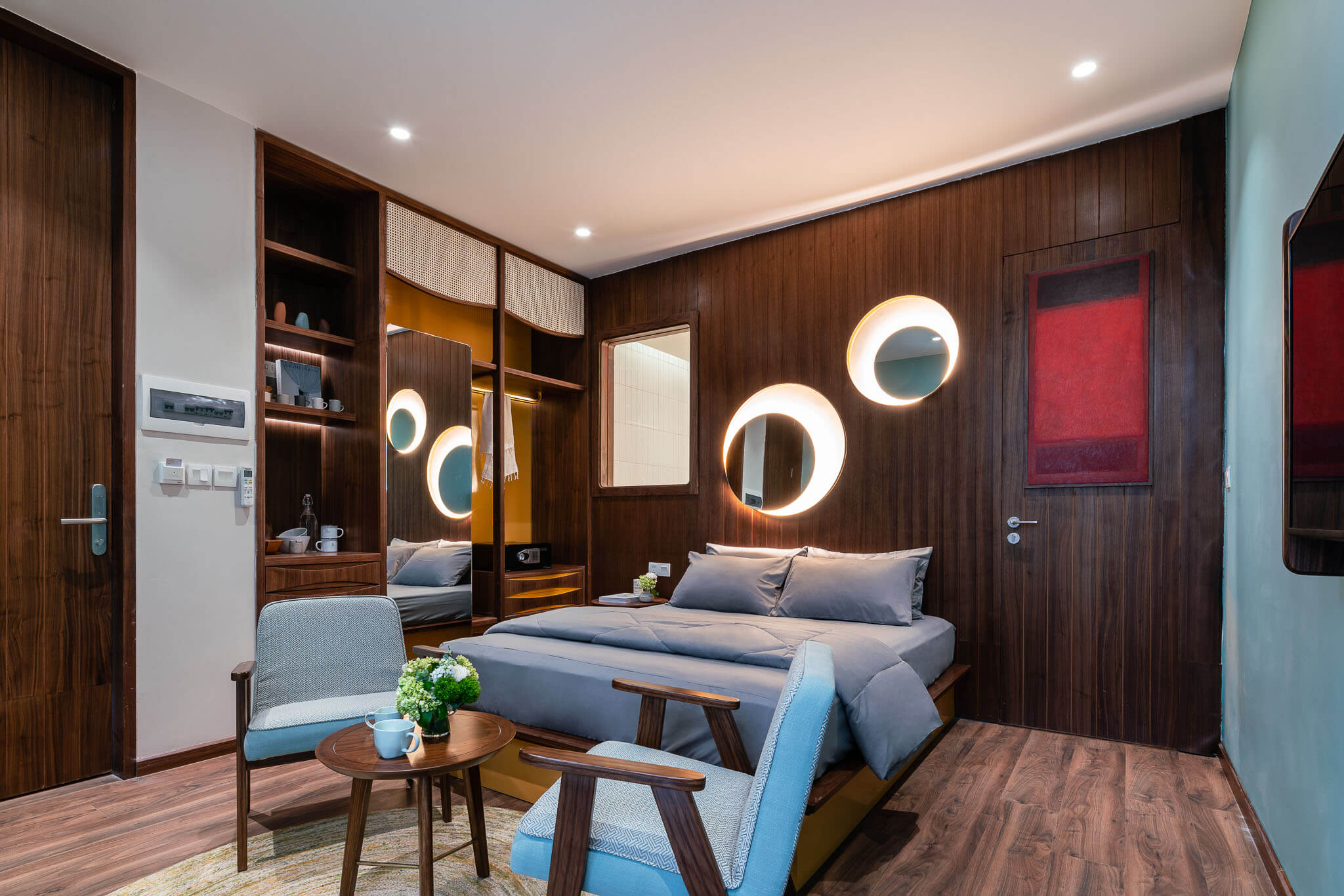 There are hotels and hostels somewhere are merged among the office buildings, and your room is none of them. Let's forget about the hotel. Whether you are looking for a place for your vacation or just stay here in a couple of days, your home needs to have enough comfort, difference, and privacy. It is where you sleep safe and sound, then wake up in the sunshine.
FACILITIES – Carrying a conversation
HOUSE KITCHEN

– Each gathering is a surprise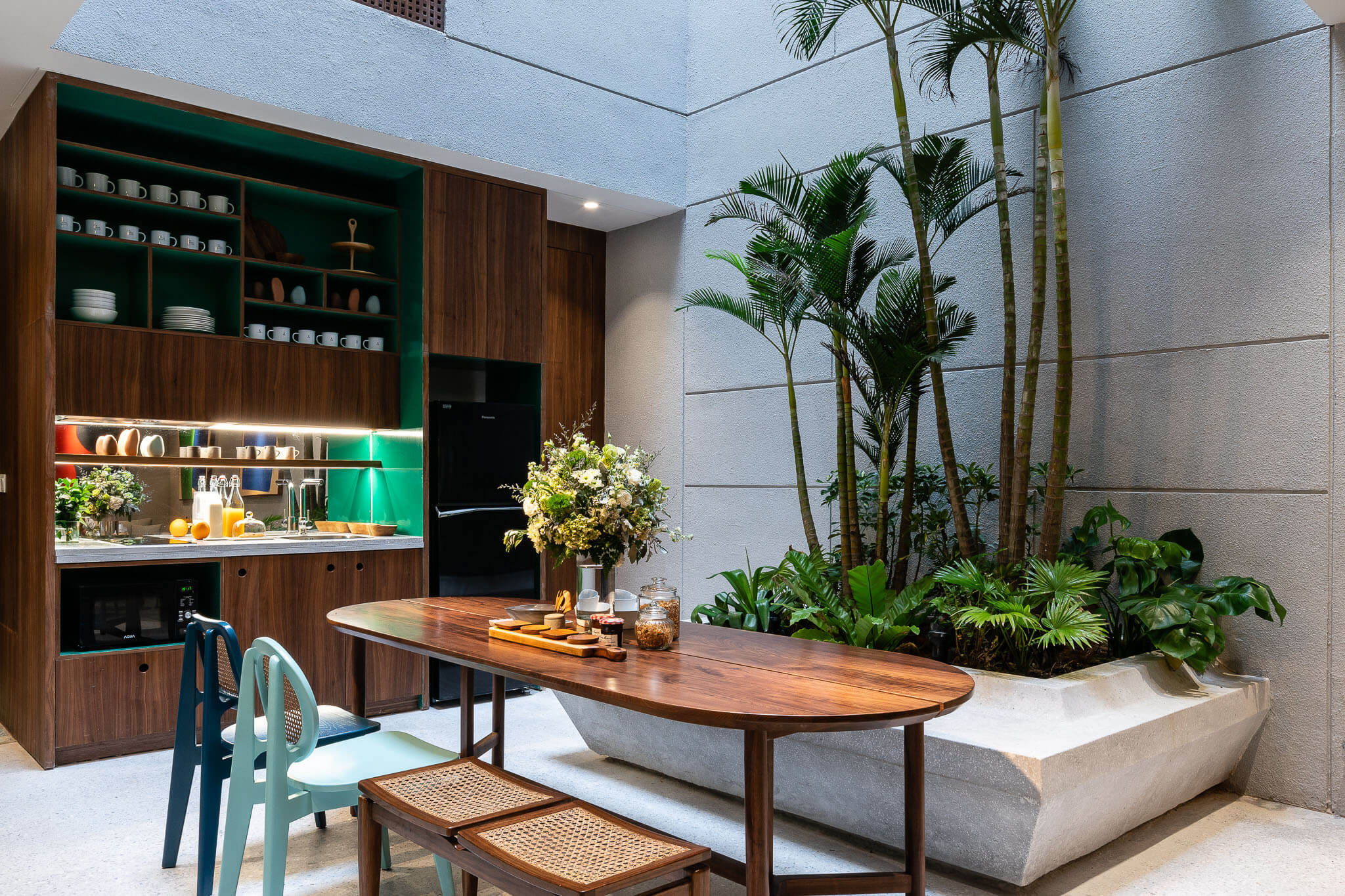 FILM ROOMS

– A mini cinema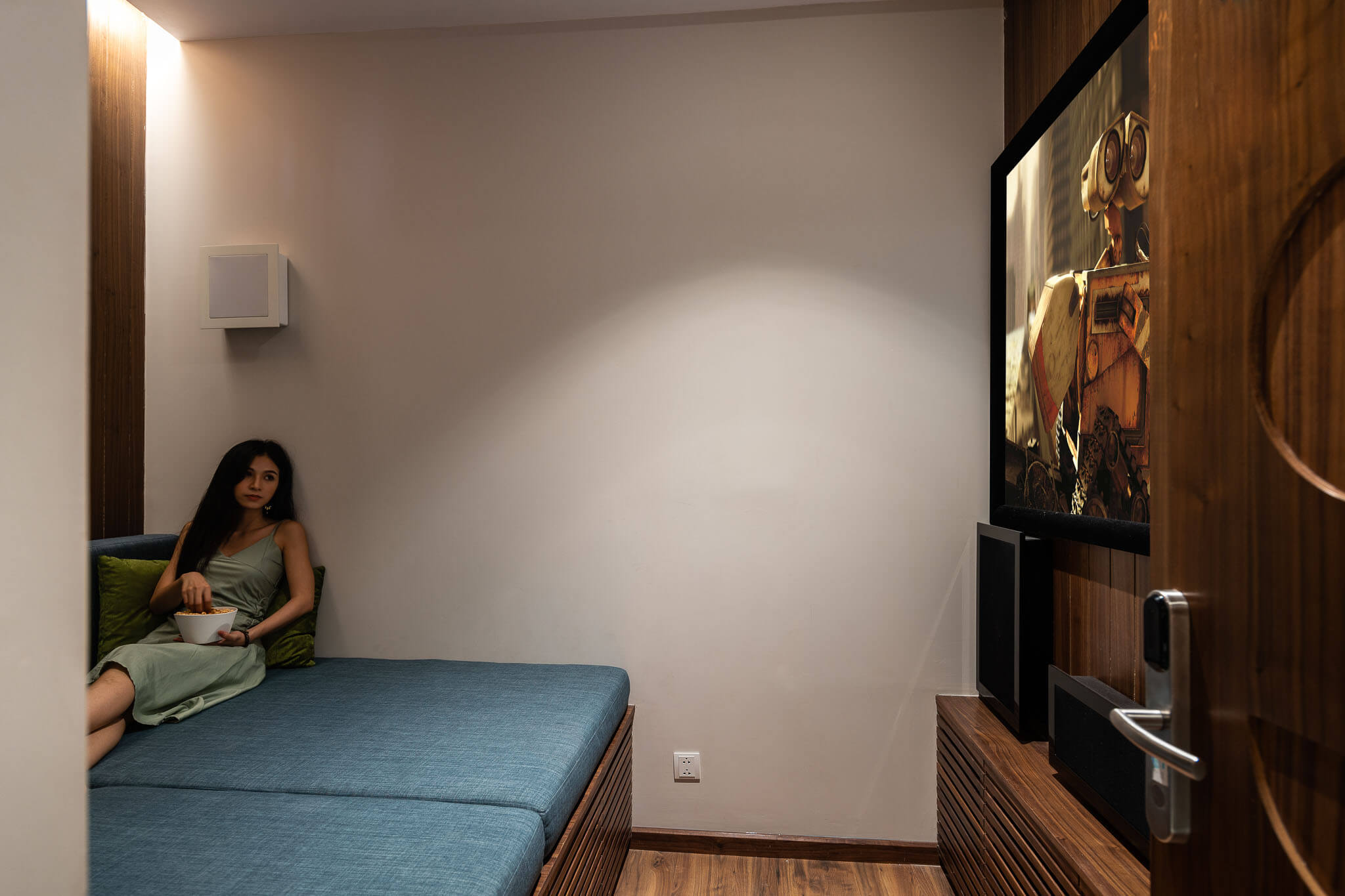 LIBRARY

– Wandering in the book pages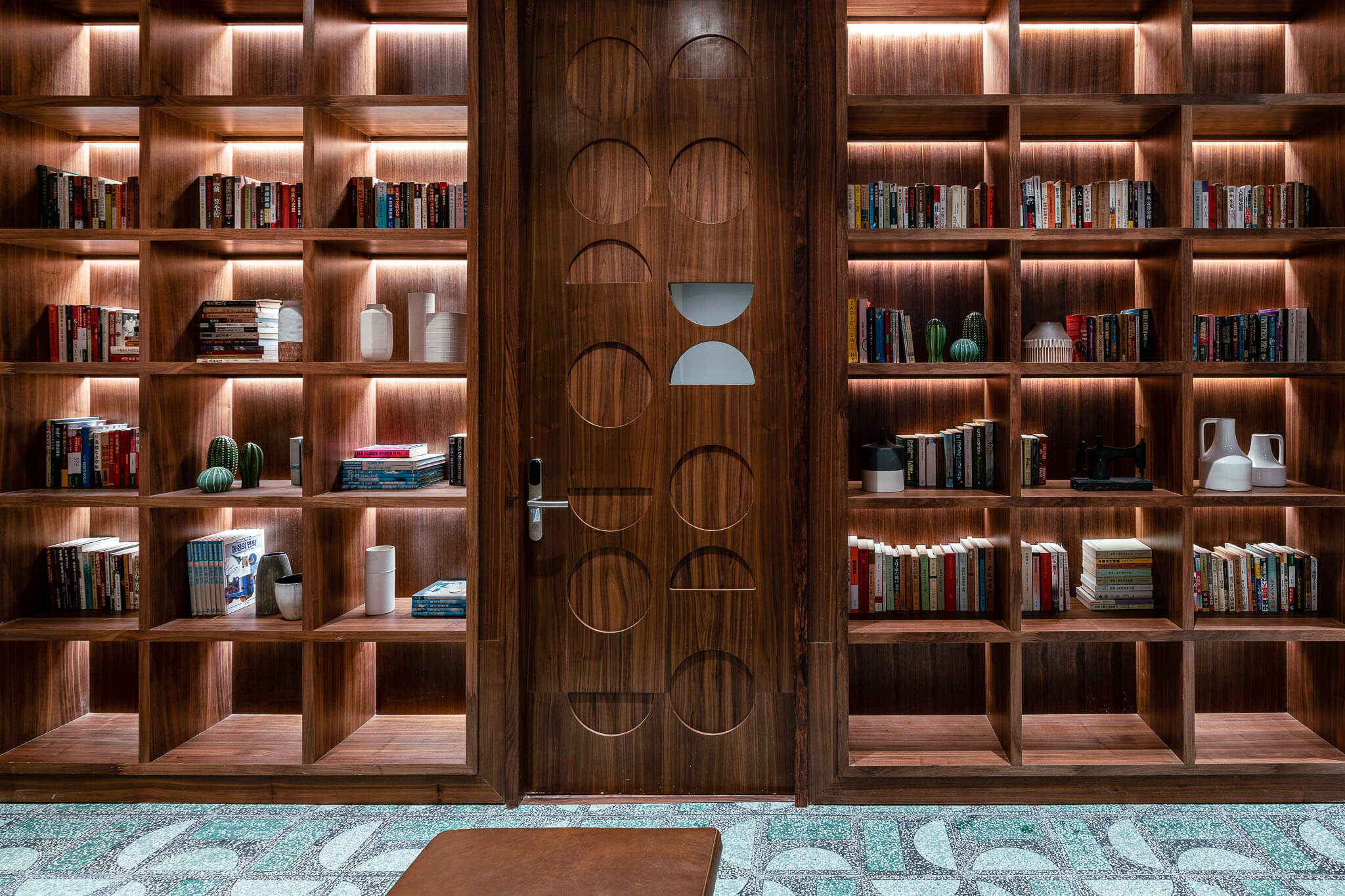 Whether traveling or on business, whether alone, with a lover, friends or family, The Nắng Suites will be an ideal and cozy stay for you.
Express Your Reaction
You have reacted on

"The Nắng Suites Danang – An experiential living..."
A few seconds ago
Latest Posts