The Museum of the Paracel Islands, established on August 8th, 2017, is located at Phan Ba Phien – Hoang Sa Junction, Tho Quang Ward, Son Tra District, Da Nang City.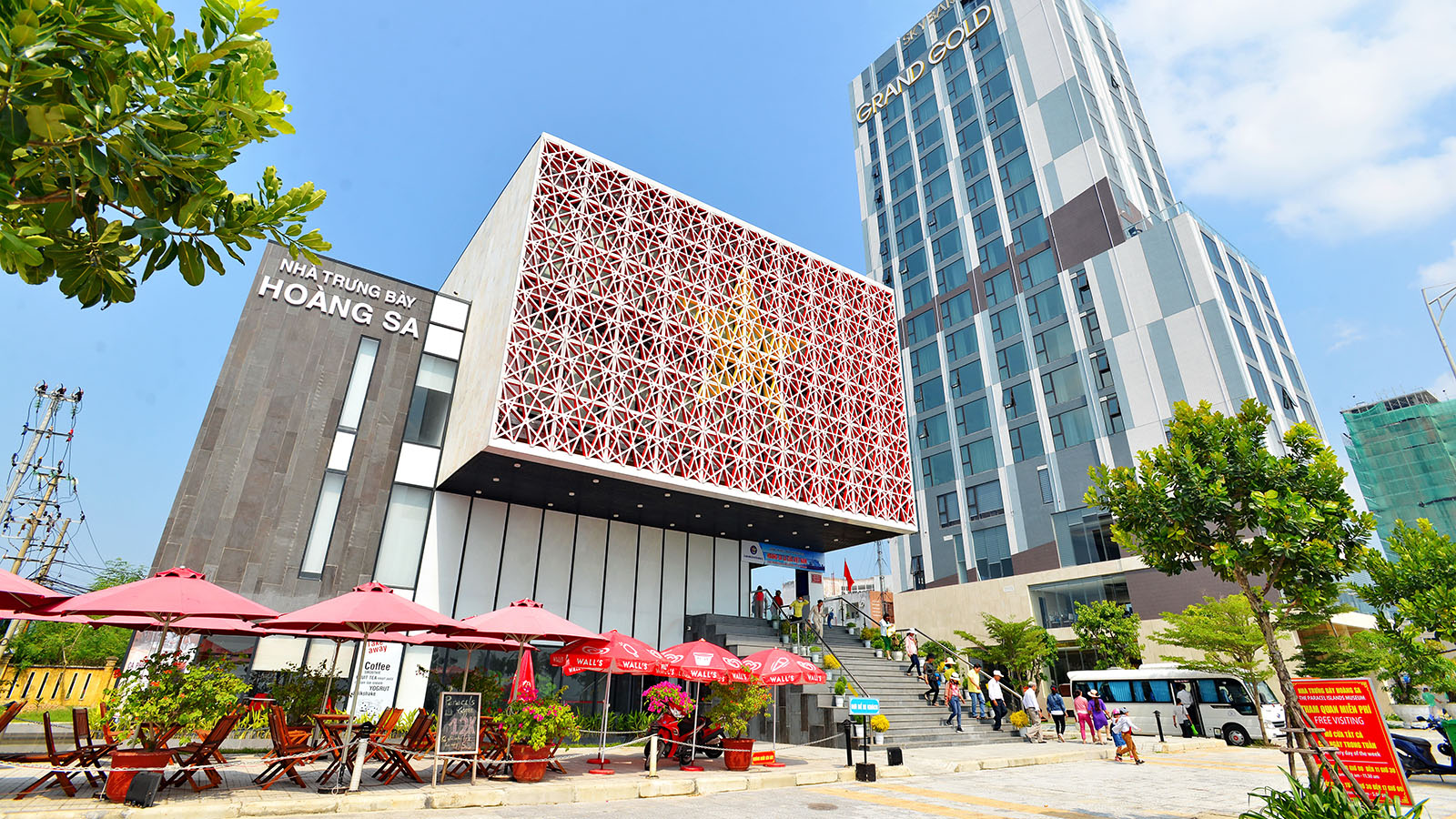 The Museum of the Paracel Islands is a cultural and historical institution with a special political meaning, to display, introduce, and promote information, materials, vivid images, and historic evidence on the exploration process, the establishment, and protection of Viet Nam's sovereignty over the Paracel Islands.
The Museum is a project designed and built according to the "Viet Nam seal of sovereignty" architectural plan with the national flag on the front and the design consulted on by WRIGHT Architecture Co., Ltd. (Japan).
Here there are more than 300 documents, artifacts, maps, and images meticulously displayed, reflecting the historical process in the great history, from the early days when the Nguyen Lords discovered the islands and established sovereignty until now.
* Opening time to welcome guests on all days of the week (including public holidays and New Year):
– Morning: from 08:00 to 11:30;
– Afternoon: from 13:30 to 17:00;
* Email: nhatrungbay.hoangsa@gmail.com
* Tickets to visit: Hoang Sa Gallery is free of charge
* Contact Info
– Reception phone number: 0236.3689.921
– Phone number of Operation Department: 0236.36900929
Danangfantasticity
Latest Posts