[Review] Visiting Hue – Danang – Hoian for 4 nights 5 days with only 3 milliion dong! Believe it or not???
[Review] Visiting Hue – Danang – Hoian for 4 nights 5 days with only 3 milliion dong! Believe it or not???
We just had a nice and lowcost trip that shocked everyone even though we still spent money a lot on activities, food and taxi. By the way, Bao Ngoc will share with everyone some useful tips for reference information: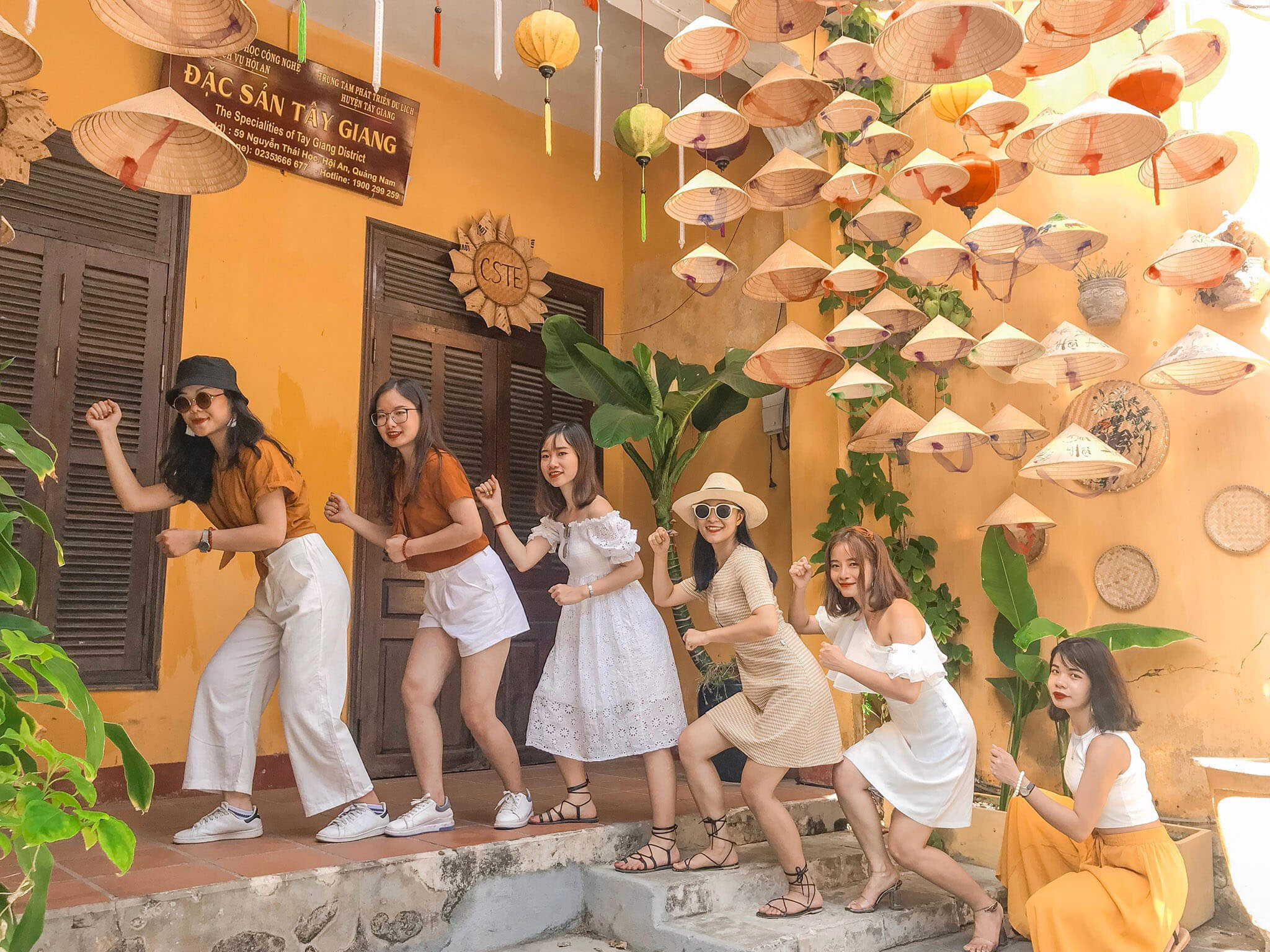 Transport
Hanoi – Hue. We went by bus of The Sinh Tourist 250k/person with high quality, departing from 18h-7h. (It is just recommended if you are healthy enough. Like us, we just rested for an hour and off to go straight away).
Vietjet aircraft fly at night so the airfare was super cheap with only 560k/ person.
Where to stay?
Hue: Minh Tam Guest House on Chu Van An Street (right at walking street), clean room and good price.
Hoi An: Pho Hoi 1 Hotel on Tran Phu Street with more than 300k/room.
Danang: Evelyn Hotel (on Tran Phu Street, we choosed a hotel near downtown for dining instead of a beach hotel). We booked on Traveloka wuth only over 200K.
Itinerary
Day 01: Hue
In the morning, we rented a motorbike of 100k/day to go to Dong Ba market for breakfast and hat.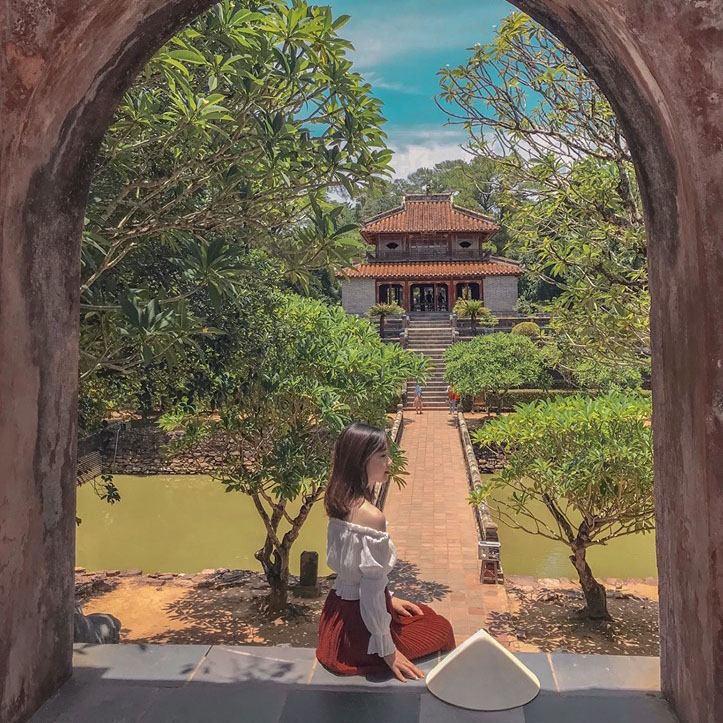 After that, we went to Minh Mang and Khai Dinh tomb. We bought ticket combo of Minh Mang + Khai Dinh + Hue Citadel for 280k/person (combo will be a lot cheaper).
According to reviews, people often bought this combo or added on Tu Duc Tomb. They are highlights of Hue.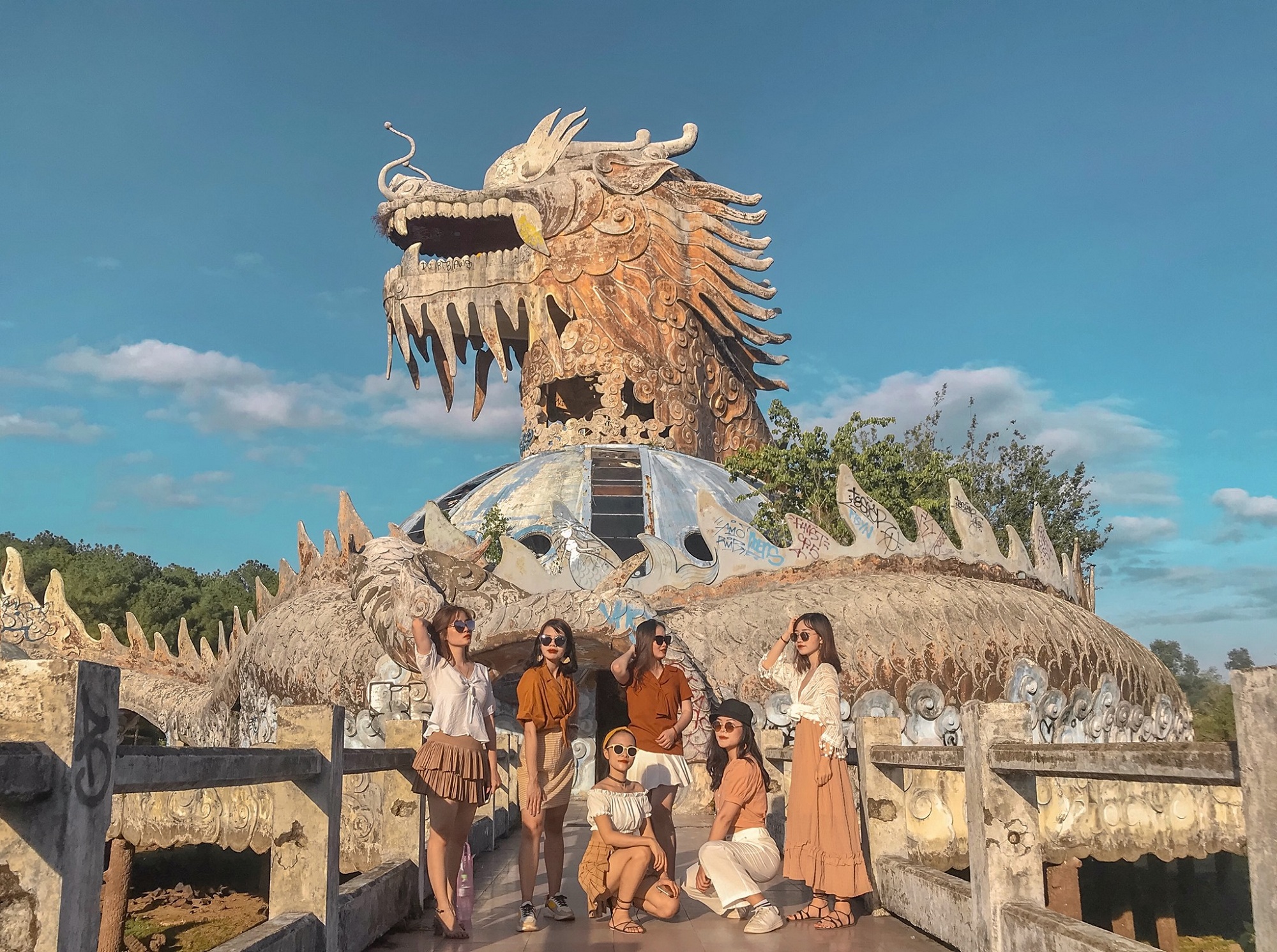 In the afternoon, we went to Thuy Tien Lake. The water park has been abandoned since 2012. It's free entrance but you had to park your bike outside then hiking for about 500m before arriving. Everyone should be there a bit early unless it would be a bit scary at night.
This place is suitable for those who love taking photos as there is nothing much to do.
At night, we went out for dinner and then returned walking street.
Day 02: Hue – Hoi An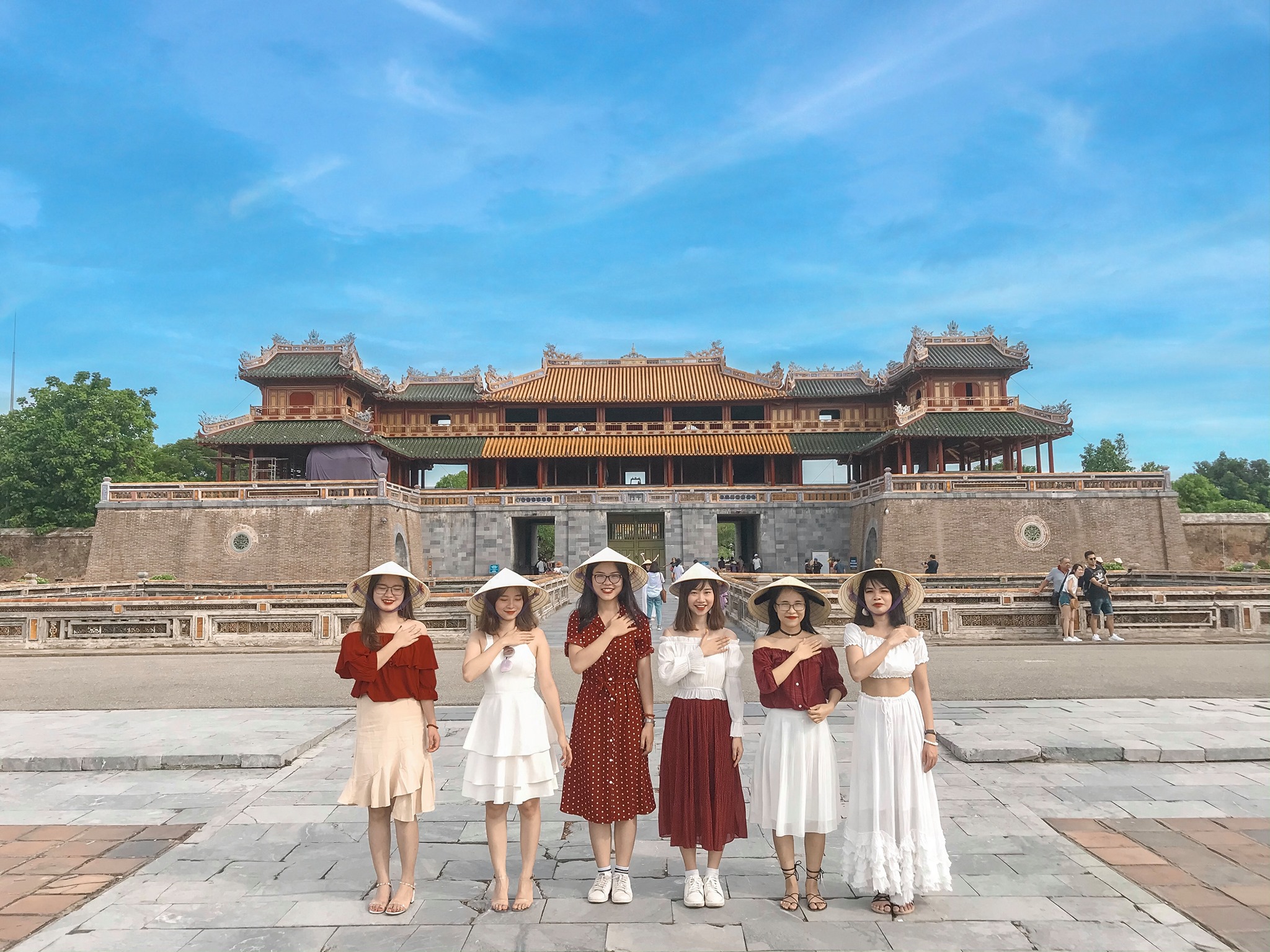 We went to Hue Citadel in the morning (about 2 hours). The old capital is so beautiful, it is highly recommended to hire a tour guide to understand historical Hue.
Do not forget to check-in Hue Quoc Hoc Gifted High School and the "Wall of Love" at Aroma Restaurant Hue, Vietnam (34 Chu Van An).
In the afternoon, we took a bus to Hoi An (for about 3 hours, 100k/person).
We went out for dinner and played around the old town. Hoi An on Sunday night was super crowded.
Day 03: Hoi An – Đa Nang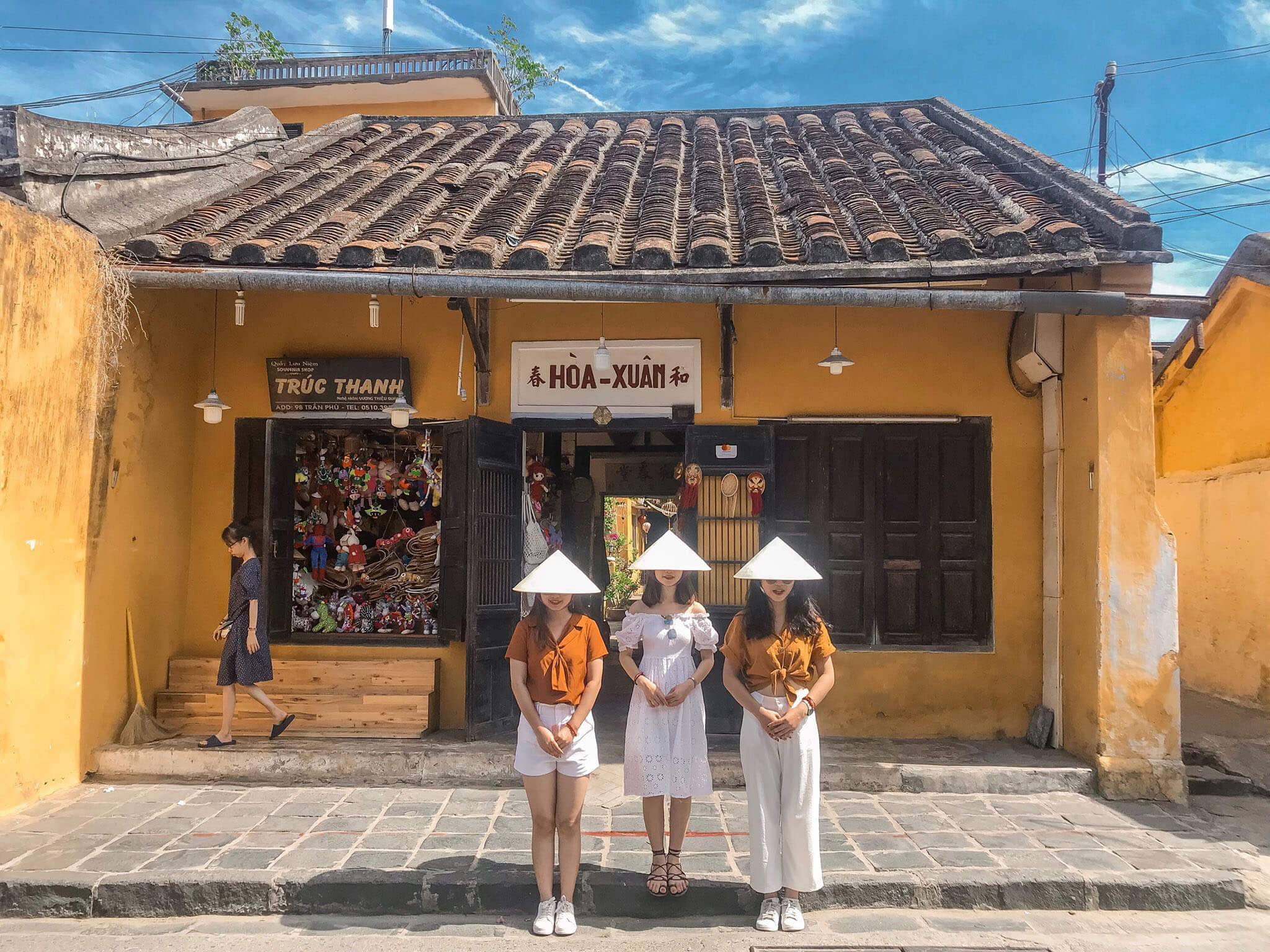 In the morning, we got up early (to avoid the sun) and hung out around the old town, ate bread, drank herbakl drink, went to Faifo cafe to to chill out.
Hoi An on Monday morning was empty but strangely peaceful.
In the afternoon, we rented a 7-seat taxi (300k) to DN and wondered around city center. We rode to the Children's Palace for Photos and then going to the beach.
Day 04: Da Nang – Lang Co
In the morning, we rented Tien Sa taxi (for 720k which is very cheap) to go to Hai Van – Dam Lap An and Lang Co beach.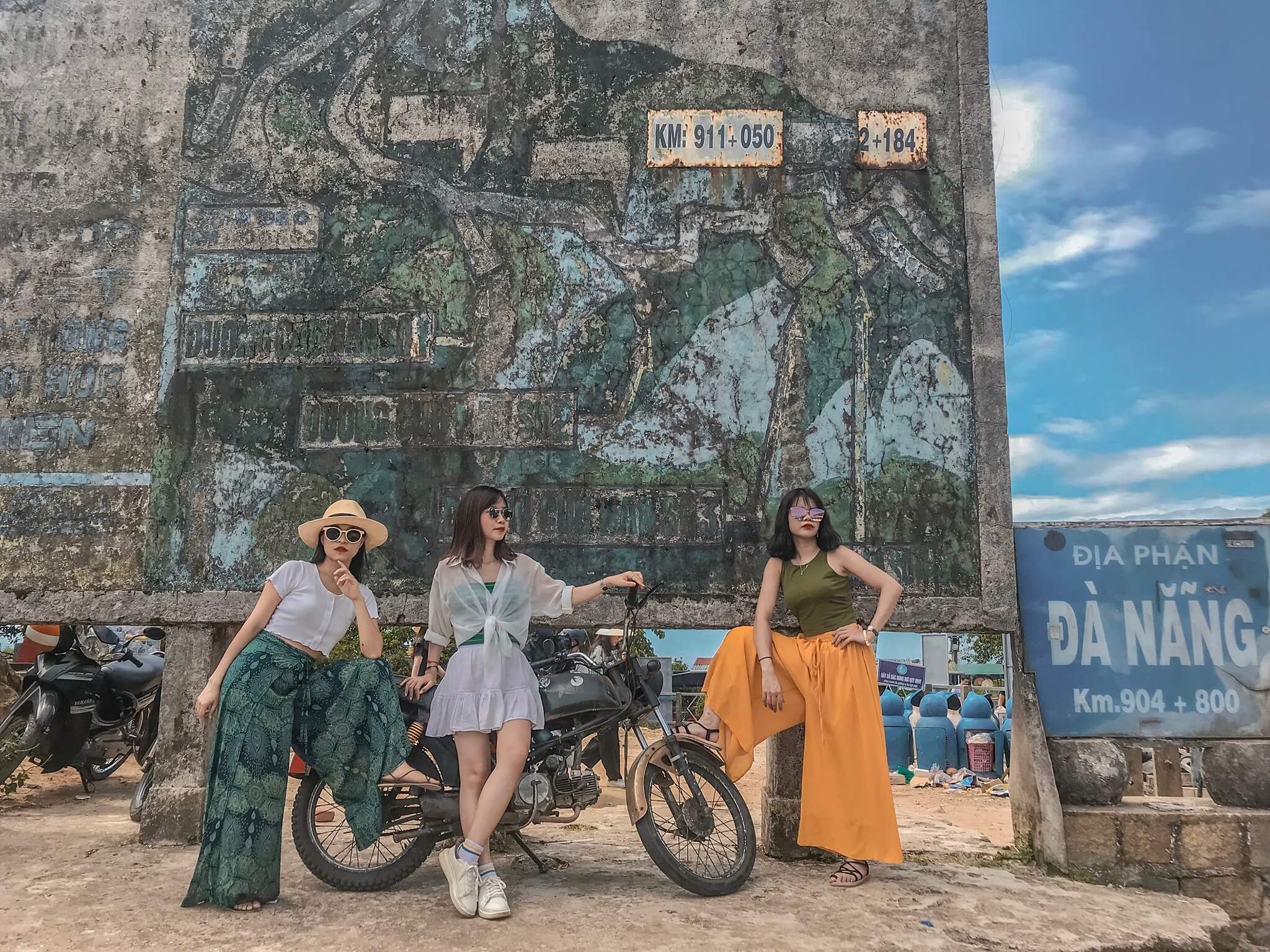 We were lucku to meet a very gentle and friendly taxi driver. He let us stop by to take photos and we invited him lunch for thank you.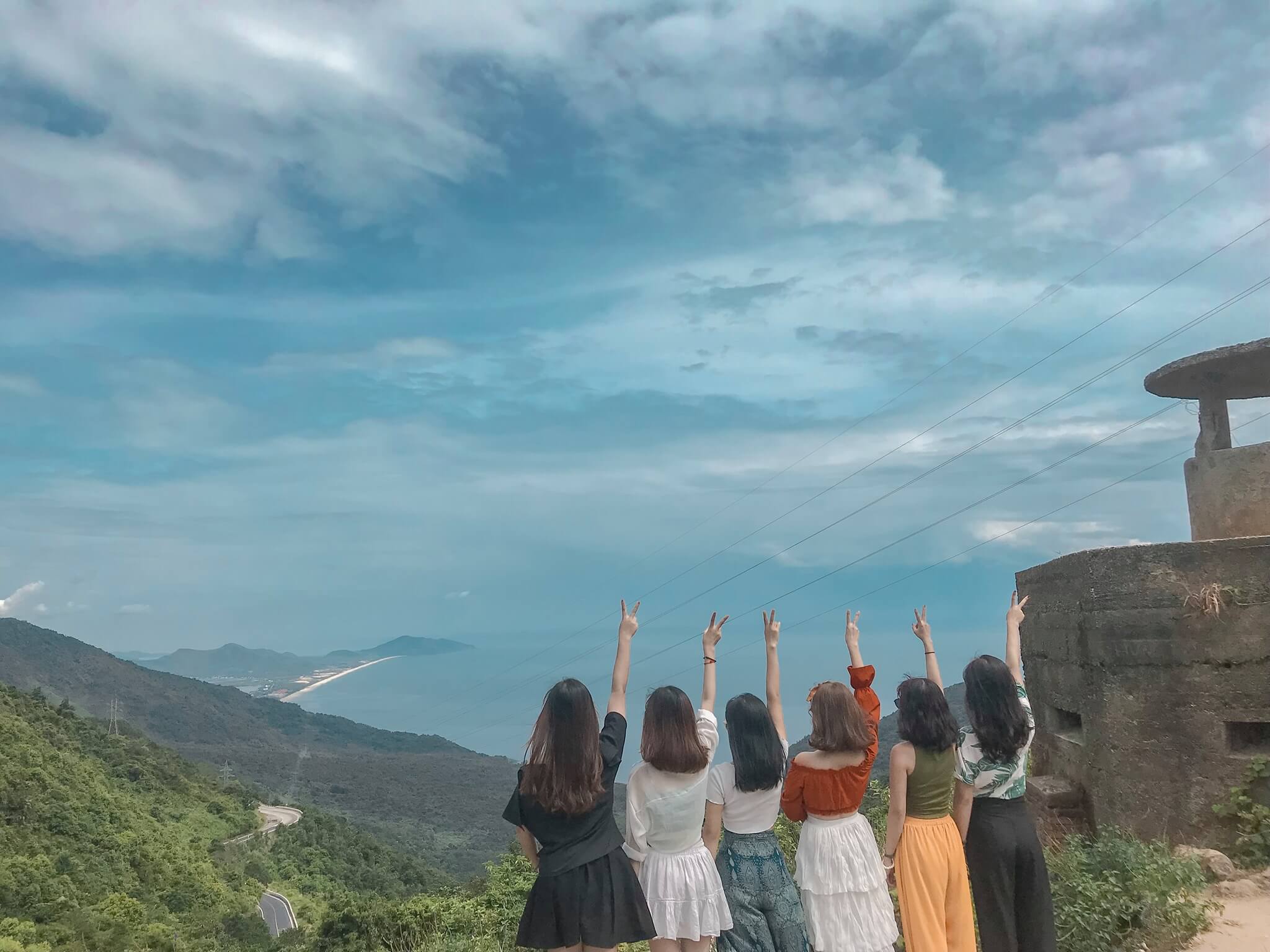 Hai Van pass is very beautiful, super cool for anyone loves going downhill.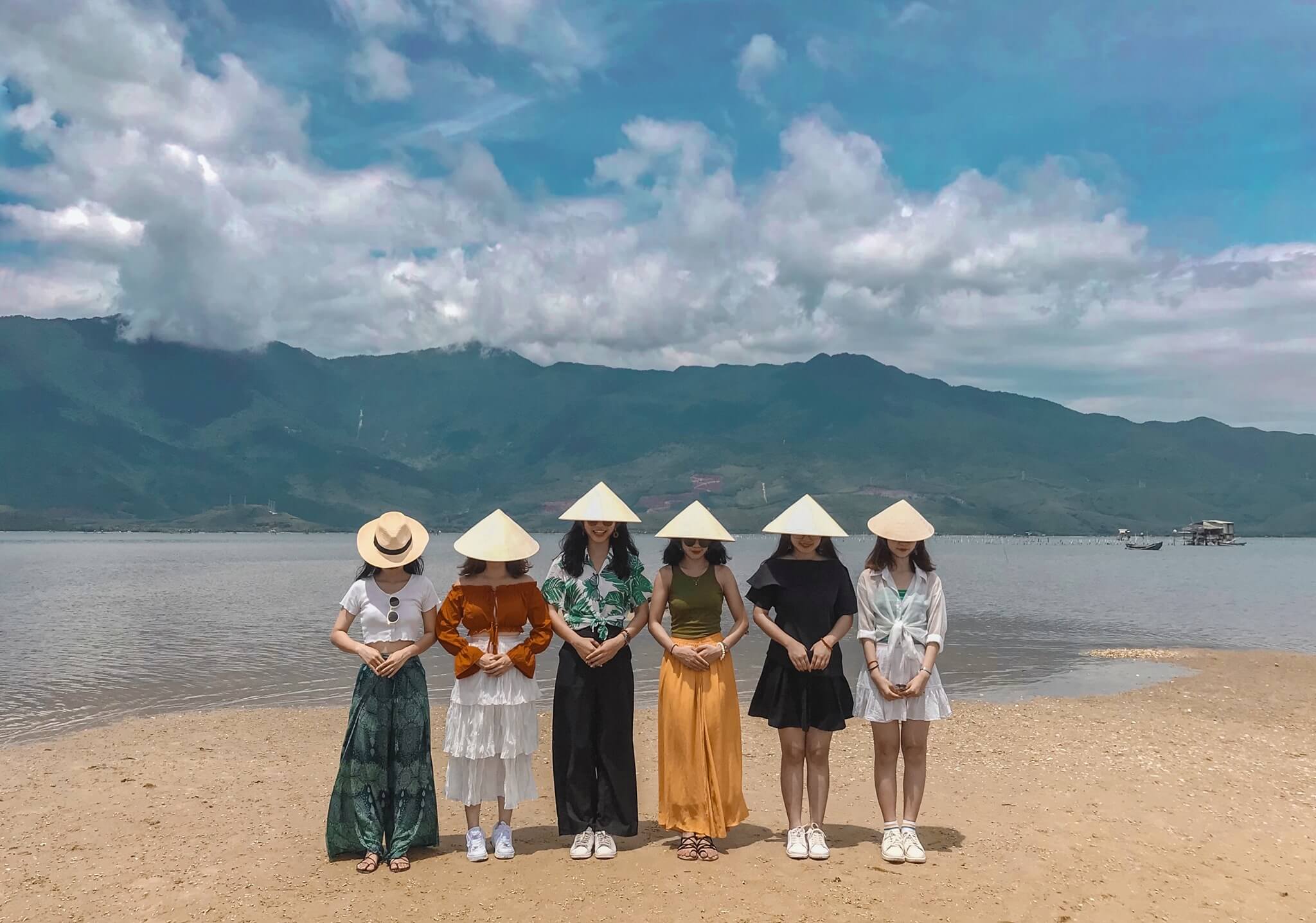 Lap An Lagoon is very charming, very peaceful. Lang Co beach is still wild and primitive. In general, you should not miss Lang Co when you wen to Hue.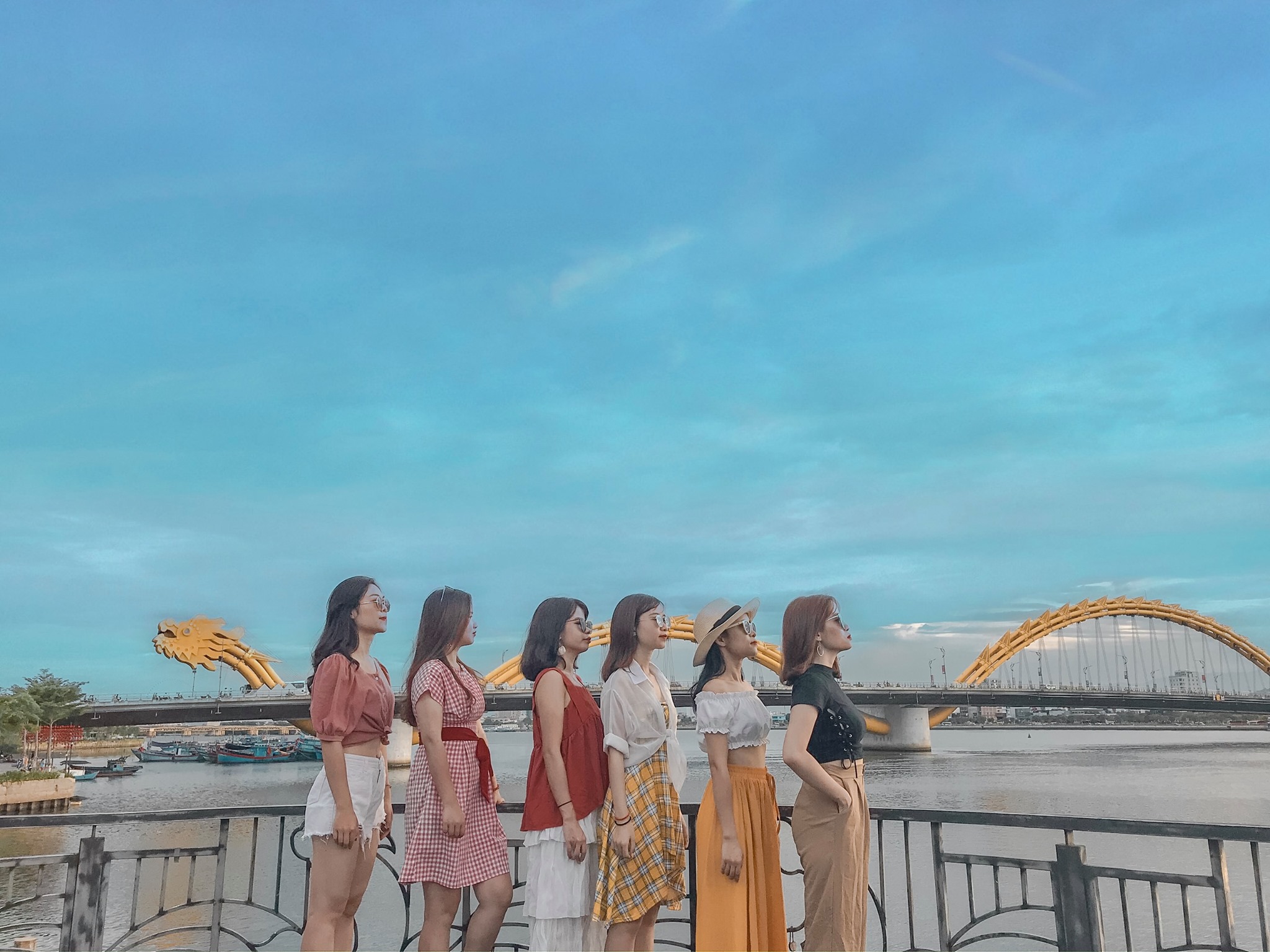 In the afternoon, in Da Nang, we visited Love Bridge and Dragon Bridge before heading to the beach.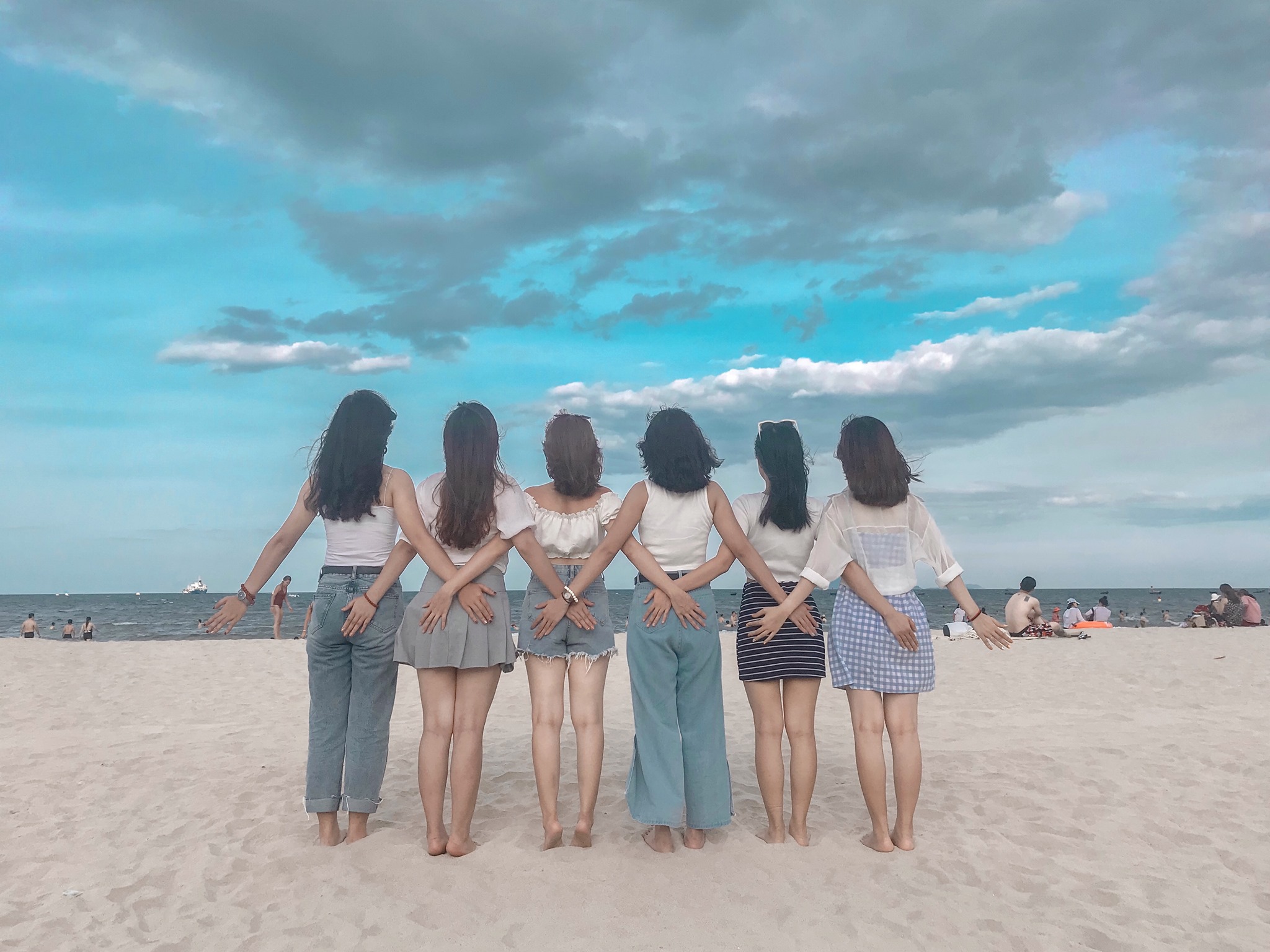 Because we have all been to Danang before, this time we only need chill out in the city and  passed all attractions like Ba Na hills, Son Tra Peninsula, Linh Ung Pagoda and Marble Moutains.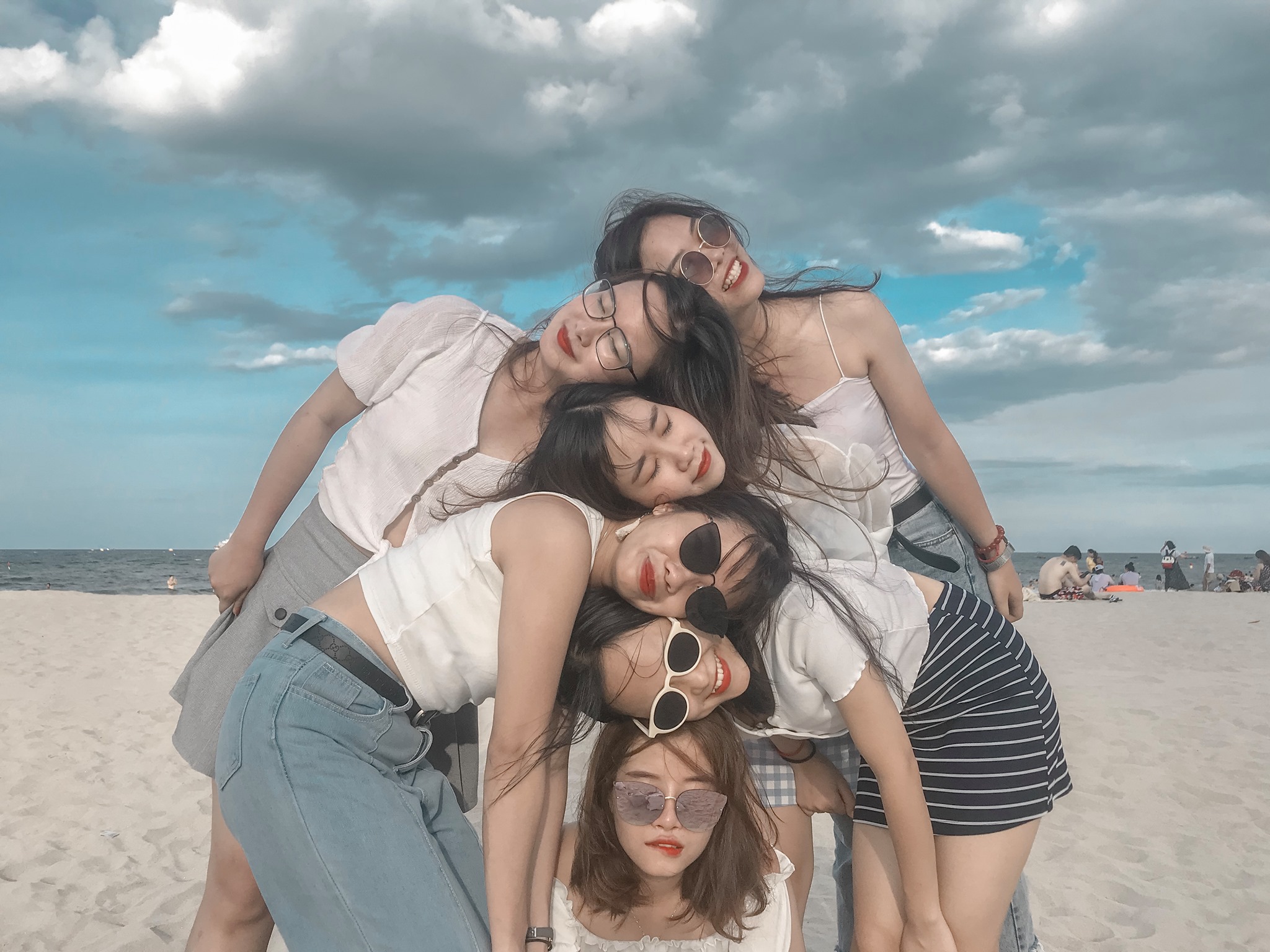 At night, we flew back Hanoi and went to work as usally the morning after. Would you believe that?
What to eat ?
Hue: banh beo, filtered rice cake, khoai cake, mussel rice, mussels vermicelli, rice noodles Hue, Hue tea …
Hoi An: Phuong's Bread, Madam Khanh's  bread, Mrs. Buoi's chicken rice, herbal drink, Cao Lau..
Danang: Vietnamese pancakes, pork stick, Quang noodles, Lien's sweet soup (very nice), rice paper …
Lang Co: having seafood at Hanh Nhi restaurant right next to the beach which  is both delicious and cheap. We were all full and it was only 200k/person.
In general, this was a budget trip as we did not pay much for transport and accommodation as well as food. In particular, we did not spend much in Danang so this review is not for whoever have not been to Danang.
Special thanks to: Bảo Ngọc – [Review] Visiting Hue – Danang – Hoian for 4 nights 5 days with only 3 milliion dong! Believe it or not???
Latest Posts