Linh Ung Temple – the Peaceful gem in Danang city
Linh Ung Temple – the Peaceful gem in Danang city
Linh Ung Temple – Bai But has been well-known as the favourite spiritual spot of Buddists, domestic and international tourists to Danang.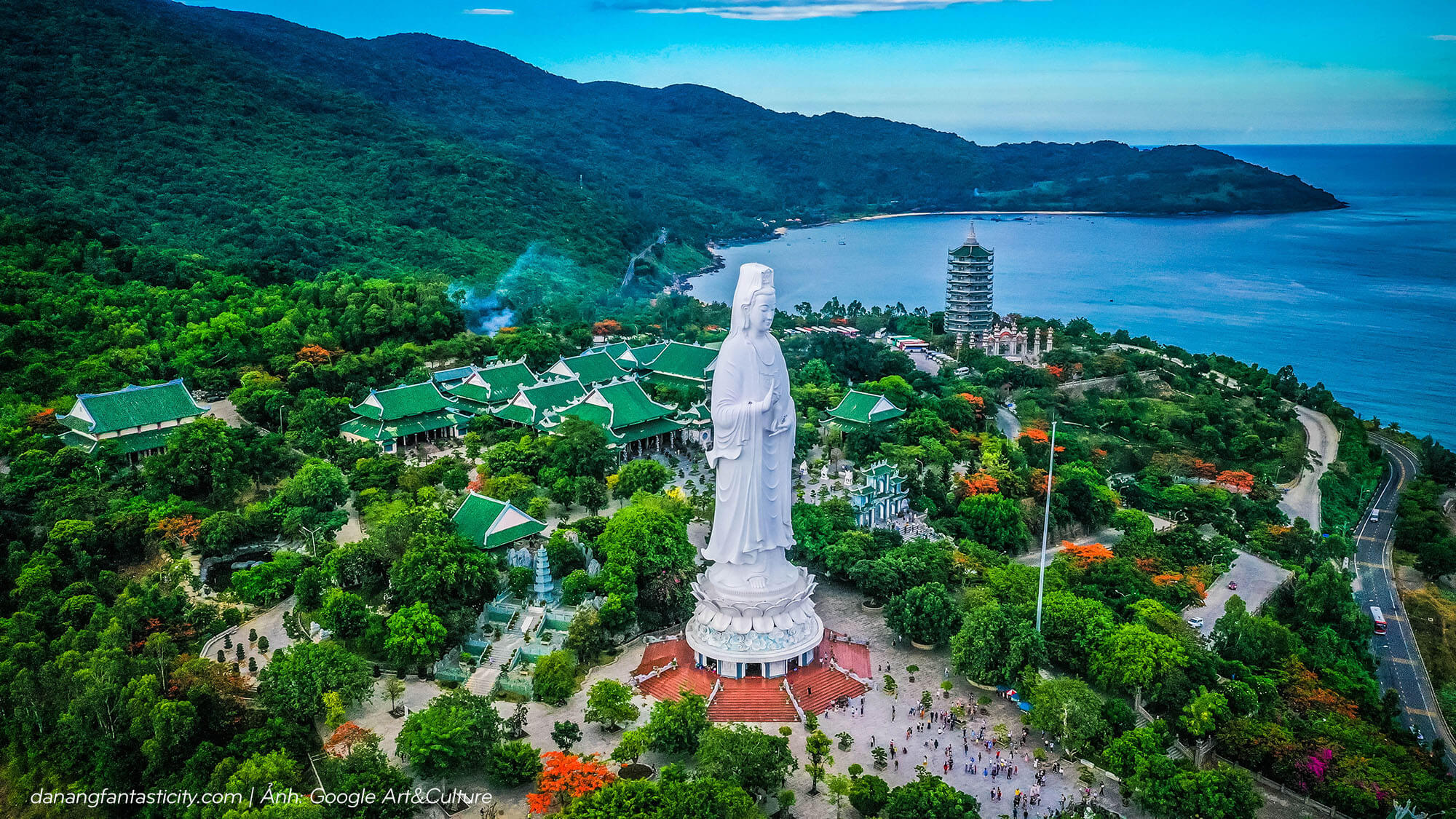 Linh Ung Pagoda – Bai But is one of three pagodas named Linh Ung in Da Nang (the others includes Linh Ung Non Nuoc Temple located at Water Mountain, Marble Mountain and Linh Ung Ba Na Temple located at Sun World Bana Hills).
In particular, Linh Ung Pagoda – Bai But is the biggest, newest and most beautiful temple among all.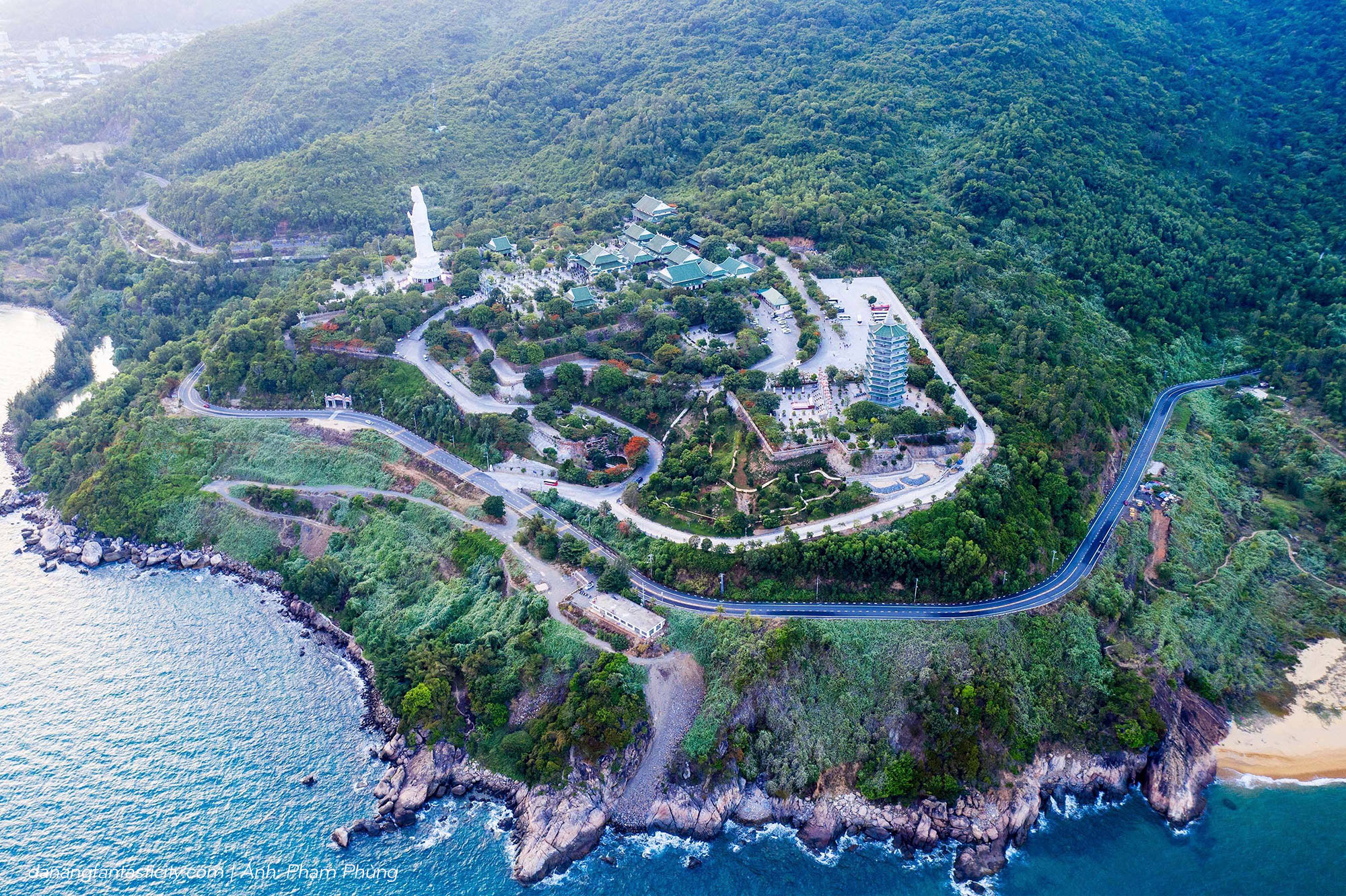 Since the first brick placed on June 19, 2004 Lunar calendar, after 6 years of construction until July 30, 2010, the temple is  inaugurated.
The complex of Linh Ung Pagoda – Bai But is ​​20ha large, including the Main Hall, Hau To, Monks House, Amphitheater, Guan Yin Statue … and other landscapes such as Kushinagar garden and Sarnath garden. Till now, almost of the construction have been completed.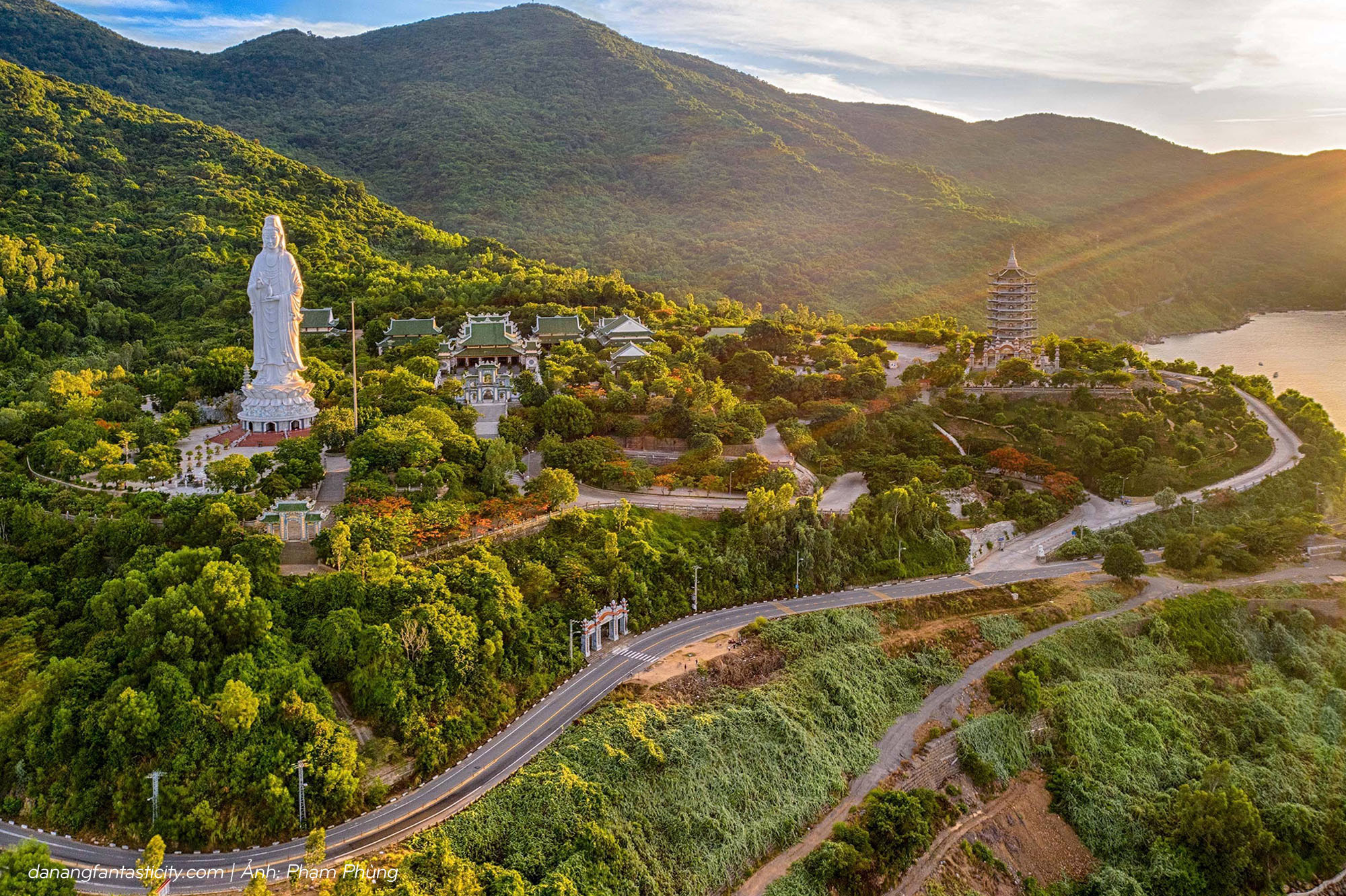 Located on a hill, shaped like a turtle facing the sea with the back on the primeval forest of Son Tra Nature Reserve, this temple is considered as the largest temple of this city regarding both scale and art.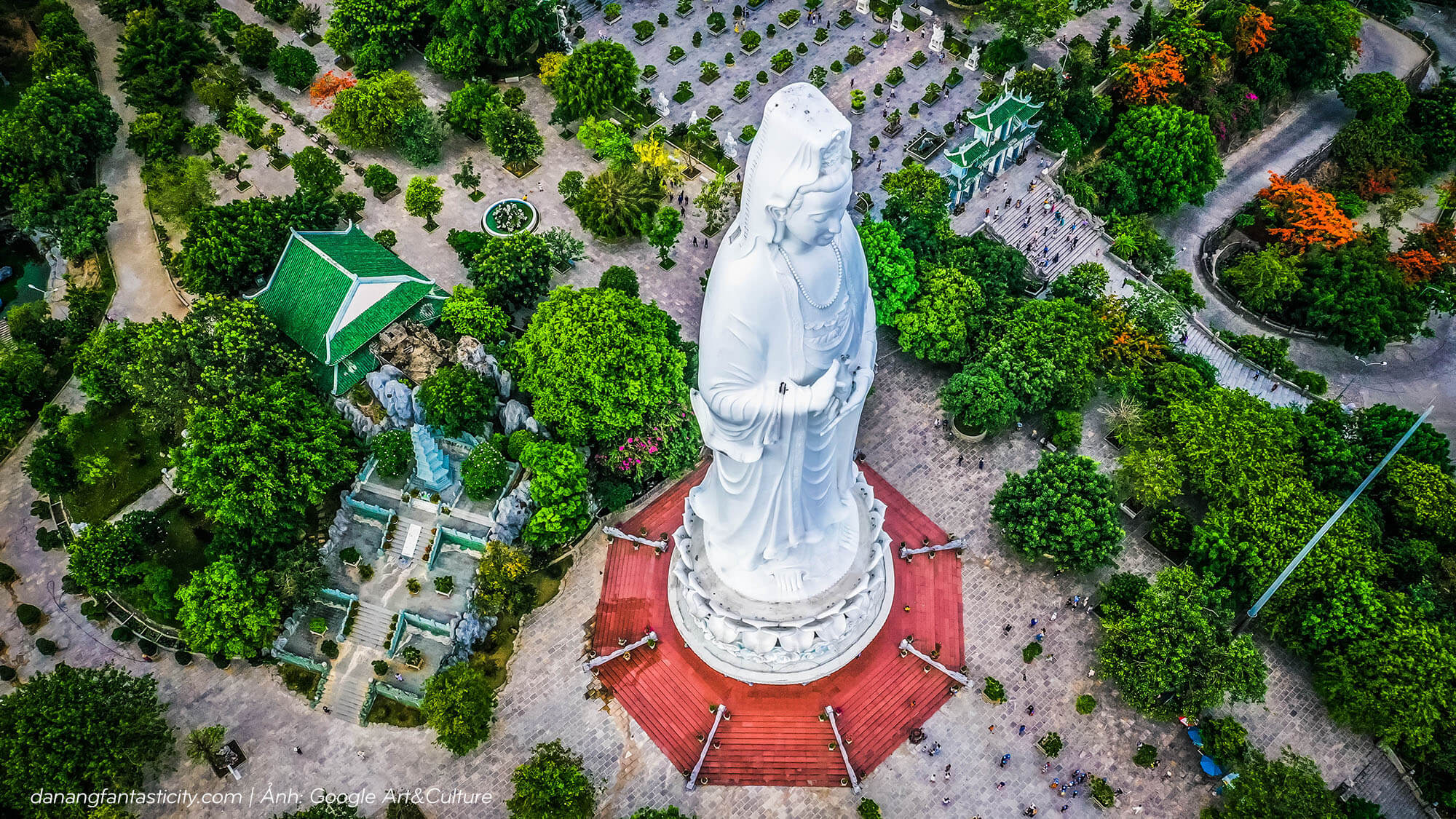 Specically, the highlight of Linh Ung Pagoda – Bai Bụt Temple is the Guan Yin statue – the highest statue in Vietnam (67m). Within the statue, there are 12 floors, each floor has an altar. The ground floor is the space to worship Guan Yin and Ksitigarbha Bodhisattva. From the second floor upwards, there worships 12 body of Bodhisattva Avalokitesvara with different face looks and geisture. On the to floor, there are 7 Buddhas of the past.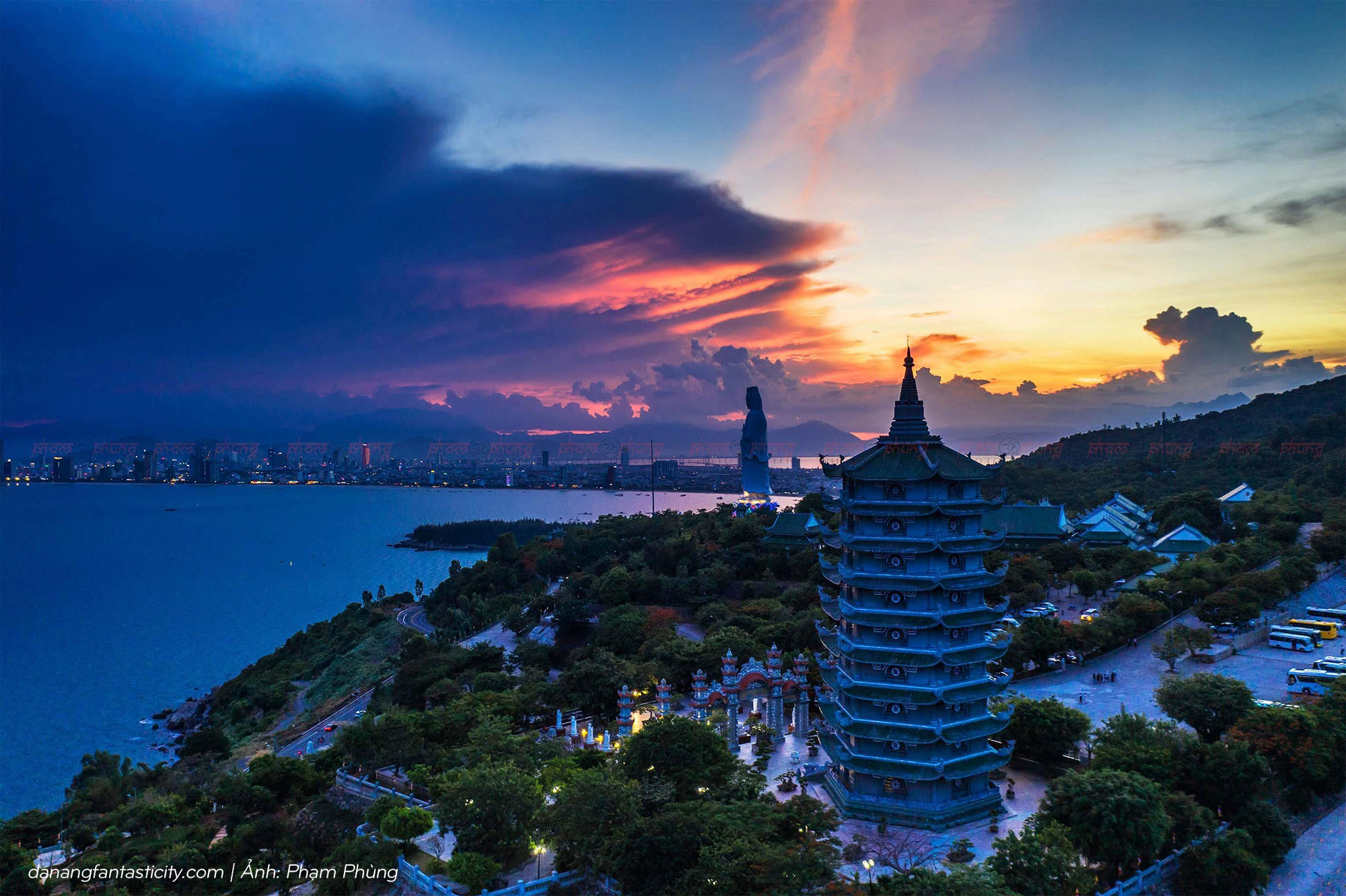 The stature of Guan Yin kept her gentle eyes to the sea as if she gives out her compassion to all kinds of sentient beings.
Since the temple has been built and the statue has been embellished, there appeared the glory for 13 times.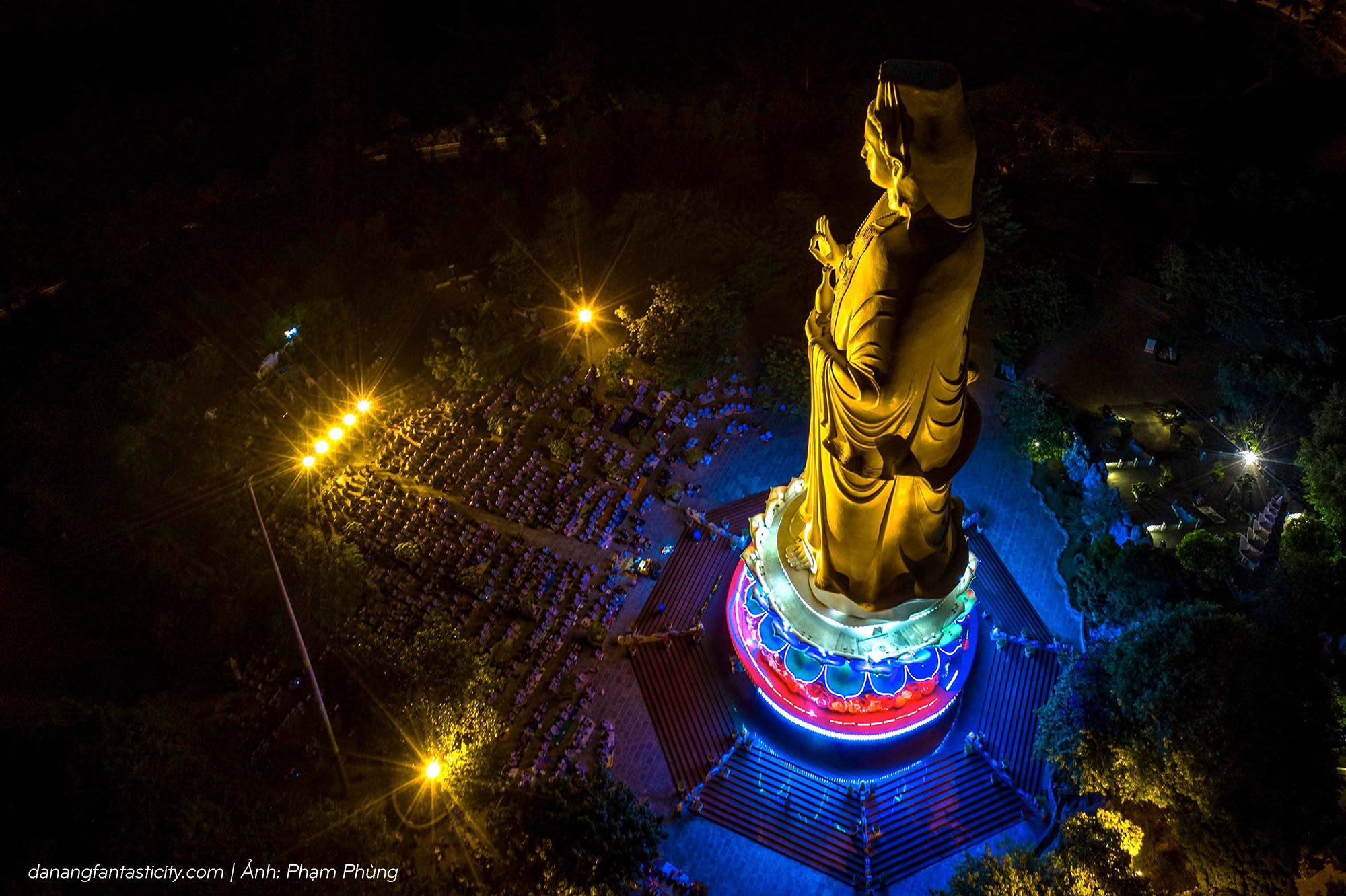 The pagoda has a majestic and poetic natural landscape associated with legendary stories. This is one of the main factors attracting visitors to pay a visit and worship.
Coming to Linh Ung Pagoda – Bai But, visitors will have the opportunity to discover the Buddhist culture together with its unique natural landscape and ecosystem./.
Huân Nguyễn tổng hợp – Chùa Linh Ứng – Chốn bình yên giữa lòng Đà Nẵng
Photo: Pham Phung; Google Art&Culture