Madame Son Restaurant, located within the breathtaking Danang Marriott Resort & Spa, is delighted to unveil its Coconut Set Menu 5-Course…
EMBARK ON A GASTRONOMIC JOURNEY TO THE LAND OF COCONUTS: INTRODUCING THE COCONUT SET MENU 5-COURSE AT MADAME SON RESTAURANT, DANANG MARRIOTT RESORT & SPA
The Coconut Set Menu 5-Course takes diners on an exceptional journey through the delectable tastes of Vietnam. The experience commences with the tantalizing crunch of the Vietnamese-style Coconut Taco (Banh xèo), a delightful fusion of textures and flavors that sets the stage for what lies ahead. Continuing the voyage, guests will savor the freshness of the King Mackerel with Salmon Caviar, expertly dipped in a tantalizing Coconut Ponzu sauce. This harmonious combination of ingredients highlights the delicate balance between the ocean's bounty and the tropical allure of coconuts.
As the journey progresses, guests will be treated to a creamy soup cooked with heirloom tomatoes, crispy lobster wontons, and coconut juice, delivering a symphony of flavors that is both comforting and invigorating. This course showcases the versatility of coconuts as a culinary ingredient, enhancing the overall depth and richness of the dish.
The highlight of the Coconut Set Menu 5-Course is the slow-braised Wagyu Beef Cheek, masterfully cooked in coconut juice. This show-stopping dish offers a flavorsome and tender experience, where the succulent beef cheek is infused with the natural sweetness of coconuts, creating a truly memorable gastronomic moment.
The culinary voyage culminates on a high note with the Exotic Garden Dessert, a delightful creation that presents an array of flavors inspired by the tropical bounty. Guests will be delighted as they explore the different taste sensations presented in this sweet finale, capturing the essence of the captivating coconut landscape.
"We are thrilled to introduce the Coconut Set Menu 5-Course at Madame Son Restaurant," said Alexander Horwat, Executive Sous Chef of Danang Marriott Resort & Spa. "Our aim is to transport our guests to the land of coconuts through an exceptional culinary experience. Each dish has been meticulously crafted to showcase the versatility and richness of coconuts, while also celebrating our resort's stunning tropical surroundings."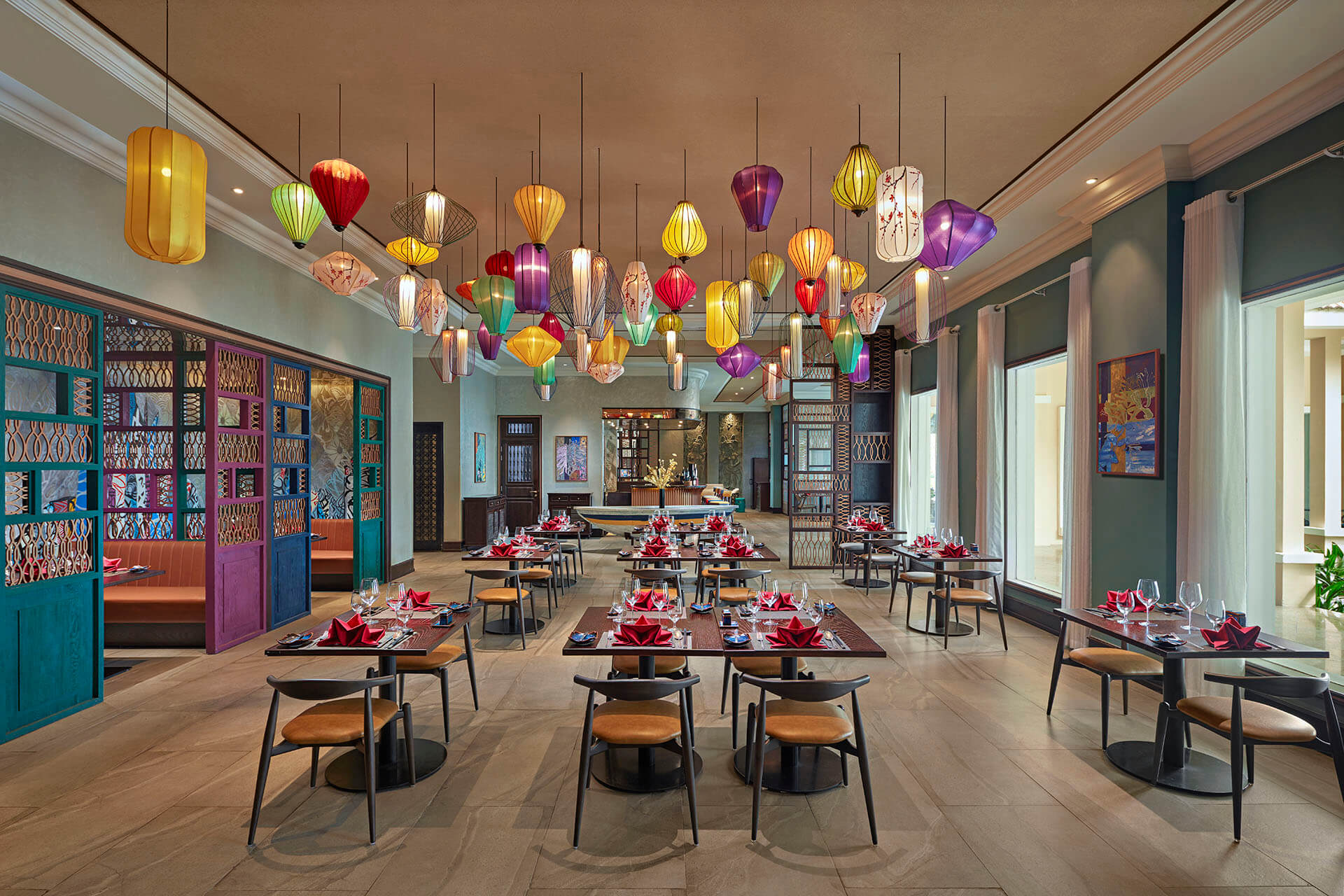 The Coconut Set Menu 5-Course is exclusively available at Madame Son, priced at  VND850,000++ per person.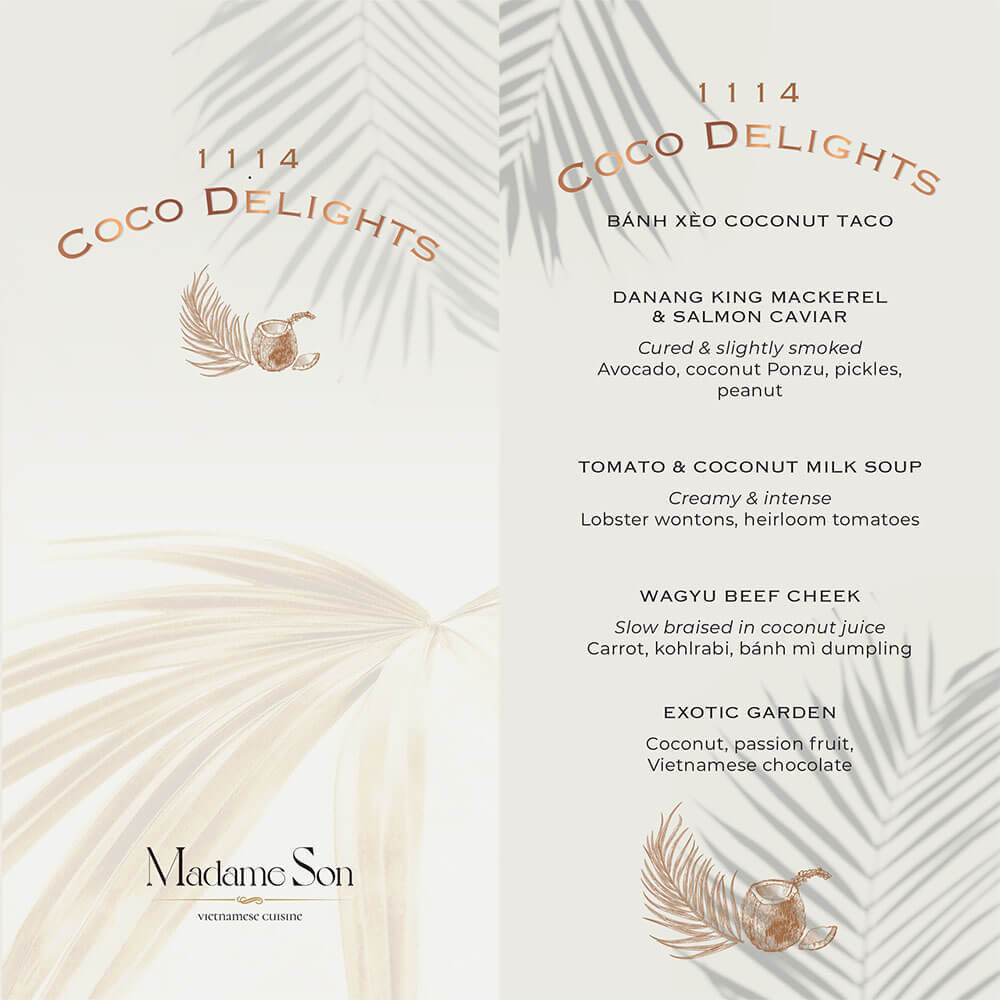 To ensure an exceptional dining experience, reservations are highly recommended. For more information or to make a reservation, please contact:
Madame Son Restaurant @ Danang Marriott Resort & Spa
Address: No.7 Truong Sa, Ngu Hanh Son, Danang, Vietnam
Phone: (+84) 236 396 8888 | Email: danang.reservations@marriott.com
Website: http://marriottdanang.com/
Facebook | Instagram