Overlooking My Khe's iconic beach, there are few more inspiring places to keep fit. Set on 20th floor, our swimming pool offers swimmers a relaxing, outdoor experience far from the madding crowd – providing infinite luxury and relaxation. Kids'pool is connected with the swimming pool.
Our Swimming Pool surrounded by colorful, elegant design and next to the Aqua Bar and Restaurant, it's truly an oasis to refresh & relax. Take a dip in comfort with infinity, lay down on the sun bath bench to read a favorite book or sip a stylish cocktail.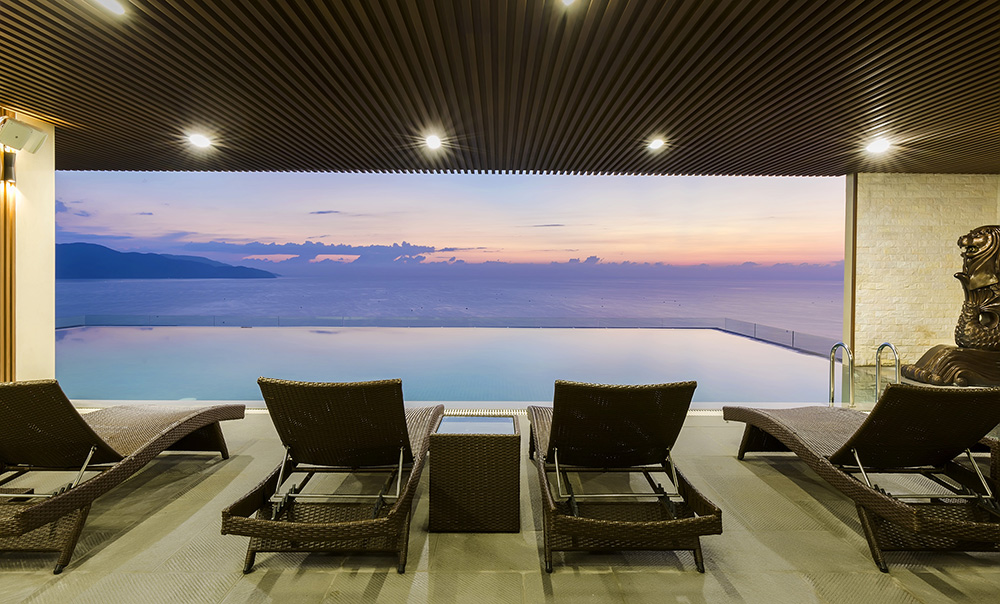 The 20th floor of Balcona Hotel Da Nang with infinity pool is one of the ideal destinations for photography enthusiasts. Let's view the beautiful photos which took at infinity pool.
Our gods have found out a great place to have the magical photos. What are you waiting for. Please come to Balcona hotel Da Nang to get special camera angles.
Latest Posts