La Belle Spa – Balcona Hotel Da Nang
Prev
1 of 7
Next
La Belle Spa – Balcona Hotel Da Nang provides unique spa experiences with therapies created from a harmonious combination of the essence of oriental technology and Vietnamese herbal secrets. Each of our separate services is designed to provide you with the best experience and feel you have ever enjoyed.
Relax in harmony and pureness at La Belle Spa! You will enjoy luxury service with a private room. The employee is trained professionally. Blending in the delicate space from essential oils and herbs will bring a sense of total relaxation from the inside of you.
Each therapy session begins with a special tea and ritual foot bath. This is part of La Belle Spa's process to introduce oriental culture. Therapy sessions are carefully designed to meet your individual needs.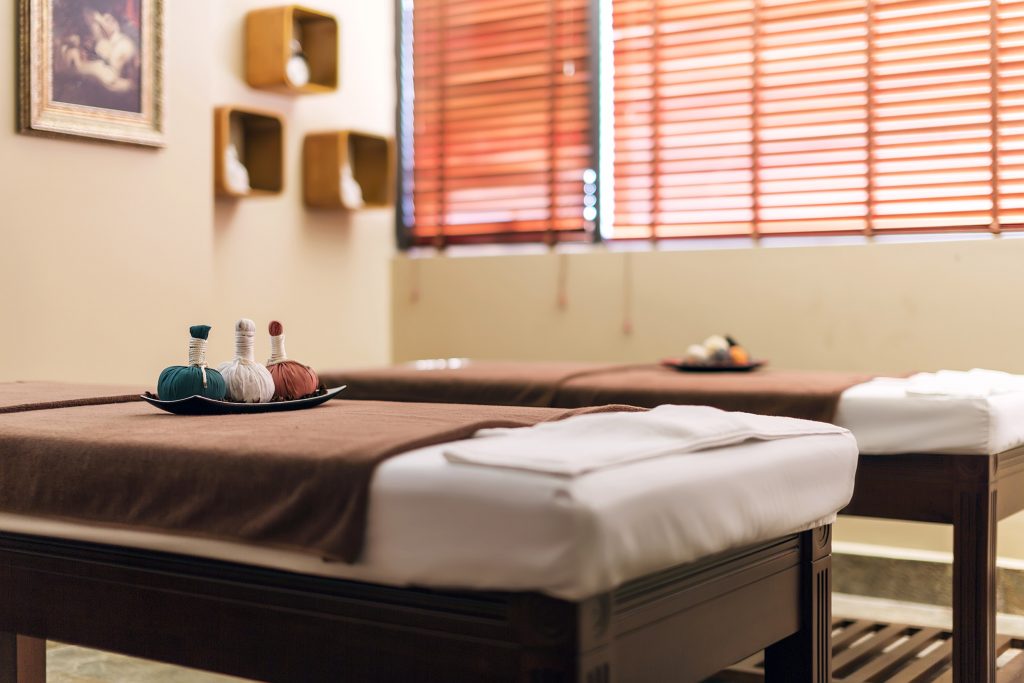 La Belle Spa has been created for your complete relaxation, where tranquility prevails throughout the exquisite, elegant, and soothing architectural design. Unwind in your own personal sanctuary and discover the ultimate space for your total well-being.
Inspired by traditional aspects of Vietnam culture and worldwide traditions, philosophies, and modern techniques, the  La Belle Spa created a selection of treatments that restore one's inner, natural state of equilibrium. Soothe the stress of modern life away and surrender to ancient healing rituals of fragrant oils, aromatic herbs and spices. Allow yourself to be fully immersed in a private and personal inner journey and to be enveloped by serenity and peace.
Welcome to La Belle Spa! Step into our world of care, where time is left at the door and a new journey begins….
Location:  21st  floor- Balcona Hotel Da Nang 288 Vo Nguyen Giap Street, My An Ward, Ngu Hanh Son District, Da Nang, Vietnam
Price: from 320,000 VND (20% off for hotel guest only!)
Time: 9:00 – 22:30
Single Massage rooms and Double Massage rooms.
Foot massage venues.
Steam sauna and Dry sauna
Latest Posts