Welcome to the " IMPRESSIVE FESTIVE SUMMER" journey at Asia Park. Asia Park will be open from 2 pm to 10 pm every day, from Monday to Sunday and the entrance is free.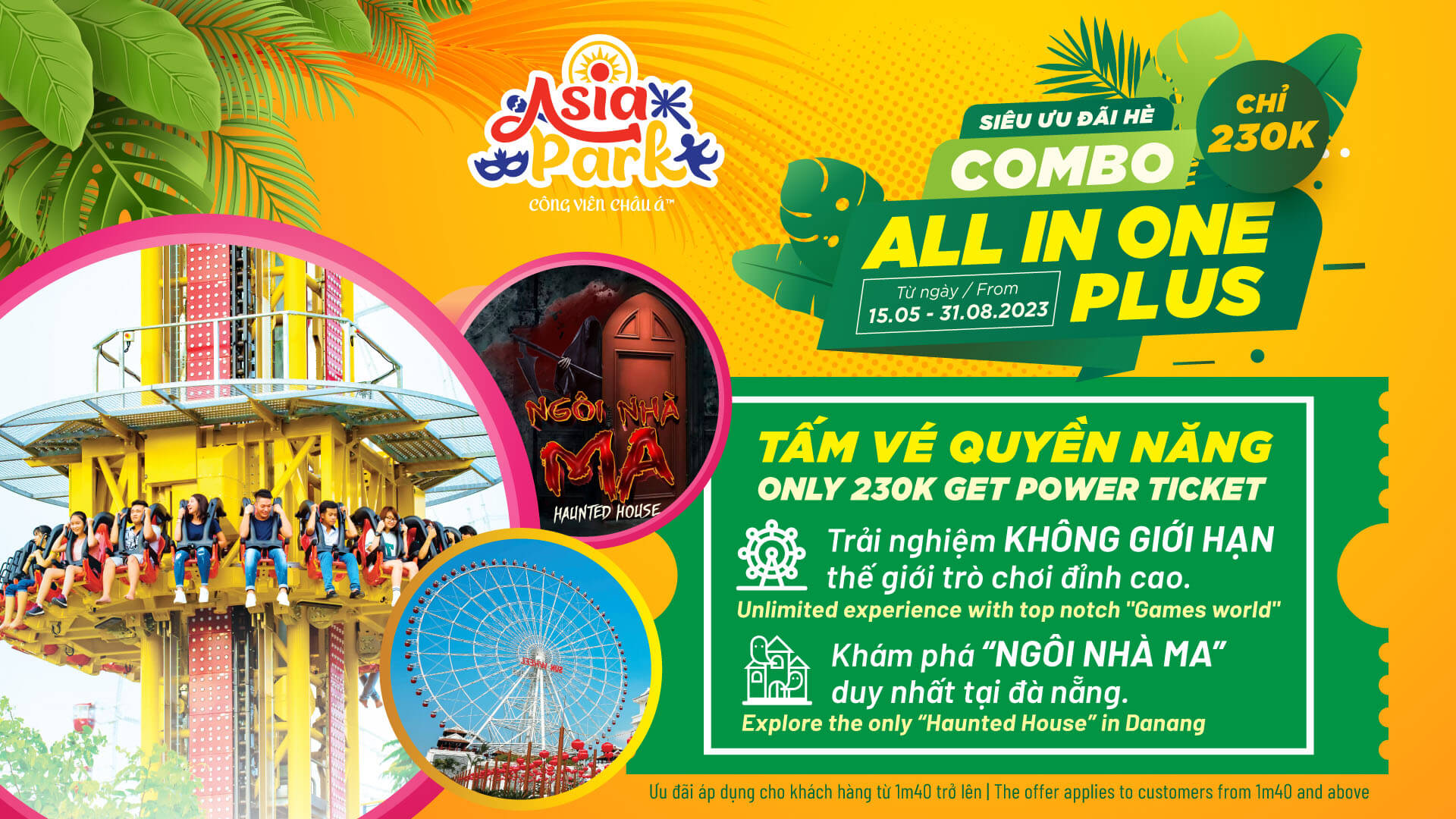 You will be challenged with exciting games from 2 pm to 9 pm with a package ticket price of only 200,000 VND for adults and 100,000 VND for children. Moreover, from May 15 to August 31, 2023, for only 230,000 VND, you will have an "All-in-One Plus Combo" to experience unlimited games and explore the only ghost house in Da Nang.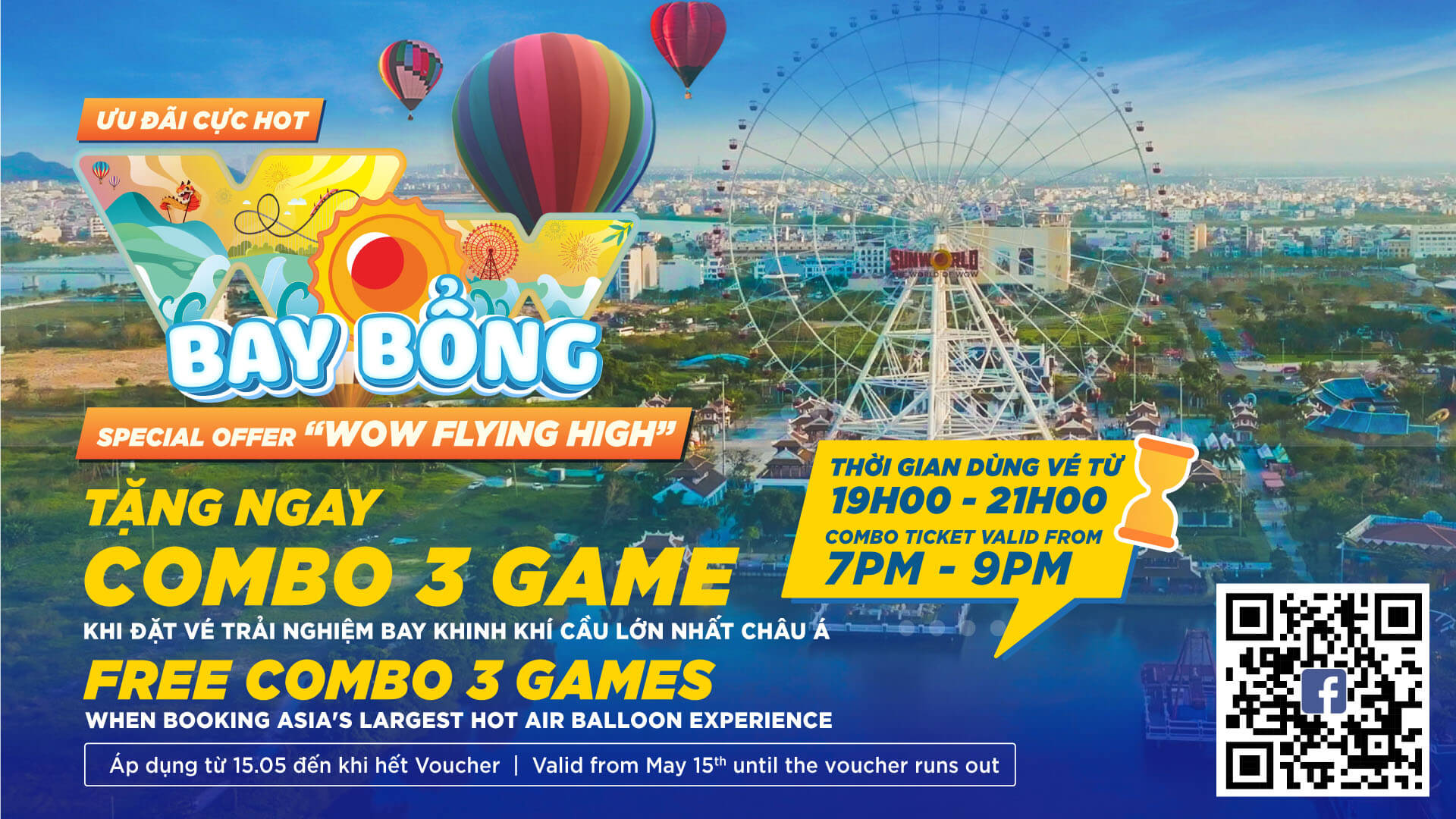 Additionally, from May 15 to December 31, 2023, visitors who purchase tickets for the largest hot air balloon ride in Asia will receive a combo of 3 games of their choice (excluding the Sun Wheel) to experience at Asia Park from 7 pm to 9 pm daily. Visitors will have the opportunity to admire the panoramic beauty of the city at an ideal height.
Especially, Asia Park will take you to the "sleepless" summer days with the "M-Pack Festival & Carnival Street Food" starting from May 20th. The festival will take place for 4 months with many impressive activities. From Monday to Friday and Sunday, visitors can enjoy Kpop dance and traditional Vietnamese art performances. Immerse yourself in the festive atmosphere of food and beer with hundreds of diverse stalls offering unique dishes from Korea, Vietnam, China, and other Asian countries, which will surely leave you satisfied.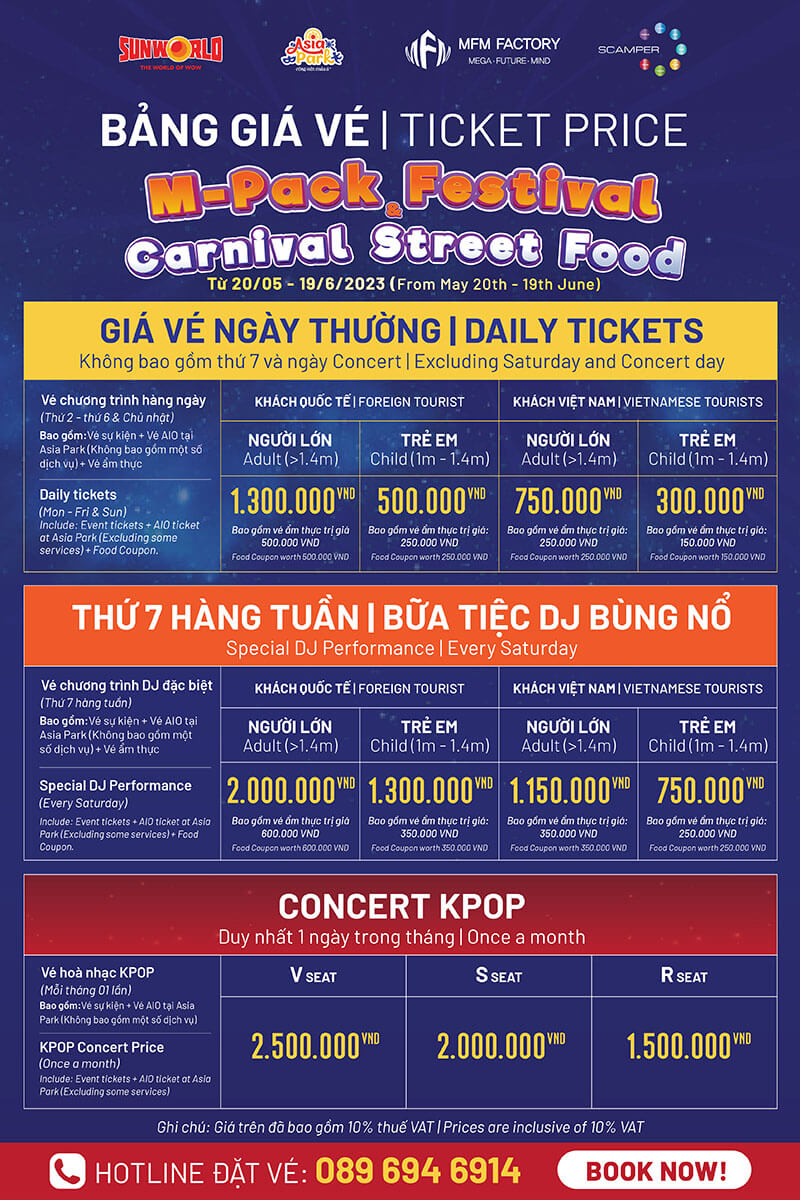 Every Saturday, from 7 pm to 11 pm, the Hot DJ Festival will take place with sexy and beautiful Korean DJs like DJ Soda, DJ Sura, DJ GG… Specially, once a month at Sun Wheel Square, there will be a KPOP music concert, featuring the top Kpop idols from South Korea, with the finale being the K-pop Relay activity. Visitors will be immersed in the colorful music parties, enjoying the performances together, dancing and swaying to the rhythm…
So, let's come and join us at Asia Park for a happiest summer adventure!
According to asiapark.sunworld.vn
Express Your Reaction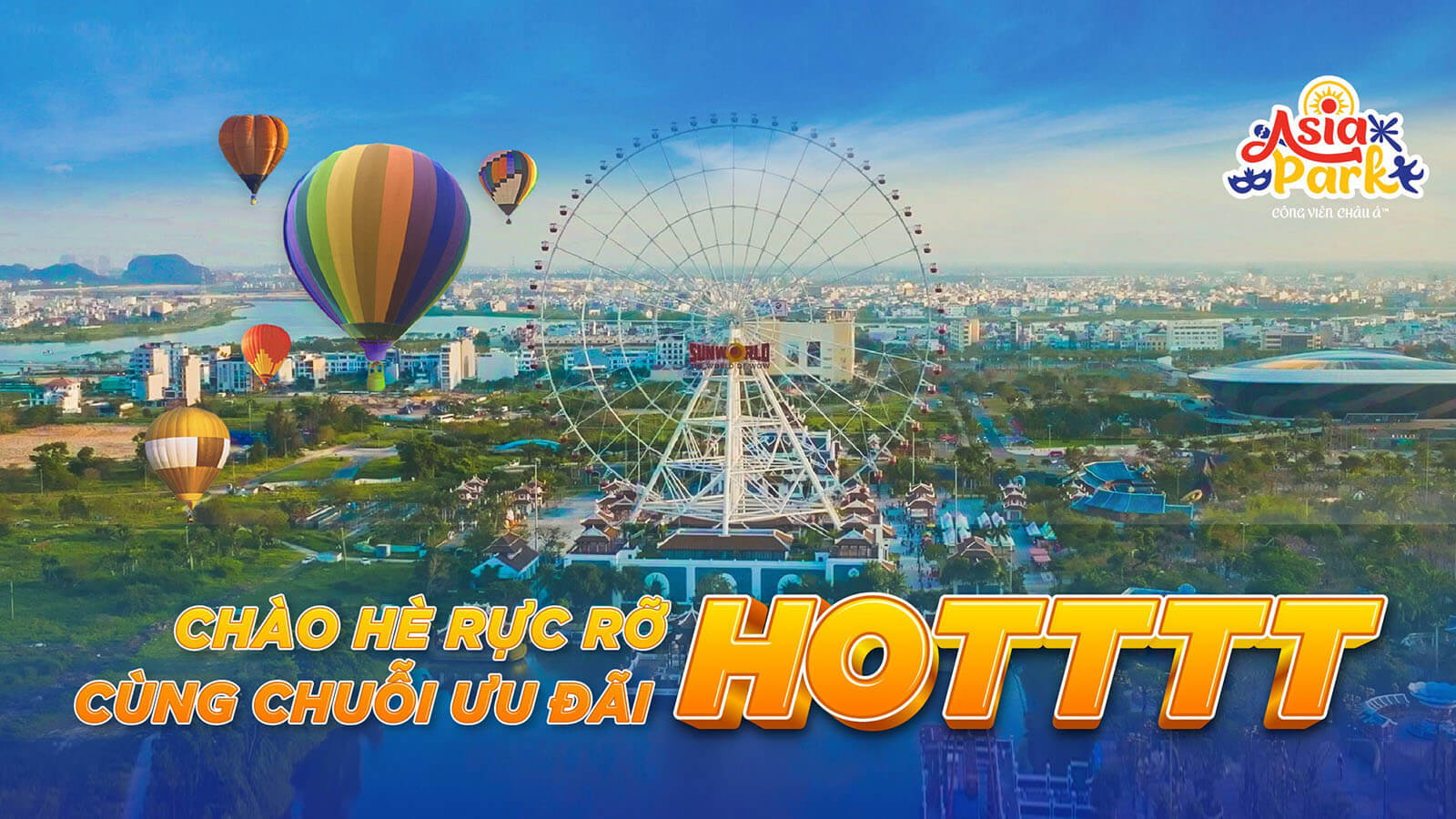 You have reacted on

"IMPRESSIVE FESTIVE SUMMER journey at Asia Park ..."
A few seconds ago
Latest Posts