Dragon View Riverfront Hotel – one of the best choice for apartment-style hotels in Da Nang city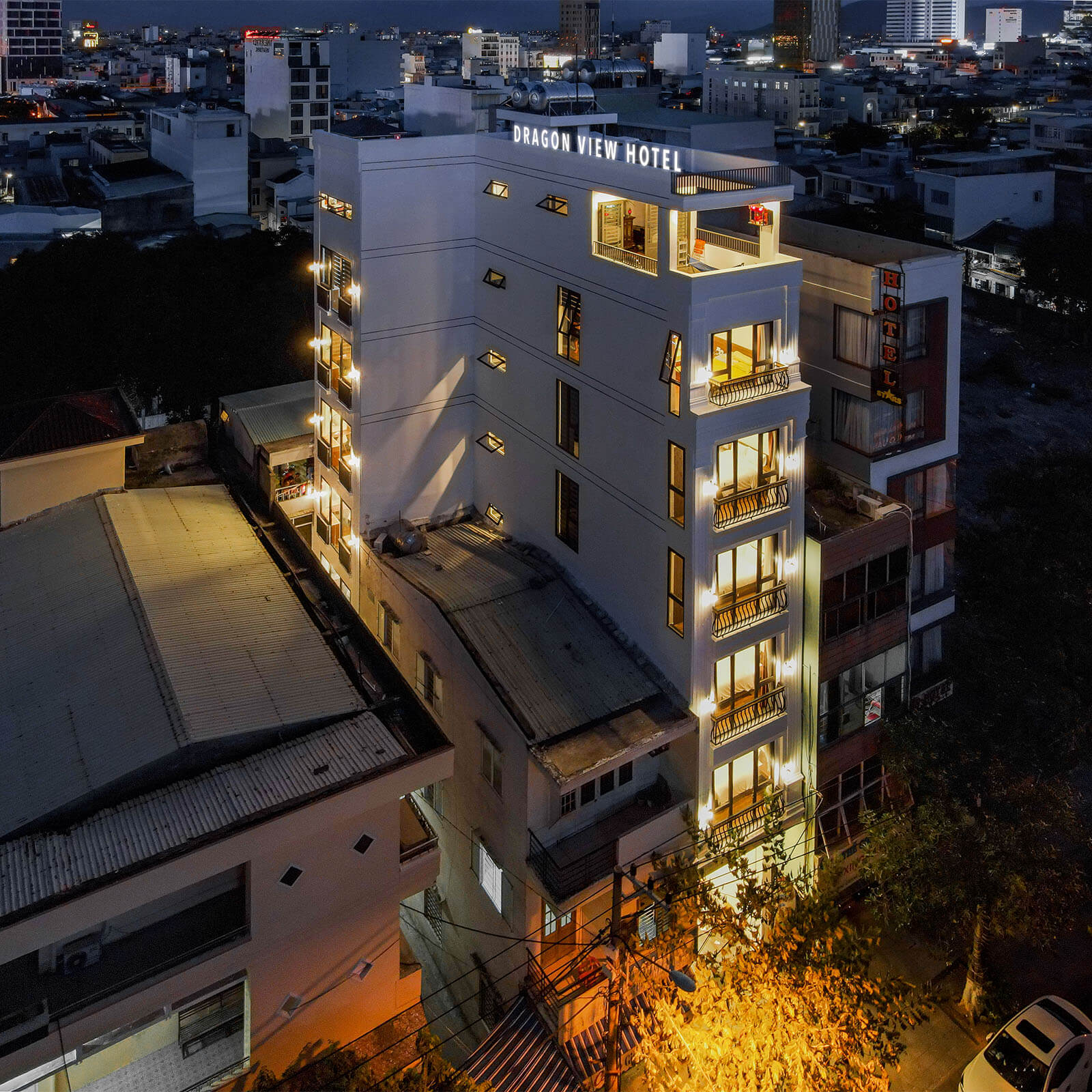 Dragon View Riverfront Hotel – one of the best choice for apartment – style hotels in Da Nang city
Located in the city center just 3 minute-walk from Han River Bridge, Dragon Bridge and less than 10 minutes from the international airport, Dragon View Riverfront Hotel, with elegant and modern design, promises to be an ideal choice for either vacation or a long business trip in Da Nang.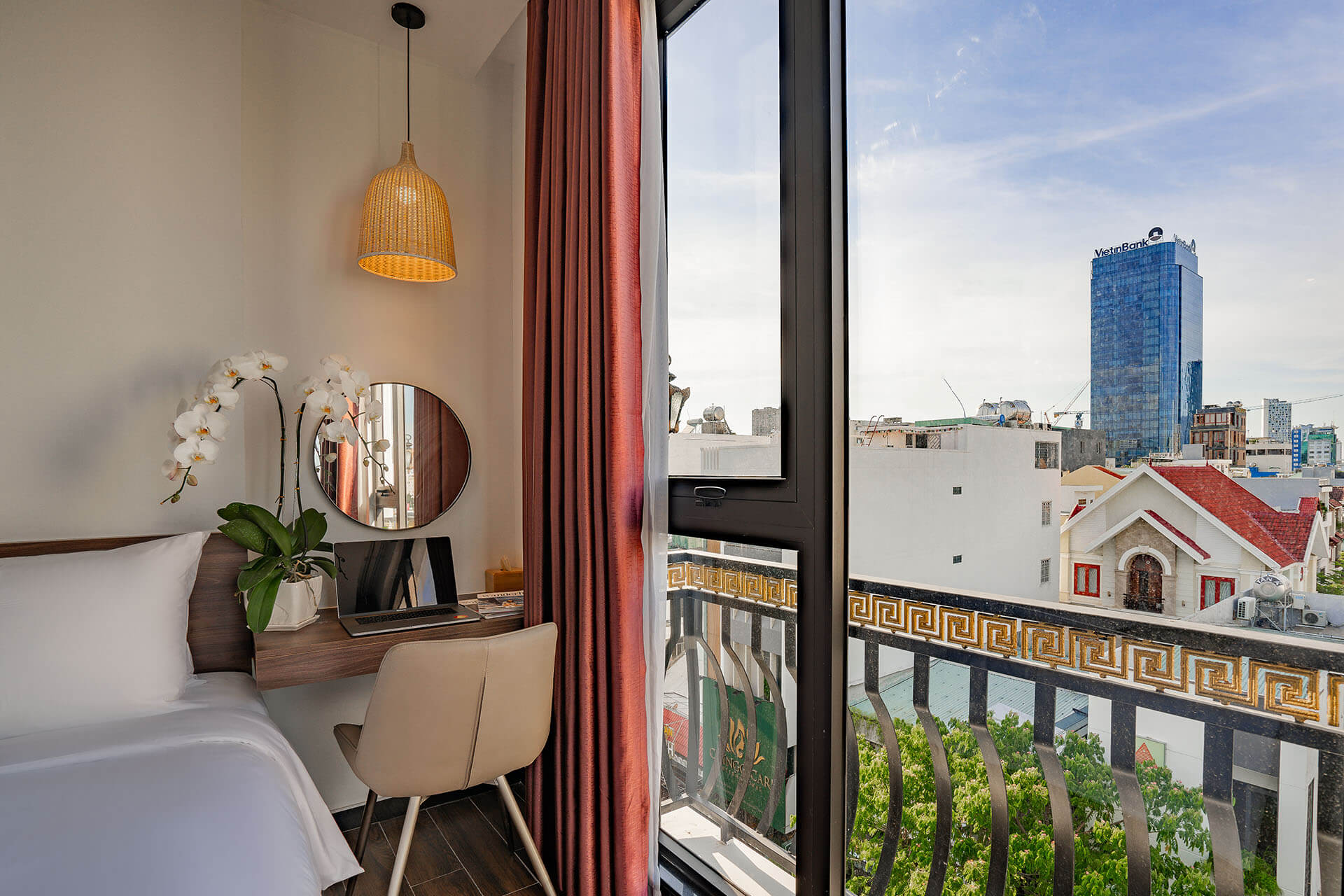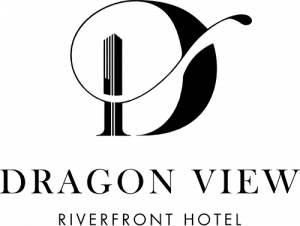 DRAGON VIEW RIVERFRONT HOTEL
Add: 07 Le Hong Phong street, Hai Chau District, Danang 550000
Tel: (+84) 905 758 777
Email: info@dragonviewhoteldanang.com
Website: www.dragonviewhoteldanang.com
Hotel location allows you easily to visit different tourist destinations such as Asia Park, Marble Mountains, Cham museum, Love bridge, Han market,… Other food and beverage spots nearby are Indochina Riverside mall and many convenient stores like Vinmart, Big C supermarket, and famous cafes, restaurants. In addition, we offer additional services such as shuttle bus and daily tours on request.
We have 4 room types, all come with Smart TV
|Studio|
Area 35m2 maximum 2 adults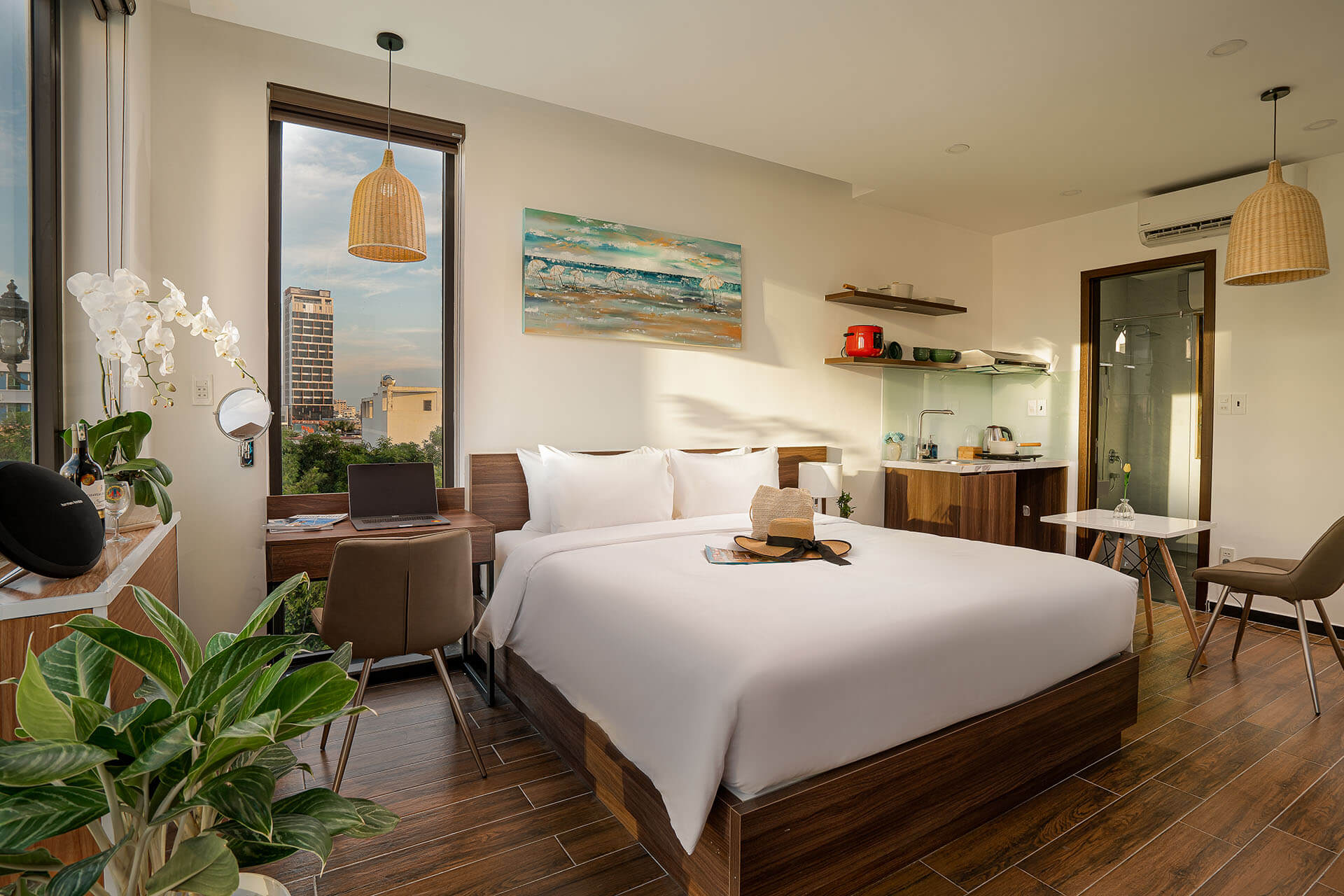 Room is fully equipped with amenities, luxurious furniture. With spacious room space along with open space design in deep brown warm colors, Studio room will bring a feeling of relaxation and cozy when experiencing the modern soundproofed room system and the best services at Dragon View Riverfront.
This is definitely the best time for you to enjoy the holiday at Dragon View Riverfront hotel.
|Deluxe Studio|
Area 35m2 with river view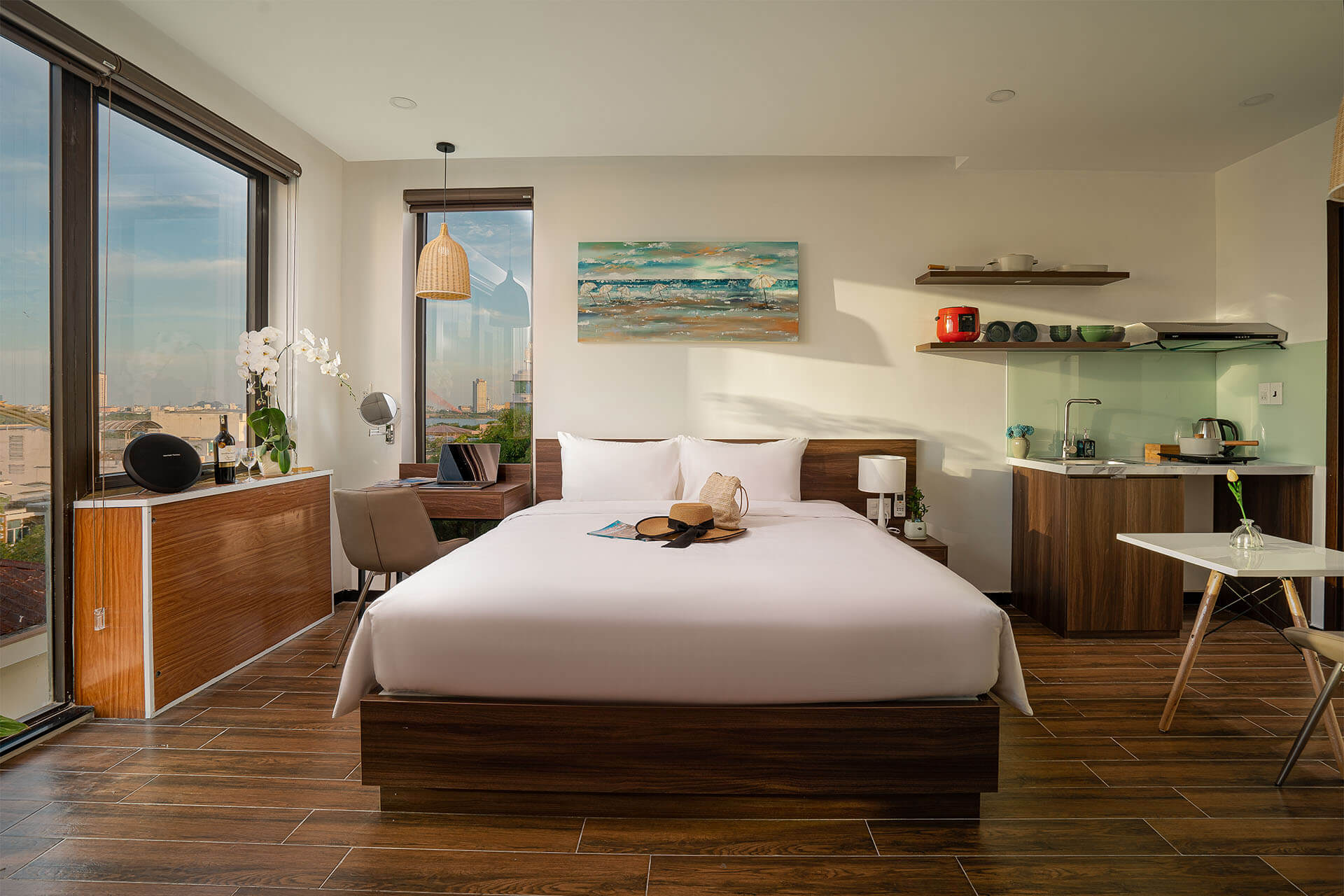 Deluxe Studio Room is the perfection of the design and harmony between neutral colors in the room. In addition, you can easily enjoy the sight of the Dragon Bridge and Han River through the doorframe from the Studio room.
You can comfortably surf the web, watch movies with high-speed internet connection and most of all, the room is fully equipped with modern equipment and necessary facilities for you to have a great time staying with family and relatives on a trip to Da Nang city.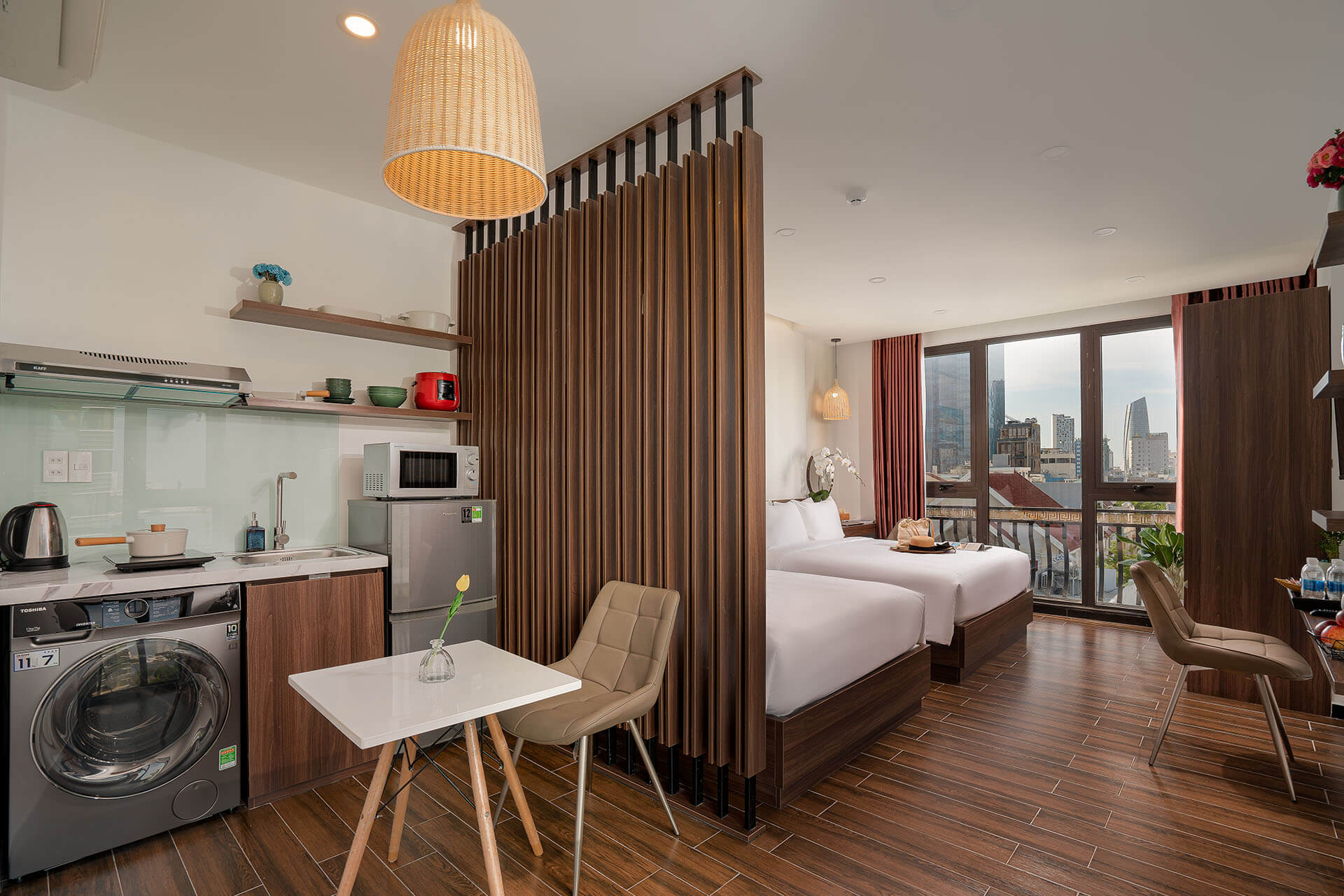 |Family Suite City View|
Area 45m2 Maximum 4 adults and 2 children with City view
The suite has an advantage of spacious 45m2 space including 2 king-sized beds. This will be the best choice for a family trip or group trip.
In particular, the interior is decorated in an elegant and delicate way that makes you feel comfortable and relaxed while retaining the inherent elegance in each design. In addition, the panoramic view of the city helps you capture the beauty of the beautiful coastal city in your sight.
Family Suite City View Room will bring absolute relaxation for you when you experience our best services at Dragon View Riverfront Hotel.
| Family Suite River View|
Area 45m2 Maximum 4 adults and 2 children with River view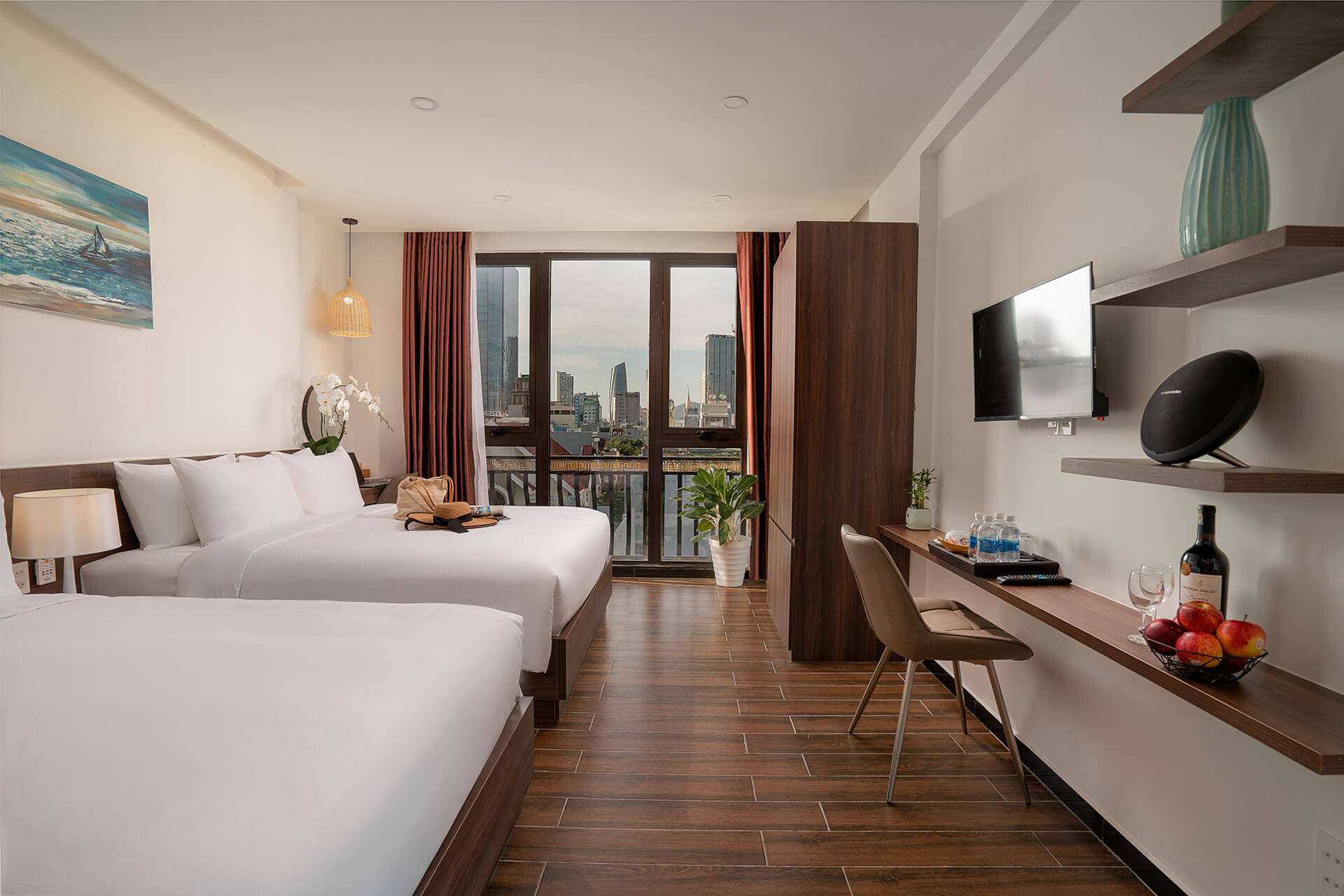 With a spacious area of 45m2, the room is designed with 2 king-sized beds with a view towards the Han River and Dragon Bridge, very suitable for long-term travel with family and relatives.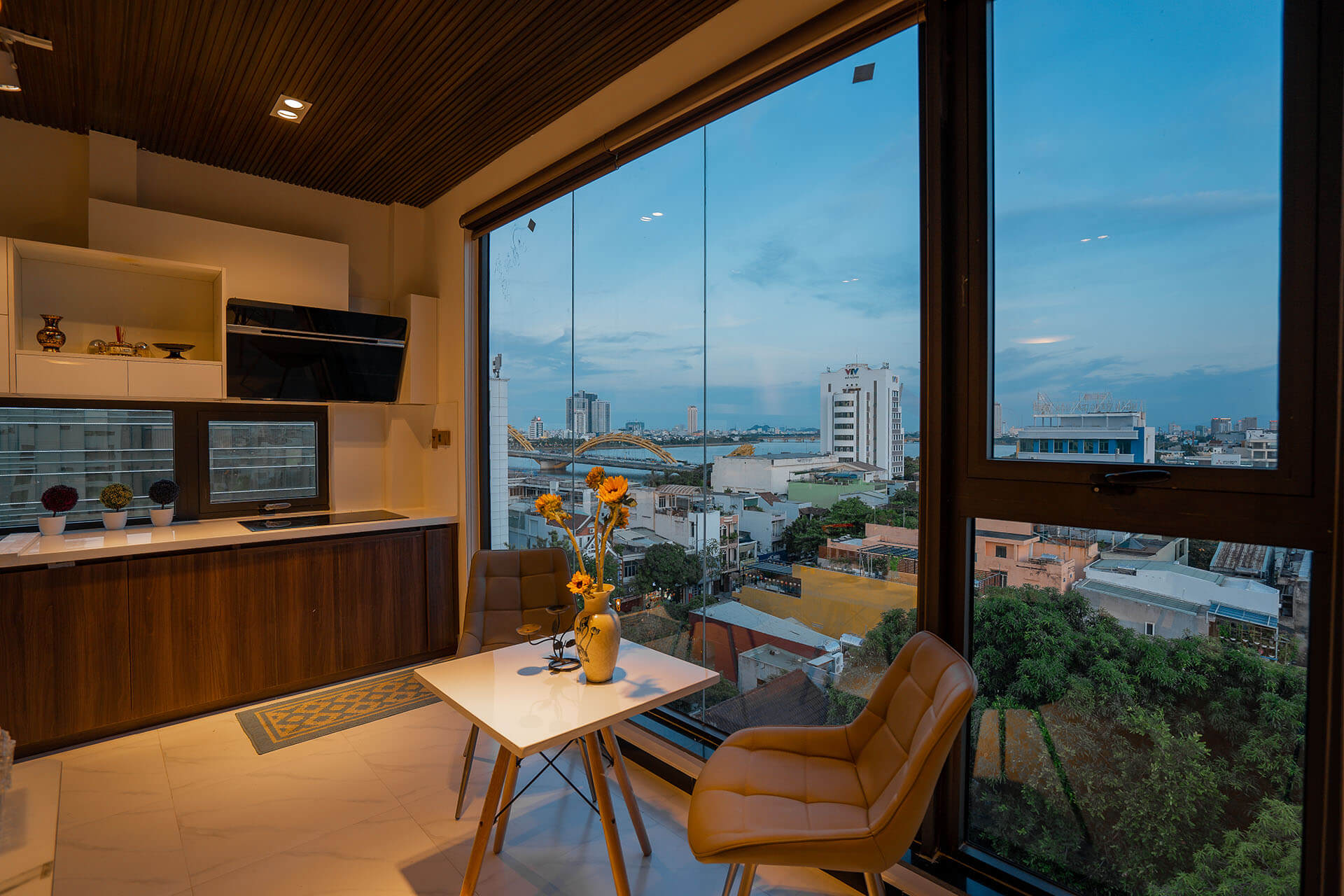 In a modern space with a deep brown color, the room is also designed with a separate kitchen for cooking and essential amenities for the family such as: refrigerator, microwave, cooking utensils… In particular, the large bed is extremely smooth to help you easily fall asleep through great relaxing moments at the Family Suite River View room of Dragon View Riverfront hotel.
Dragon View Riverfront Hotel owns the beautiful scenery of Dragon Bridge, with various advantages to confidently bring you and your family the most memorable moments of reunion.
Modern and lively rooms with unique tones create a sense of absolute comfort and relaxation. With other carefully invested services, Dragon View Riverfront Hotel is pleased to be the ideal destination for your family.
Location
Right in the center of Da Nang city
About 2 km from Da Nang International Airport
About 3 km from Da Nang station
About 45 km from My Son Sanctuary
About 25km from Hoi An Ancient Town
100km from Hue city.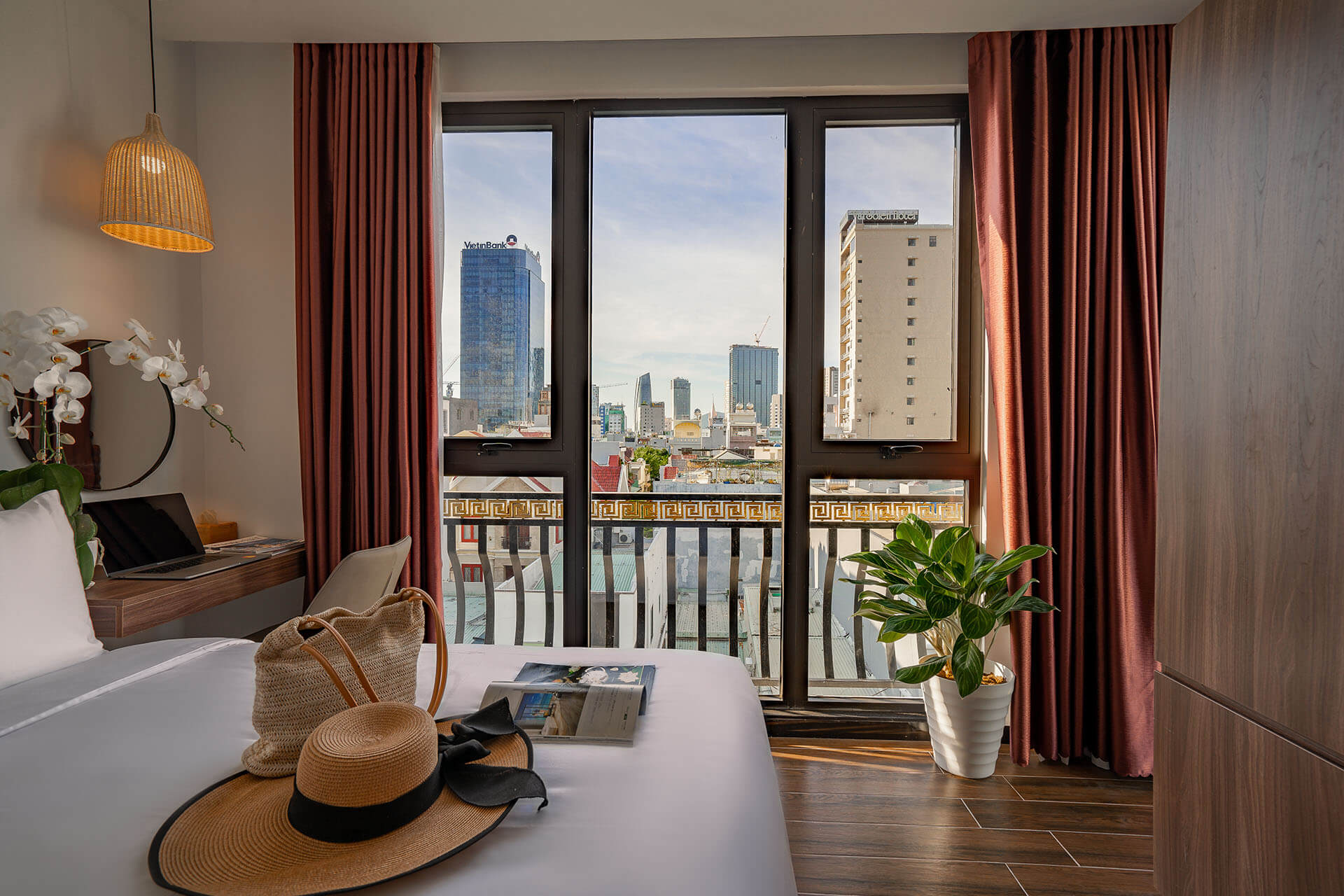 Useful information
Room voltage: 220
Hotel to be built in: 2020
Distance to airport: 2km
City center location
Check in from: 02:00 PM
Reception open: 24/24
Time to arrive at the airport (minutes): 10
Check out until: 12:00 AM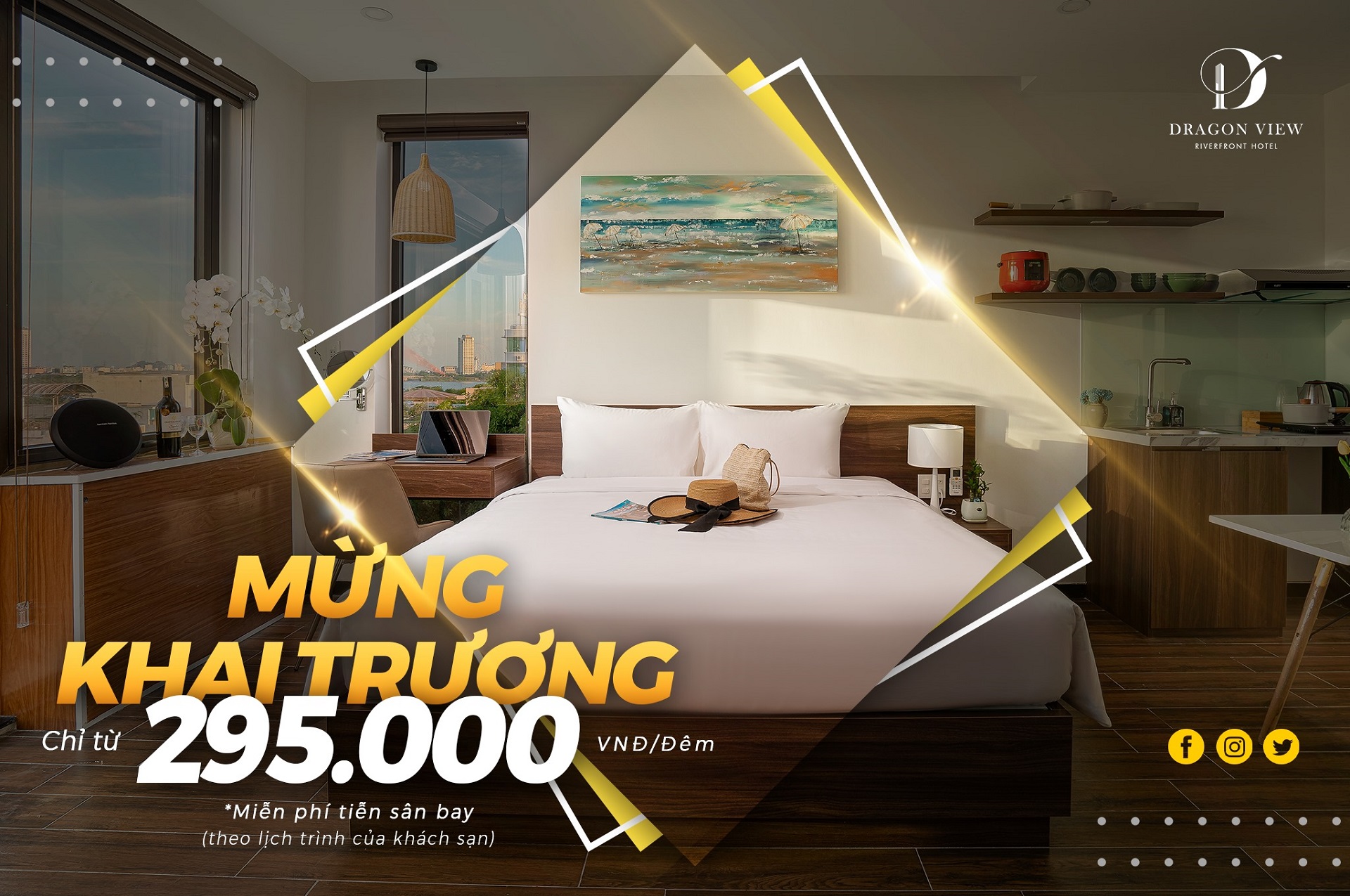 On the occasion of opening, Dragon View Riverfront Hotel, one of the best apartment-style hotels in the heart of Da Nang, offers an attractive package deal from only 295,000 VND / night and free airport drop-off according to hotel schedule
The program is valid from now until October 31, 2020.
Huan Nguyen
Latest Posts