Danang – Hoi An: He rides me on his "Dream"…
Danang – Hoi An: He rides me on his "Dream"…
It's true. It is the Dream motorbike, our companion on this journey. It would be a bit much for this little scooter to carry a big man like him but it still did good job so far.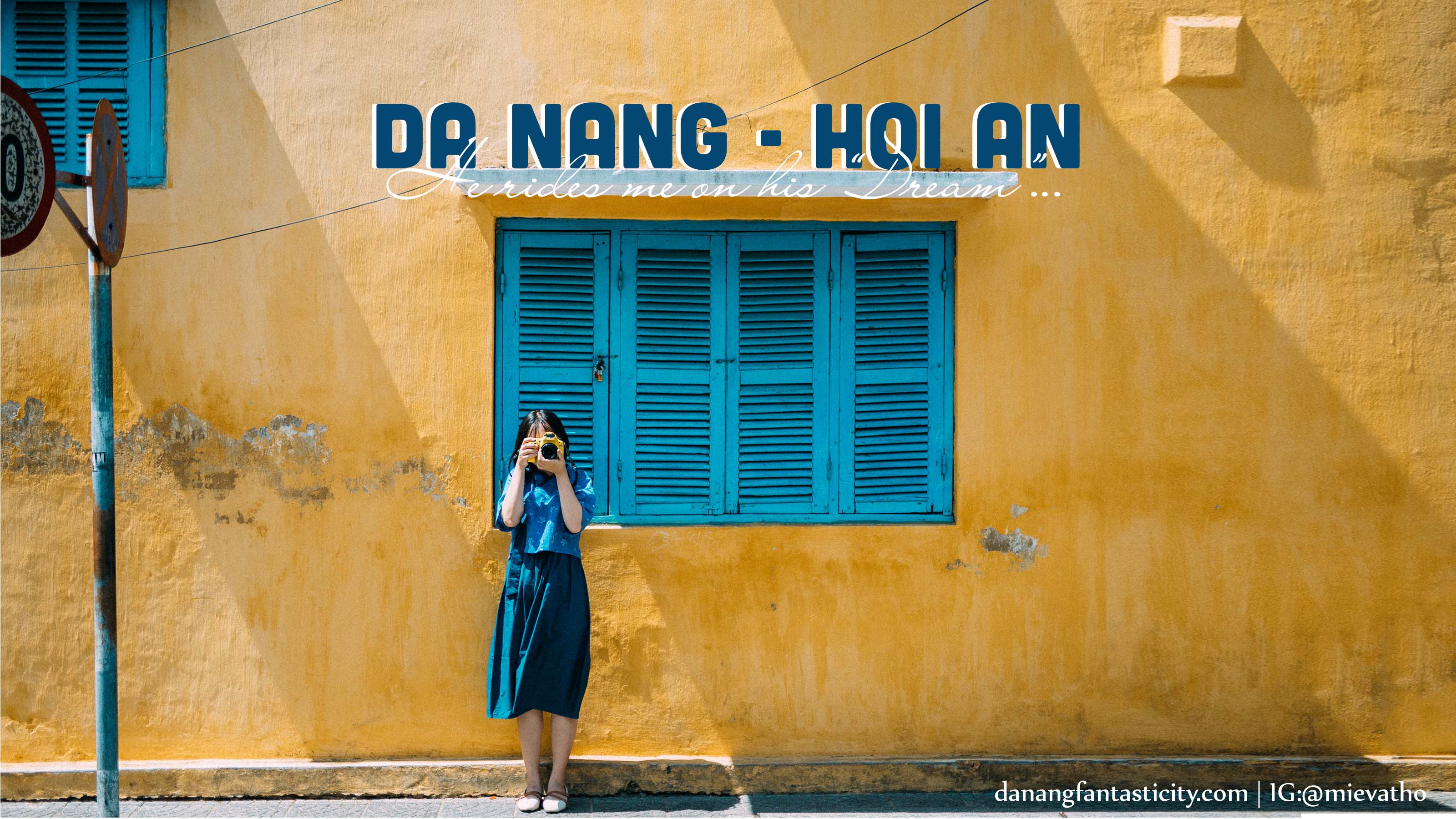 We are kind of lucky with rain as everywhere we go to, it starts raining. As like the morning before my flight to Hanoi, it showered so hard and swept away all my excitement. However, after 1 hour, it was sunny again. That was great…
This trip let us experience so many things. In Hoi An, we booked a homestay that was 4 km away of old town by mistake. We must be so sad but not at all.
Because of that accident, we decided to head to Cua Dai beach and we were so full with seafood and 2 coconuts while enjoying our cool afternoon. It was just that we failed to take any photo and just lied down on the bench and observed the sea.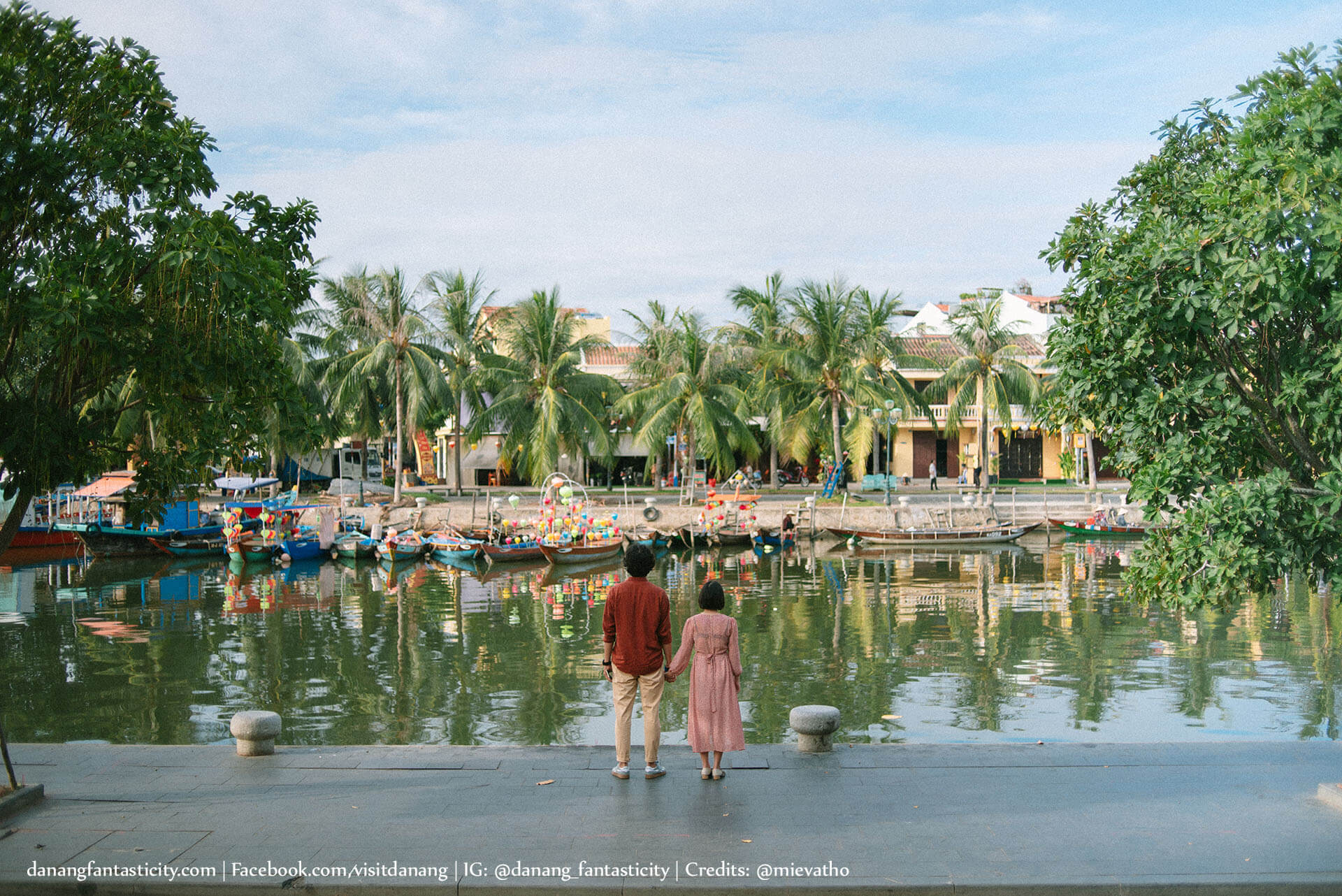 Without that mistake, for sure we would not have such a fantastic experience. My Hoi An is gorgeous in the early morning or sunset when the weather is so cool and we can take a ride on boat in the morning.
Let's walk along the young rice field which smelled the 'innocence'.
Good bye Hoi An, the "dream" was still with us to Danang.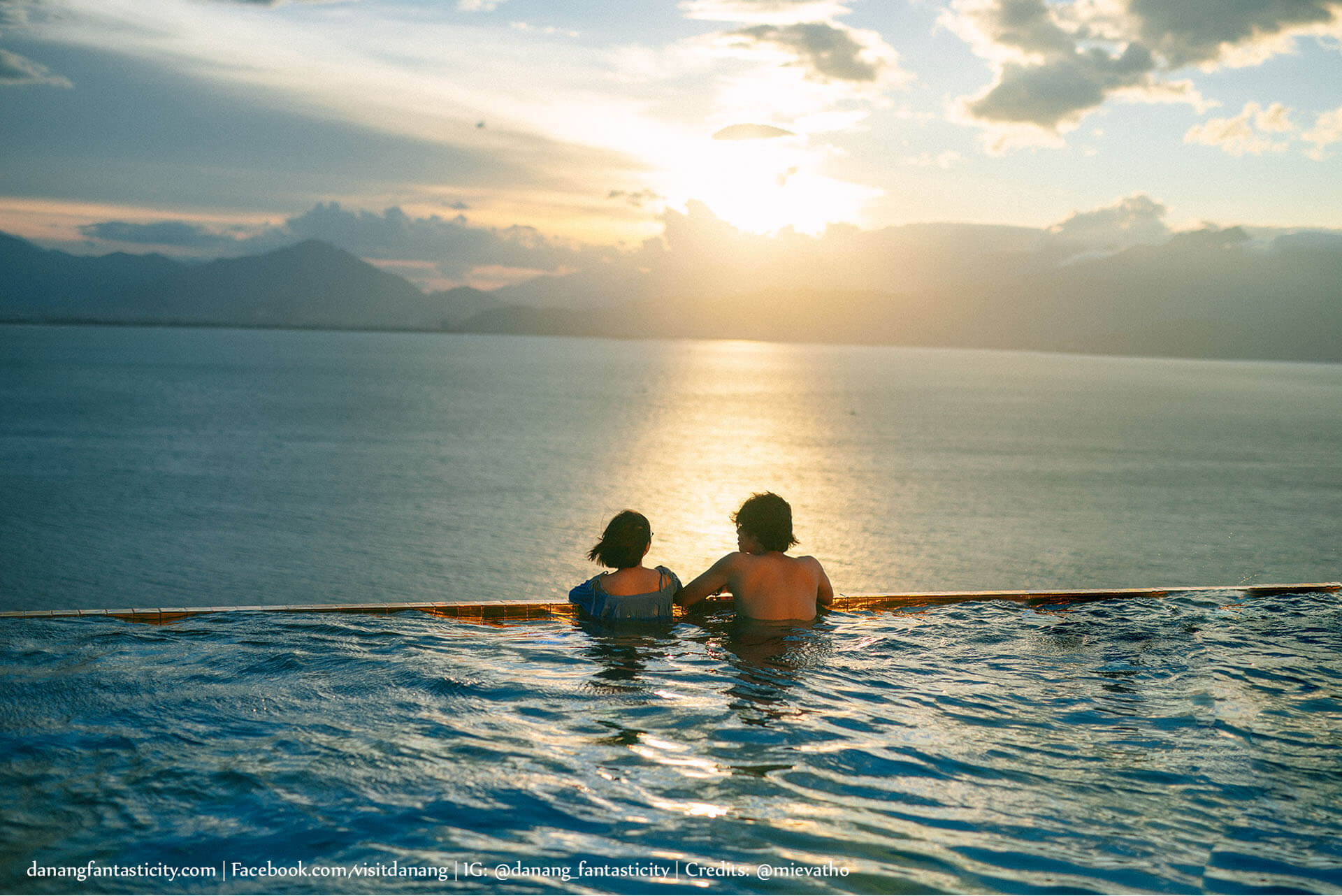 In Danang, that's the first time  I can have a panorama view of this city from the infinity pool and observe the beautiful sunset over Thuan Phuoc bridge.
Once the sunshine was away, the city light was up. I felt so touching when I saw every second passed.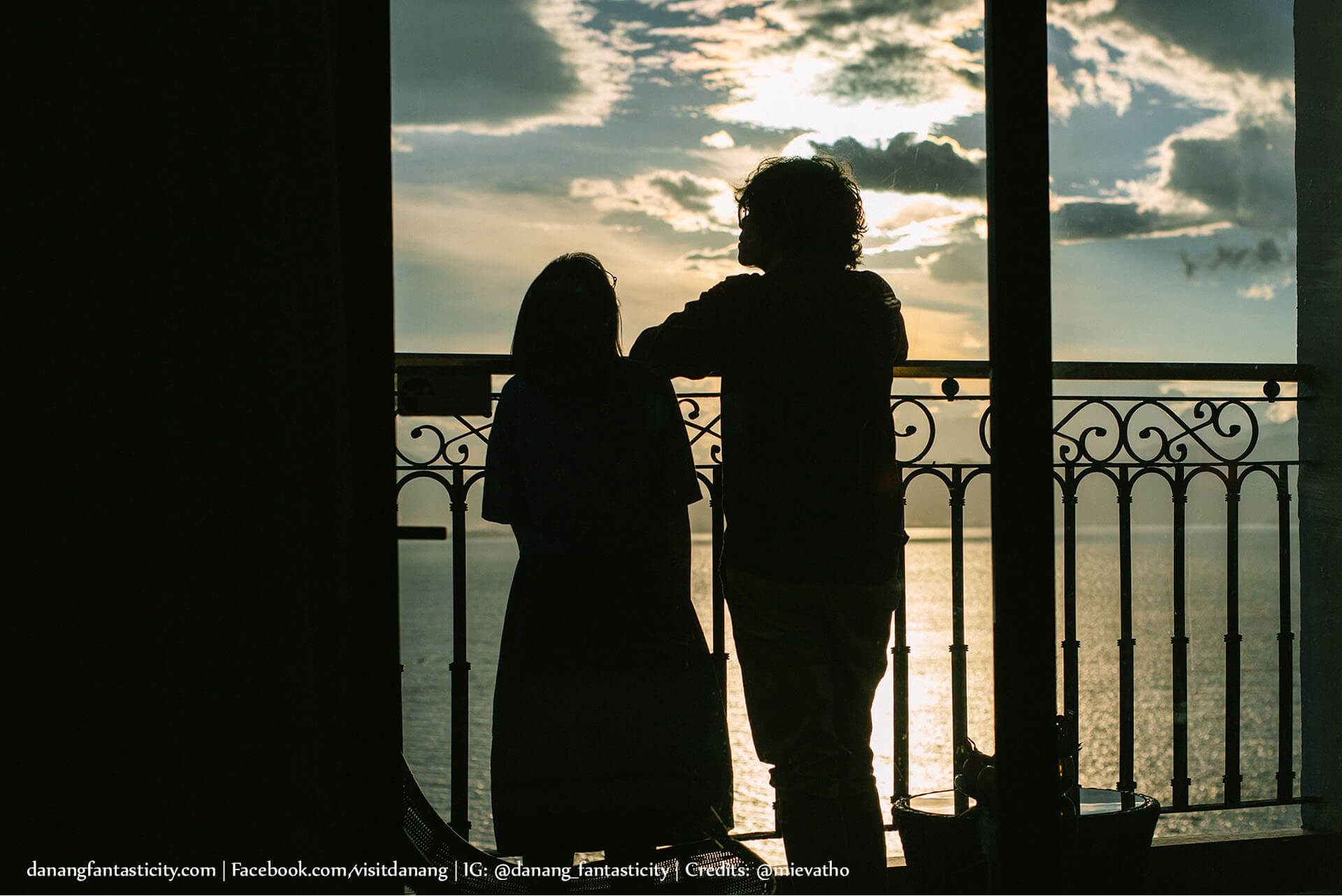 We both chilled out just by seeing everything and talking about our plans.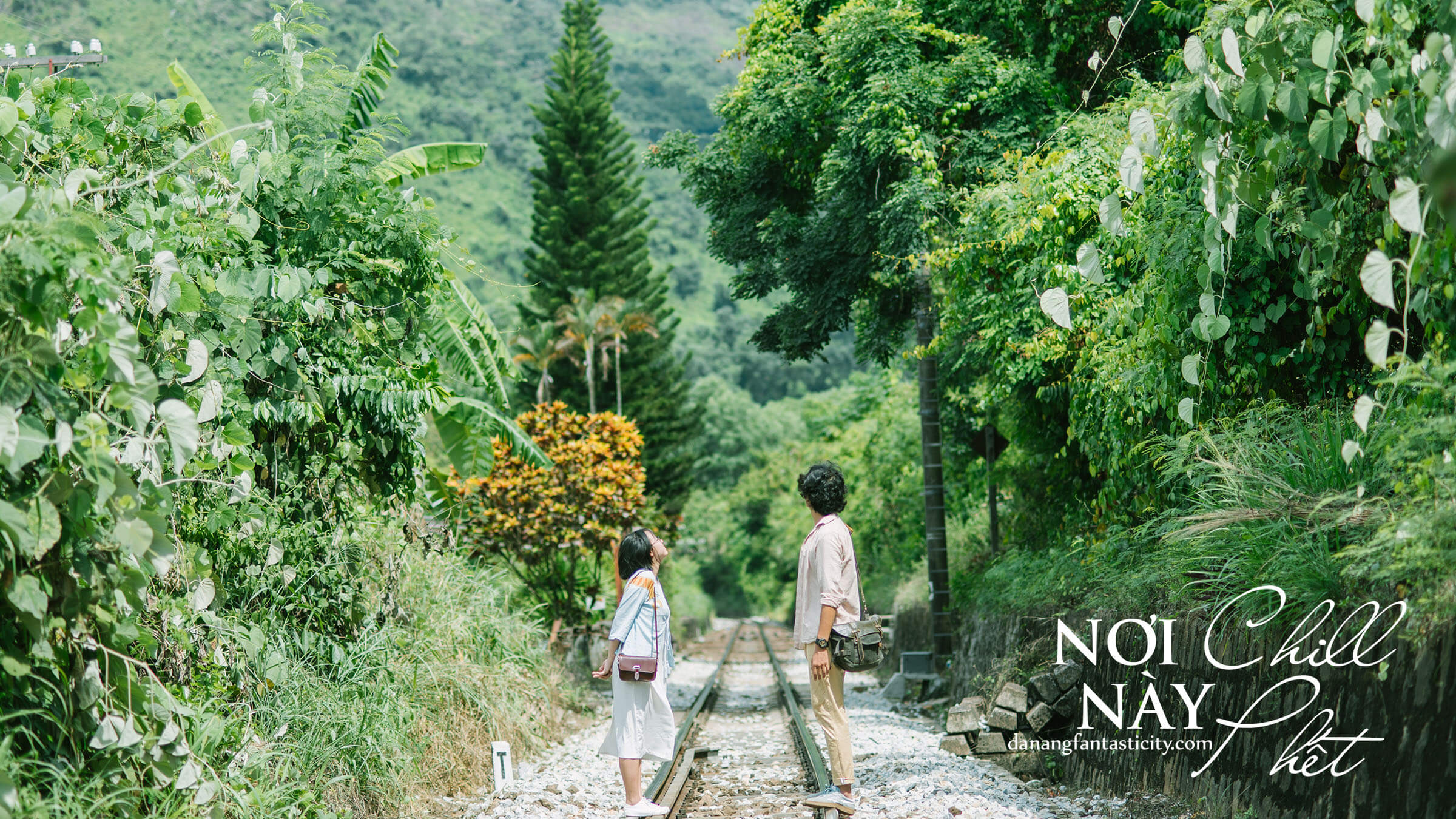 And still in Danang, we got a nice afternoon walking to Hai Van Bac station and Cau Vom. Like a fait, once we were there, there appeared a colourful train passing by.
We even did not wait for any second for that beautiful moment. We could just say it was super fantastic.
This time in Danang, it was like a dream. For this trip we not aimed for  attractions but for experiences. This city left me a strong impression of a morden and holiday city, a city for relaxation, a city to meet up great people and cool people who devote to the tourism development of this city.
These abovementioned passionate people have given me interesting conversation and gave me some tips about new attrations in Danang and Hoi An. Soon, we will return and experience more of this city as well  as meeting 'cute people' here like he said.
The recommended itinerary:
This time we just visit a few attractoons so I will also add on the attrations I have paid a visit last time:
1.City tour:
East Sea Park (with pigeons)
Love Lock bridge + Dragon Bridge, Tran Thi Ly bridge, Thuan Phuoc Bridge
Pink Church
Children Cultural Palace
2. Beach and rocks:
My Khe Beach
Pham Van Dong beach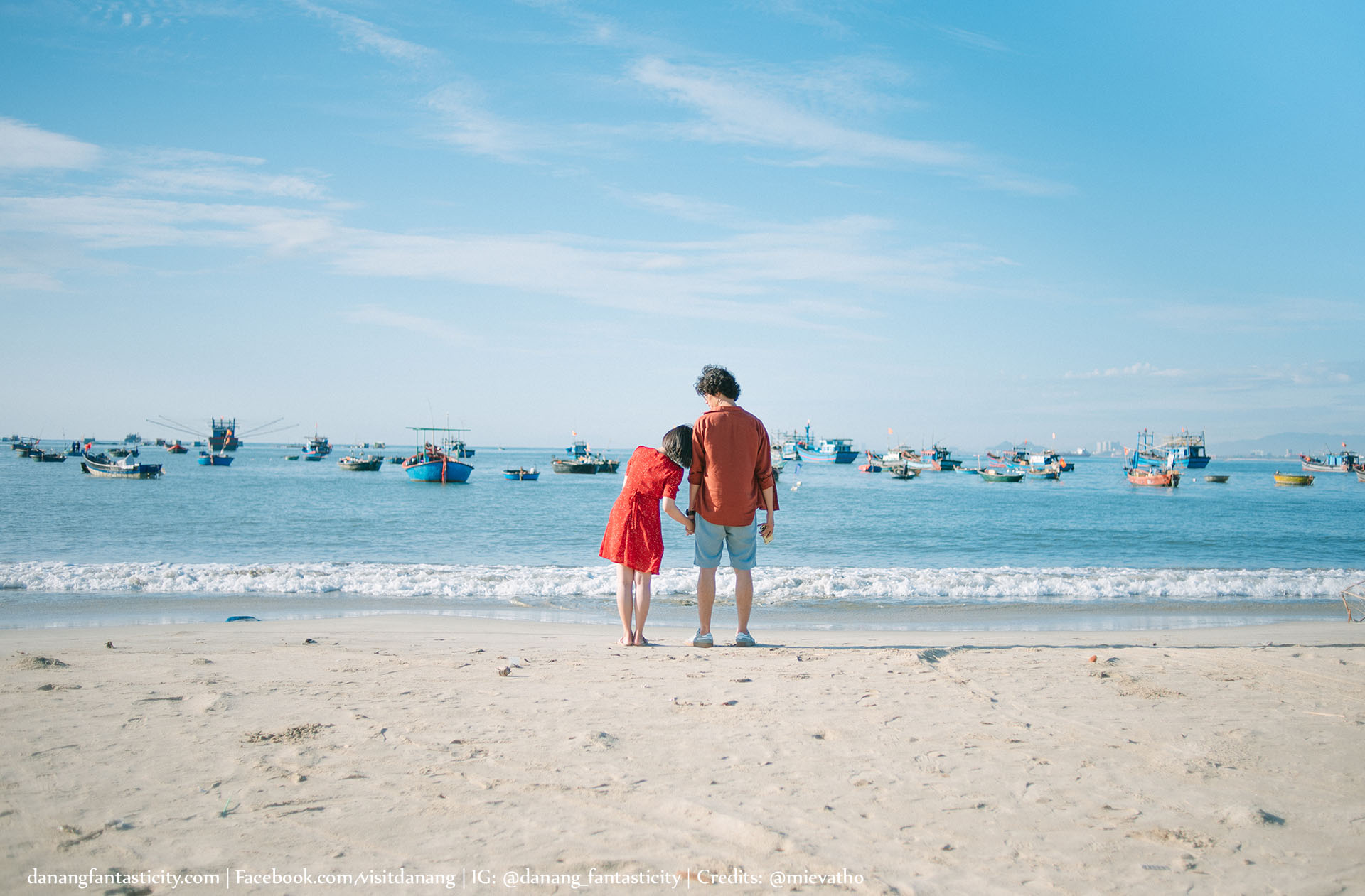 Beach of coconut boats (the intersection of Hoang Sa and Le Duc Tho street, there are loads of coconute boats there and beautiful sea morning glories)
Obama beach (Google map will display Bai Da, Tho Quang, Son Tra).
3. Check-in spots:
Conffetti: Nguyen Tat Thanh Street, Bach Dang street
Green Lake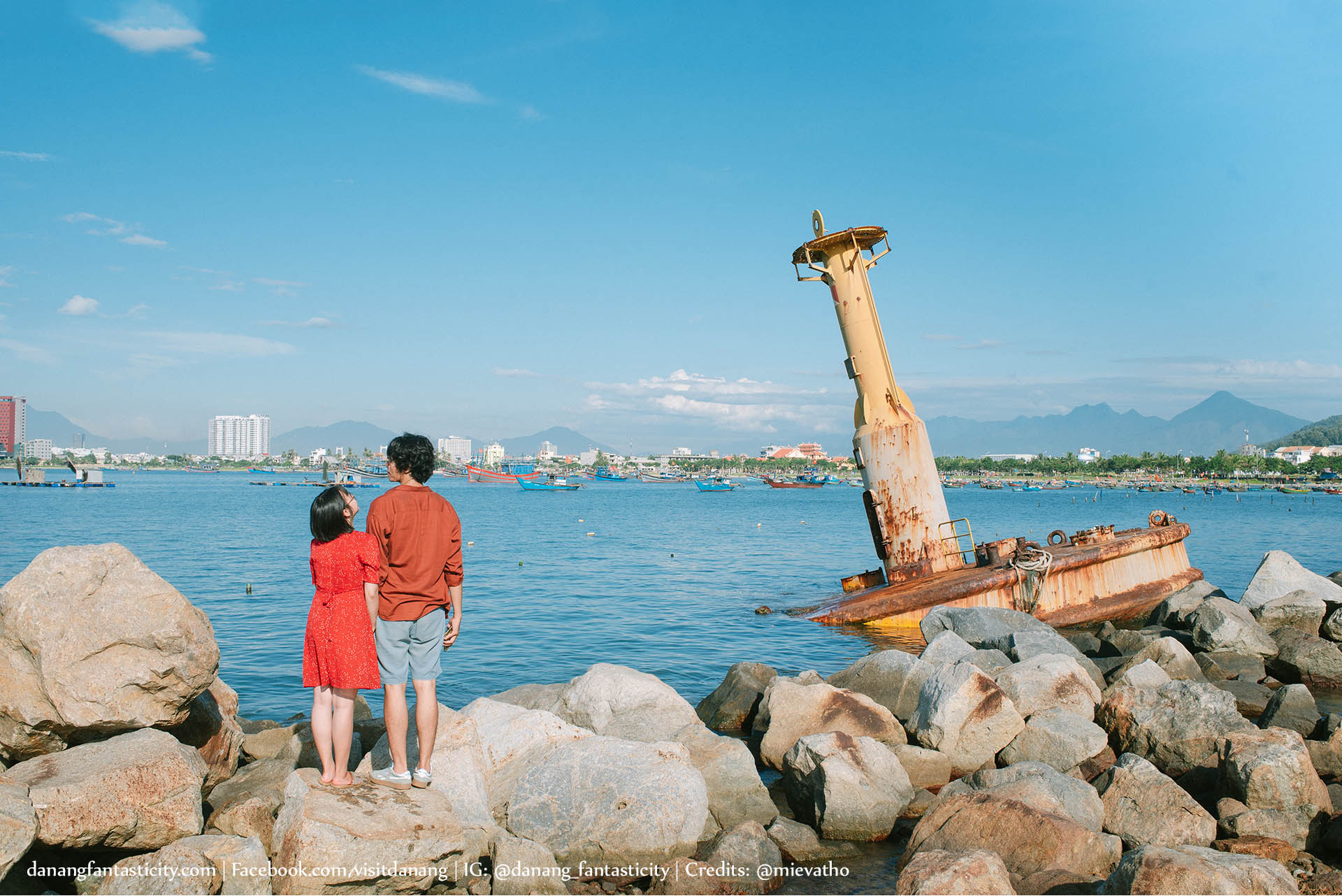 Son tra light house
Hoa Trung Lake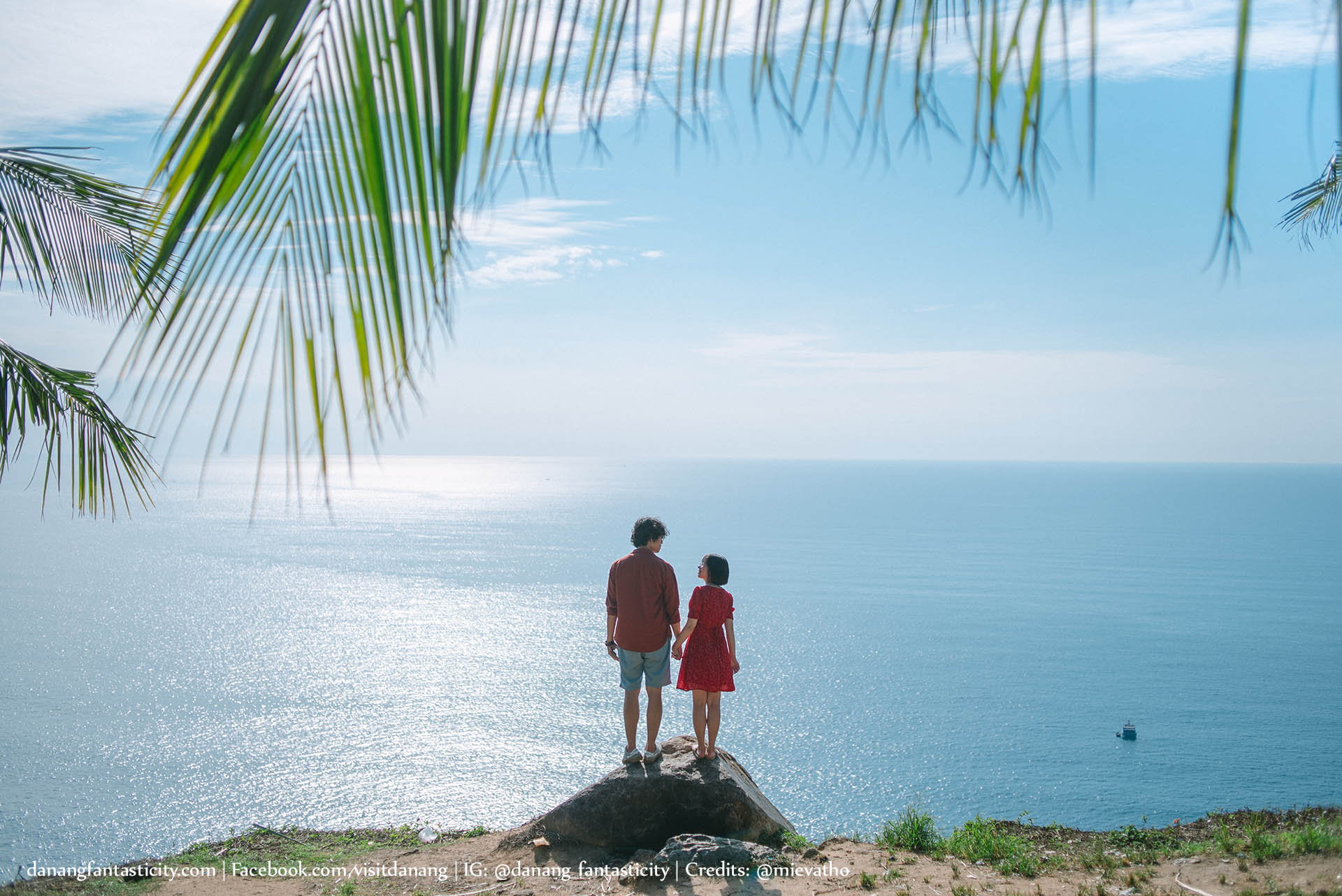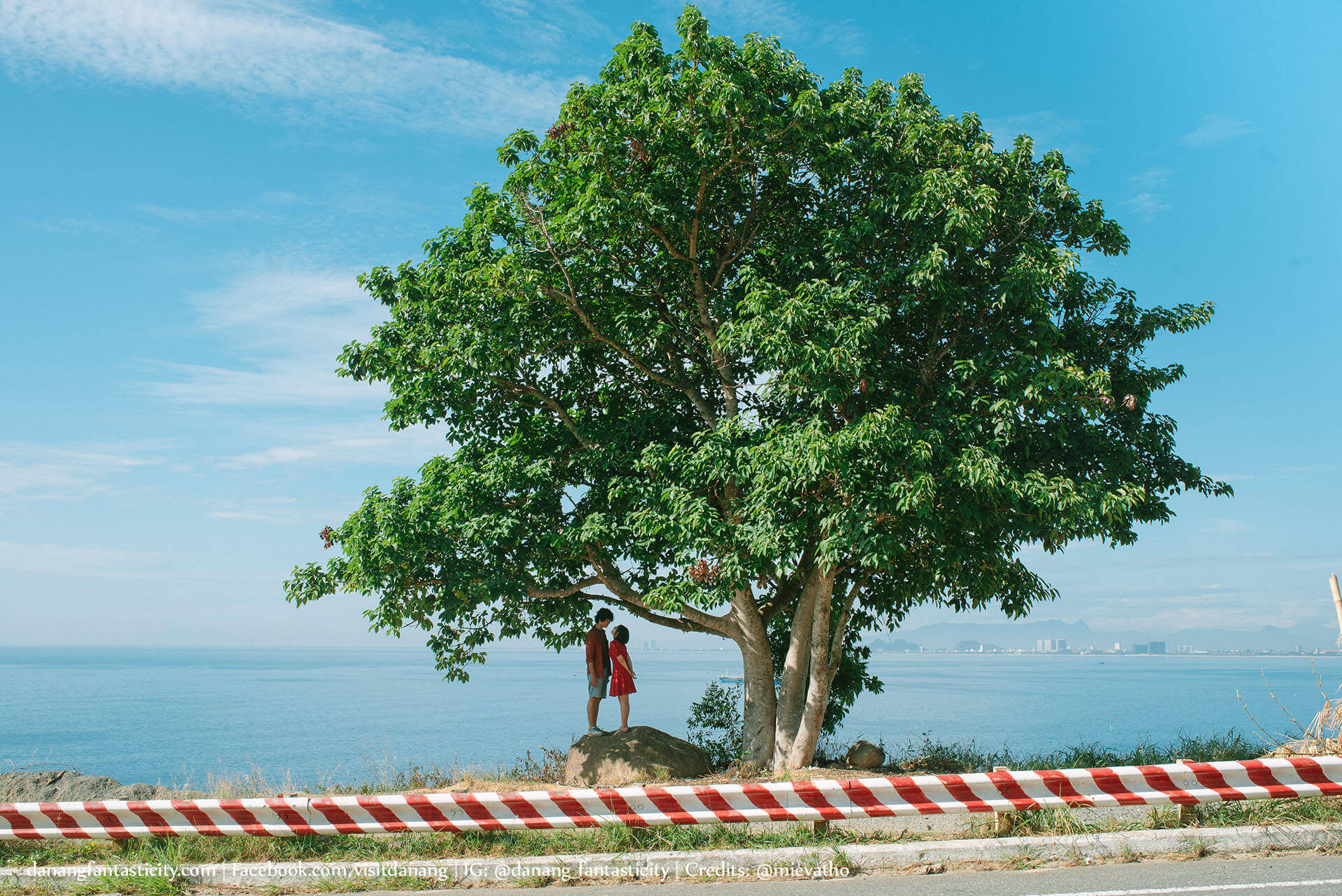 Lonely Pig tree (a beautiful tree on the way to Son Tra. From Danang to Son Tra, you can see this tree opposite Linh Ung Temple).
Cau Vom

Hoi An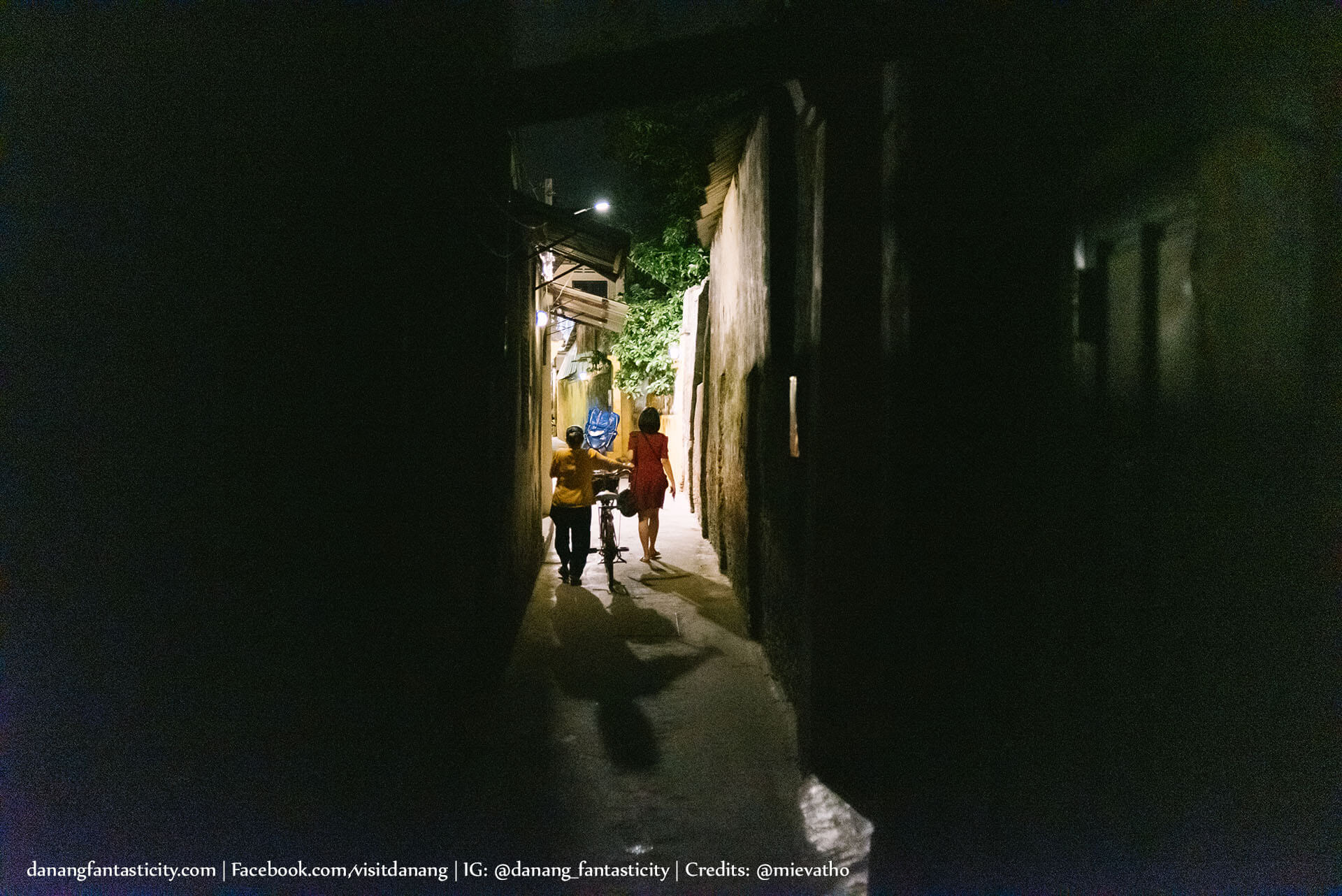 Golden path: Tran Phu Street, opposite Faifo
Japanses bridge
Ba Mu Temple Gateway: you should come here in the early morming to avoid the crowd.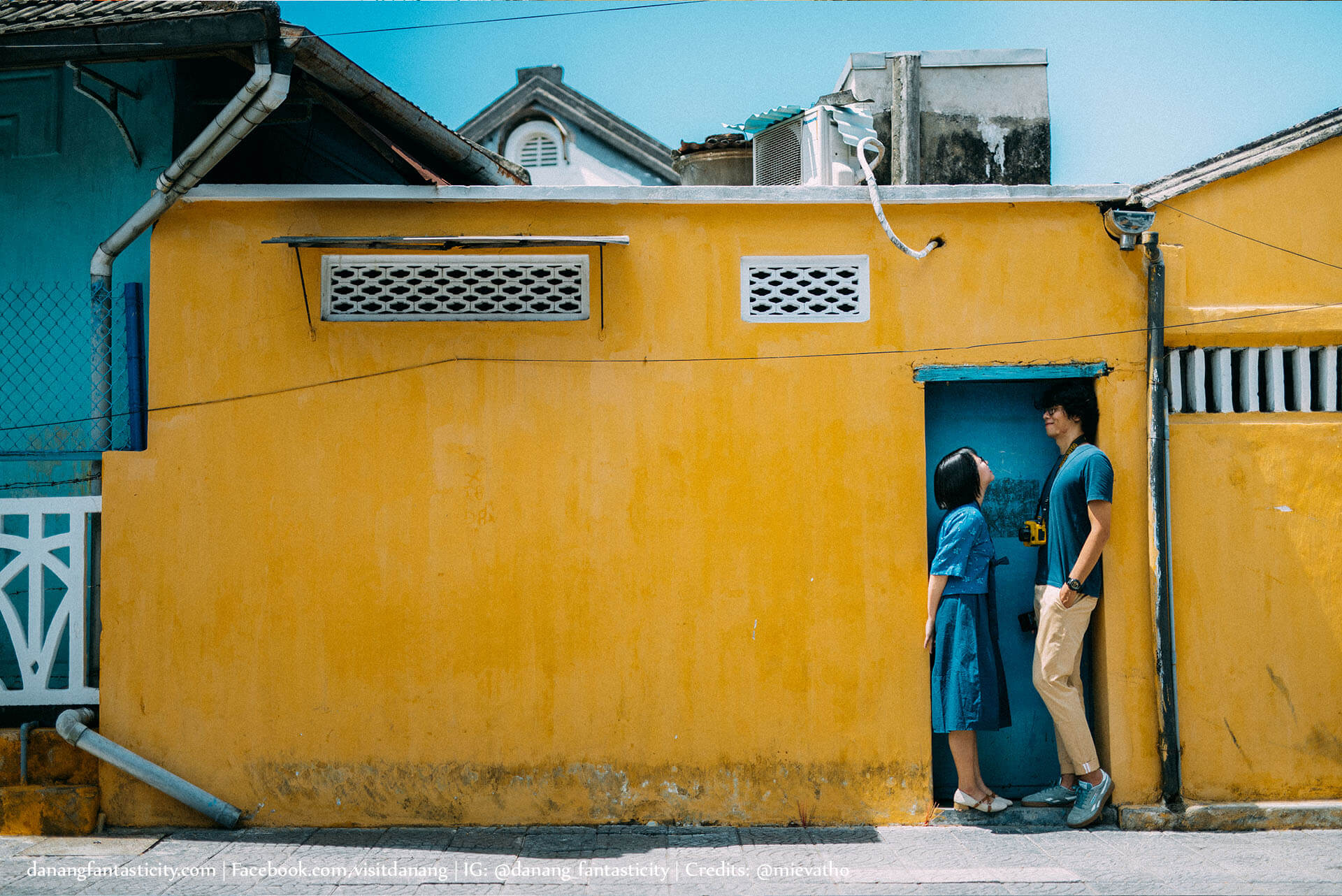 Houses on Nguyen Thai Hoc and Tran Phu street
Paintings village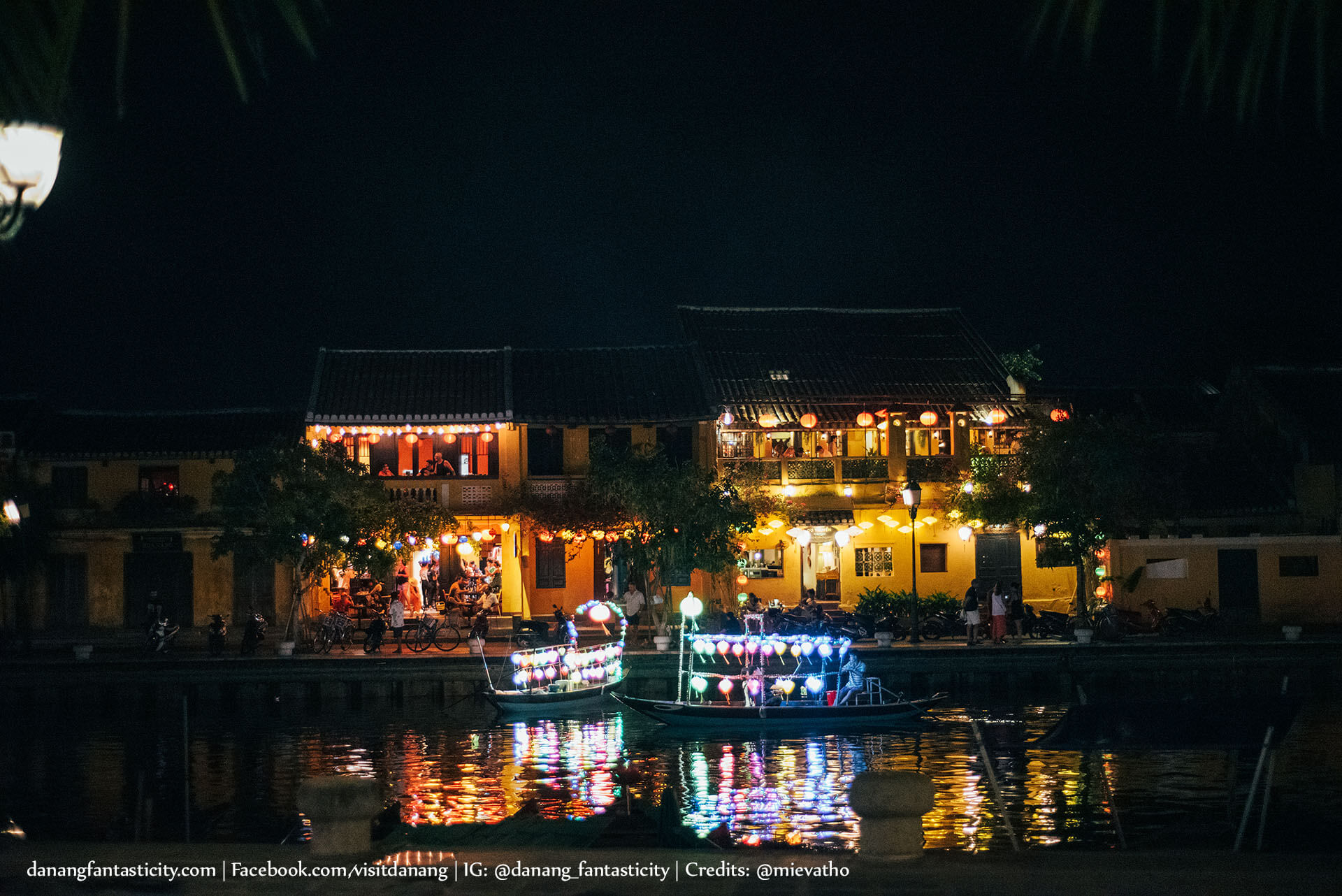 4. What we have eaten in Danang
Danang
Avocado ice cream by Ms Van, Bac My An Market
Rice noodle with fish cake 156 Nguyen Duy Hieu
Spring roll with cabbage, Yogurt with salt, snails, grilled fish cakes, chick legs with lemongrass, cold jackfruit: Tran Thi Ly Bridge.
Ba Duong Grilled pork: K280/23 Hoang Dieu
Lien Sweet soup
Quang noodle (must try as it's superb) + rice paper with pork: Ba Mua
Mrs. Ro seafood: 105 Ly Tu Tan, Tho Quang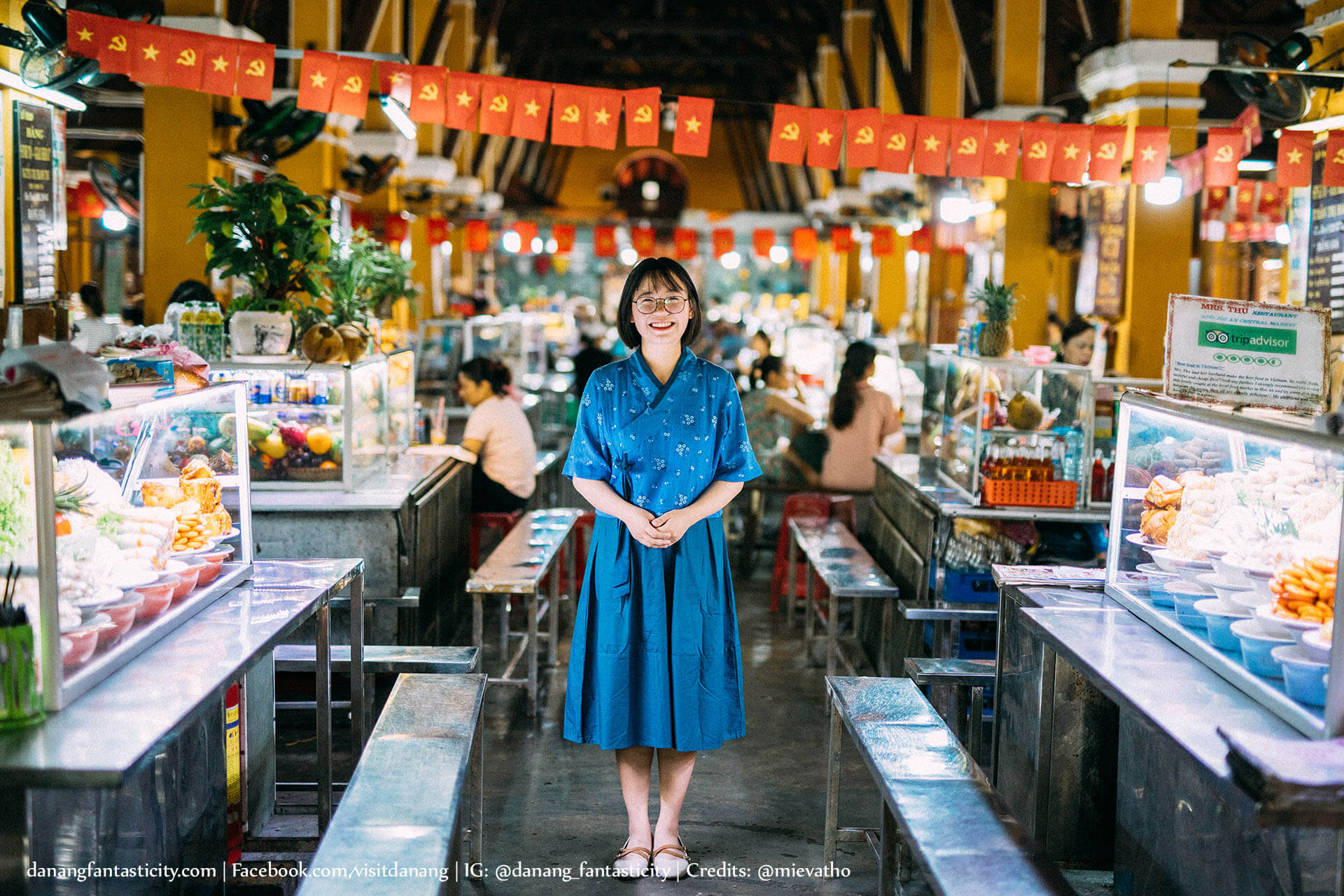 Hoi An
Xoa xoa: it's similar to pancotta
Crab cake, fish cake, grilled rice paper: night market along river
Herbal drink: 150 Tran Phu (this time there is too much ice, the drink is still nice but so little)
Mrs. Nga Chicken Rice: 8 Phan Chu Trinh (there is lot of them but a bit blank and there are too many corianders)
Mrs.  Muoi Chicken Rice: 22 Phan Chu Trinh (there is less corianders but oilier than the one in Mrs. Nga. Still the chicken is the best and the side soup is nice also).
Phuong's Baguette: 2B Phan Chau Trinh
Rice noodle + grilled pork + Cao Lau: Green Space: 687 Hai Ba Trung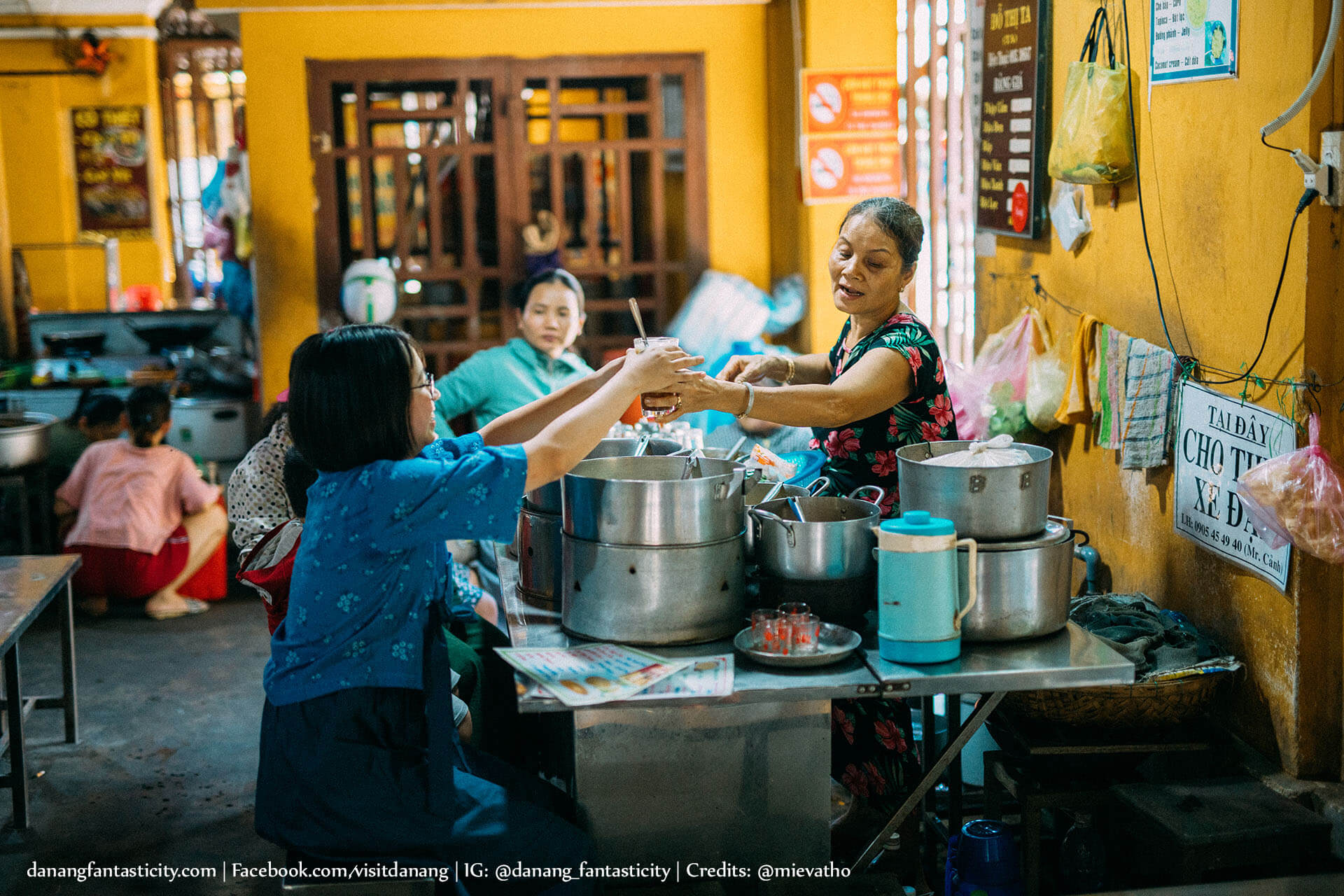 Sweet soup in Hoi An Market (the taste is a bit different, as there is ginger. Sweet soup with beans are so nice and reminds me of my childhood)
Be Nhi Seafood near Cua Dai Beach (do not order fried rice with seafood as there is no seafood in there. The fried rice is not bad).
92 station: it got the similar view of Faifo but what I like about it is the tree on the top floor. Still as there are many trees, those block the view. Peronally, this is not my first choice.
Faifo Coffee: the package coffee here is so nice, you can buy them as gift. I appreciate the design here. Bear in mind that this coffee does not allow wedding photoshoot.
Note:
Danang
The Son Tra light house is opposite the Green Lake. You can see it on the way to Son Tra and it named "James Q" on Google Map. This attraction has motorbike access.
The fat pigeons (at East Sea Park) will be fed at 7h30 so let's be there 30' earlier. Later than that, they will be so full to have your food.
If you wanna take video clips, let's get the waterproof bag before parasailing at My Khe beach.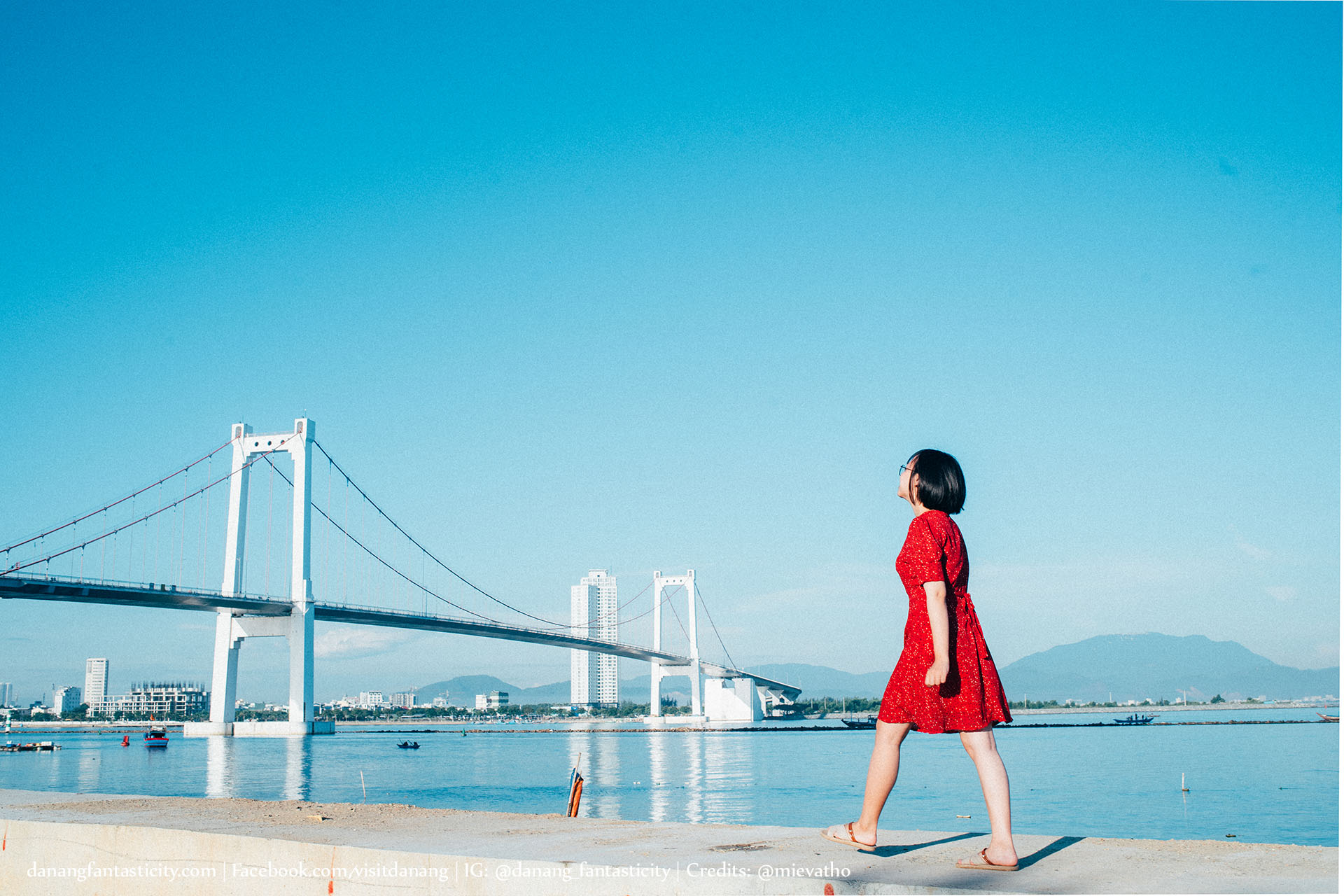 The best spot for sunset view is at the footbridge of Thuan Phuoc Bridge. Super goregous. You can also watch the sunset on Son Tra Pennisula and Obama as well.
The best view for sunrise is also at the beach. Along with watching sunrise, you can walk on the beach and look at the stunning skyscrappers. You can also have panorama view from the top of Son Tra Pennisula.
Hoi An
All café in Hoi An opens from 8am so you can have a quick breakfast at Phuong's bakery and cycling around the old town.
At Hoian this season, there are beautiful rice field, you can cycle to there in the early morming and of course take great photos along Hai Ba Trung street.
Dragon bridge breathing water and fire at 9pm on Saturday and Sunday.
Han River Bridge turinng at weekends around 11pm -12am.
5. Where to stay
Danang: Danang Golden Bay
What i like: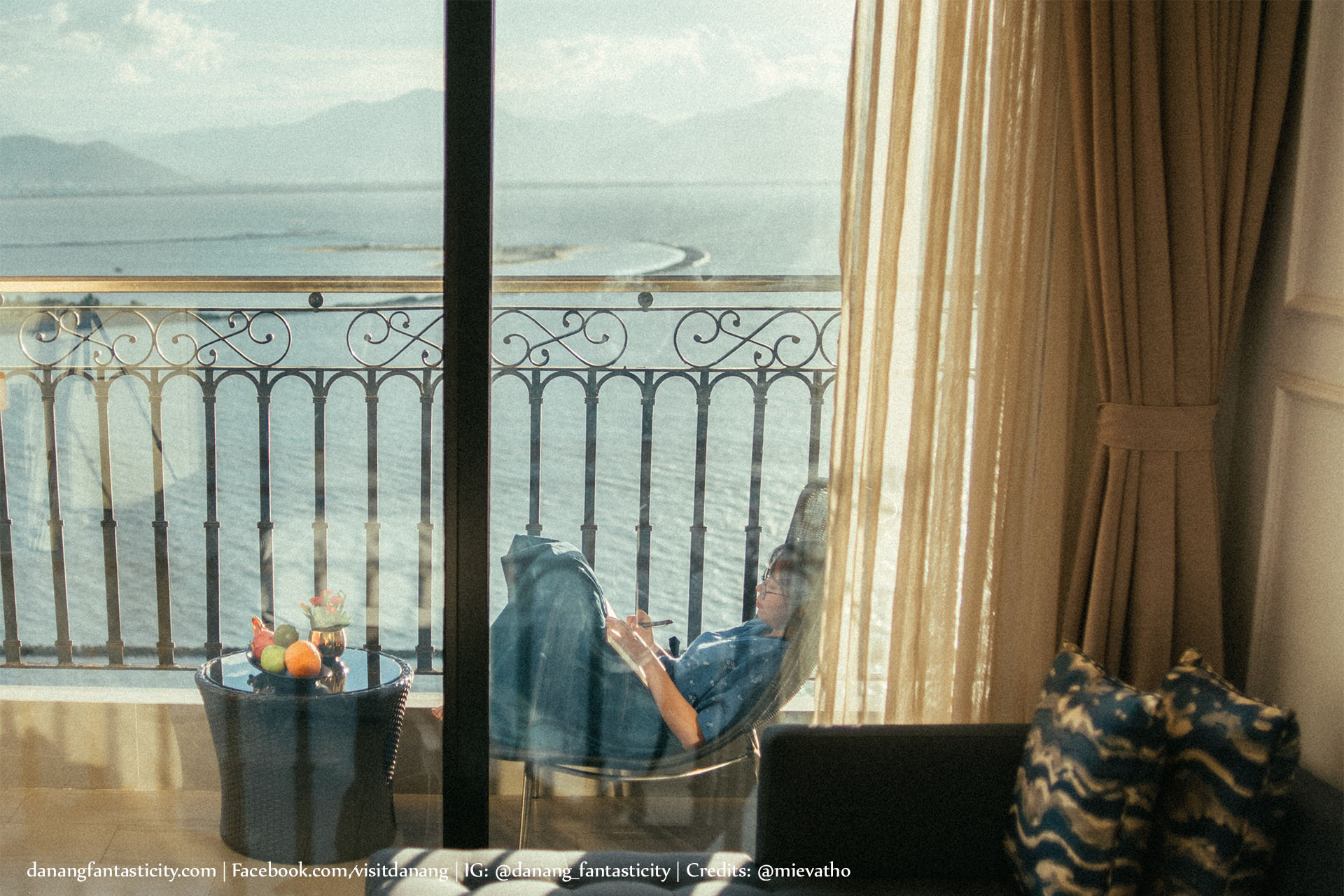 Absolutely my room. There is view to Thuan Phuoc bridge and we can have a sunset view from our room.
Swimming pool, opening from 6am in the morning till 12am in the evening. I really like this one as it is really long and leaves you private space. The depth is about 1m4 so it is suitable for short legs like me. You can also have impressive view of the city, especially from sunset till the city light up. Just stay under water and look at the sky, that's perfect.
All restaurants and bars here got really nice view. Together with the view to the bay, there is also view to the city and sparkling bridges under city lights.
There are wonder park which is the best check-in spot.
For anyone hiring motorbike, there is the park nearby. Then, let's enjoy the day!
Note:
This hotel is quite far from the sea. Actually for the adventurous traveler like me, this is not a big deal. This hotel also hasd shuttle bus service to the sea.
Hoi An: Green Village Villa Hoi An
What i like:
Thanks to this accommodation, we discovered the straight road to Cua Dai Beach.
Quiet. I love the quiet atmosphere here. Different from noisy Hanoi, the peaceful moment here is what I love.

The landlady is really friendly and helpful.
Note:
If you want to rent bicycle, this accommodation is quite far from old town.
The copyright of content and images belongs to danangfantasticity.com & Vu Kim Ngan, Thang Nguyen Tu (IG: @mievatho)
– Danang – Hoian: Danang – Hoi An: He rides me on his "Dream"…
Latest Posts