Hai Van Bac Station, Cau Vom Don Ca – this place is so 'chill'!
Hai Van Bac Station, Cau Vom Don Ca – this place is so 'chill'!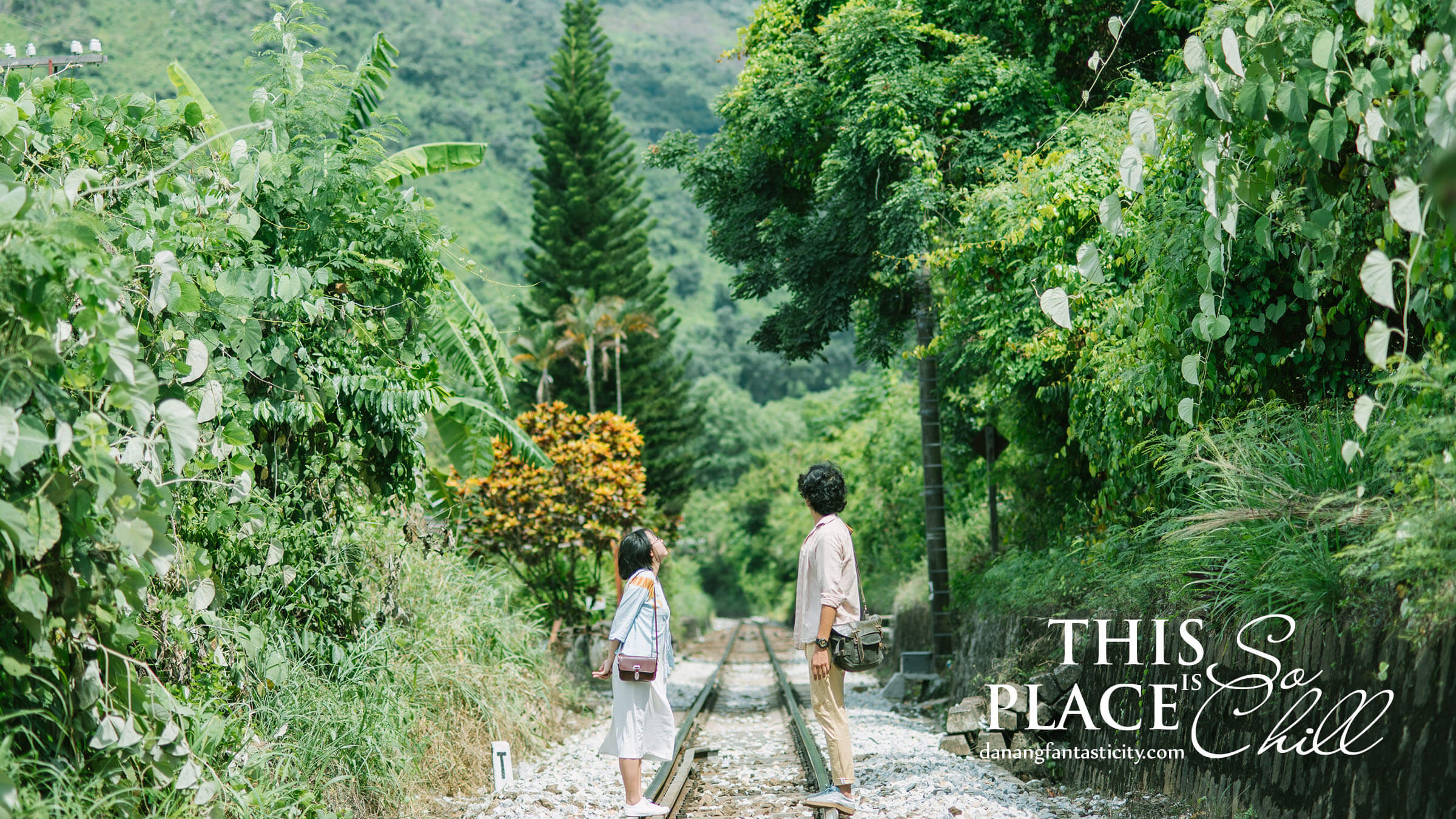 One time visiting Hue and Danang, I took a photo of a beatiful railway, one side is ocean and the other side is forest. We both have stood there for so long, just to wait for a train to pass by.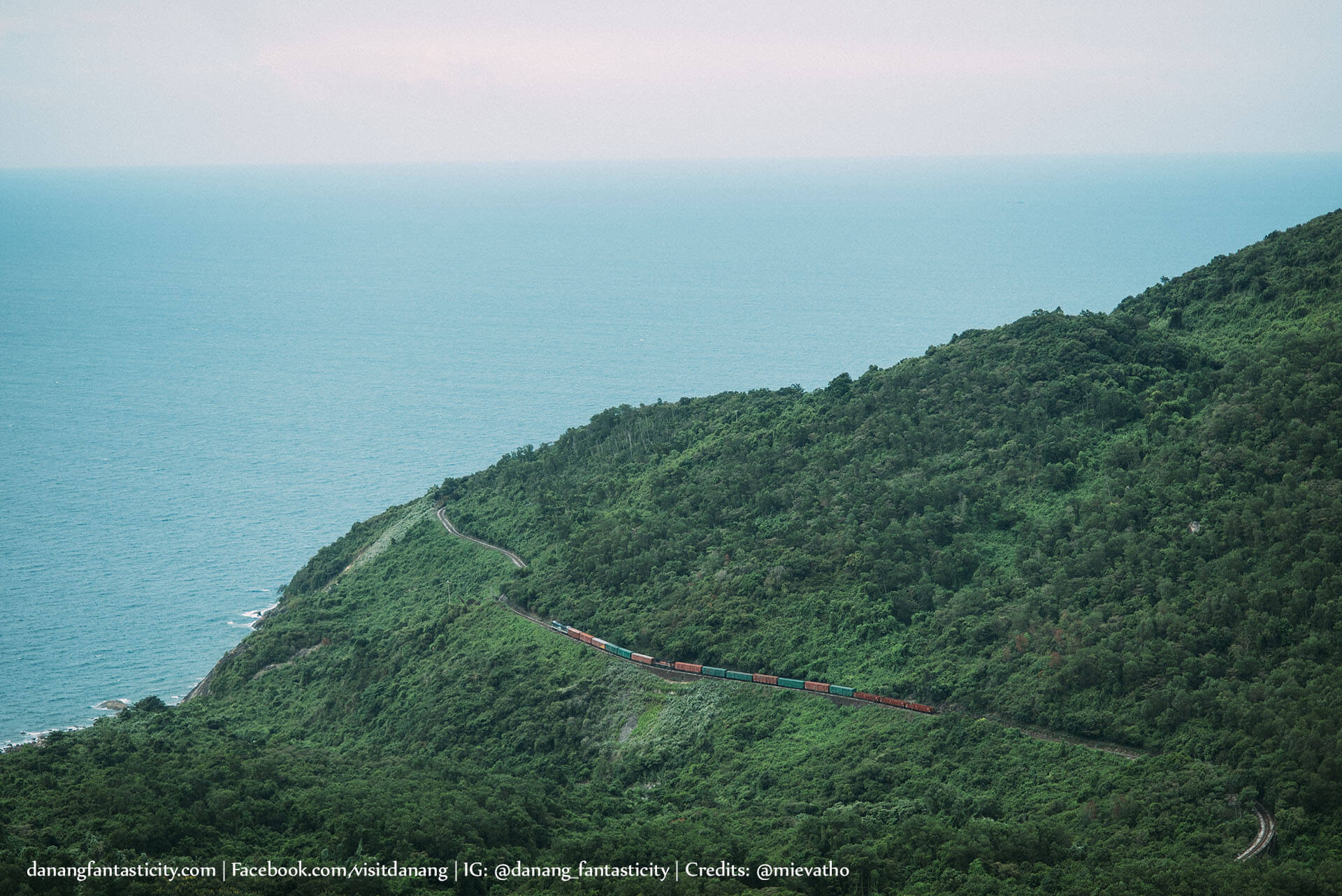 Back in time we just observed the railway and dreamed and for sure we never thought we would not visit there one day. Until we browsed facbook of one of my friends and discovered that this place could be accessible. And it was goregous as if I was lost in a new world like comic or a neverland.
And on one beautiful day, both of us came there.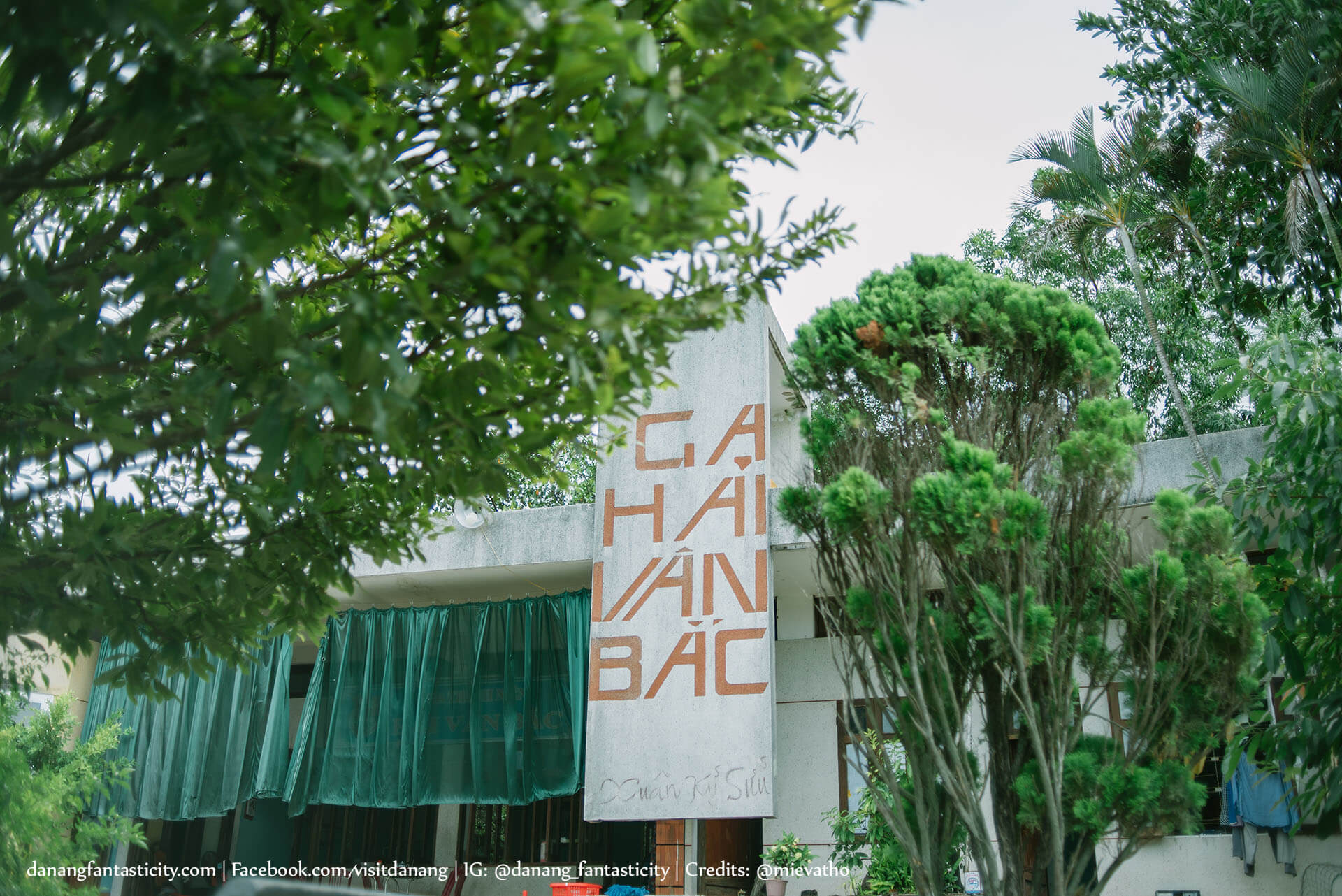 I like how they wrote Hai Van Bac station so I took that this photo.
Hai Van Bac Station is a train station in Phu Loc, Thua Thien Hue. It is a point of North – South railway and connects Lang Co station with Hai Van Station.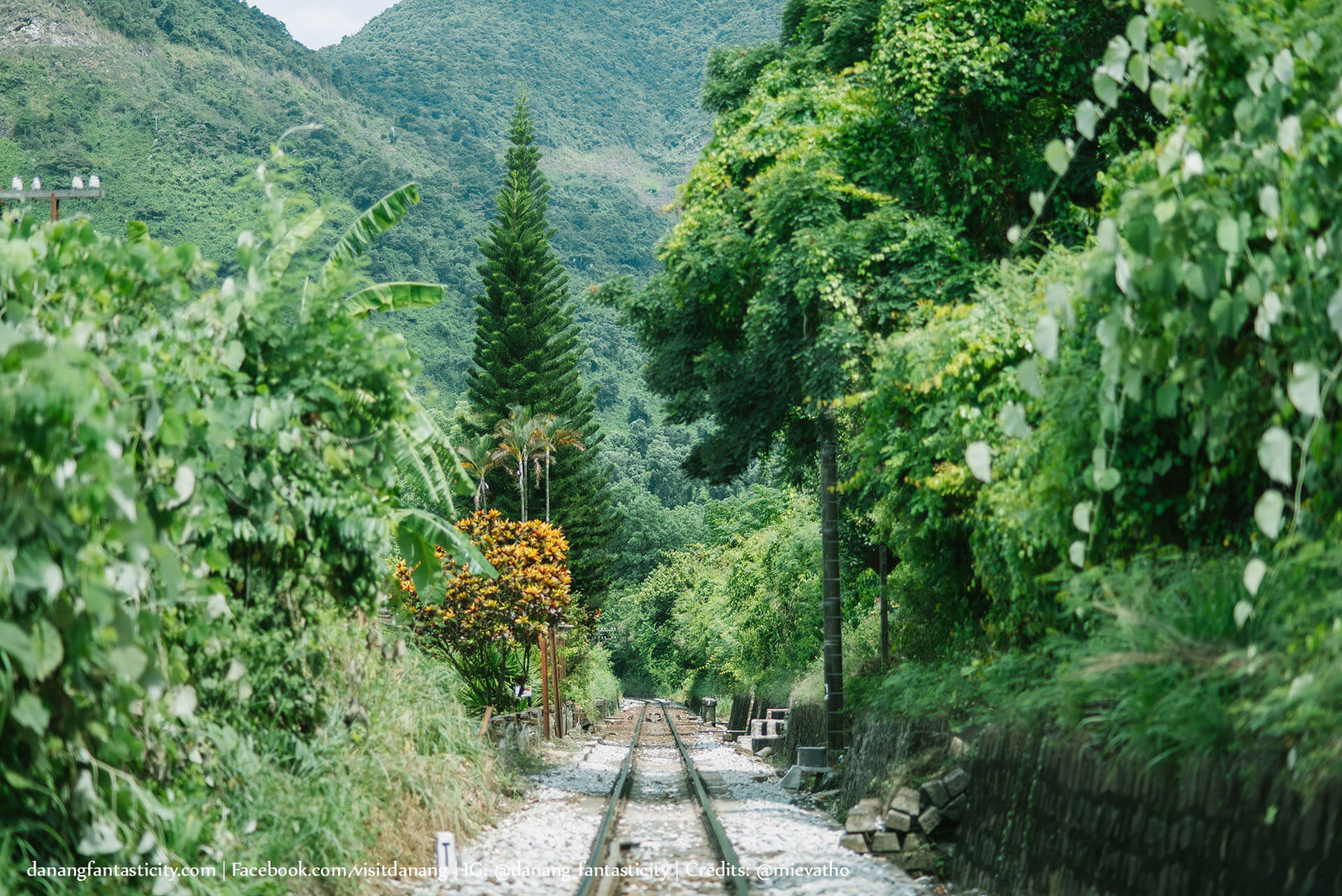 Walking along the railway, you will get lost in a secret world, and get away with the hustle and bustle of city life.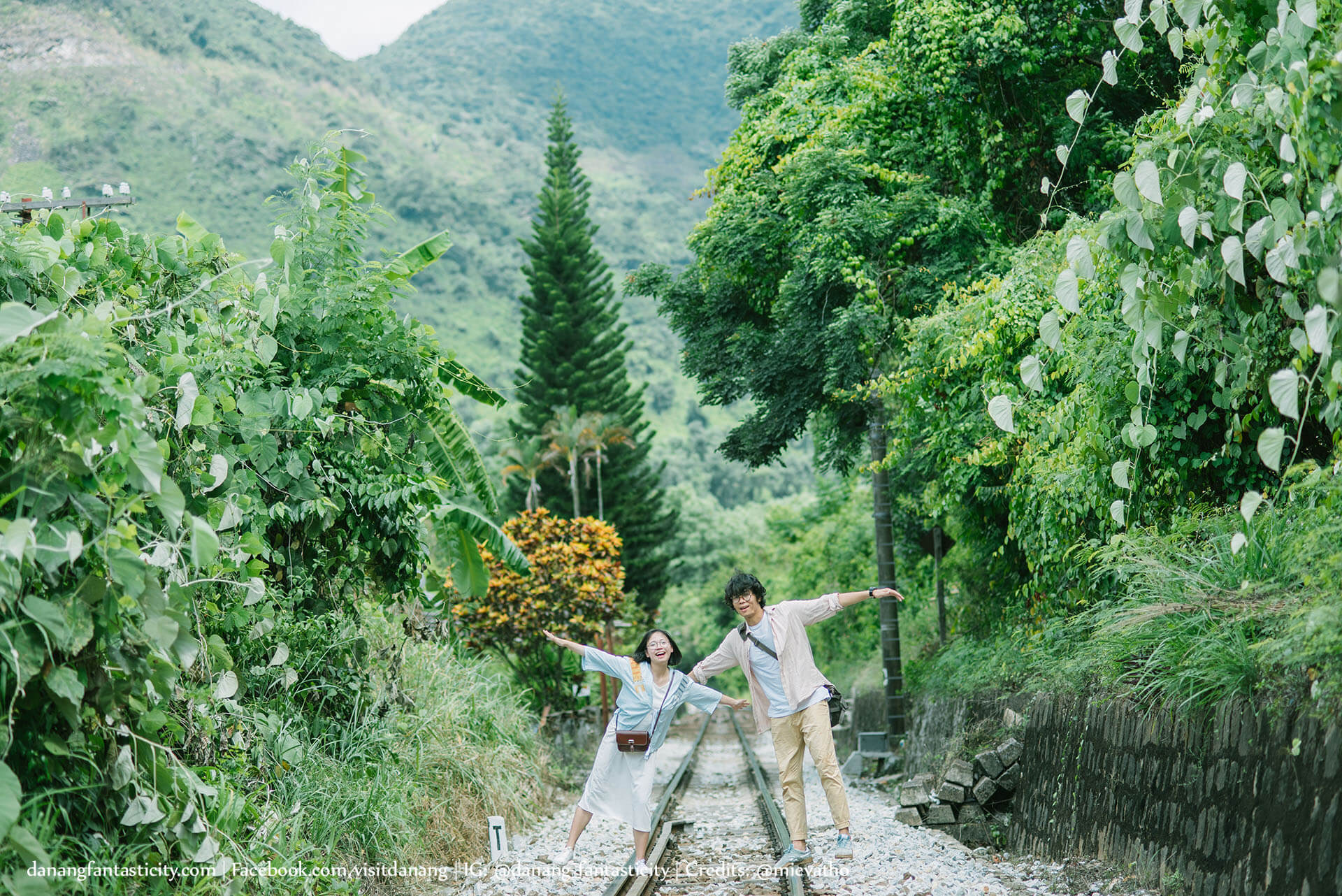 You can listen to the sound of leaves or the wind also. Obviously you might feel so scared to walk over the tiny and thin bridge but finally, once arriving, it's so worth it.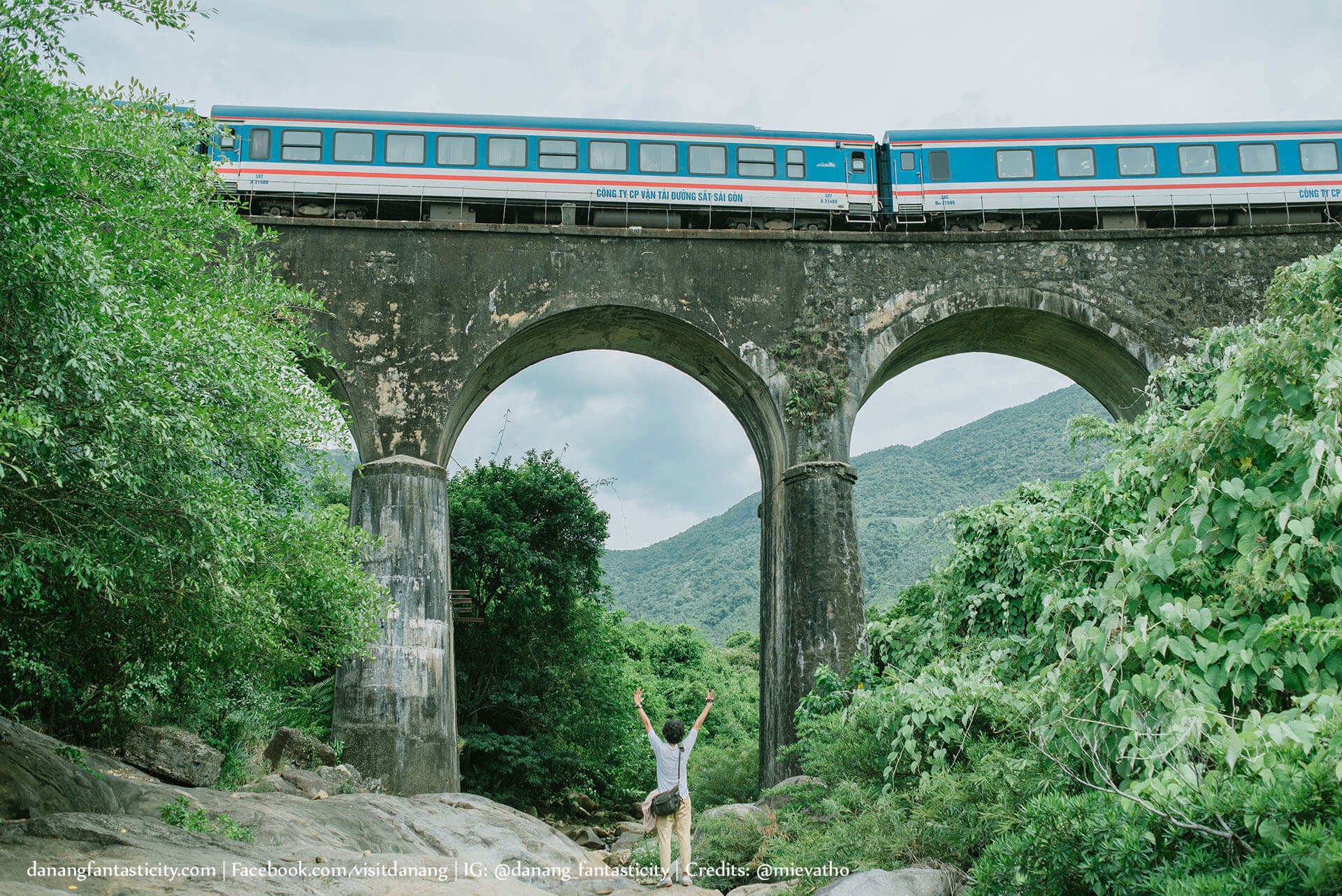 When we were at the footbridge of Vom Don Ca, the train arrived. I did not even expect to see it but luck came to me.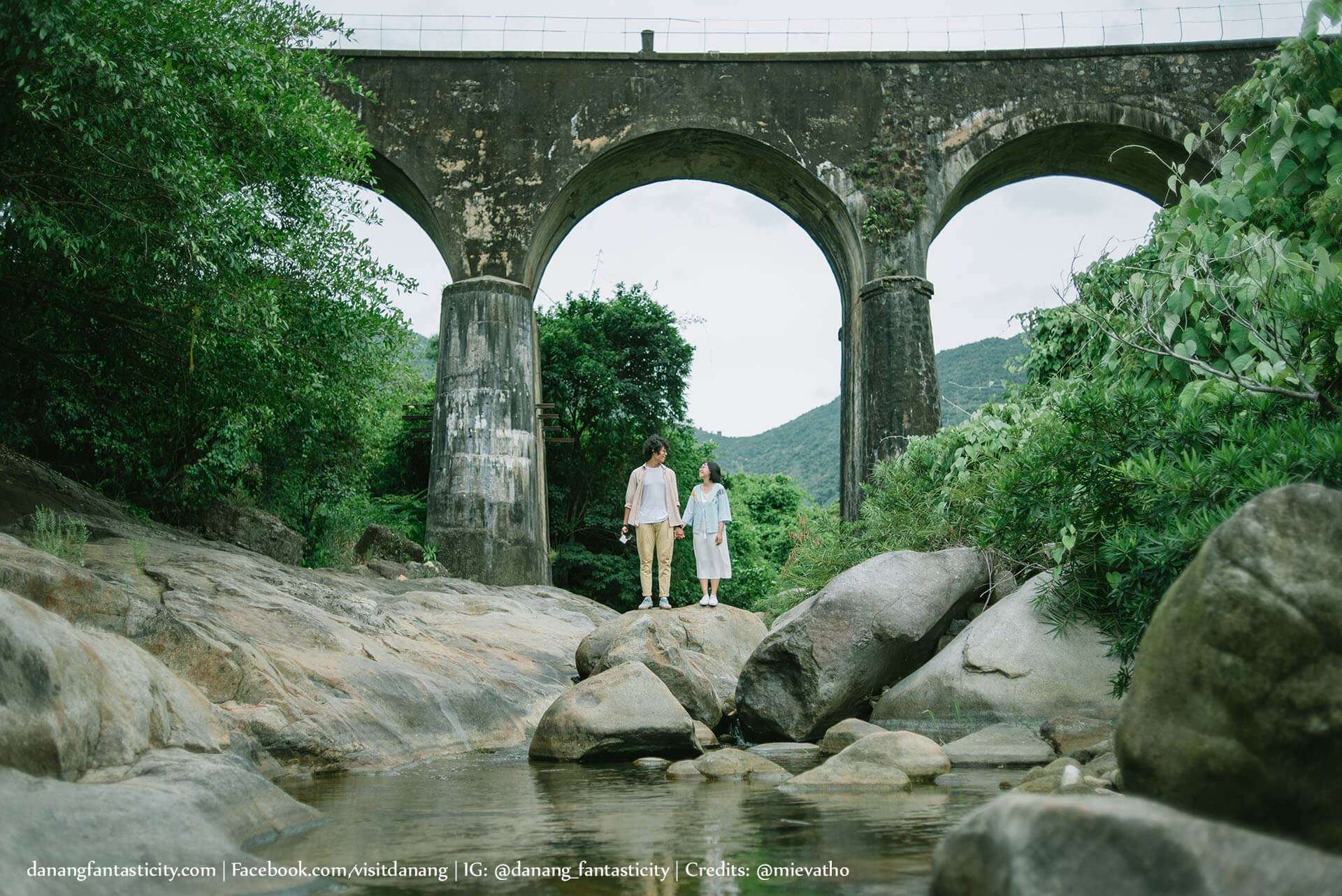 The train passed by with all lively feeling on it. It was so emotional.
How to say that? Well, it must be the mix of nature and human! A standard balance to me, everything was enough and slightly romantic.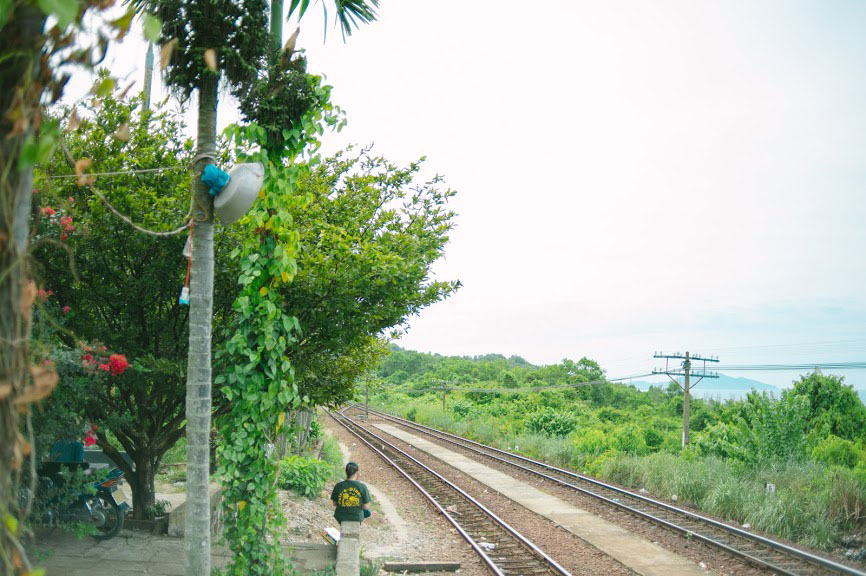 Then the train was gone, everthing was silent. I played around with water and came home with him. Realisng the station had got crowded, someone was waiting for the train or for her friend. She was just so beautiful so he took the photo of her.
Where is Hai Van Bac Station, Cau Vom Don Ca? How to get there?
Cau Vom is somewhere between Hai Van Pass. Getting to Hai Van Pass,  the searching on Google Map "Way to Cau Vom Don Ca". It was cement road so it was quite accessible but hilly (motorbike is preferrable). Till the end of the road, turn right at the railway, you will see Hai Van Bac Station. Park the motorbike there then  walking to the right for 700m (passing 2 booths and a small bridge) and here you are. The steps to go downstairs are on the right. The steps was small and there are lots of trees so be careful. Every 30 minutes, there is one train passing by. At weekends, there is one train every 15 minutes.
Be alert with the train light (Red means not crossing the railway!)
The copyright of content and images belongs to danangfantasticity.com & Vu Kim Ngan, Thang Nguyen Tu (IG: @mievatho) – Hai Van Bac Station, Cau Vom Don Ca – This place is so 'chill"!
Latest Posts