Cruise on Han River and satisfy your eyes with the top fireworks performances on Han River Dragon Cruise
Cruise on Han River and satisfy your eyes with the top fireworks performances on Han River Dragon Cruise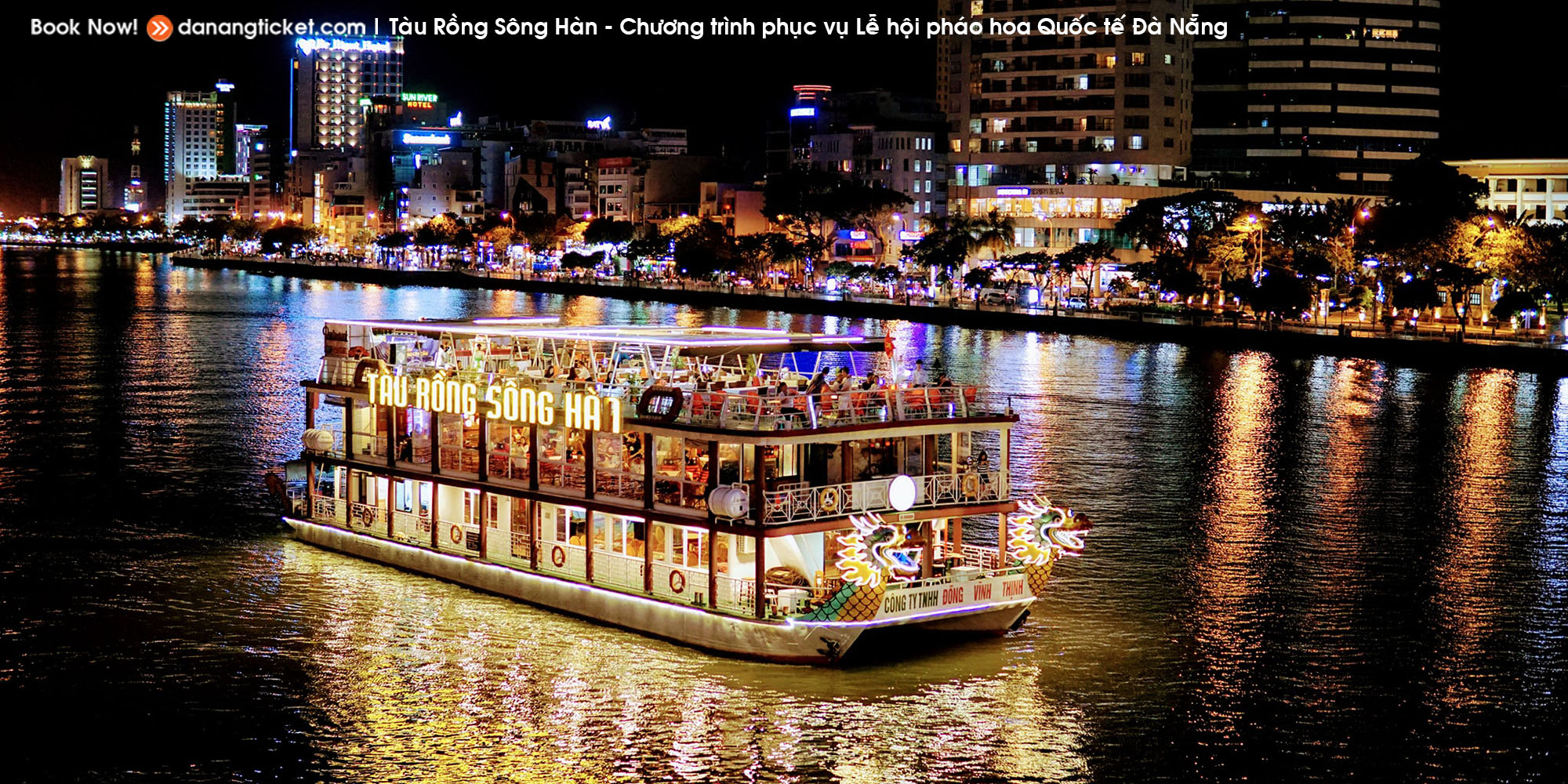 All-inclusive service package which lets you admire one of the most fantastic fireworks festival, on Danang's largest cruise ship (3-storey design with capacity 250-300 pax.) which has 2 fancy restaurants and 1 roof top coffee bar.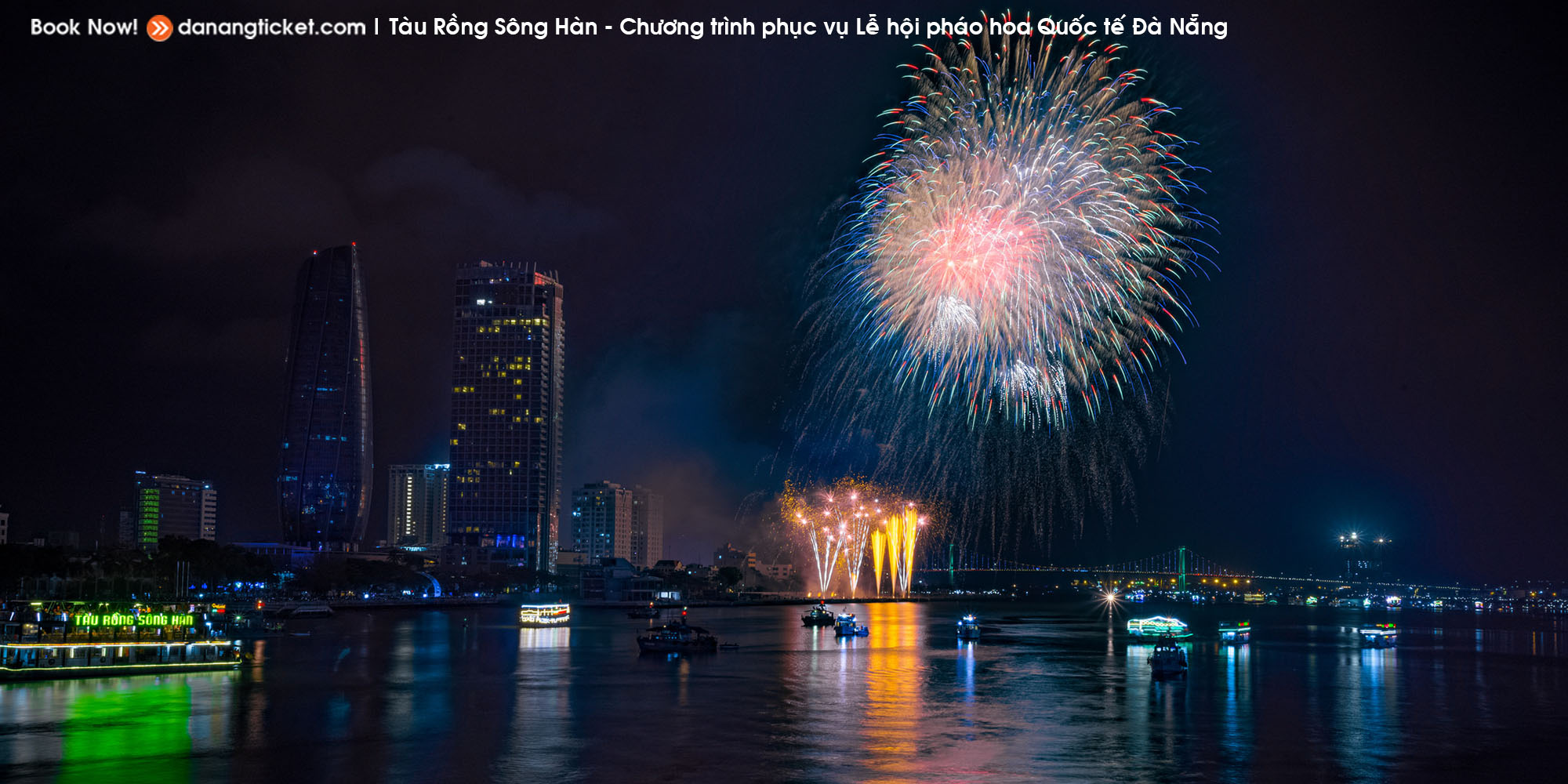 Han River Dragon Cruise is also the largest cruise ship to date operating on the Da Nang Han River.
Safety – Life-vest and equipment supply for guests.
Professional and well-trained management team and service crew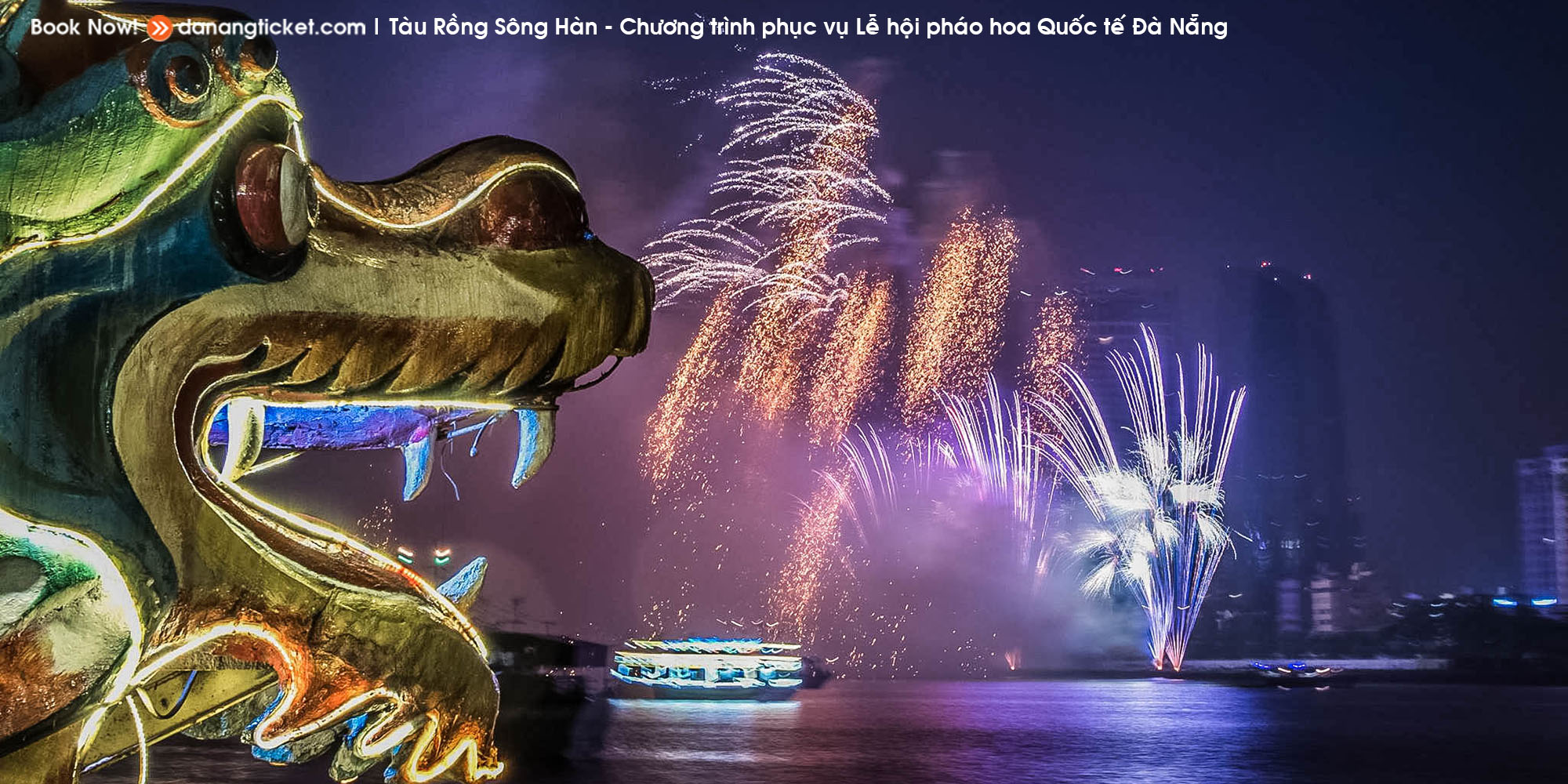 Han River Dragon Cruise is the best choice in the season of Danang International Fireworks Festival 2019
Location:
Han river Dragon cruise harbour: No. 2, 2-9 St., Danang. The cruise docks right at the tail end of Dragon bridge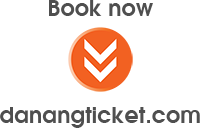 Hotline: 0901 990 691 (Ms. Ngân Hà)
The Han river Dragon cruise will offer service from 15:00 until end of fireworks show.
Specific schedule is as follows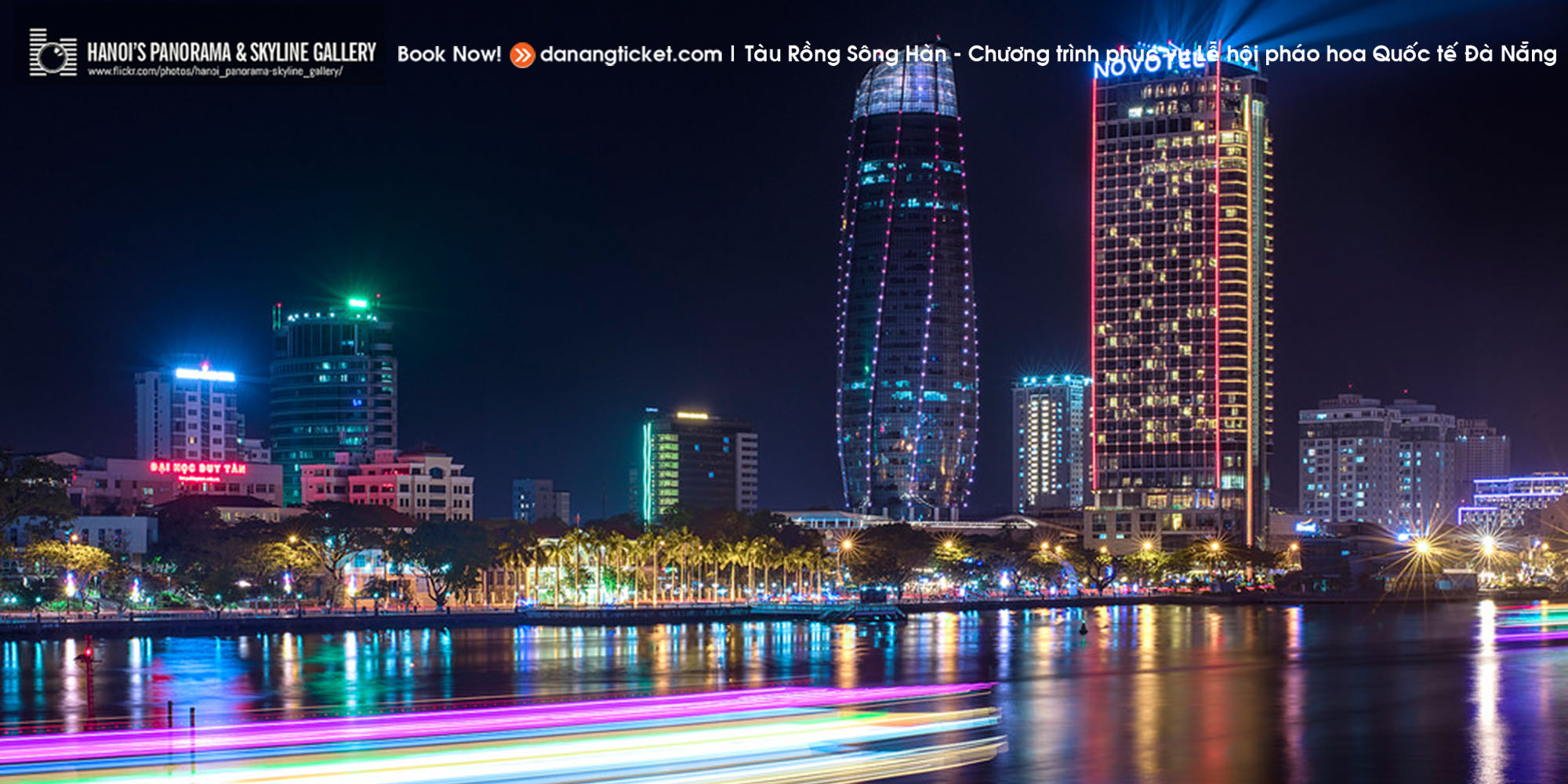 From 15:00 -18:00: Pick-up at harbour, welcoming juice, light tea break and check-in procedure.

From 18:00: Cruise departs, taking guests on tour from Dragon Bridge, Han river Bridge, Thuan Phuoc Bridge and to docking place situated 250-300 metres from fireworks station.

18:30-20:30: Gala dinner served, music performance, Champa traditional dance.

20:30-22:30: Fireworks show resumed.
Menu :
Moray eel cooked with ginger
Grilled cheese beef wrap
Son Tra shrimp
Grilled squid
Savoury rice cake
Chicken ragu + bread
Conjugal cake (dessert made from rice with mung beans stuffing)
 Each guest is served with 1 beverage unit (either Larue beer, soft drink, water) and wet tissue.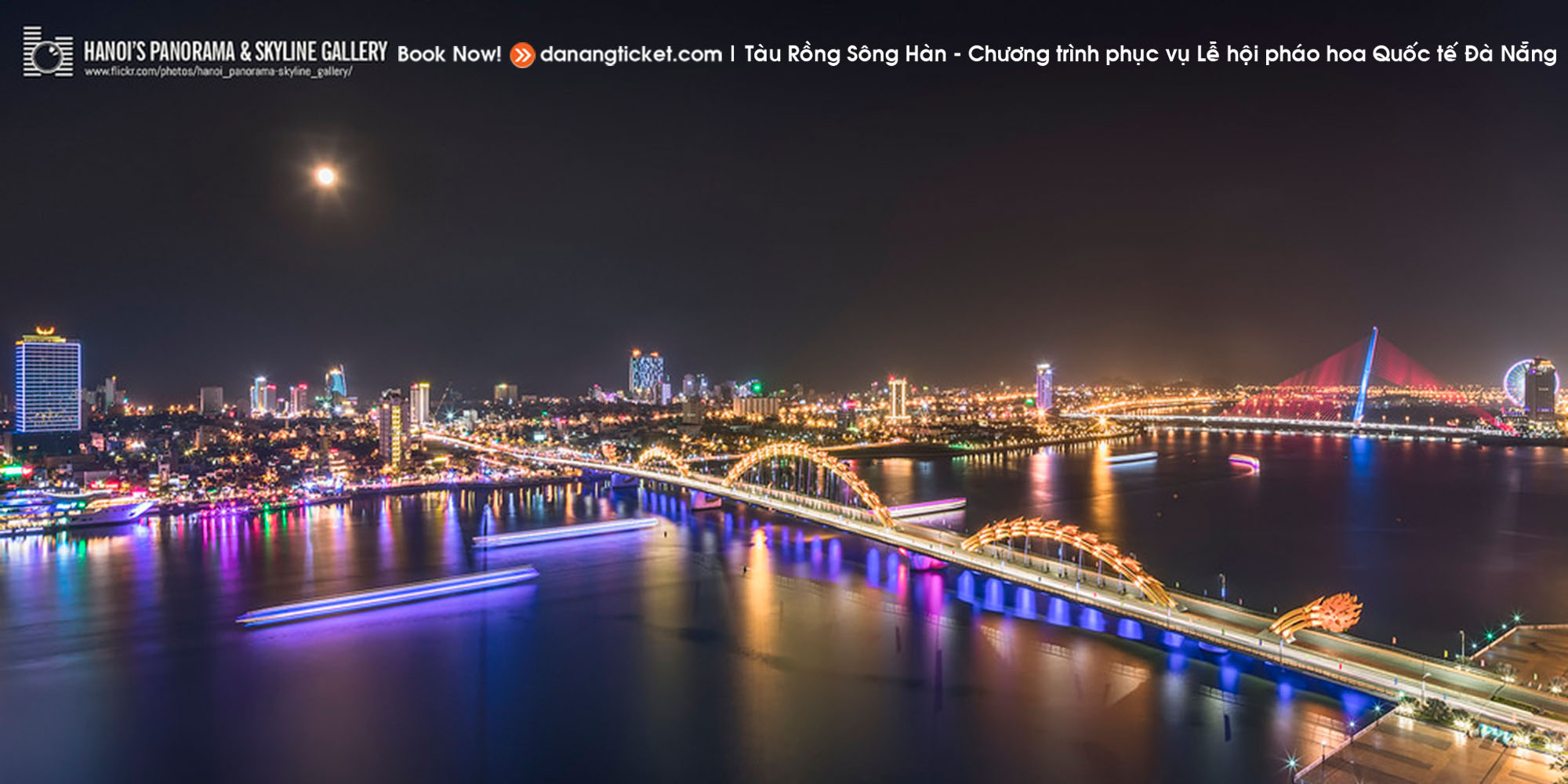 Children policy
For the International Fireworks Festival Danang 2019 Cruise Offer: Children under 1m: No service sub-charge; Children over 1m: Same ticket price as adult
Huân Nguyễn – Cruise on Han River and satisfy your eyes with the top fireworks performances on Han River Dragon Cruise
Latest Posts