Host team Da Nang – Viet Nam and Fireevent Die Feuerwerker from Austria sparked the opening night of the Da Nang International Fireworks Festival (DIFF) 2017 on 30 April with their specular performances in the sky of the city.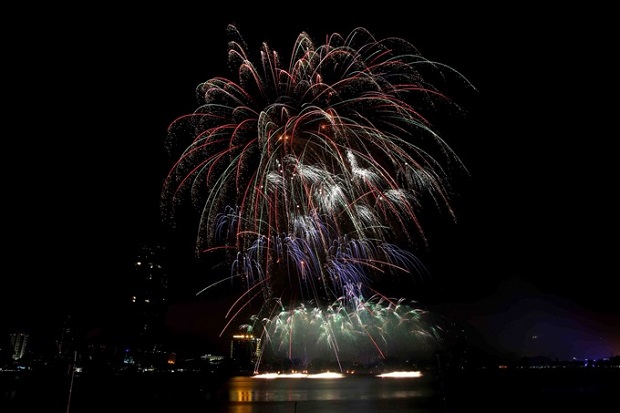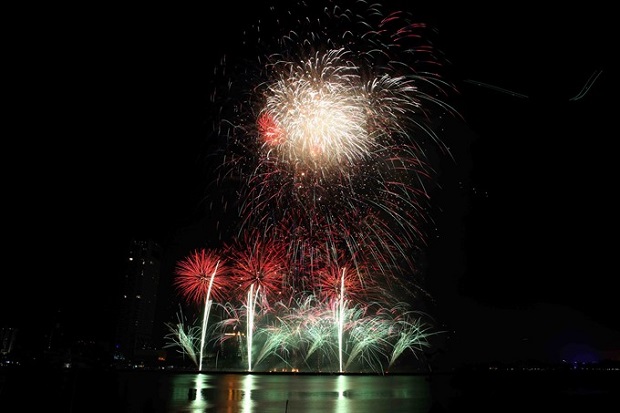 The host's performance was based on five elements: metal, wood, water, fire and earth as traditional philosophy.
It symbols were everlasting existence, development of Viet Nam, as well as the city's iconic landmarks – Marble Mountains – a local popular attraction.
The visiting team from Austria lit up the city's sky with their fireworks performance, accompanied by a romantic waltz and classical music.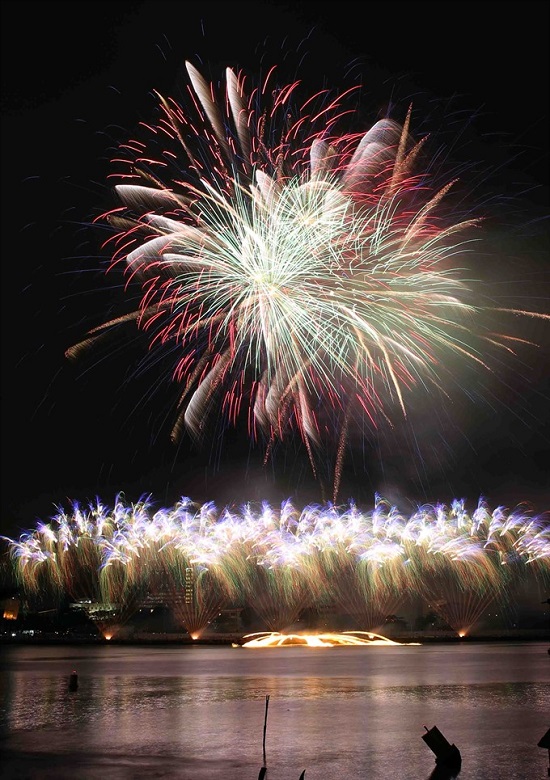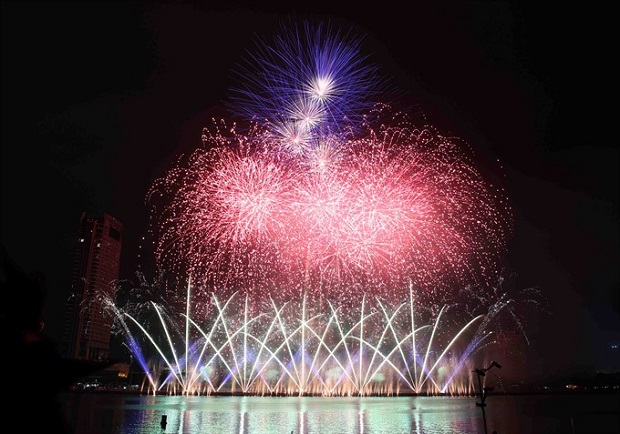 The team emphasised their desire for peace on earth at the festival during a 20-minute fireworks display.
The festival's General Director Le Quy Duong said the event would attract over 2 million tourists between April and June.
The festival was seen as a renewal, following the previous 7 events on the Han River.
According to festival organisers, the festival was assigned for a two-month long period for tourists arranging their holiday schedules between April and June, instead of only a two-night performance, as in previous events.
As planned, the Tamaya Katahara Fireworks team from Japan and Sugyp from Switzerland will continue on the 2nd night on 20 May.
China's Dancing Fireworks Group and Pyrotex Fireworx team from the UK will spark the 3rdnight performance on 27 May.  Howard&Sons Pyrotechnics from Australia and Italy's Martarello will stage the 4th night performance on 3 June.
The festival orgnaniser, the Sun Group, said each night's performance will reserve 13,000 tickets, including 8,000 seats, at four main stands.
The best teams will compete in the final rounds on 24 June.
The festival is being held under the title 'Toa Sang Ngu Hanh Son' (Shining Marble Mountains).
Mr Dang Minh Truong, the General Director of Sun Group, the fireworks festival organiser, said the event will be one of the key events prior to the APEC Economic Leaders' Week 2017 in Da Nang in November.
The fireworks festival was held annually from 2008 until 2013, then biennially from 2015.
Teams from the US and Italy have twice won, while Canada, China and France clinched the title once.
Da Nang received an award for Asia's Leading Festival and Event at the World Travel Awards ceremony, and was named among the Top 10 Holiday Destinations in Asia by Smart Travel Asia – an online tourism magazine for Asia last year.
Last year the city welcomed 5.6 million tourists, 1.67 million of whom were foreigners.
The city has reserved more than 16,000 rooms in preparation for the fireworks festival.
(Danang Today)
Express Your Reaction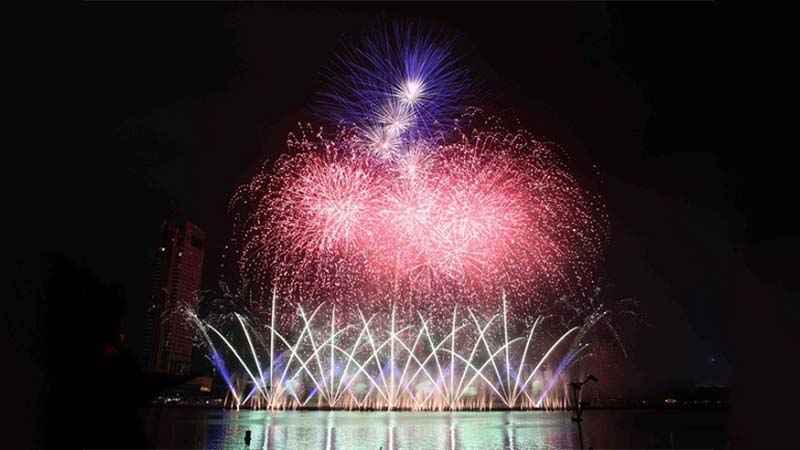 You have reacted on

"Japanese and Swiss teams to show off their fant..."
A few seconds ago
Latest Posts