Update On The Situation Of Prevention Of Covid-19 Epidemic In Da Nang City At 08:00 Am On 22/04
From 13h30 on 21/4 to 08h00 on 22/4, there were no cases of infection or suspected COVID-19 infection in Da Nang city.
Update data of suspected cases, COVID-19 infection to 08:00 on April 22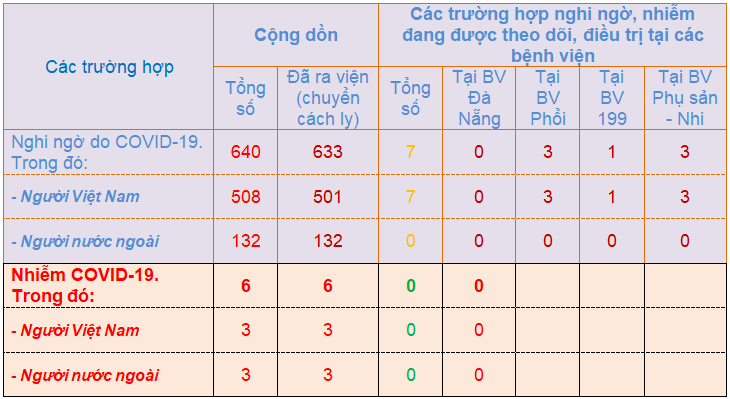 A total of 4.449 NEGATIVE tests for Covid-19. A total of 6 POSITIVE cases of SARS-CoV-2.
– The health of suspected COVID-19 infections is stable and is being closely monitored.
– On April 21, the Center for Disease Control supervised 02 aircraft, 01 ship with 23 people on entry. All have medical reports.
Read more https://soyte.danang.gov.vn/chi-tiet-tin-tuc?dinhdanh=66001&cat=0
Latest Posts