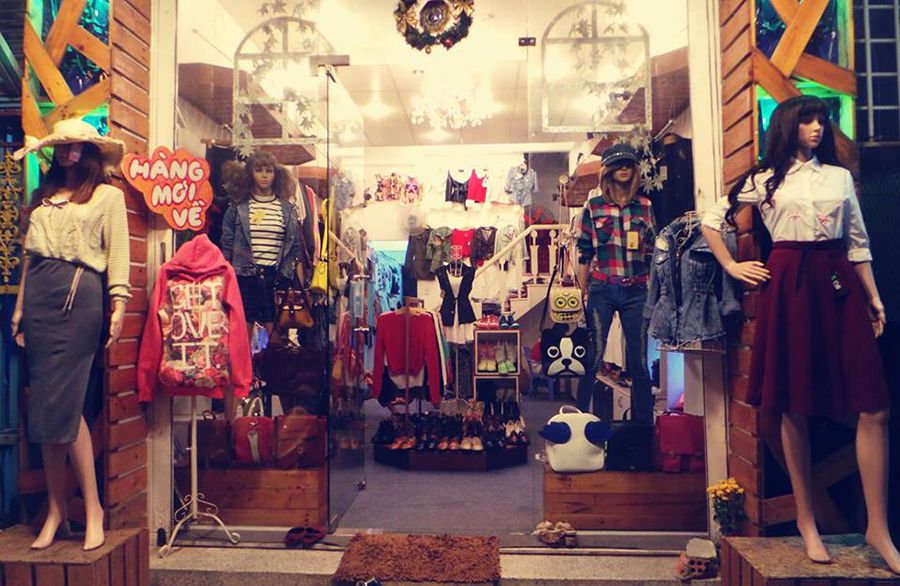 Quang Nam was famous of silk cloth by local people in Hoi An, Dien Ban, Duy Xuyen… Time after time, the number of old handicraft villages has decreased but the habits of silk cloths business are still popular.
In Da Nang there are also many fashion shops, cloth shops offering handicraft woven cloths, high quality silk cloths.
Walking around Danang, the tourists can visit fashion shops and select favorite kinds of cloth.
Fashion Shops
PT Fashion shop – 144 Phan Chau Trinh Street, Danang.
Blue Fashion Shop – 291 Le Duan Street, Danang
Sala shop – 132 Le Duan Street, Danang
NINO MAXX – 238 Le Duan Street – Tel: (+84)511.3821911
Cloth Shops
Nhat Ha Cloth Shop – 22 Phan Chau Trinh Street – Tel: (+84)511.3824114
Thanh Nha Cloth Shop – 24 Phan Chau Trinh Street – Tel: (+84)511.3823888
Hạnh Cloth Shop – Phan Chau Trinh Street – Tel: (+84)511.3224391
Ao dai
Van Ha Shop – 45 Pham Hong Thai Street – Tel: (+84)511.3827484
Nam Viet – 95 Le Duan Street – Tel: (+84)511.382345
Shoes Shops
BQ Shoes Shop – 246 Ong Ich Khiem Street – Danang City
BQ Shoes Shop – 197 Phan Chu Trinh Street – Danang City
Kiwi Shoes Shop – 33 Le Duan Street – Tel: (05113 811 511)
Vina Shoes Shop – 115 Phan Chu Trinh Street – Tel: (05113 825 784)
Quynh Trang Shoes Shop – 33 Nguyen Thai Hoc Street – Tel: (+84)511.3871931
Latest Posts