When it comes to Da Nang cuisine in particular and the Central region in general, there are so many delicious dishes that once eaten, you will remember forever. But there is a dish that if you have been to Da Nang or the central provinces, you should enjoy once, because it is the culinary soul of this country, that is Quang noodles.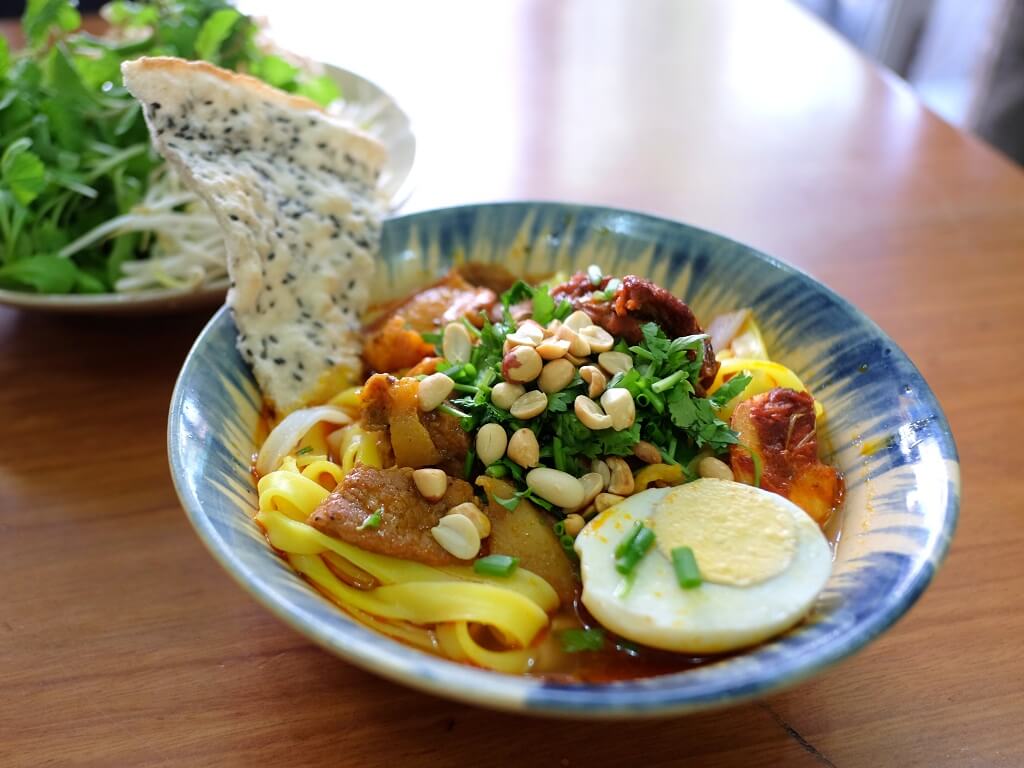 The same recipe with vermicelli noodles with meat and broth like many familiar dishes in Vietnam, but Quang noodles have their own character. Quang vermicelli noodles are made from finely ground rice flour and coated into thin layers, then sliced ​​horizontally to have thin vermicelli noodles about 2mm. The vermicelli noodles often have moderate toughness, ivory white mixed with broth and the filling is absorbent and rich.
Quang noodles were popular with meat, shrimp, eggs and chicken. Later, along with the ingenuity and creativity of the housewives of Quang origin, Quang noodles also have jellyfish, beef, snakehead fish, fish cakes, beef balls or young chicken eggs. Which one to choose comes down to personal taste but gourmets say traditional noodles are richer and tastier. However, many types of "fillers" will add more choices for people to enjoy, enrich this traditional dish and also bring more exotic tastes.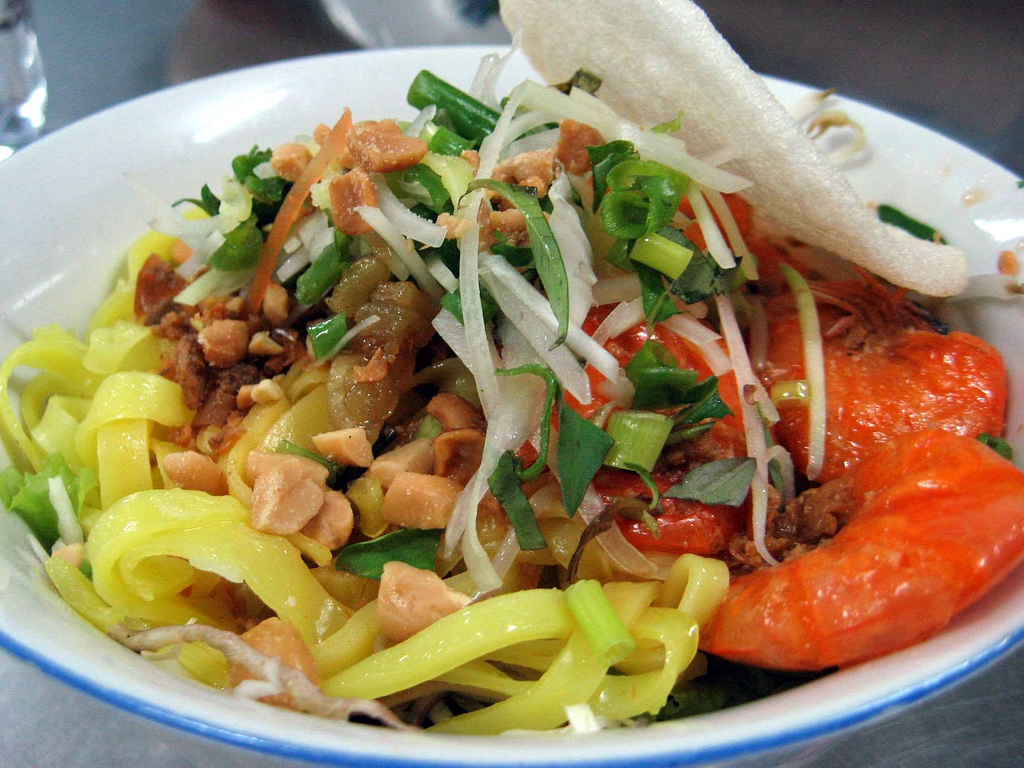 Contrary to other noodles, which are very sophisticated when cooking broth, the broth of Quang noodles is quite simple. Mainly stewed from pork bones or young ribs, but seasoning so that the broth is sweet and rich depends on the skill of each cooker.
Quang noodles cannot be without fresh vegetables. Usually at the restaurant, Quang noodle dish will come with a plate of vegetables including banana flower, shaved water spinach, lettuce, basil… Picky people say that delicious Quang noodles must include 9 types of vegetables: the banana flower is the most important and must be sweet porcelain banana, grated water spinach, freshly picked young cabbage, fresh lettuce, raw bean sprouts, basil, cinnamon, laksa leaves, cilantro. So what kind of vegetable is Quang noodle dish considered not enough flavor.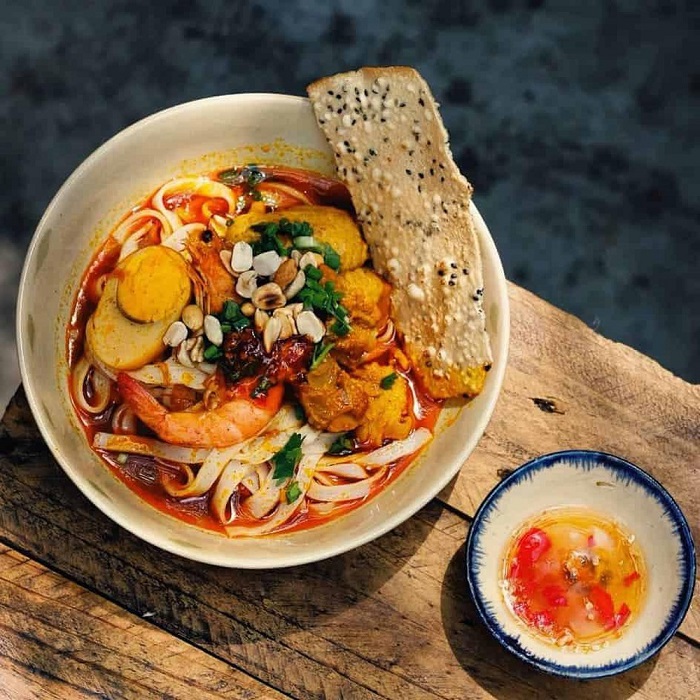 In order for Quang noodles to be full of flavor, there are also grilled sesame rice paper and crispy roasted peanuts, and green peppers with a flavor that is not spicy, typical of Quang dishes. The greasy taste of peanuts, the crispy aroma of rice paper and sesame, a mouthful of Quang noodles, a bite of fresh green chili, the delicious taste of Quang noodles is not natural but attracts people's hearts. How special it must be to be such a favorite dish.
The people of Quang Nam – Da Nang are hard-working. The traditional dishes here are therefore also rich, including sweet and sour, like the human love of this country.
Some addresses of Quang noodle dishes in Da Nang :
Mi Quang Que 258 Dong Da
Mi Quang Ba Ngan 108 Luu Quy Ky street
Mi Quang 87 Nguyen Tri Phuong street
Quang noodles, fish cake noodle soup, anchovy fish sauce with vermicelli noodles 104 Nguyen Chi Thanh street
Quang noodles, beef noodle soup: 731 Tran Cao Van street
Quang Noodles with snakehead fish and shrimp, meat: 199 Nguyen Hoang street
Latest Posts