Address: 201 Le Quang Dao, My An, NguHanh Son, Da Nang City
Price – Range:US$ 2 to 5
Open time:Every day from 11:00 to 14:30 & 17:00 to 21:30
Visit duration:30 to 60 minutes
Contact: +841629456309 or phovietkieu@gmail.com
Website: https://www.facebook.com/PhoVietKieu/
What is Pho & what is Viet Kieu?
Pho is probably the single most popular and iconic dish in Vietnamese cuisine. Simple and complicated at the same time, Pho is a subtle combination of meat, noodles, seasoning and a distinctive broth made from bones and spices.
The Viet Kieu community (meaning Overseas Vietnamese) has played a major role in bringing Pho to foreign countries and making it an internationally recognized food as well as an ambassador of Vietnamese culture abroad. But that's not all, incontact with other cultural environments and foods, Pho evolved with higher quality ingredients, access to premium meat and seasoning variations. Portions also got bigger to match local appetite.
Why is Pho Viet Kieu Special?
Pho Viet Kieu was born from the idea of bringing back to the homeland this specific taste of Pho from overseas Vietnamese communities. Pho Viet Kieu's Chef ran Pho restaurants in Paris and Sydney forover 15 years, and lived in a Vietnamese neighborhood in California for 10 years before coming back to her hometown Danang and open shop on Le Quang Dao street – just a few minutes from My Khe beach. Local residents and foreign tourists alike can be sure to find some of the best Vietnamese food in Pho Viet Kieu with a simple menu composed of 3 main items: Pho (beef noodle soup), Bun ThitNuong (grilled pork vermicelli) and Com Bo Xao (fried beef onions and rice). All recipes influenced by overseas Vietnamese cuisine with homemade broth, 100% Australian beef and premium pork.
View Map
Express Your Reaction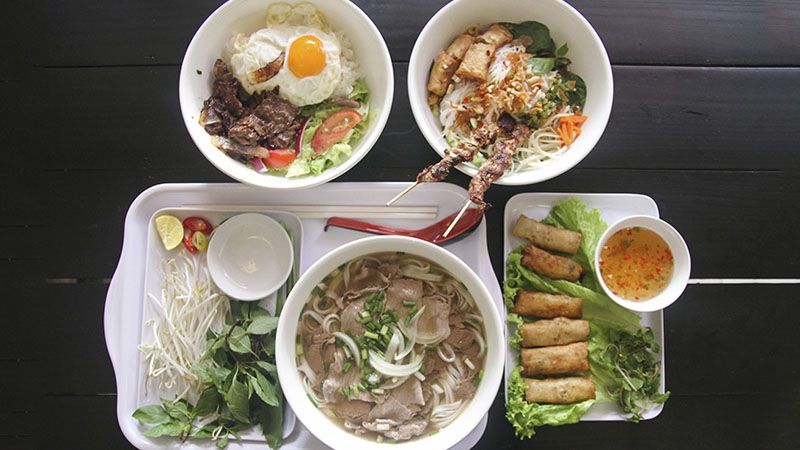 You have reacted on

"Pho Viet Kieu – Bringing the Viet Kieu taste ba..."
A few seconds ago
Latest Posts