La Maison Deli Danang – The "House with delicious food"
Located in the center of the city, on the bank of Han River, La Maison Deli is a combination of finest culinary arts, with a diverse creative Vietnamese menu. Diners will be fascinated by different tastes from familiar to different, from homey to creative.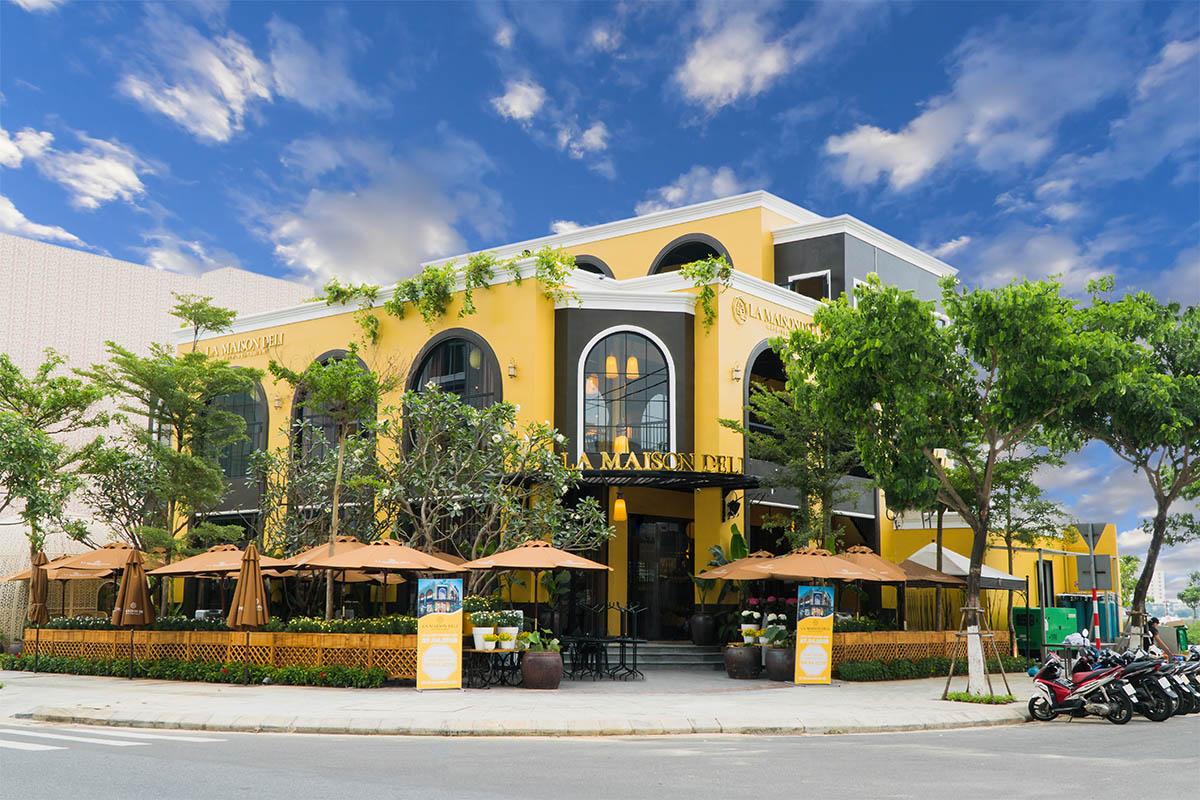 Each dish by La Maison Deli is carefully handled from choosing ingredients to preparation.
All recipes and ingredients must follow a strict process developed and trained by culinary guru – the judge of MasterChef Vietnam – Phan Ton Tinh Hai.
Start your new day at La Maison Deli with a lovely breakfast besides your full cup of coffee, or end a long day with a well prepared dinner in a cosy atmosphere with your family and beloveds.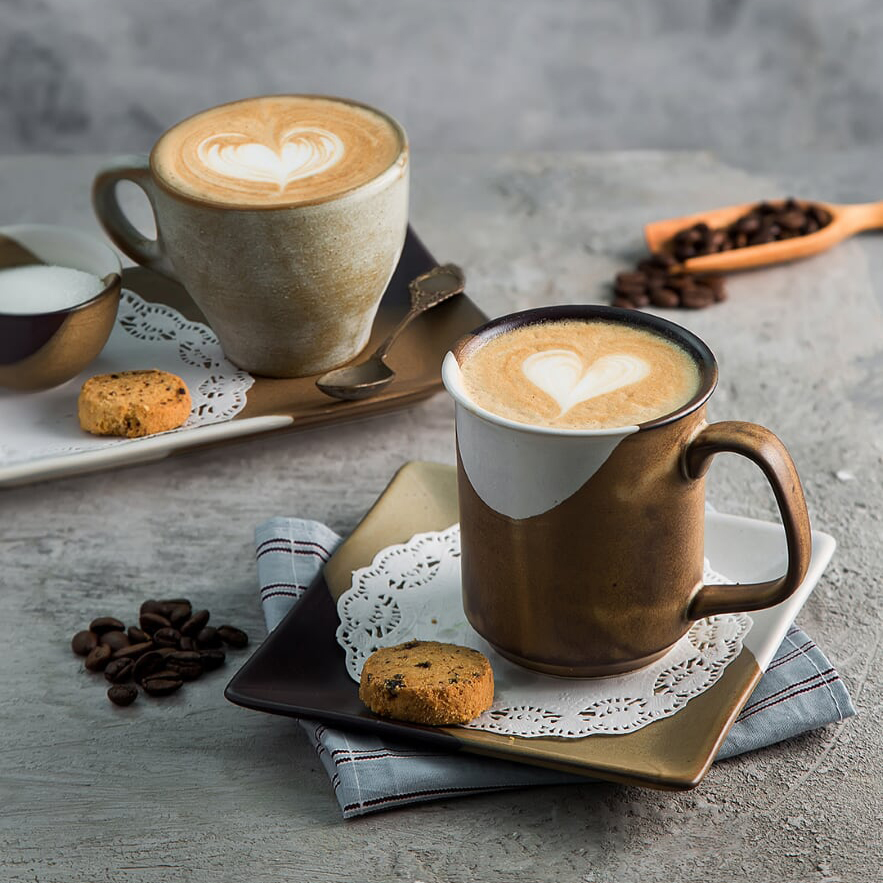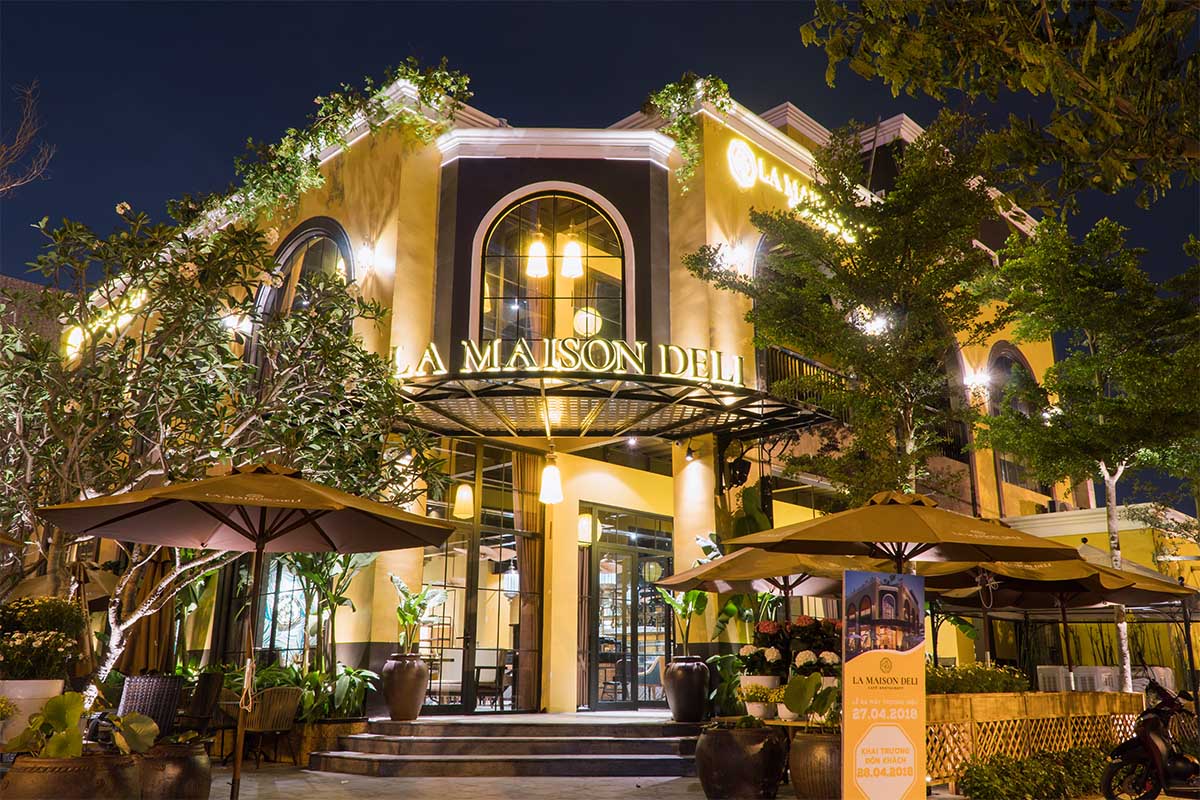 Inspired by French architecture with ancient arches, La Maison Deli Danang creates a luxurious, elegant and artistic culinary atmosphere with 3 different floors, a promising choice for a high-class culinary experience in Vietnam.
Café- Breakfast – 1st floor
The first floor of La Maison Deli Danang specializes in coffee, breakfast and a la carte. The in-house space has 90 chairs and a lovely bar, while the garden has its charm with 70 chairs.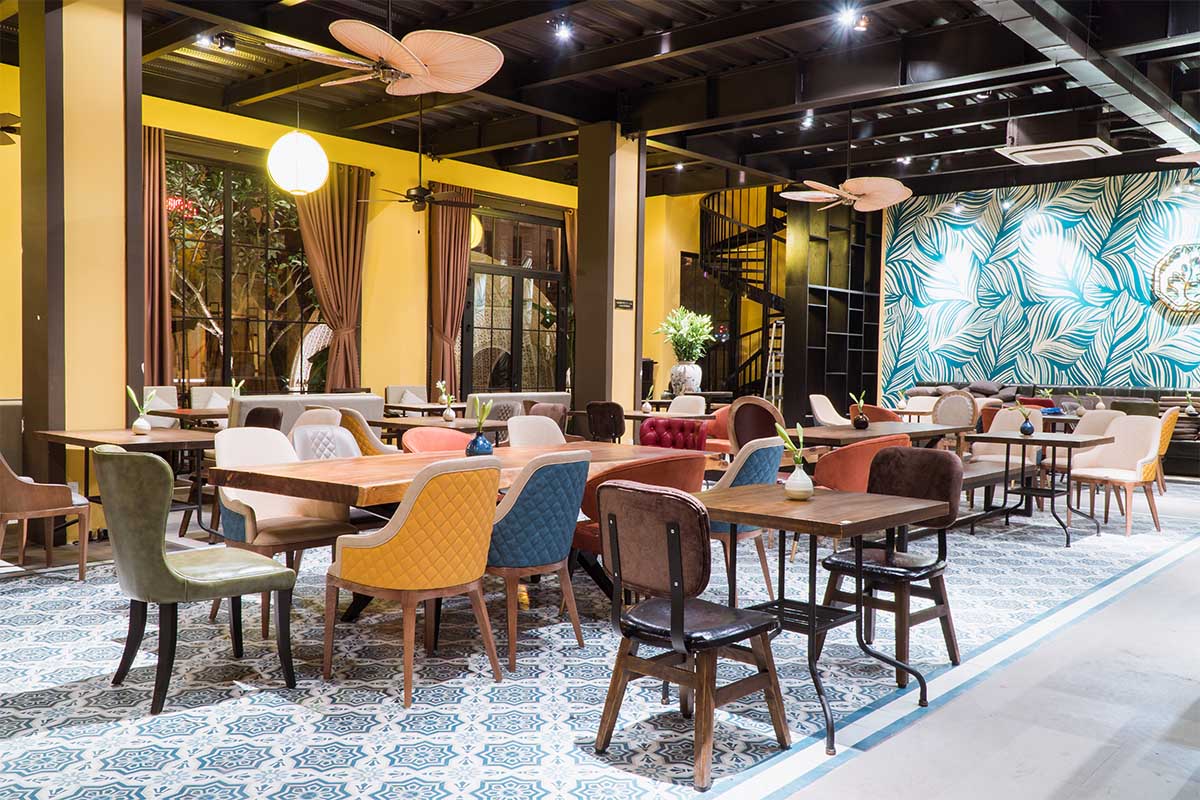 Lunch – Dinner – 2nd floor
Including a common space and 2 VIP rooms. The common space can host up to 130 seats, elegantly and luxuriously designed. The VIP rooms provide a more intimate and cosy corner.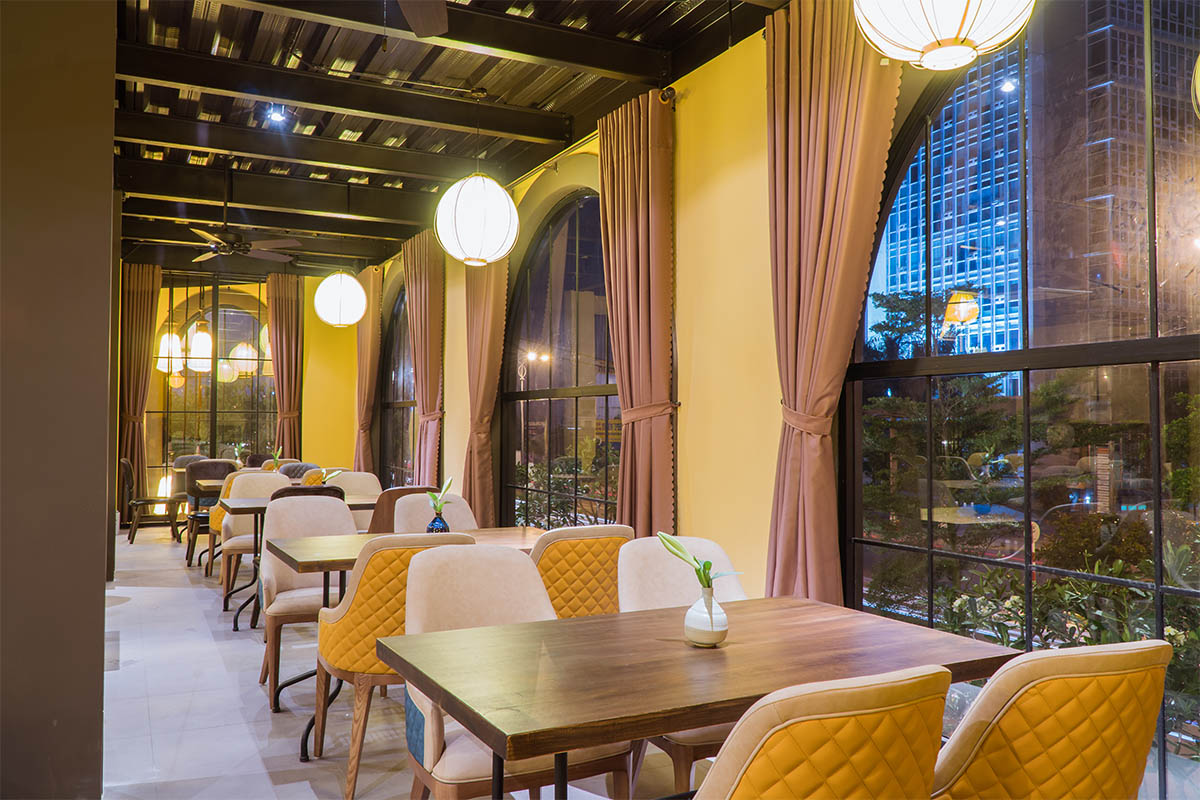 Banquet – Conference – 3rd floor
With a lot of space and great design, the 3rd floor of La Maison Deli is reserved for banquets, conferences and other events for companies or organizations.
With an impressive design and professional service, whether it is your anniversary or a company party, La Maison Deli will make it a memorable experience.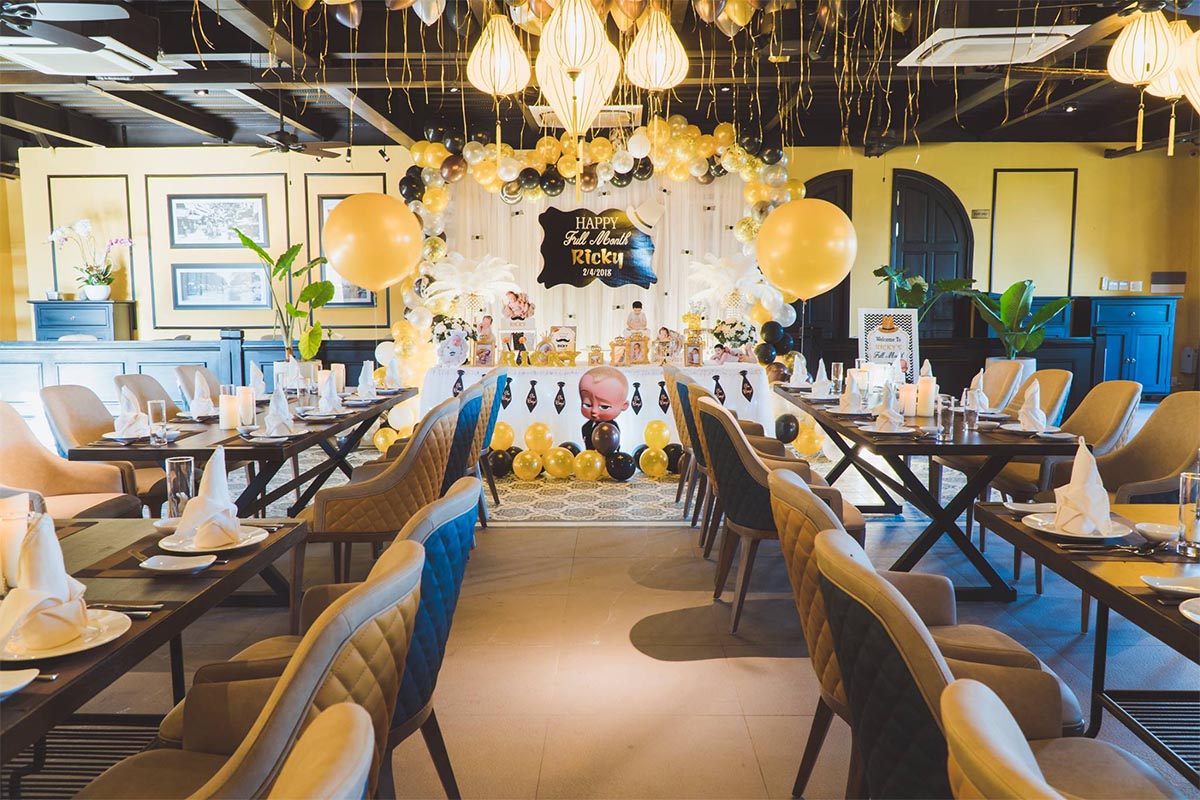 LUNCH COMBO JULY
Enjoy lunch for group from 2-4 with our luxurious combo sets:
– Combo 1: 499,000VND – induge your taste with the 3 top Vietnamese dishes: Special Coconut Fried Rice, Steamed Shrimps with Coconut, Tinh Hai Grilled Ribs.
– Combo 2: 429,000 VND – the new breeze with a well-prepared lunch: Seafood Springrolls, Grilled Chicken in Honey and Peanut Butter, Stir-fried Noodles with Shrimp and Calamaries.
Applicable time: from 11:00 to 14:00, Monday to Friday

From now until 31/07/2018

Not available to combine with other discounts.
What is greater than enjoying your perfect lunch with the best combination of dishes at La Maison Deli to reward your busy morning?
Don't forget to make reservations to enjoy with your beloveds, friends and colleagues at La Maison Deli!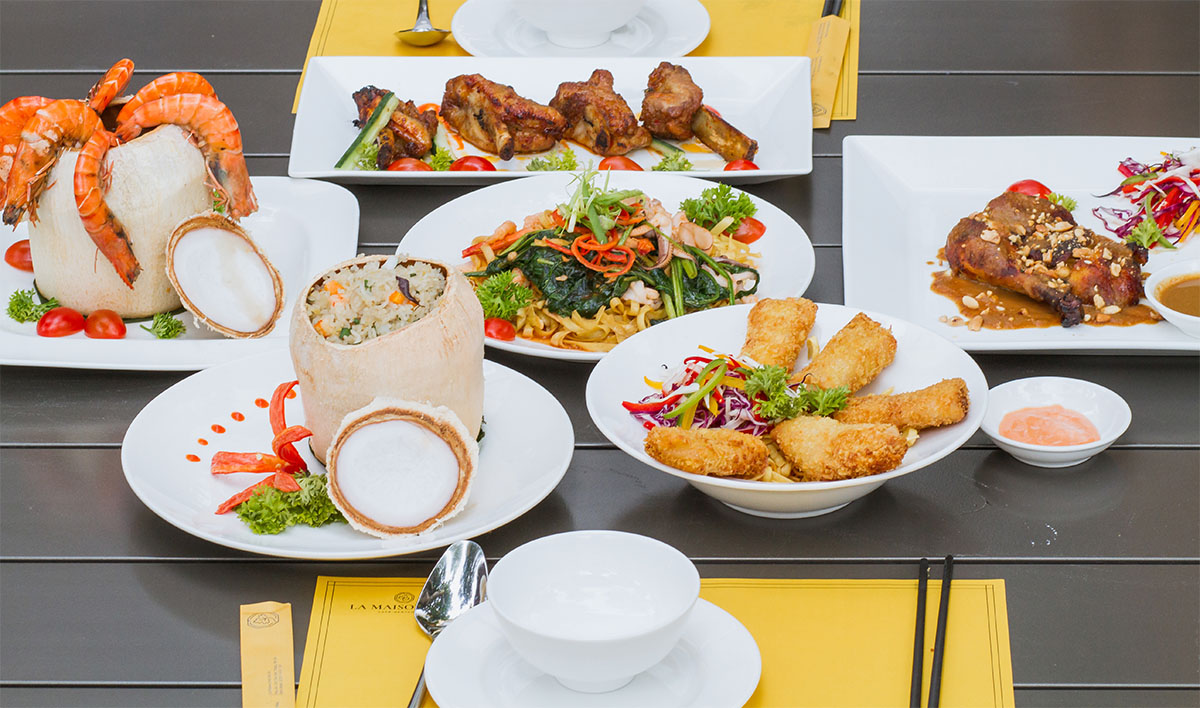 Contact info:
La Maison Deli – Danang
Address: Lot A1, A2, A3, 2/9 Street, Hai Chau, Danang
Phone: (+84) 236 3 775 776
La Maison Deli – Hoi An
Address: 102 Ton Duc Thang, Tan An, Hoi An
Phone: (+84) 2353 933 733
Binh Phan – La Maison Deli Danang – The "House with delicious food"
Latest Posts