THAI MARKET – Best Thai Food in Da Nang, Vietnam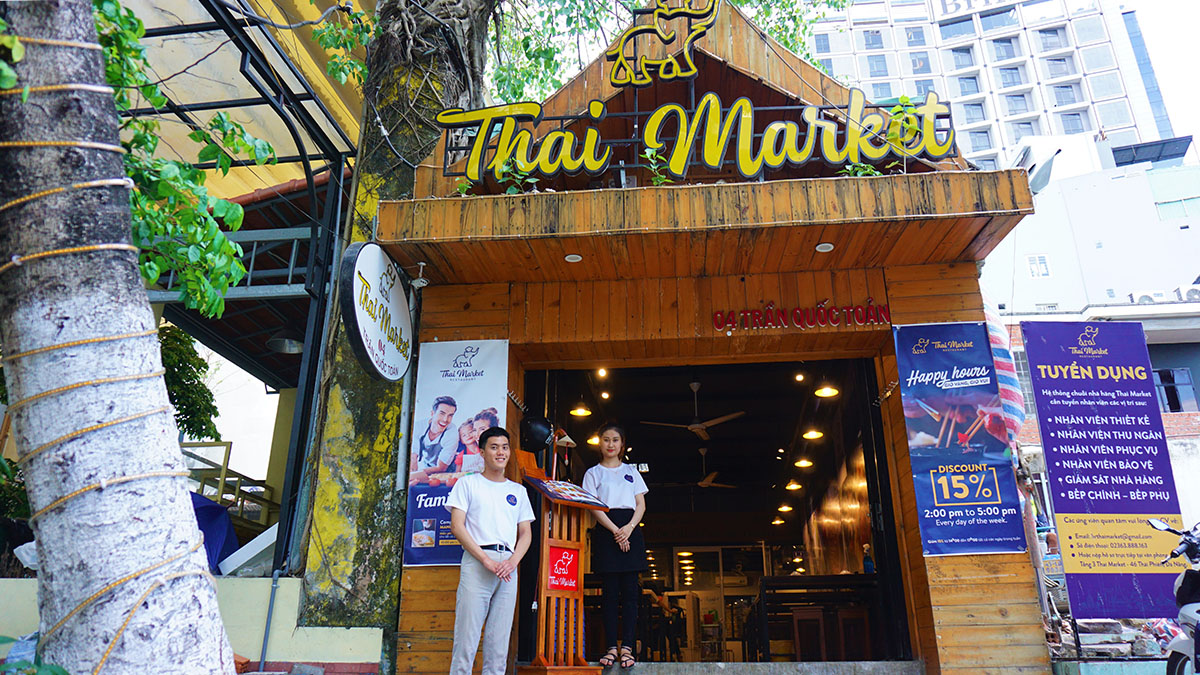 THE JOURNEY OF THAI MARKET
Get lost in the diverse cuisine full of flavors of the "Land of Smile" – the long journey to bring Thai Market closer to Vietnamese customers more than ever.
The first time I was in North East of Thailand, Udon Thani was sunny, different, but very friendly. What always stays with me and everyone else was the "explosion" of flavors in my mouth. I jumped into those flavors with passion and no hesitation.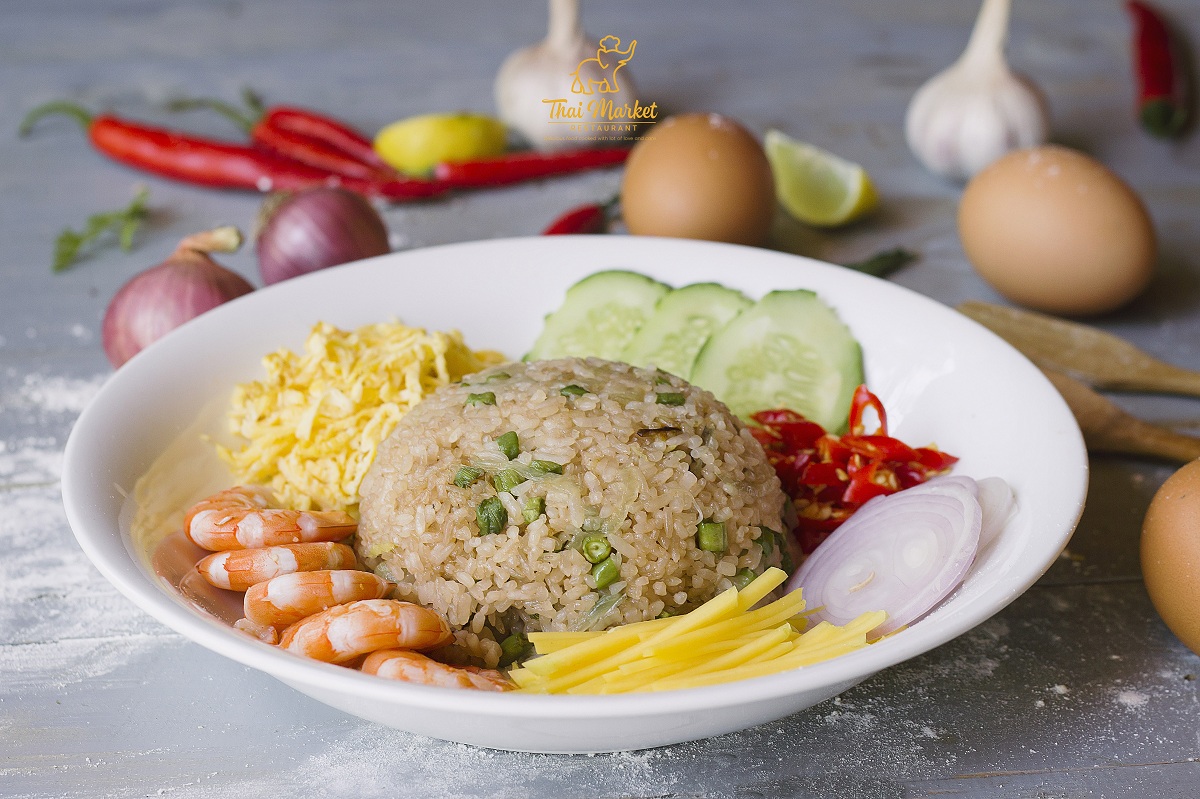 I indulged myself in the maze of flavors, from spicy sour to bitter, salty and sweet – all the tastes of life wrapped in thousands of street food dishes in the night market of Bangkok, Chiang Mai, Phuket or Pattaya…
During this time all my mind and stomach focus on 1 activity: eating. 6 meals everyday, 8 dishes a meal. The journey brings me to different places, meet different people and enjoy the most amazing dishes. It seems like I could never rest…
THE RETURN
Thai Market was created after difficult days. The best of Thai cuisine can be found in our menu.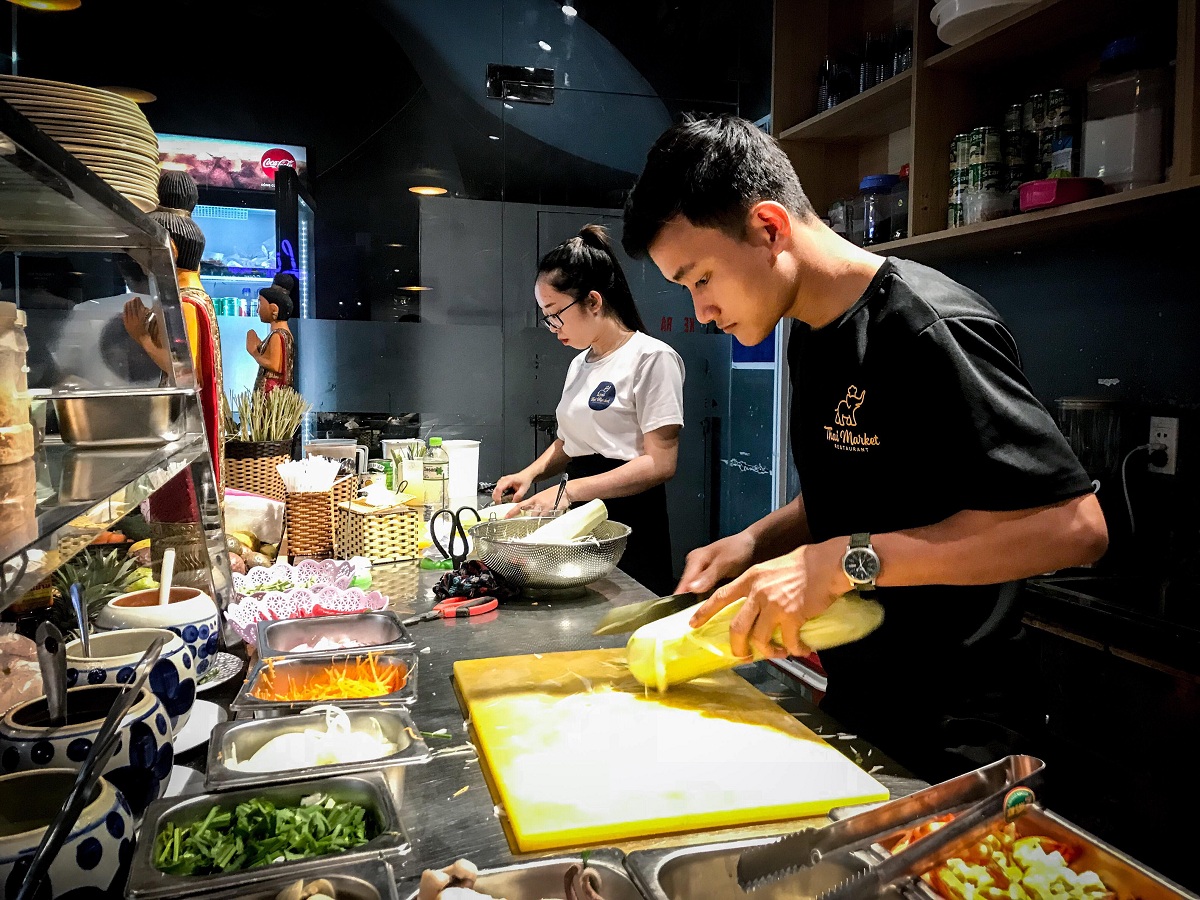 Our customers probably knew Thai Market the first time at 04 Tran Quoc Toan (Danang), with our name "HQ Thai Food" in a cozy atmosphere and friendly service. After 3 years of development, Thai Market is chosen to direct to a growing future with a chain of Thai restaurants in Central Vietnam with 5 different locations in Danang and Hoi An.
The team of Thai Market is slowly becoming more professional in serving and creating new menu.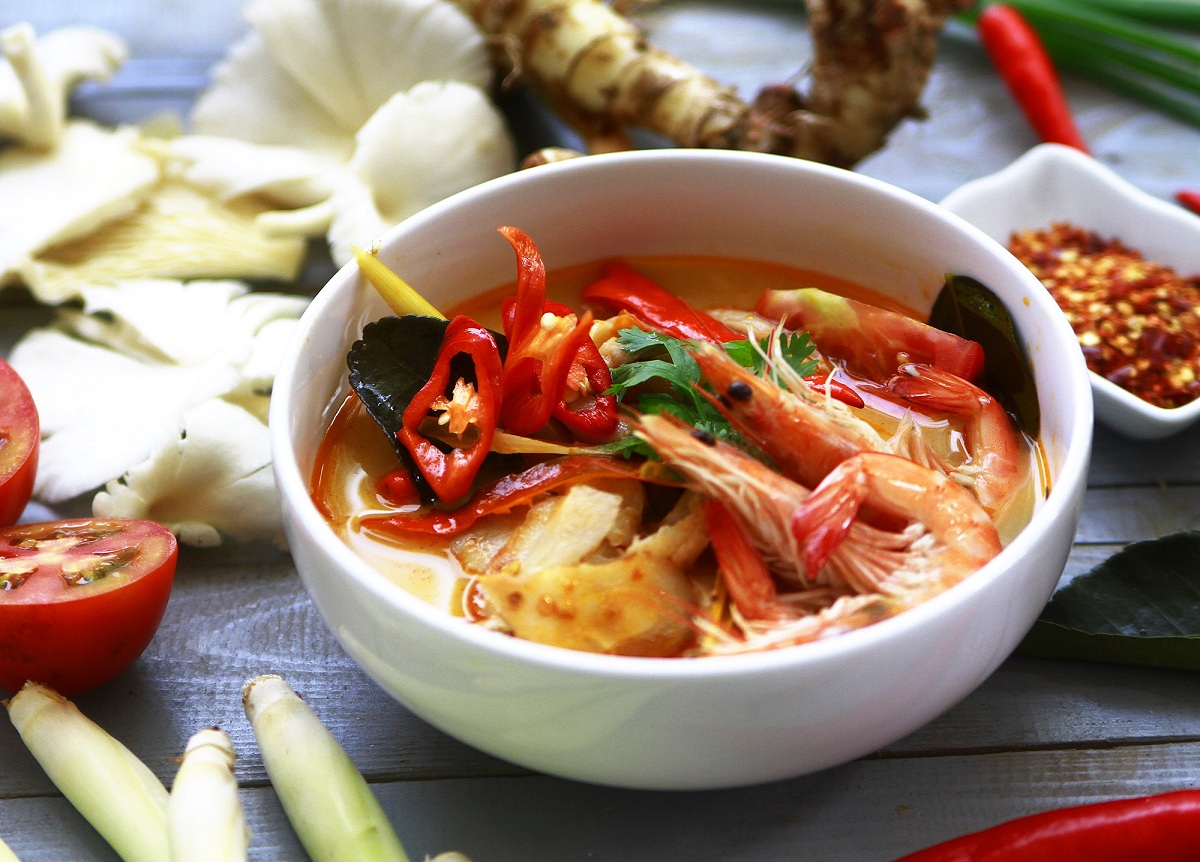 Tom Yum Kung (sour and spicy shrimp soup), Som Tam (Papaya salad), Pad Thai… are the mandatory in the menu of all Thai restaurants in the world, and certainly became the signature of Thai Market.
Besides, we have also developed fusion dishes – a creative combination with the style of Thai Market.
OUR MOTTO
The dishes you are about the enjoy are not something spontaneous, but the results of long-term efforts and research from Thai Market team. We prepare the food with passion and love, exactly like our slogan: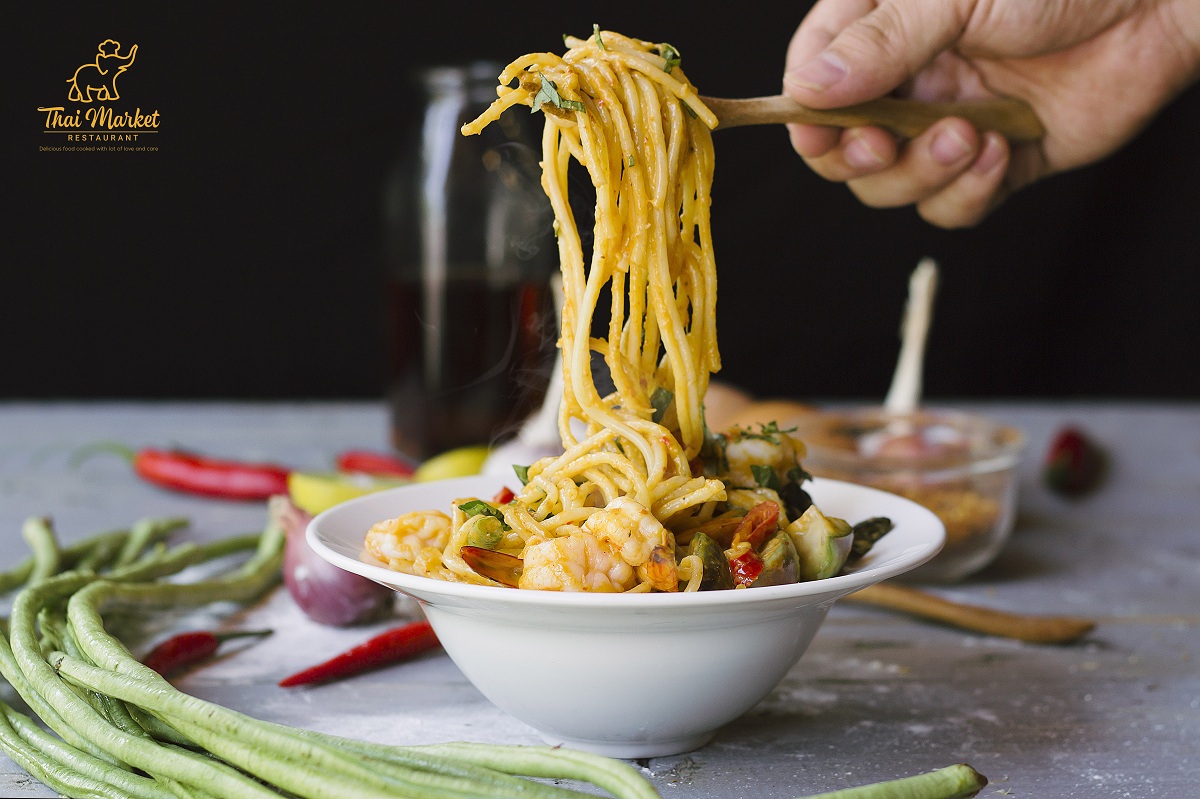 *Delicious food cooked with lots of love and care* (Những món ăn ngon tuyệt được nấu từ rất nhiều yêu thương và tâm huyết)
Welcome to Thai Market today and let's dive in a culinary journey with us!
THAI MARKET LOCATIONS
Thai Market – first Thai restaurant chain in Central Vietnam
With directly-imported ingredients from Chiang Mai, Thailand and fresh, daily-chosen materials, Thai Market aims to bring you the best Thai food prepared with love and passion.
Currently we have 4 restaurants:
Danang City: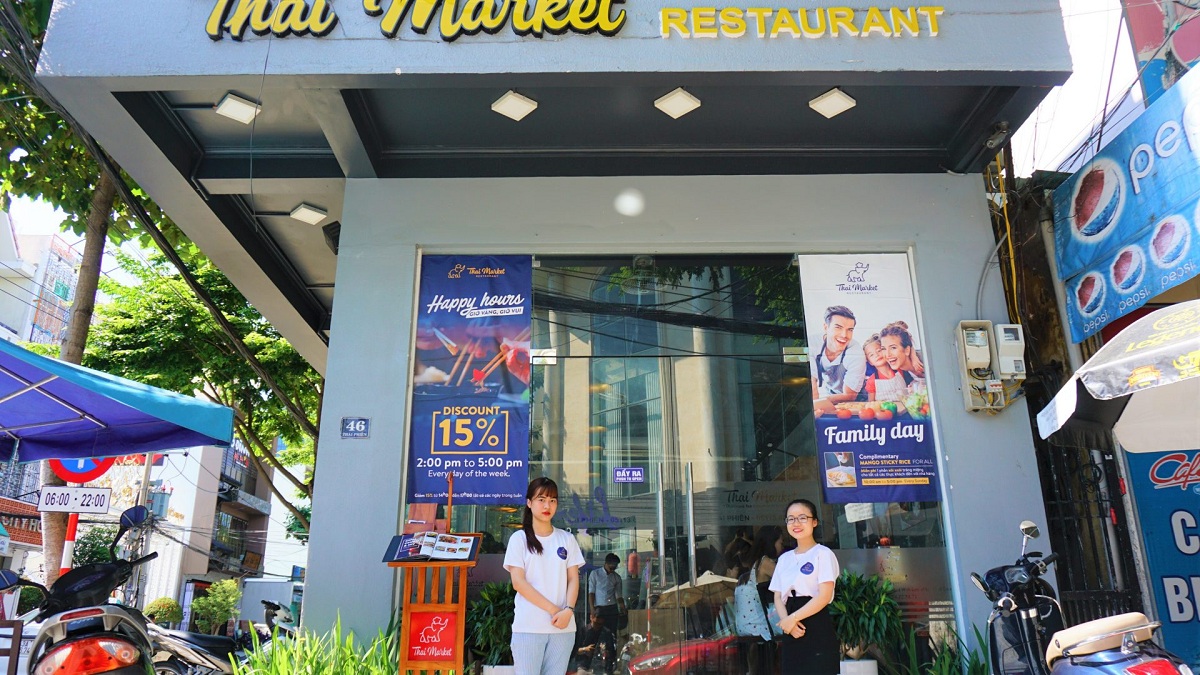 Thai Market 46 Thai Phien
Number of tables: 28
 2 floors
 Capacity: 112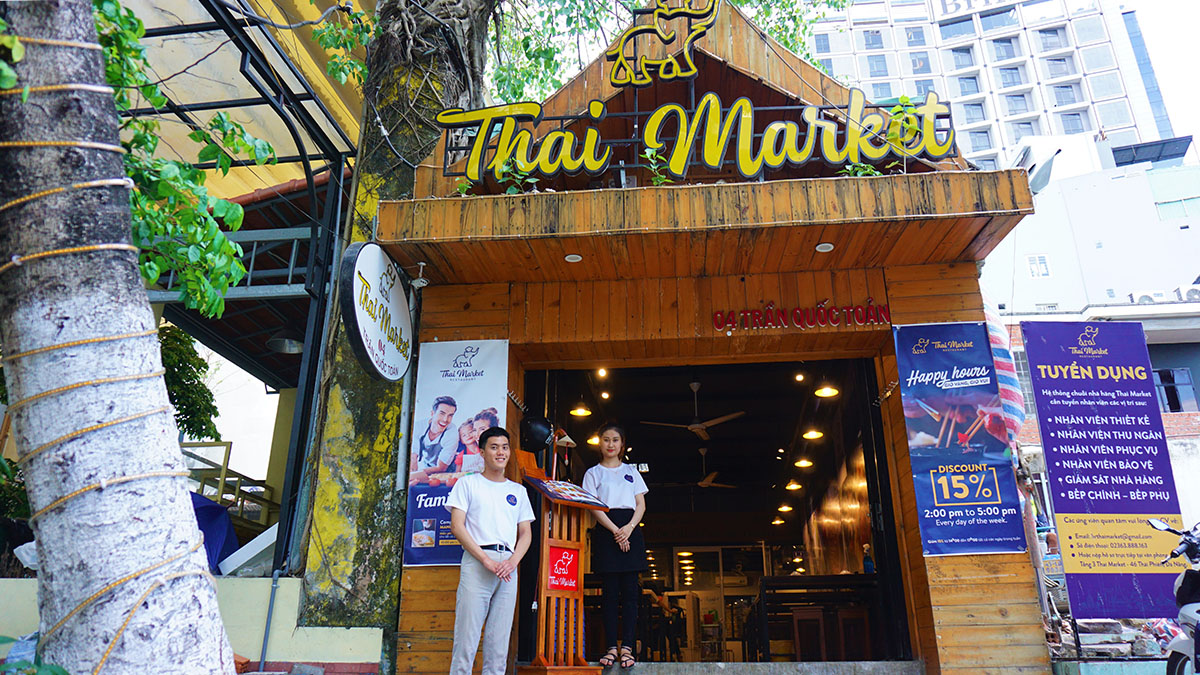 Thai Market 04 Tran Quoc Toan
Number of tables: 31
1 floor
Capacity: 124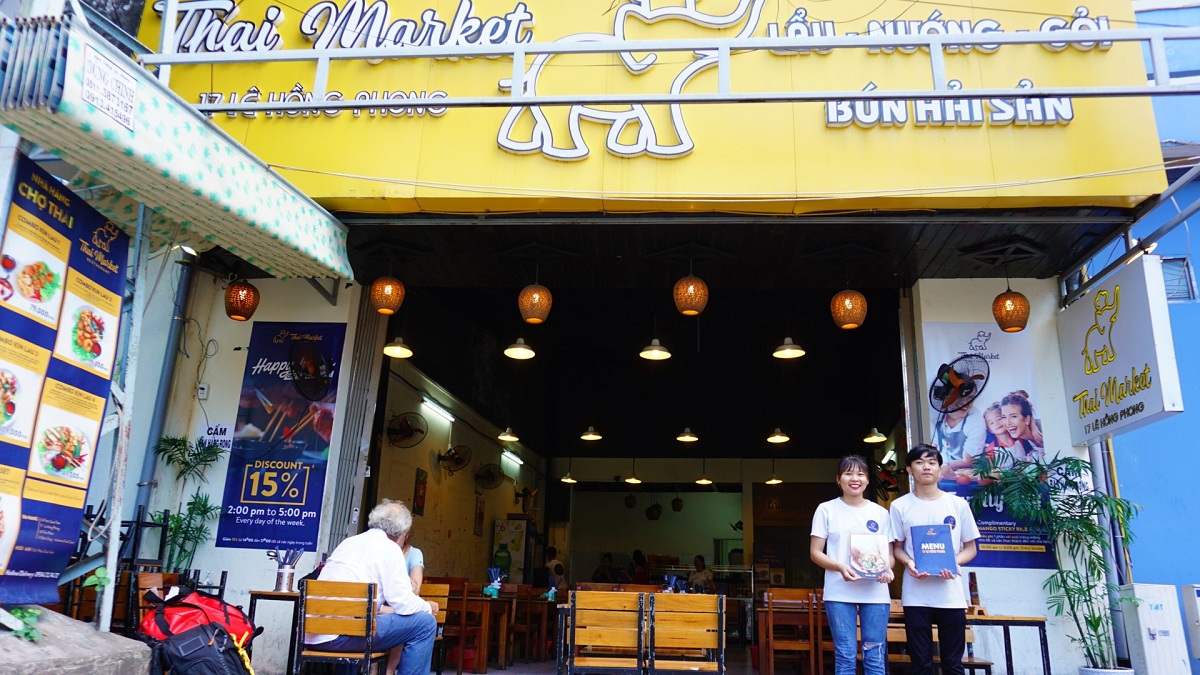 Thai Market 17 Le hong Phong
Number of tables: Day time: 22 (Max 88ppl). Night time: 30 (Max 120 ppl)
1 floor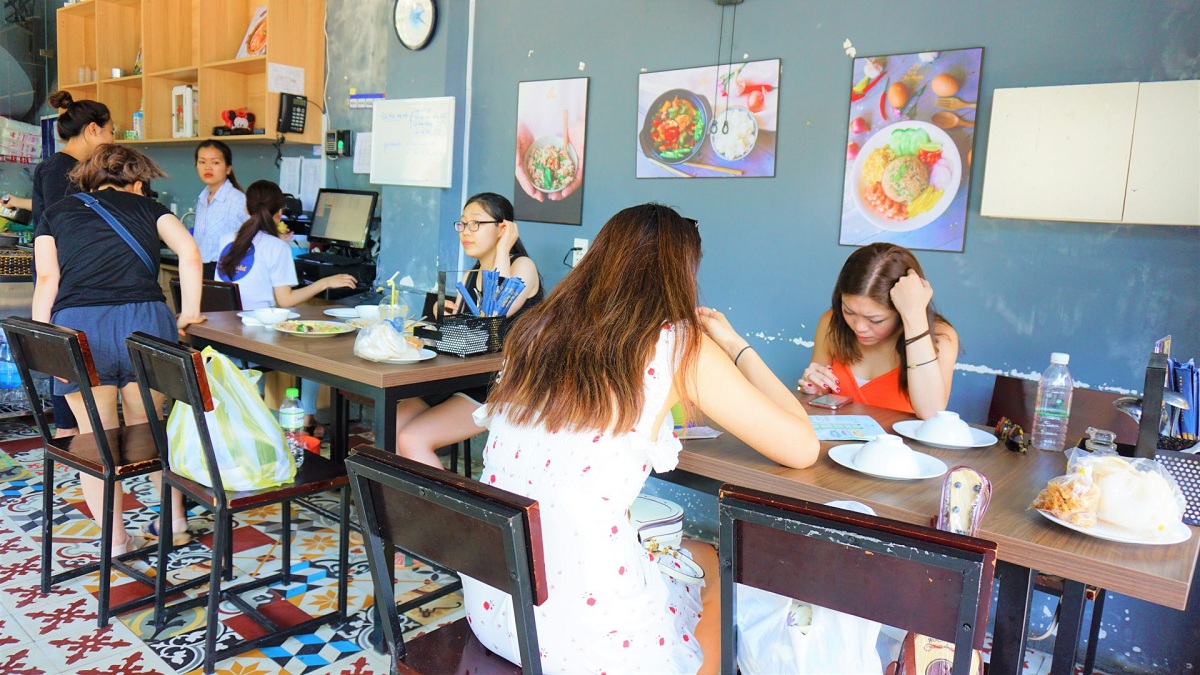 Food Court Indochina 74 Bach Danang
Hoi An ancient town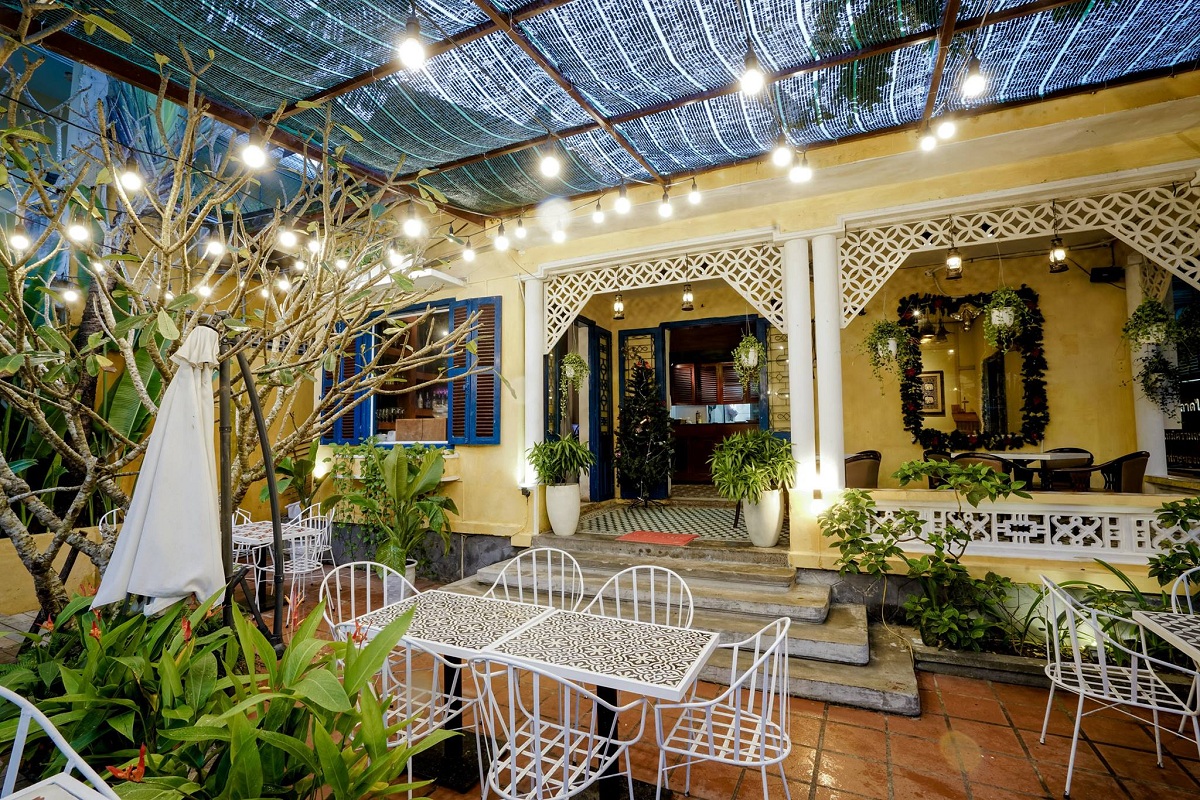 162 Phan Chau Trinh – Hoi An ancient town
Number of tables: 20
Capacity: 80
This September, Thai Market will open a new restaurant at 183 Nguyen Van Thoai. The menu will focus more on Thai seafood cuisine. Opening date: 29/09/2018 with theme "Thai restaurant opening on the most beautiful beach on earth"
Capacity: 150-200 people
2 floor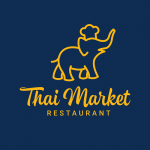 CONTACT INFORMATION
Hotline: 0934 72 74 72
Website:http://thaimarket.vn/
Faceboook page: https://www.facebook.com/thaimarket.restaurant/
Contact us directly at our restaurants:
04 Tran Quoc Toan: 02363636468
46 Thai Phien: 02363666468
17 Le Hong Phong: 02363667468
Indochina 78 Bach Danang
62 Phan Chu Trinh – Hoi An: 02353666468
THAI MARKET – Best Thai Food in Da Nang, Vietnam
Latest Posts