If you're a seafood lover who enjoys grilled dishes, make sure to check out the "Taste of Land & Sea" buffet at the Sheraton Grand Danang Resort & Convention Center every Friday night from 6:30 p.m. to 10:00 p.m.
SAVOR THE ESSENCE OF VIETNAM'S COASTAL CUISINE
AT THE "TASTE OF LAND & SEA BUFFET"
The buffet offers a unique culinary experience with a diverse selection of fresh seafood.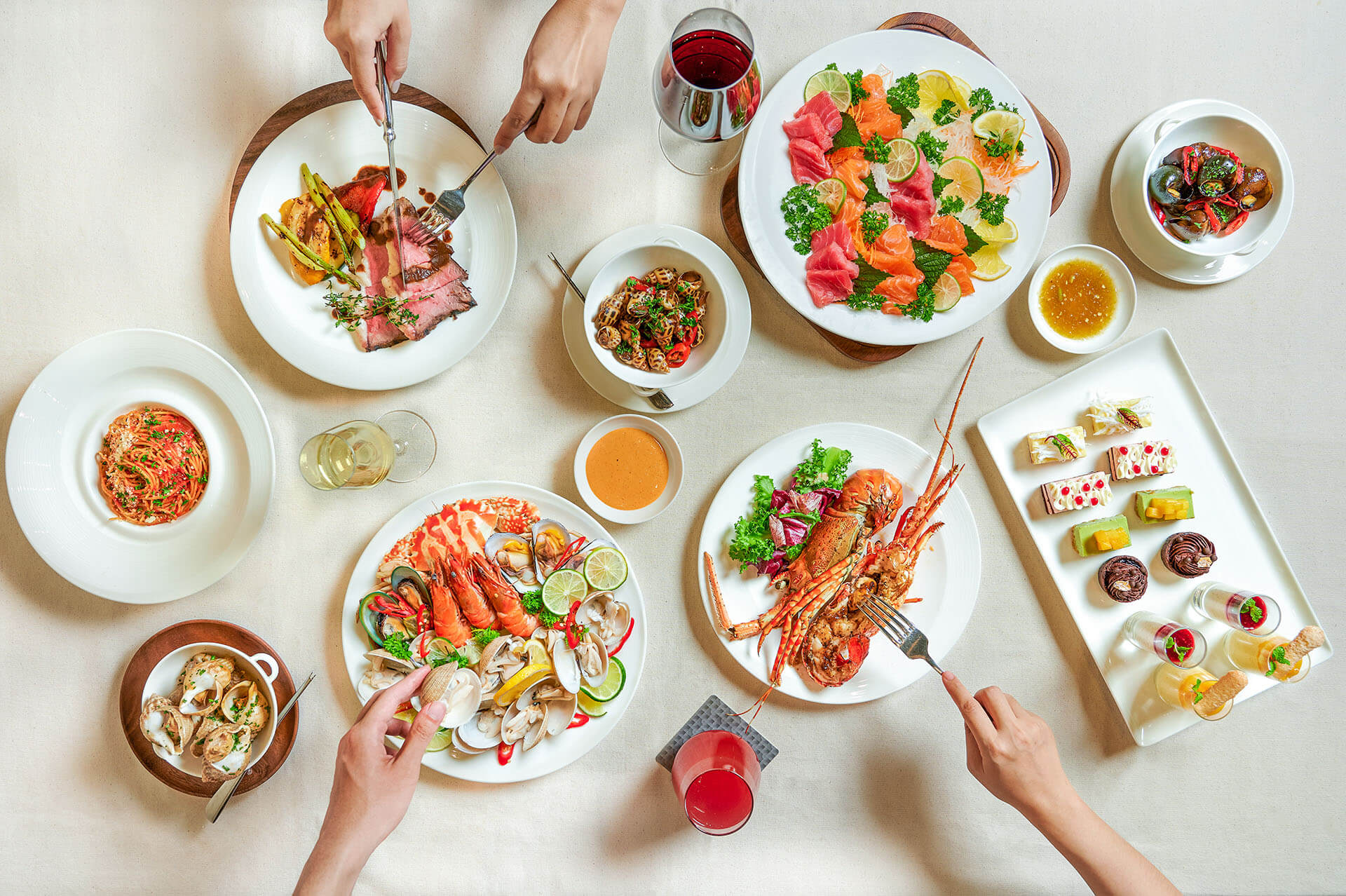 IDEAL SPACE
The Sheraton Grand Danang Resort & Convention Center always knows how to create a classy and cozy atmosphere. The Table 88 restaurant provides ample space to accommodate up to 200 guests, with beautiful sea views from the window, making it the perfect spot to relax with family and friends.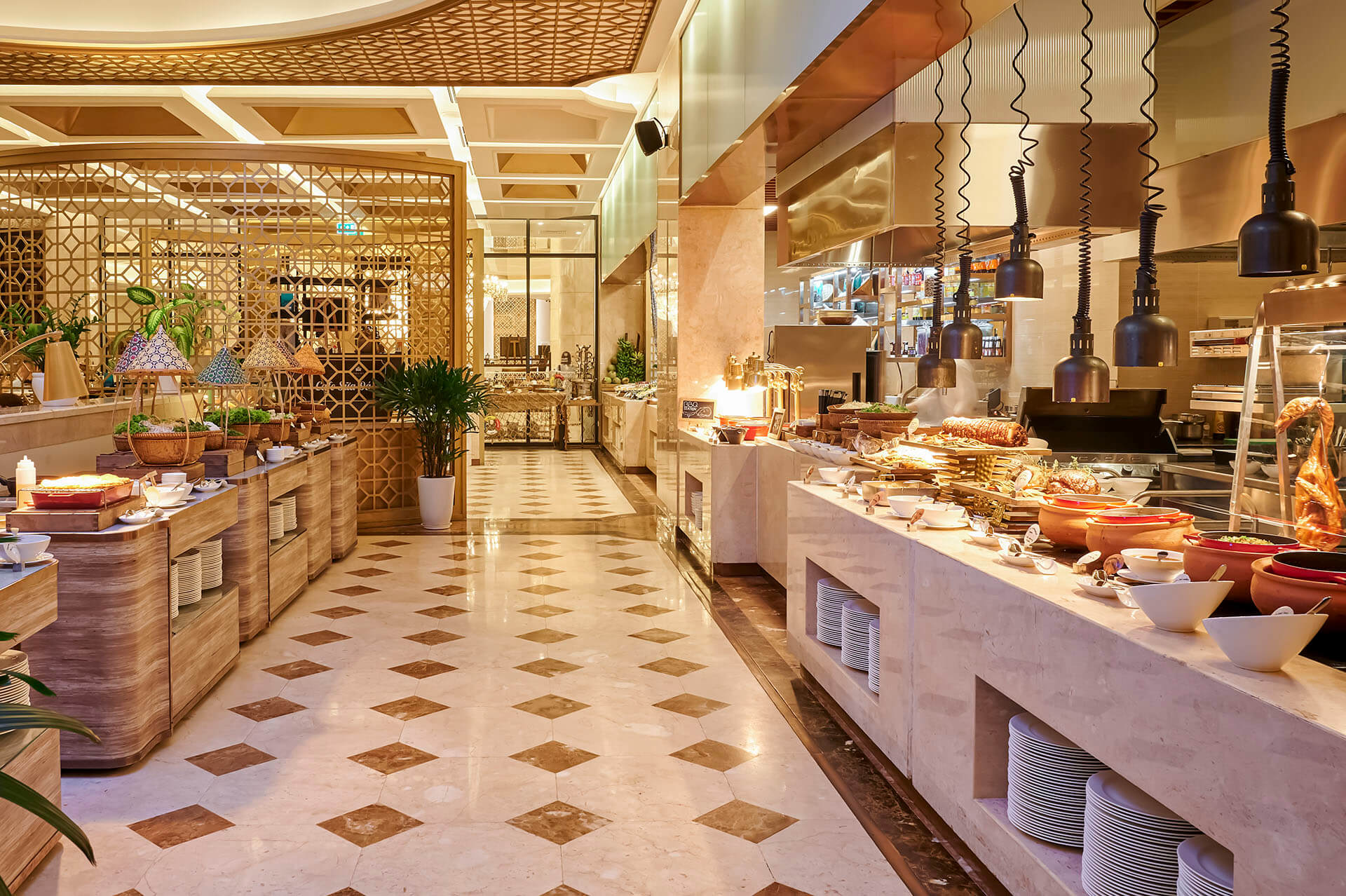 FRESH SEAFOOD VARIETY
"Taste of Land & Sea" offers a diverse and colorful culinary feast. Indulge in fresh ingredients from the sea, such as lobster, sentinel crab, bulot snails, tiger shrimp, salmon sashimi, tuna, and many other seafood varieties prepared directly by talented chefs.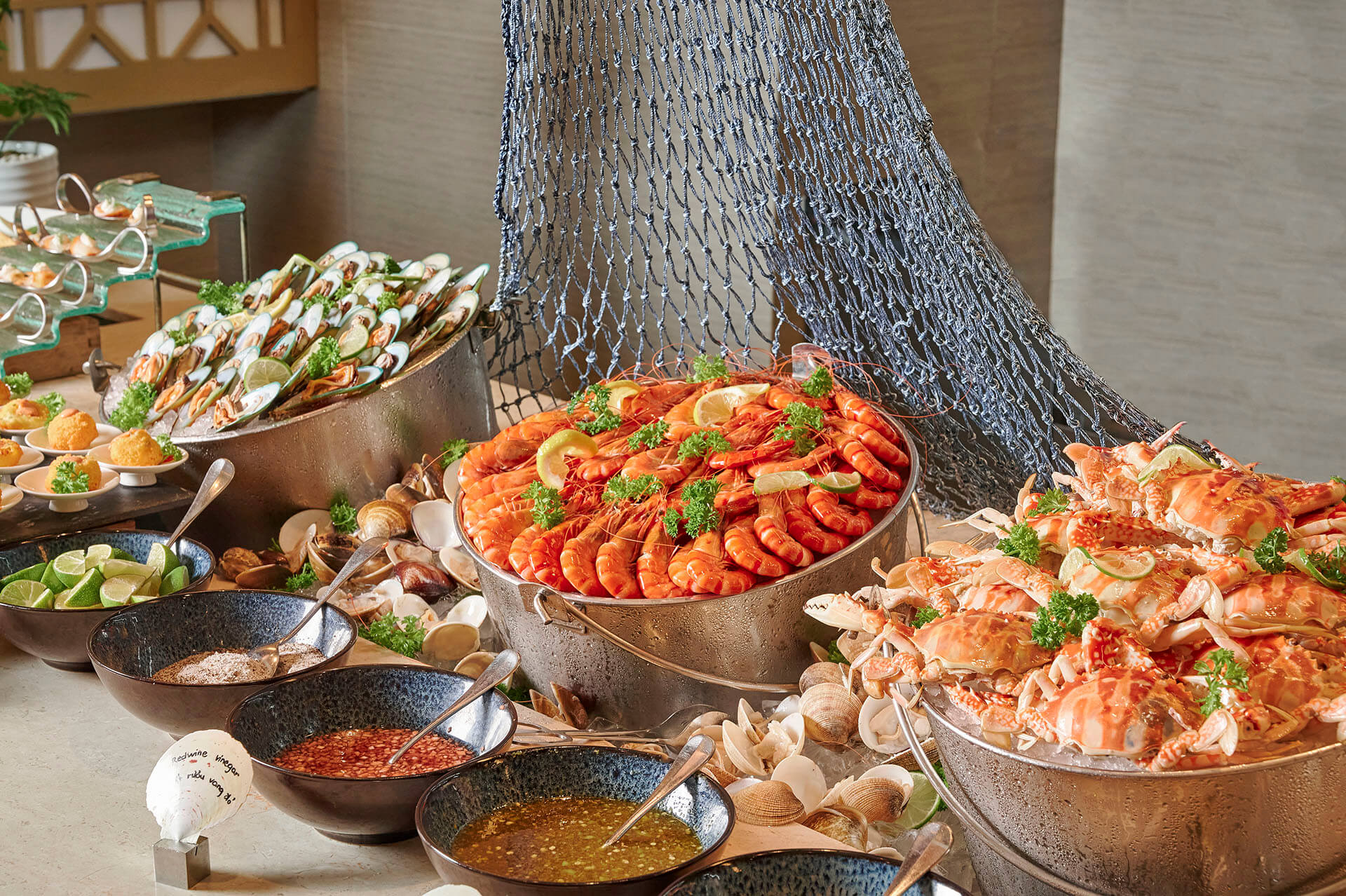 EXTENSIVE MENU
In addition to seafood, remember to enjoy a variety of other dishes such as sushi, spaghetti, premium Tomahawk beef that is showcased and served individually at the table, and delicious grilled dishes, ending with tender pastries for a rounded end. The drink menu, with a wide selection of cocktails, wines, sparkling wines, or juices, will make your evening even more perfect.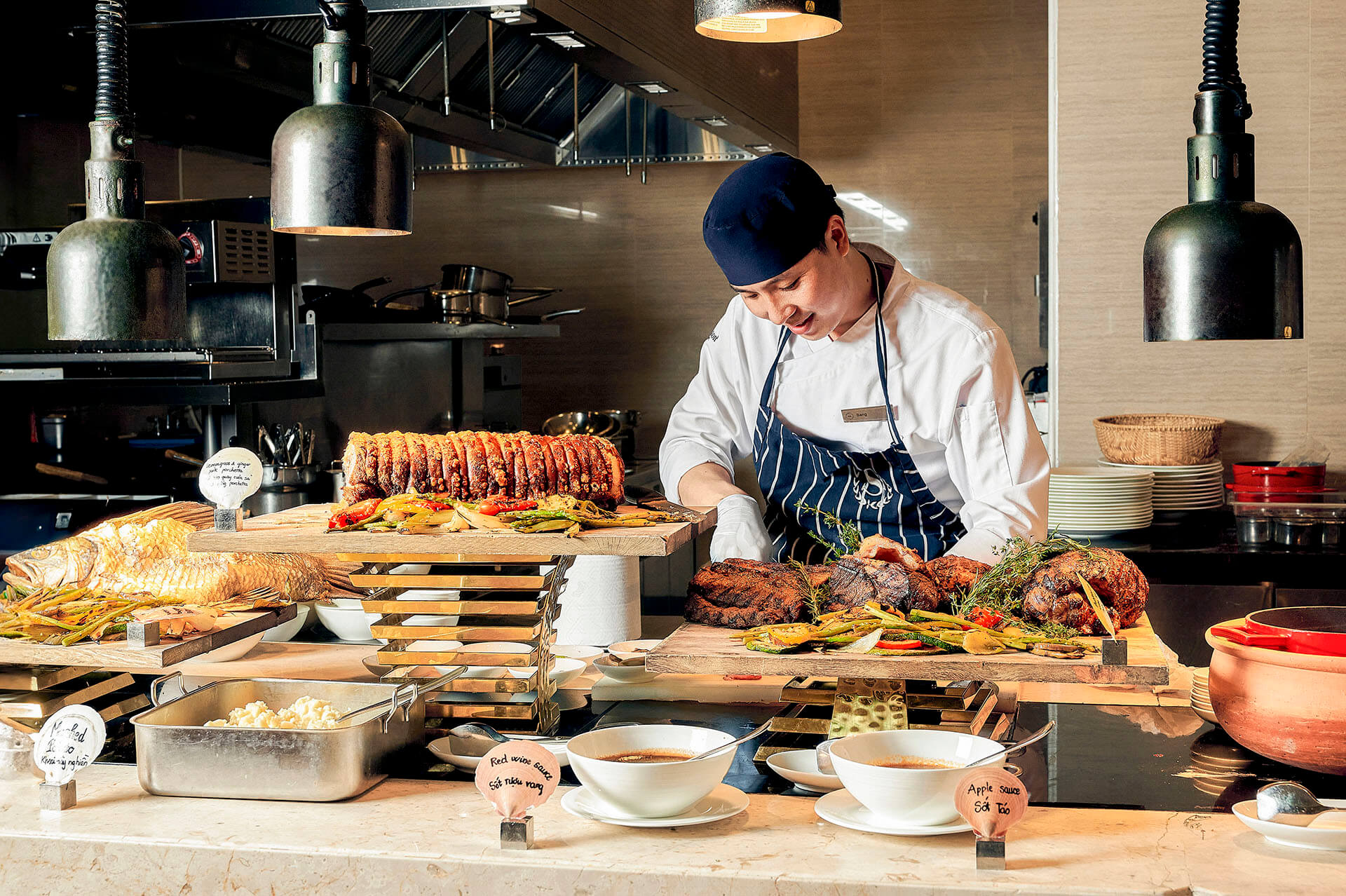 TASTE OF LAND & SEA BUFFET
Time: 06:30 pm – 10:00 pm l Every Friday
Location: Sheraton Grand Danang Resort & Convention Center
Price: 1,080,000 VND++/person (excluding beverage)
Contact: + 84 236 398 8999 or danang.fbco@sheraton.com
See more details: https://www.facebook.com/sheratongranddanang