RING IN THE FESTIVE SEASON – THROWING MAGICAL PARTIES AT RADISSON HOTEL DANANG
The year-end festive season is gradually approaching, this is the best time to plan a Year End Party, gathering party or conference to wrap up a memorable year. Accompanying our customers in all of life's great moments, Radisson offers unique surprises and alluring event packages for the holiday festival season.
YEAR END PARTY PACKAGE WITH NUMEROUS ALLURING DEALS
Only a few minutes away from the city center, Radisson Hotel Danang will be a great choice for a cozy year-end party. With its roughly 300m2 size and high-class furniture, the Ballroom at Radisson is especially well-suited for business events and gala dinners. The spacious, convenient, and welcoming parking space is another benefit for visitors.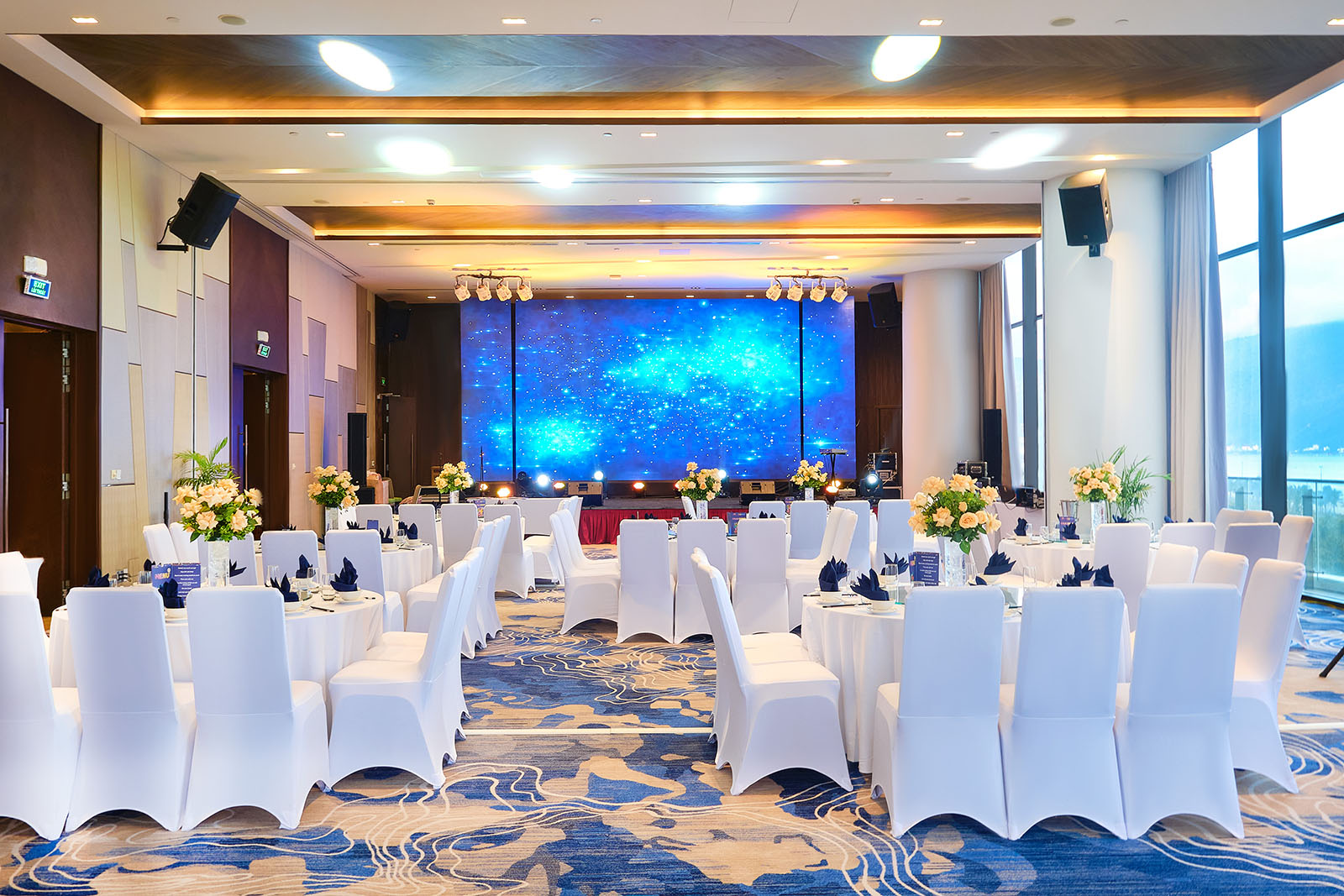 During the festival at the end of this year, complimentary ballroom rental, from only 450,000/guest you can organize a perfect party at one of the luxury hotels in Danang with:
COMPLIMENTARY 01 guest for every group of 30
Buffet or set menu with a diversity of culinary styles, tailored to suit the requirements of delegates
COMPLIMENTARY usage of projector and screen
COMPLIMENTARY installation of event backdrop
Using sound and light systems at extremely favorable prices
15% off for free flow package.
Contact us today to book and receive a consultation.
Note: valid until January 15, 2023 and minimum 30 guests.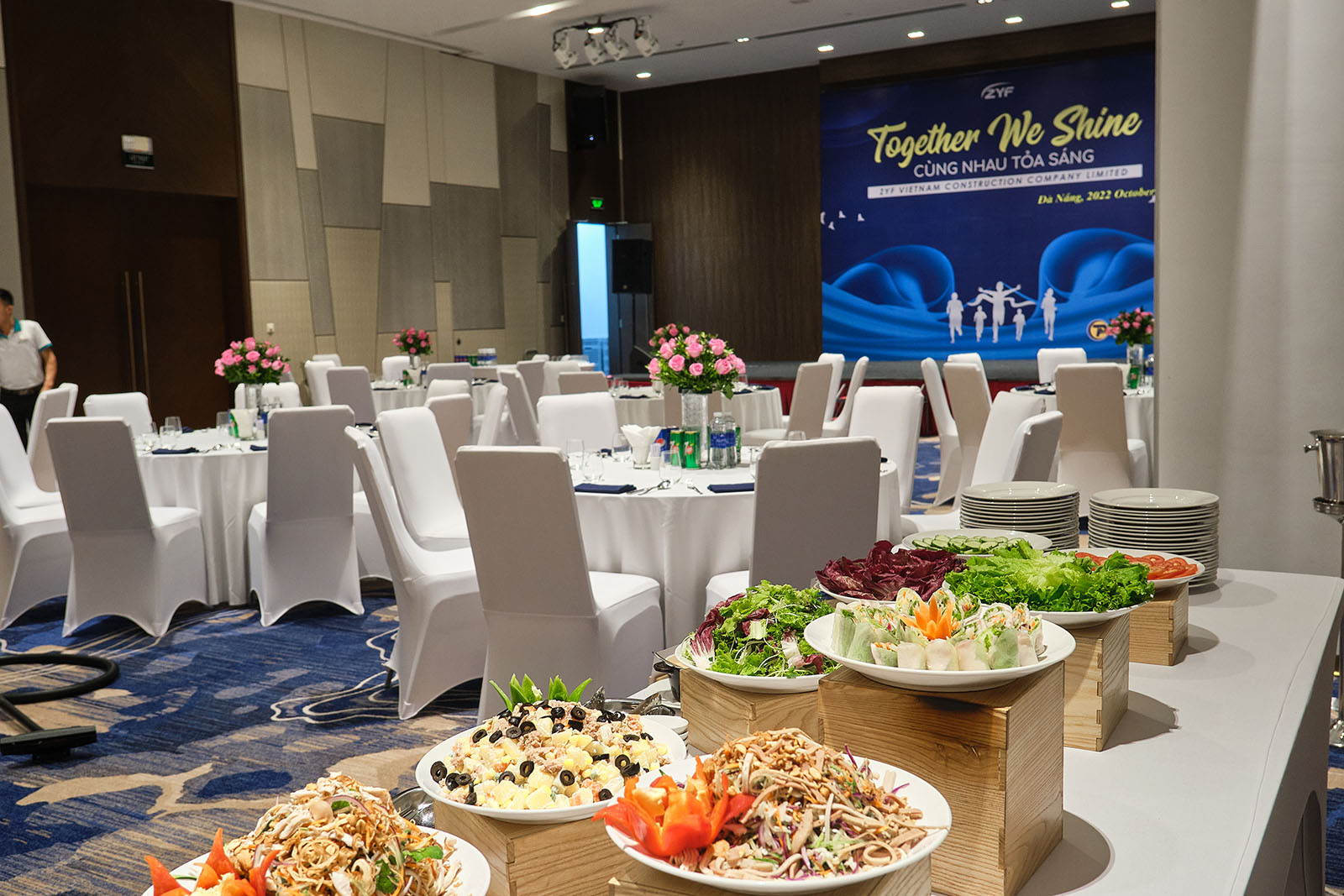 AFFIRM THE COMPANY POSITION WITH THE MICE PACKAGE AT RADISSON
In addition to possessing spectacular natural scenery, Radisson also draws MICE tourists with its extensive selection of large and small meeting rooms.
To satisfy the demands of planning a variety of events for clients, there are numerous systems of big and small conference rooms with opulent space, contemporary design, and comfortable furnishings.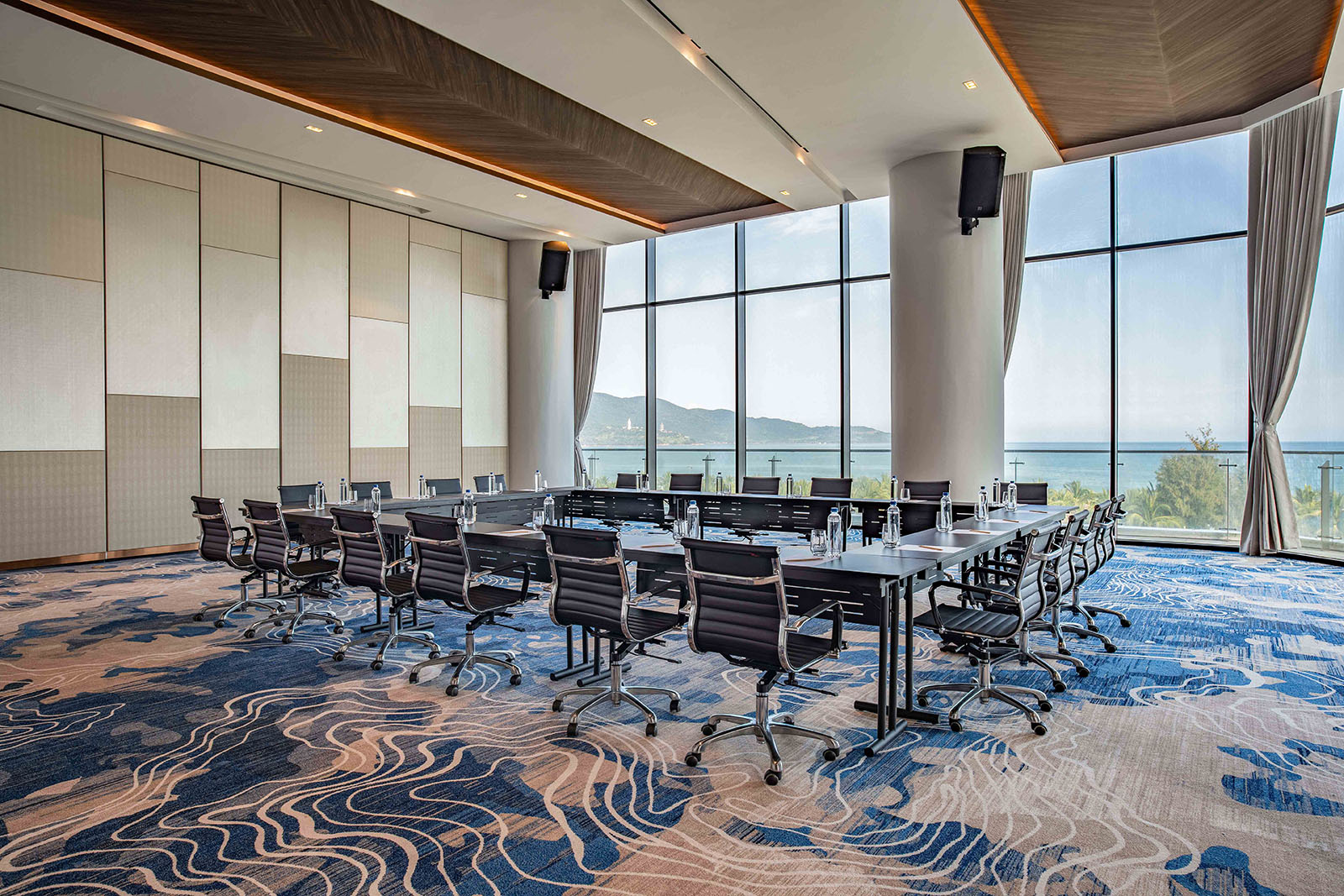 Additionally, the world-famous Radisson hotel chain is directly in charge of Radisson Hotel Danang and consistently upholds the service ethos of "Yes I Can" to deliver the most comprehensive experience. As a result, clients can feel secure throughout the entire organizational process, winning partners' hearts in the process.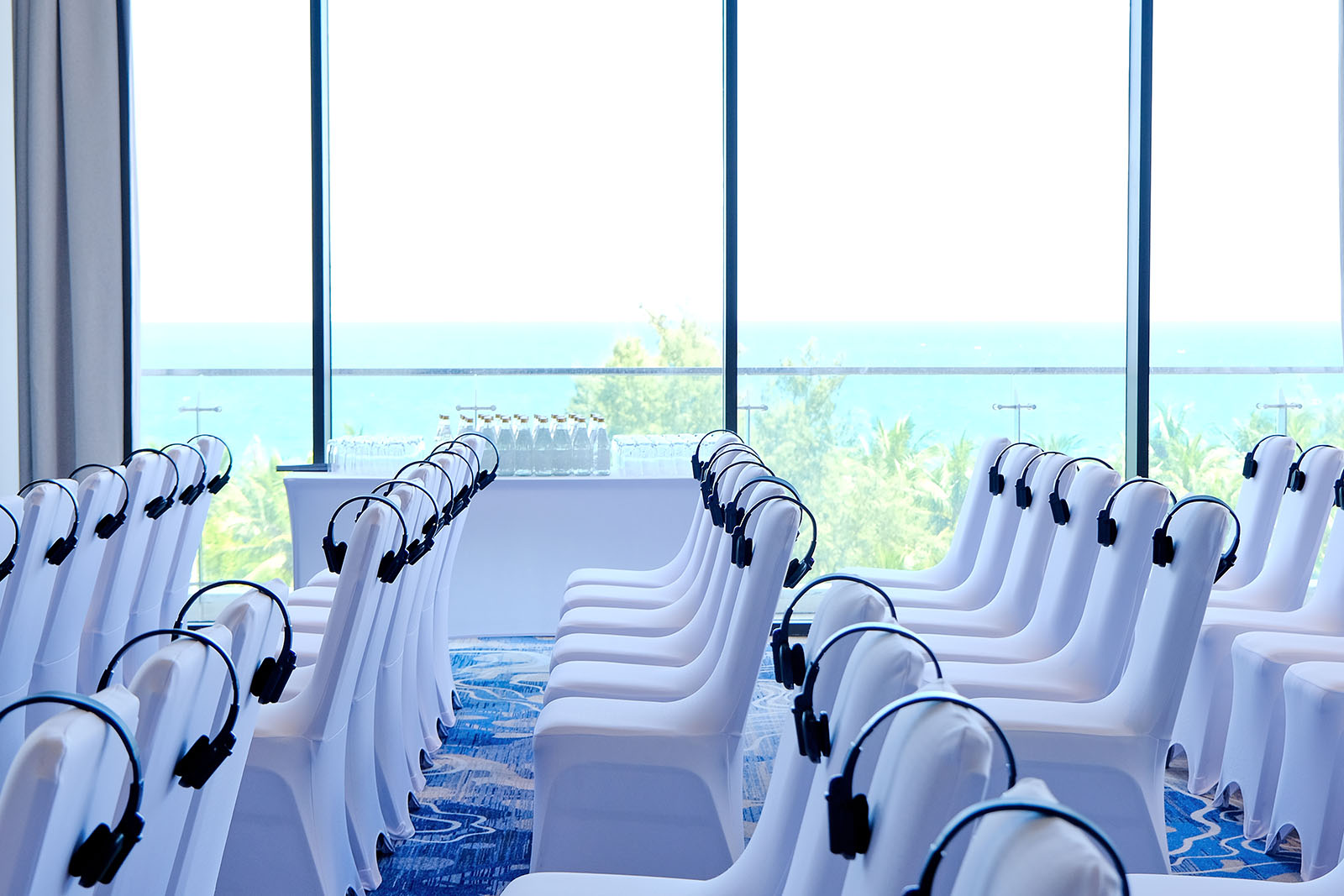 Affirming the company's position with Conference – Event package service at Radisson Hotel Danang from only 300,000 VND/pax:
Stunning sea view with a classy and defined setting's ballroom
Flexibility in seating arrangements fitting for the event's objectives
Modern audio – visual presentation equipment system
Tea break or dinner/lunch party with a range of menus such as 7-course set, seafood buffet, lunch buffet,…
Professional and passionate staff
Complimentary water, pens, papers, candies,…
Special offer this festive season:
COMPLIMENTARY UPGRADE tea break to premium one for group from 50 pax
COMPLIMENTARY 1 DELEGATE for each group of 20
COMPLIMENTARY LED SCREEN USAGE for group from 100 pax.
Visit us and plan your perfect gatherings.
Note: validity until 31 Mar. 2023
FULL OF FULL WITH A PRIVATE CELEBRATION IN A PLEASANT AND OPULENT SETTING.
Dressed in "Scandinavia" style – the simple, stripped-back yet romantic vibes design, Radisson Hotel Danang is the ideal choice for a Birthday, Anniversary, or gathering party.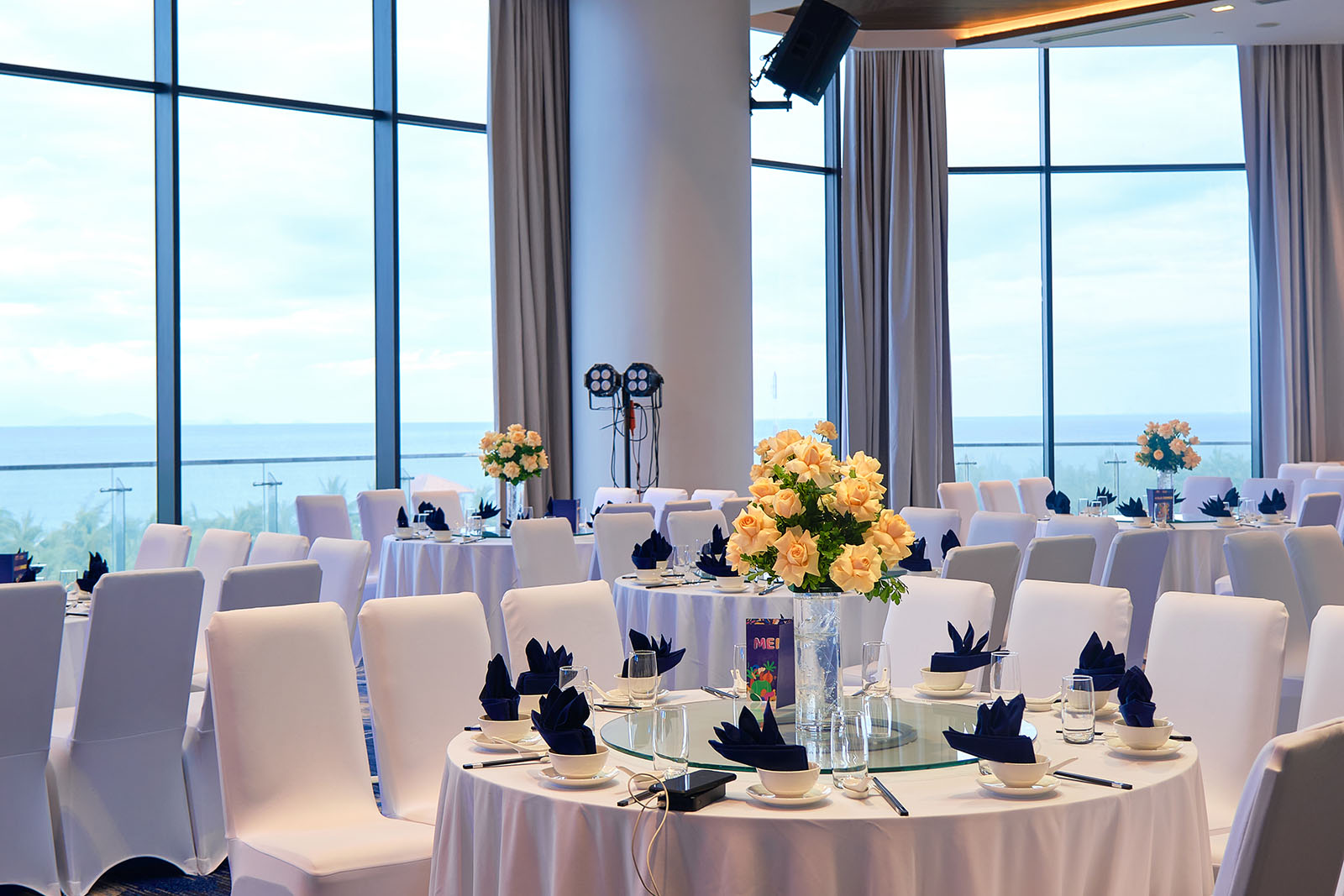 Many customers prefer this location because of the professional, chic, opulent, and highly tailored décor services personalized for each customer as well as the top-notch food services. Customers may fully enjoy a unique gastronomic experience with a range of meals to fit their preferences, whether it be Asian or European cuisine. A professional karaoke sound and lighting system is also available to meet all of their demands for singing and celebrating in comfort with friends and family.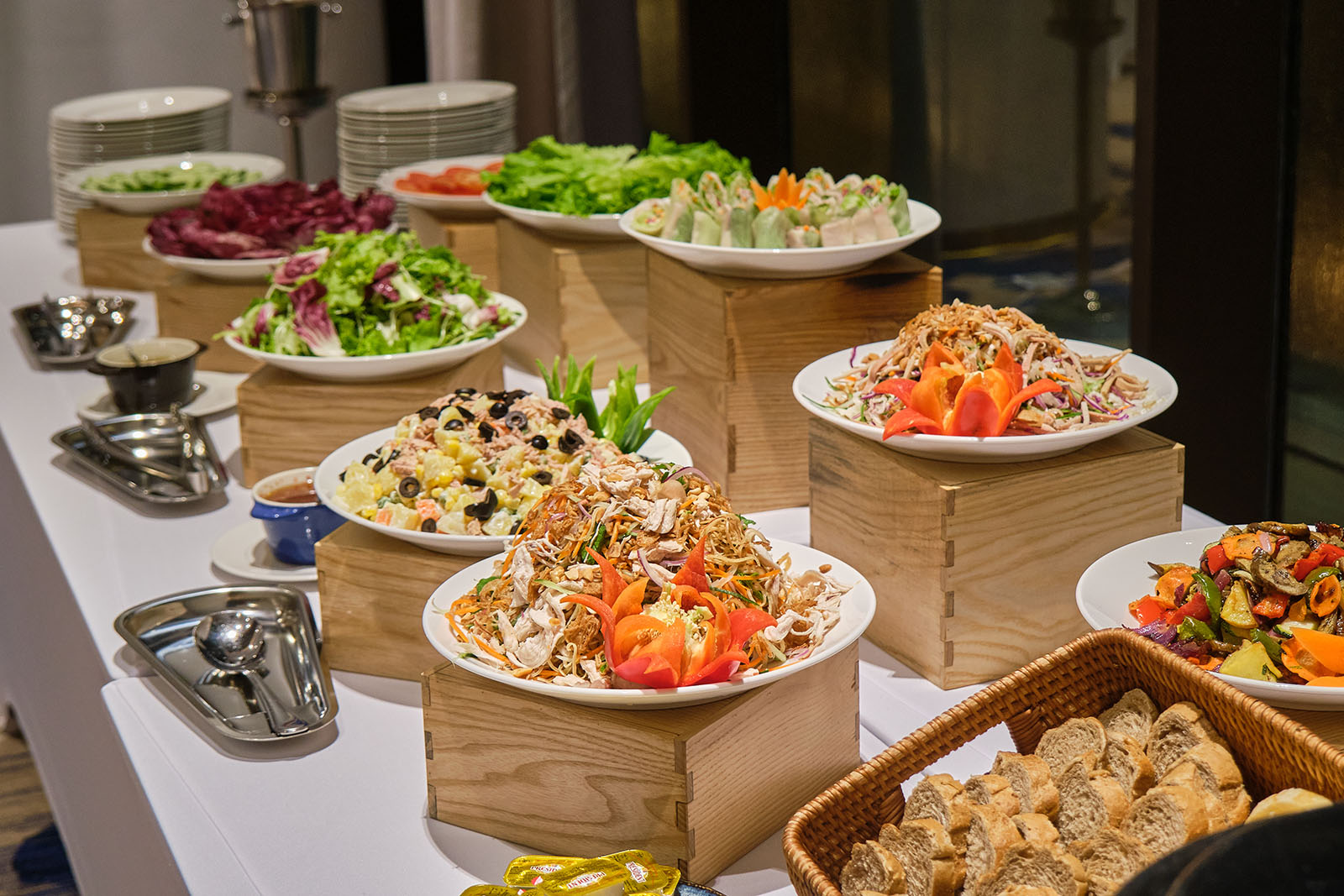 Radisson Hotel Danang launches an all-inclusive banquet service package for only VND 15,250,000. Inclusive of:
Dinner set menu for 15 guests
Photo Booth
Decoration with balloons and fresh flowers
Birthday/anniversary cake
Karaoke Sound and Light System
Contact us today for a consultation!
Note: the offer lasts until March 31, 2023, extra charge for extra guests of 450,000/pax.
It can be said that the venue and the quality of service there determine 90% of the success of the event, conference or party. So come to Radisson – your reliable companion to create the perfect event.
Contact us today for a consultation!
Tel: +84 (0) 23 6389 8666
Email: info@radissondanang.com
Danangfantasticity
Express Your Reaction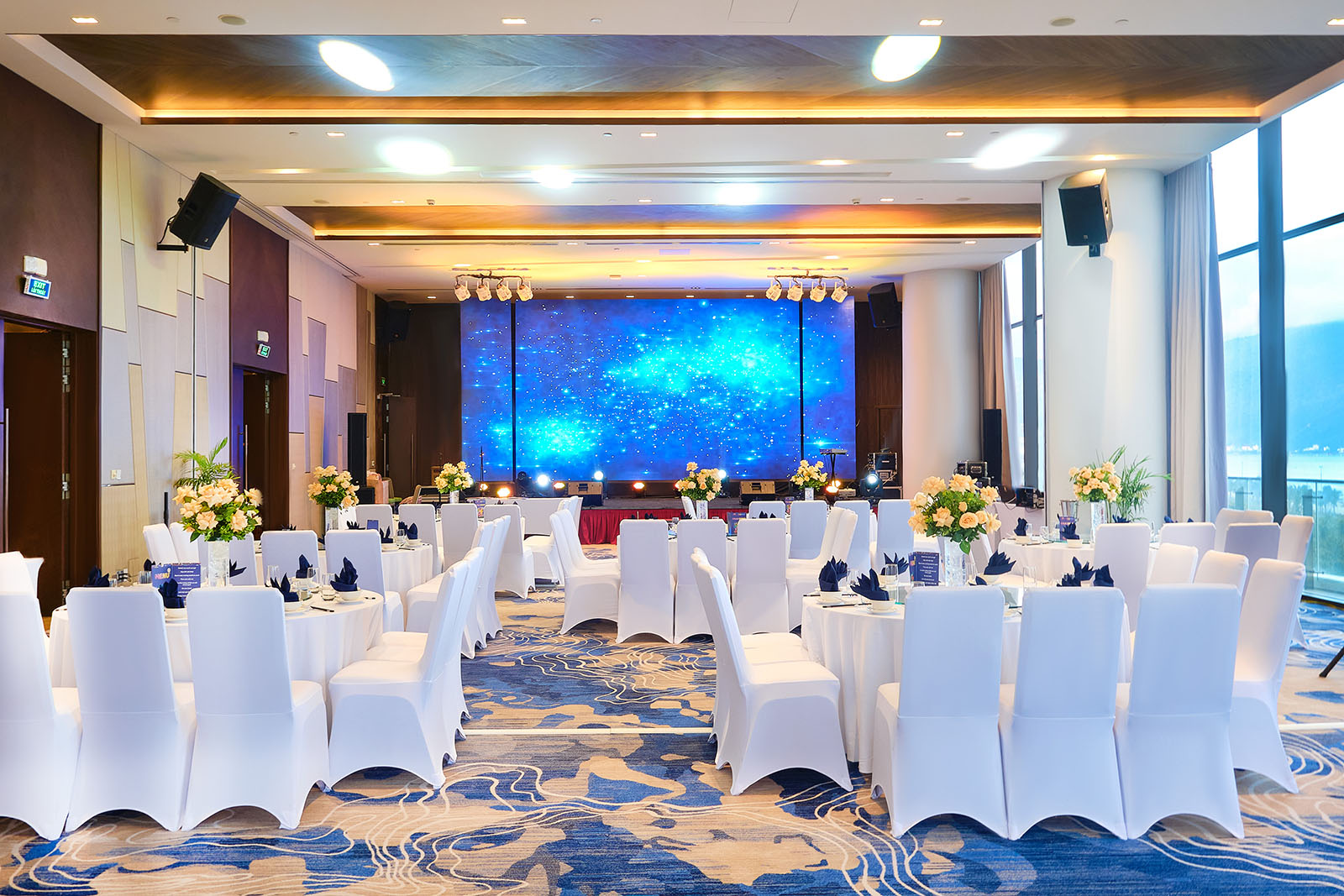 You have reacted on

"Ring in the Festive Season – Throwing magical p..."
A few seconds ago
Latest Posts