Mandila Beach Hotel: Autumn Feast 22nd Sept – BBQ Buffet
Can you feel the autumnal cold breeze blowing in the air? Will your heart go exciting with the drumbeat of the over there lion dance? This year, let's join the Autumn Feast Buffet Party at Mandila Beach Hotel.
We not only bringing you an elegant and cozy space to reunion and dinning with your family, the party also promises to cheer you up with many exciting activities such as lion dance, magic show, sing and dance.
Specially, being with the quiz game and many interesting gifts from our hotel.
Khung chương trình: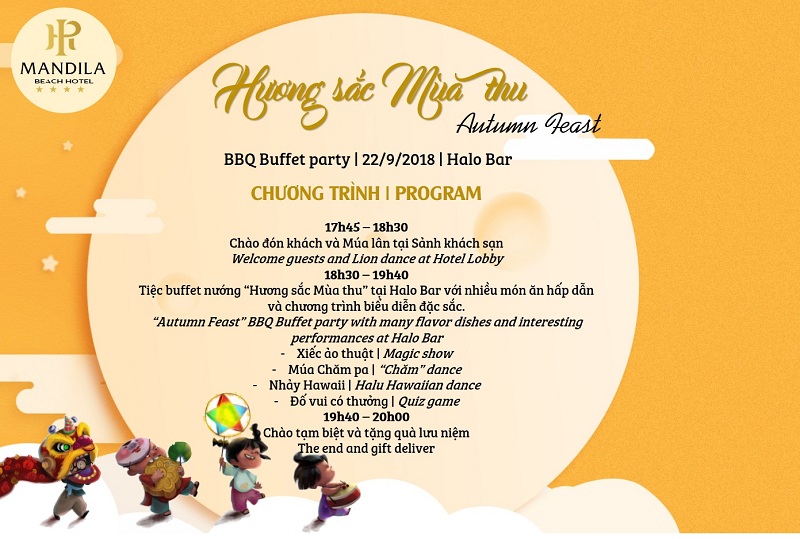 Price:
VND 369.000 net/adult
VND 249.000 net/child
Free for child under 1 meter height
Note: Above prices are included 10% VAT tax, 5% service charge and free a unit of drink such as: juice, local beer or soft drink.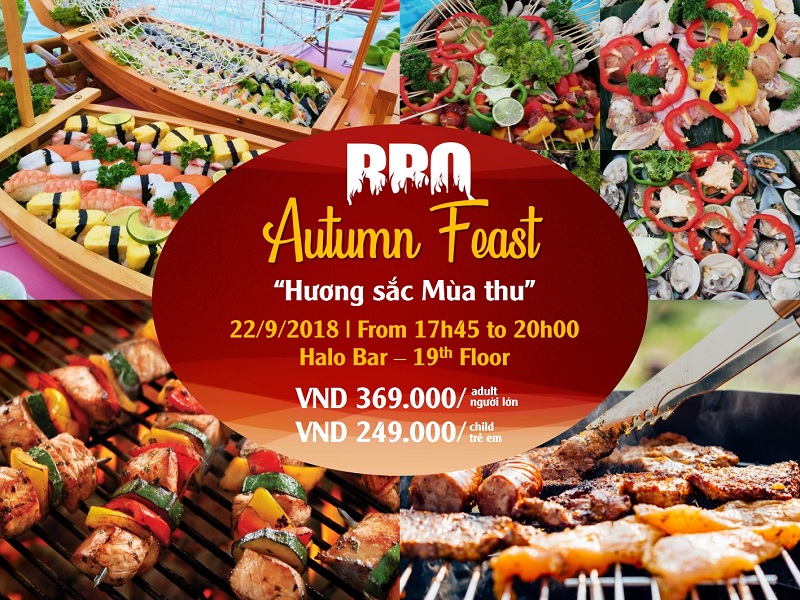 Reservation contact:
Mandila Beach Hotel
Address: 218 Vo Nguyen Giap, Son Tra dist., Da Nang city
Phone Number: 0236 730 6666 | Email: info@mandilabeachhotel.com

Mandila Beach Hotel – An enchanting Journey exploring your Ocean dream!
Enveloping yourself in a refreshing luxury with the stunning ocean view and the beach is just at your doorstep. Indulging a breathtaking oceanfront views, elegant accommodations, and the nearby world most fascinating beach chosen by Forbes Magazine.
Let's start an enchanting departure from Mandila Beach Hotel, lead yourself to the land of your ocean dream.
Mandila Beach Hotel: Autumn Feast 22nd Sept – BBQ Buffet
Latest Posts