Local Street BBQ Buffet & Beefaholic at Novotel Danang Premier Han River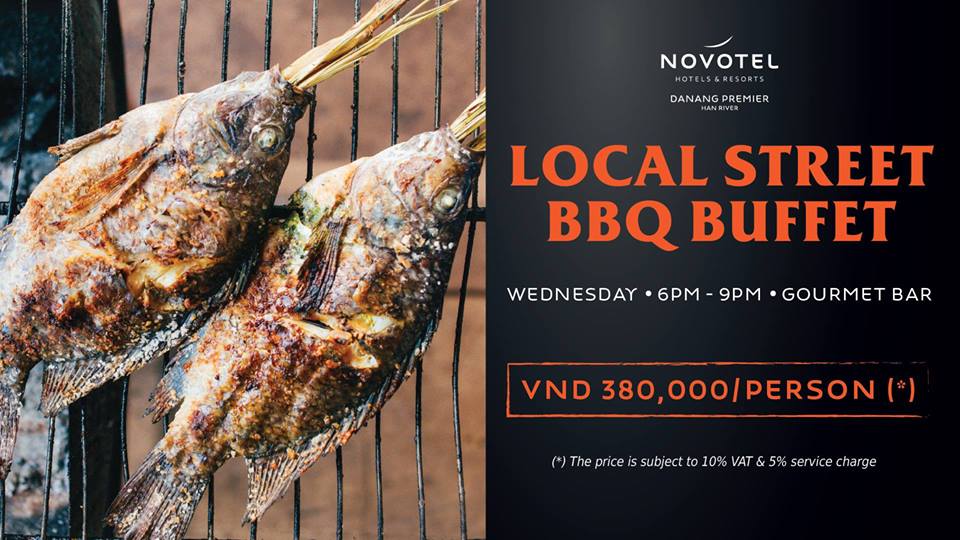 Local Street BBQ BUFFET – Eat 'till your heart's content – ONLY VND 380,000
Wednesday will be a perfect mid-week break when you hang out with your buddies to the "royal" Local street BBQ BUFFET at Novotel Danang. What can be more alluring than indulging in acoustic music while having dinner?
Local Street Beer & BBQ BUFFET – enjoyably choose your favorite dishes with superb shrimp, chicken, fishes…What are you waiting for? Great combination between beer and skewers with cutest homies for a lovely day would be an ideal gathering.
Every Wednesday | 6pm – 9pm
Gourmet Bar ground floor | Only VND 380,000/person (*)
84 (0) 941 298 599 | [email protected]
(*) The price is subject to 10% VAT and 5% service charge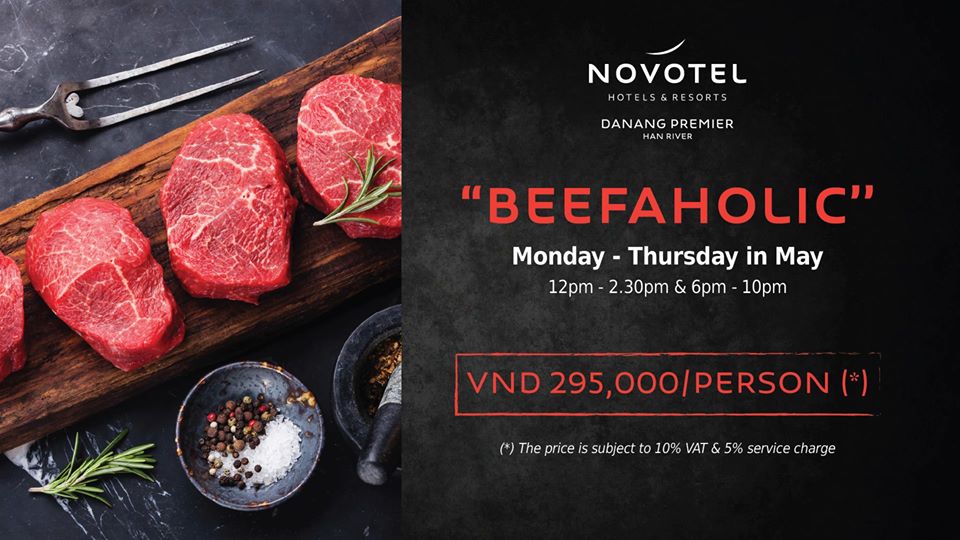 "BEEFAHOLIC'' 
In January, feast on our BEEFAHOLIC promotion and try our tasty daily five course set menus to enjoy beef in all forms and flavours featuring highlights such as beef carpaccio and Australian beef fillet mignon
Monday to Thursday | 12pm – 2.30pm & 6pm – 10pm | The Square 4th floor
VND 295,000/person (*) | 50% discount for children between 6-12 years old
Booknow: +84 (0) 941 298 599 Or [email protected]
(*) The price is subject to 10% VAT and 5% service
Local Street BBQ Buffet & Beefaholic at Novotel Danang Premier Han River