Let's Celebrate Victory Day – Pool BBQ Buffet at Grand Mercure Danang
Let's Celebrate Victory Day – Pool BBQ Buffet at Grand Mercure Danang
On Tuesday 30th April 2019, in celebration of national holiday in Vietnam, we would like to invite you to feast with us, as Grand Mercure Danang experiences a joyful excitement in each its corner with a colorful and vibrant creation celebrating Victory Day.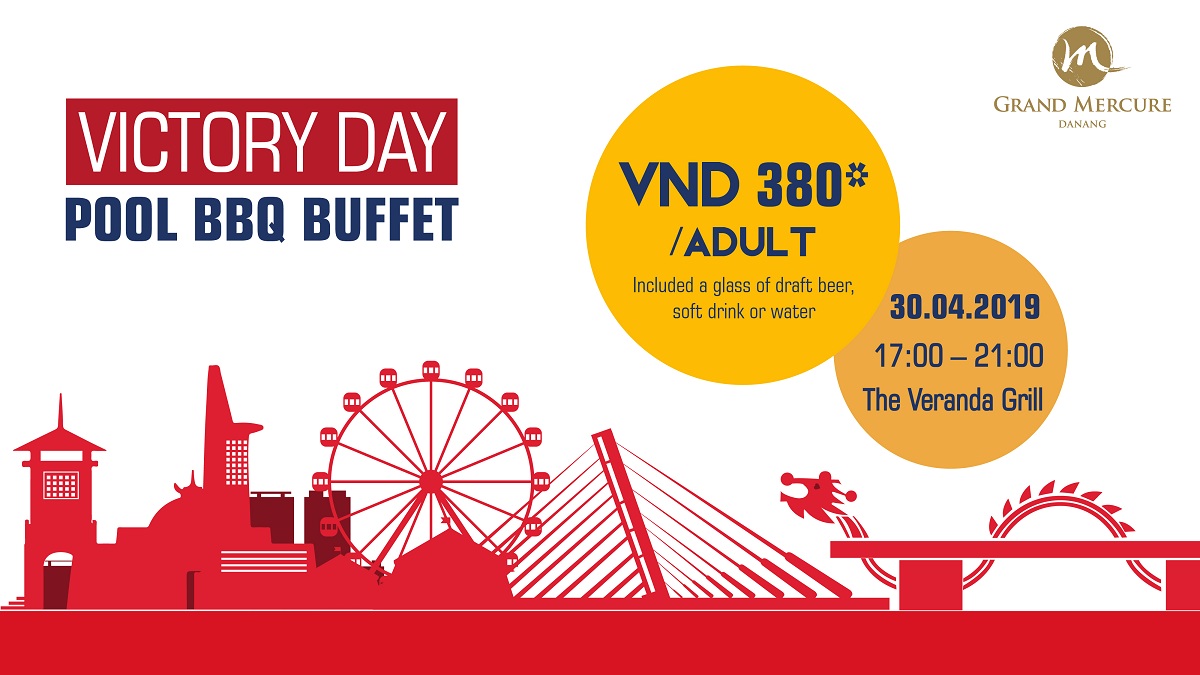 Situated on the ground floor of Grand Mercure Danang and overlooking to the Han River & Tran Thi Ly Bridge, The Veranda Grill lets you have a romantic and splendid view of Danang city by night.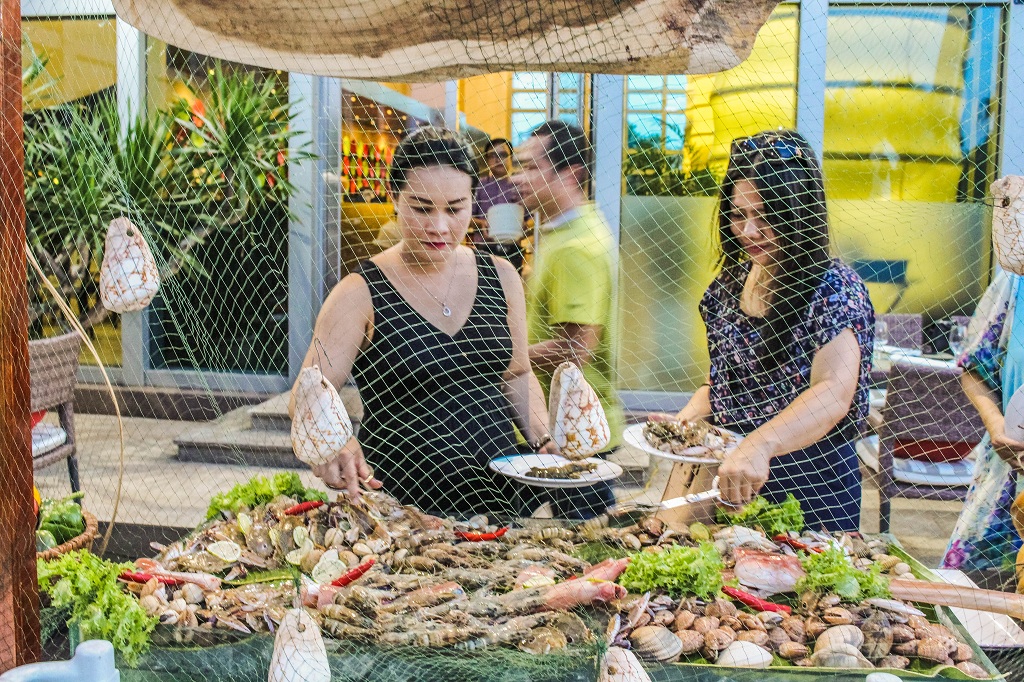 On this holiday, The Veranda Grill restaurant will treat you to an abundance of gastronomic fare from the freshest seafood and other delicious cuisines around the world including octopus, sea prawn, roasted whole duck, grilled beef striploin with pepper sauce, pasta station.
Saving the best for the last, not to miss out on the tasty desserts including fruits tart, Palovas, coconut pudding, American apple pie, Florida lemon green tea cake, Baileys tiramisu, black forest.
This specialty restaurant is held from 17:00 – 21:00 on Tuesday, April 30th, 2019
Price:
VND 380,000++/ Adult – Included a glass of draught beer/ soft drink or water
VND 280,000++/ Kid under 12 – Included a glass of soft drink or water
Add 100,000++ VND for free flow cocktail, draught beer, soft drink and water
Add 200,000++ VND for free flow house wine, cocktail, draught beer, soft drink and water
Free for kid under 6
Free access to swimming pool
Contact us:
The Veranda Grill Restaurant, Ground Floor, Grand Mercure Danang – Lot A1, Green Island, Hai Chau District, Danang city.
T: 0236 3797777 – Website: grandmercuredanang.com
FB: facebook.com/grandmercuredanang
Let's Celebrate Victory Day – Pool BBQ Buffet at Grand Mercure Danang