Just one day only in this year – Stay at Danang Golden Bay Hotel with only 899.000 Vnd/night
Just one day only in this year – Stay at Danang Golden Bay Hotel with only 899.000 Vnd/night
Left a strong marks to visitors to Danang as a premium hotel in five-star-hotel segmentation, the golden hotel  Danang Golden Bay hotel has announced its 2 year anniversary – 1st October 2019 with lots of great and five-star-standard activities
Opening since October 2017, Danang Golden Bay has impressed tourists by its luxurious and delicate golden five-star hotel in Vietnam.
After two years in operation, Danang Golden Bay has become a must-stay hotel for domestic and international tourists in the worth-living city of Vietnam. To celebrate its 2-year anniversary, this hotel has launched the special discount "Golden Day" just on 17th October with only 899.000 VND.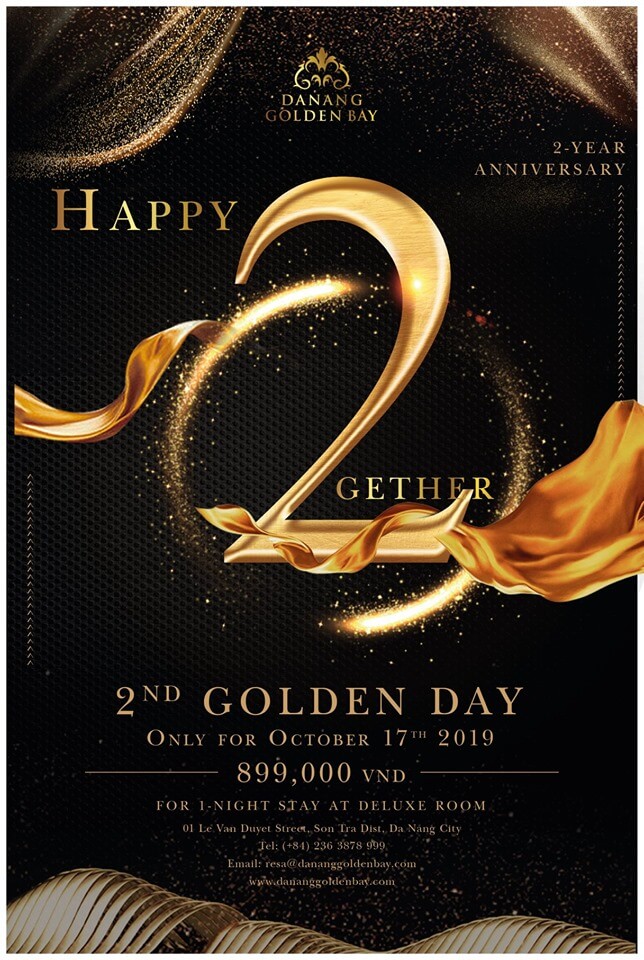 Once using this discount, the guests can relax in the Deluxe rooms with the gold-plated sanitary appliances and enjoy gorgeous breakfast buffet made by 5-star chefs.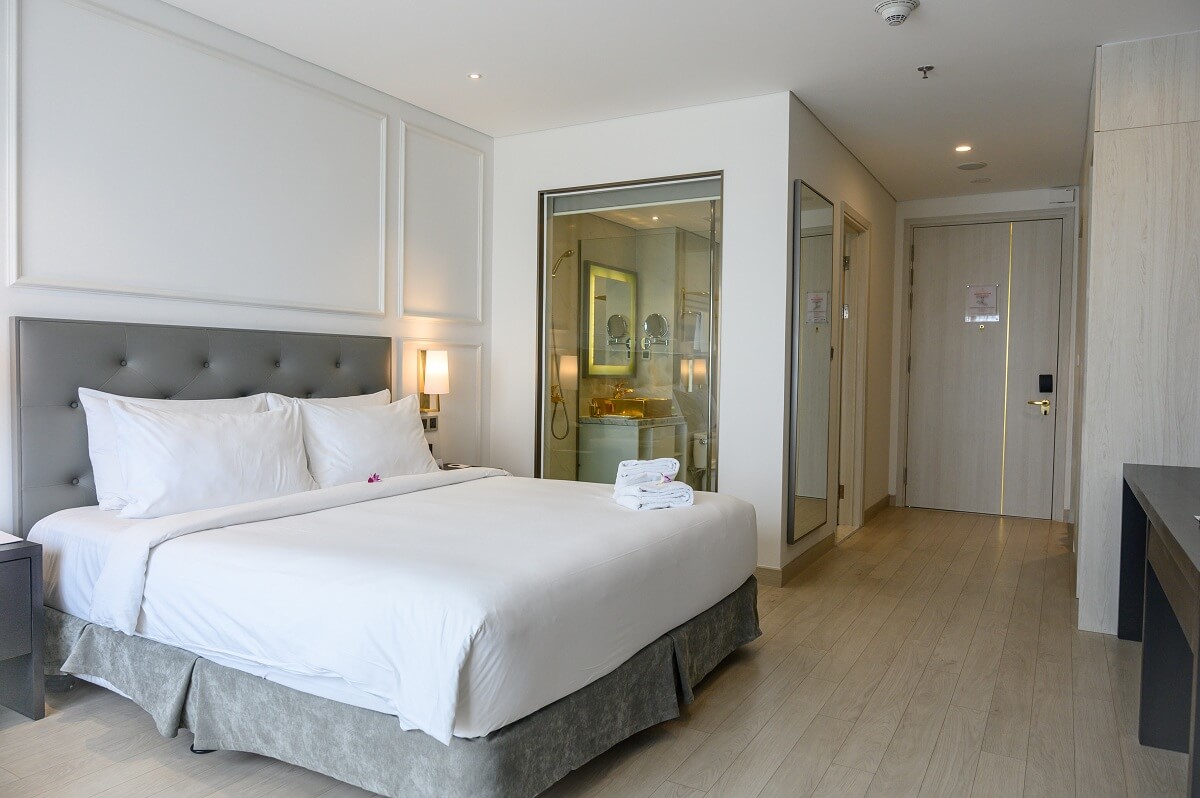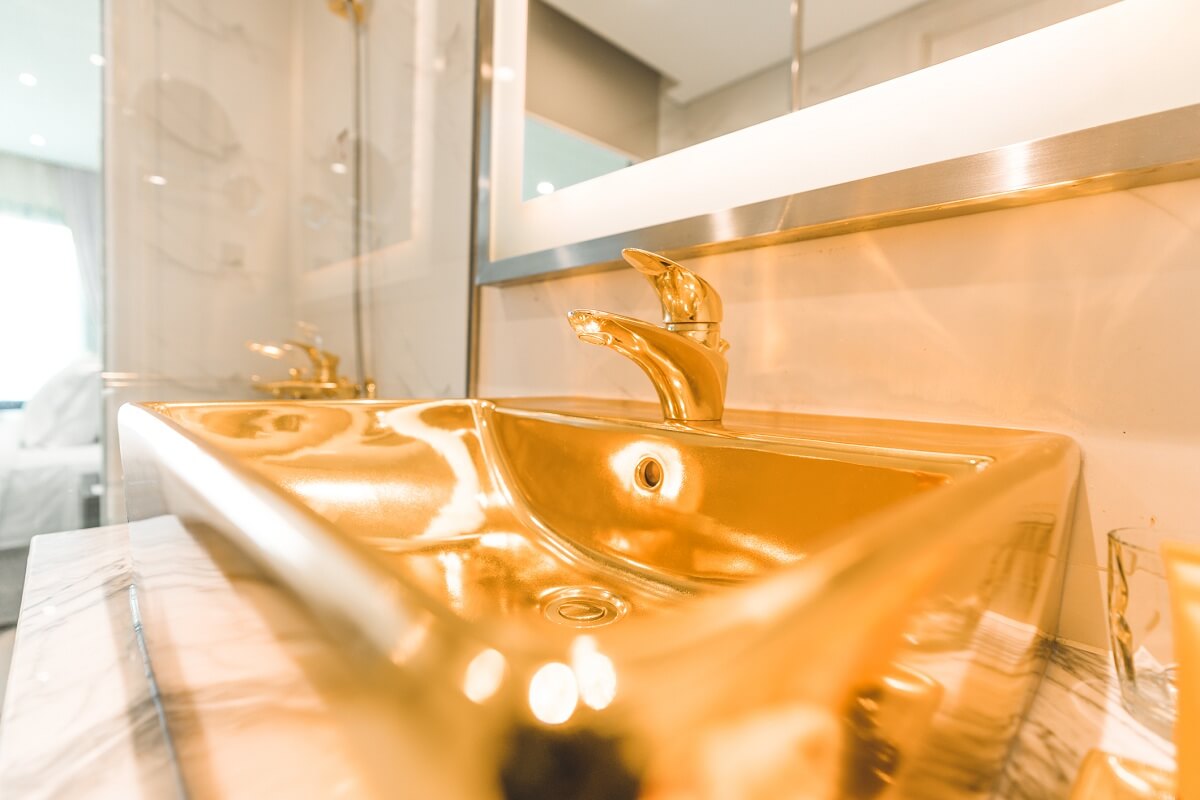 In particular, visitors also have the opportunity to check in gold-plated and infinity swimming pool, recognized by the world record alliance as the highest and largest 24k gold inlaid swimming pool in the world, awarded "Hotel with the most luxurious pool in the world in 2019" by the Hotel of the year awards or Leading New Hotel by the Wanderlust magazine …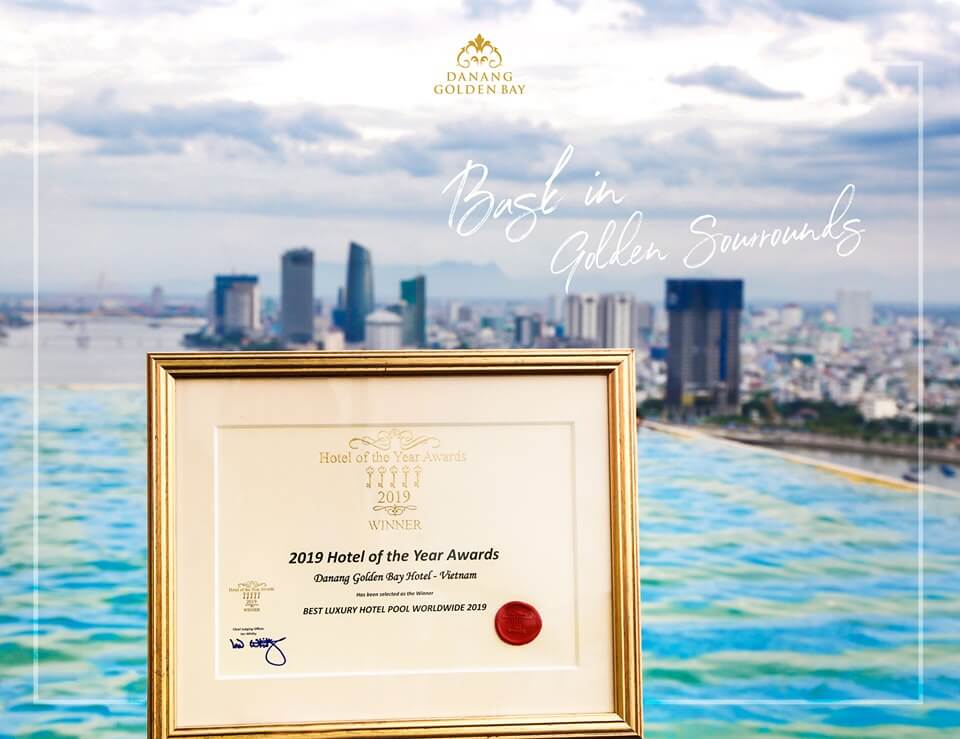 You can observe the sunrise or sunset by Danang Bay; have a panoramic view of the city and the sparkling bridges.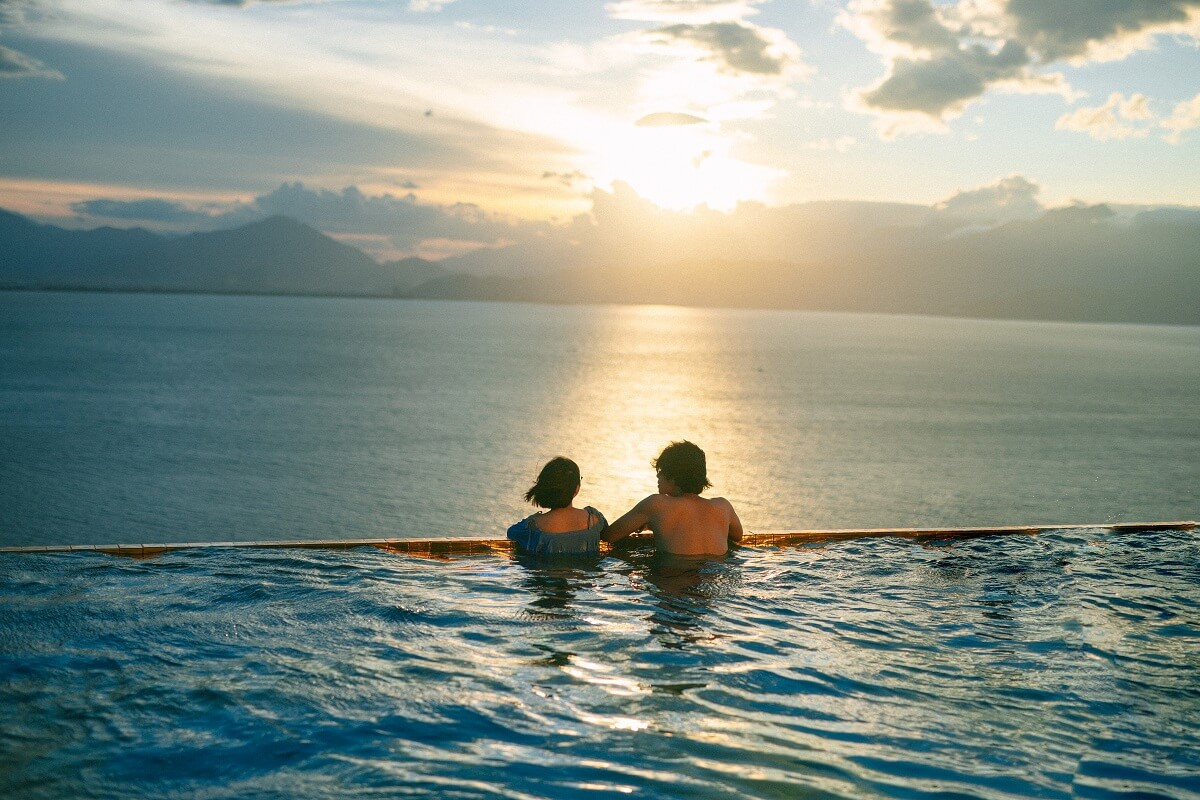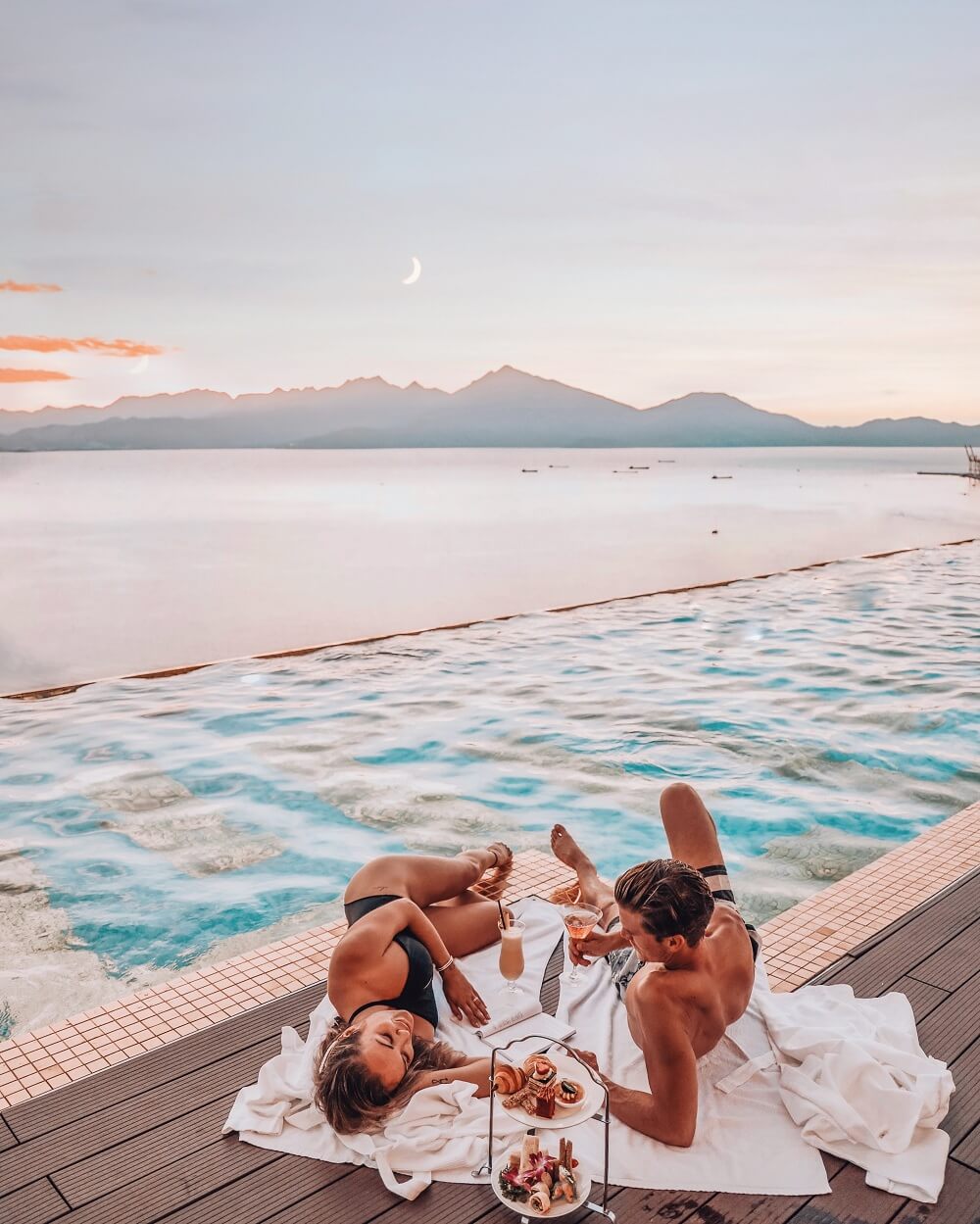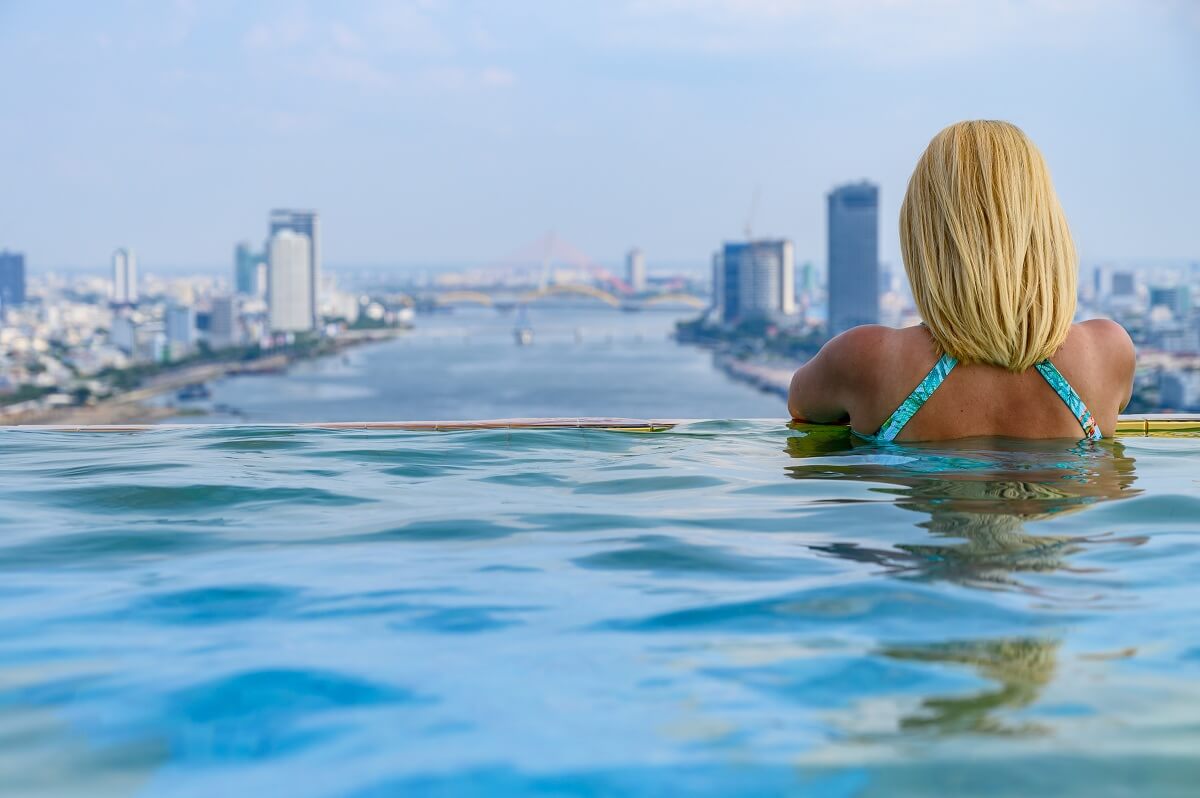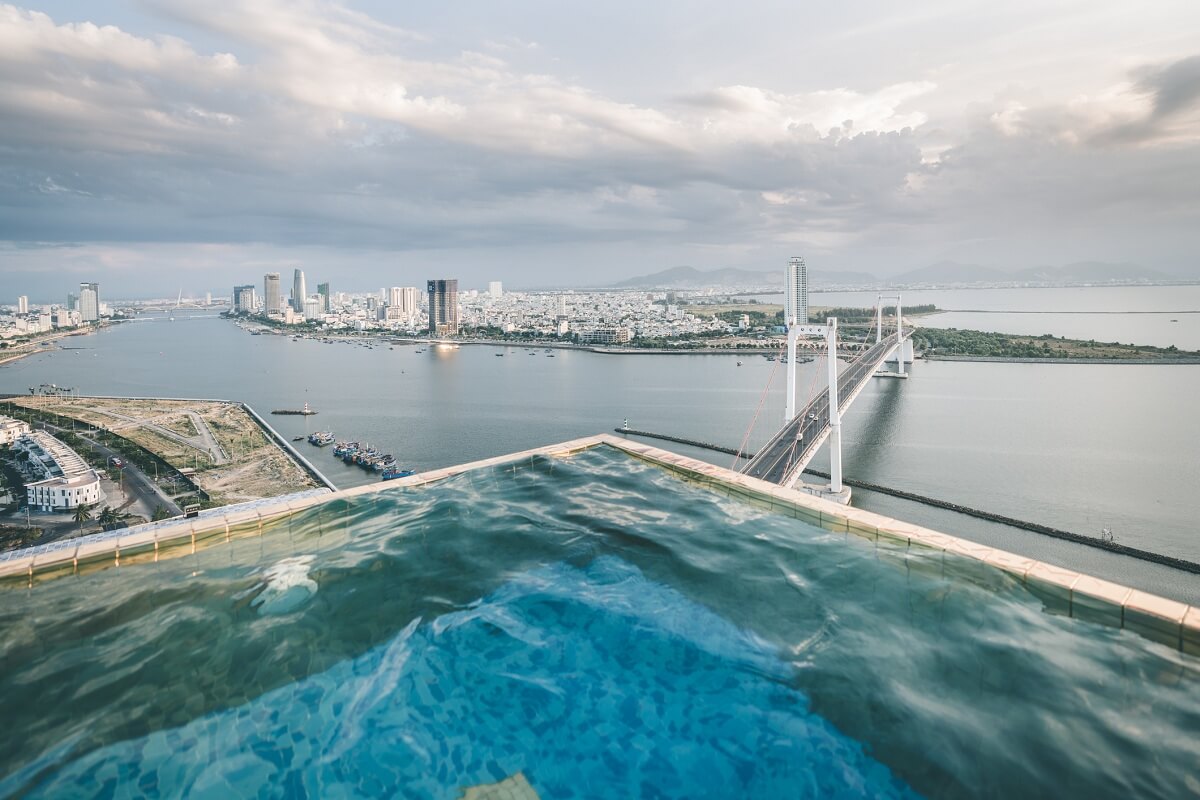 The Golden Day also lets visitors have a great time to visit the 24k gold plated Wonders Park. Just wandering around the park, you have the chance to visit the world famous wonders such as the Eiffel Tower, the Statue of Liberty or the ancient gold-plated one-pillar Pagoda …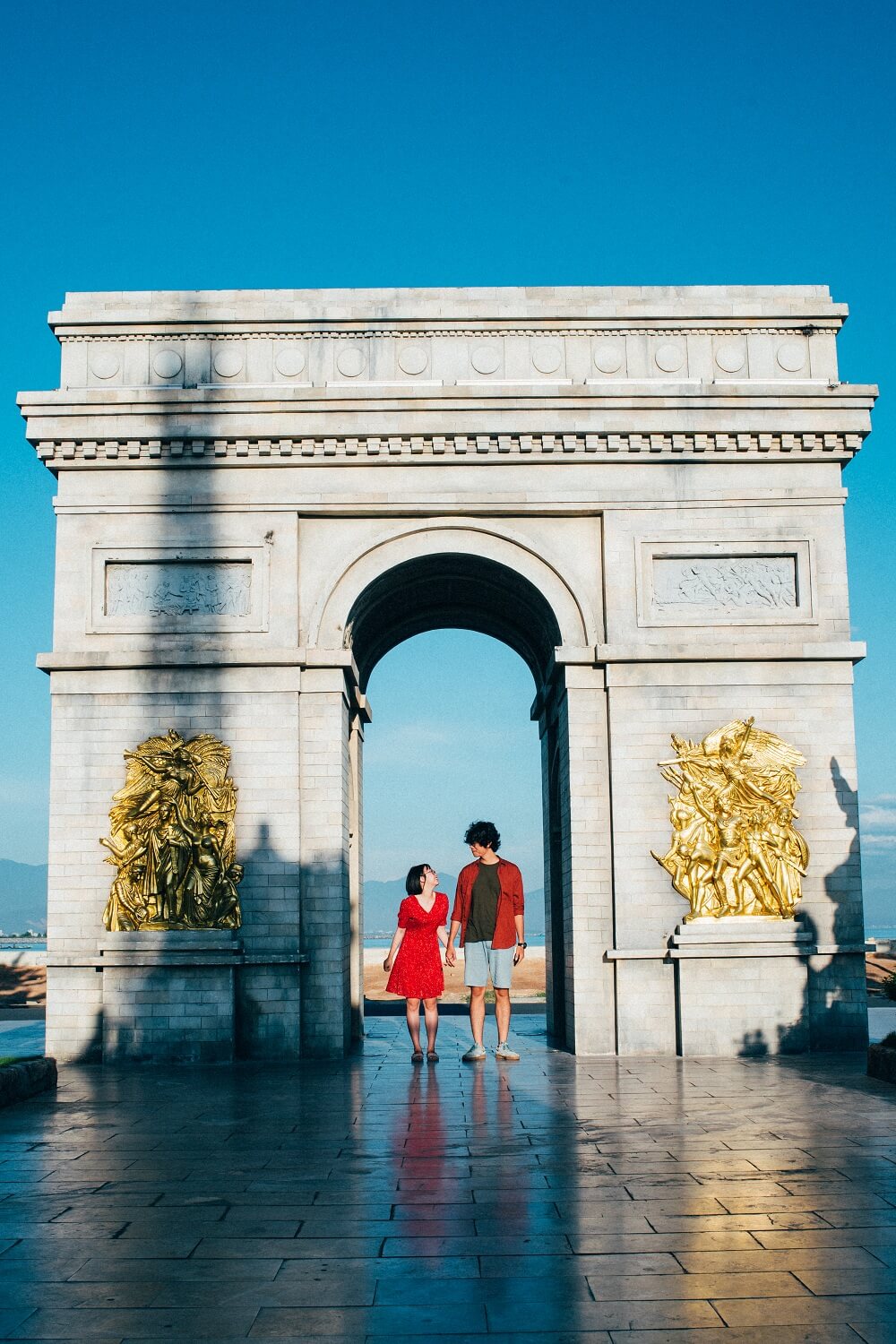 The program "Golden Day" is applied direct online booking on the hotel website: www.dananggoldenbay.com or Facebook Fan page every Monday.
For more information on the promotion and booking, please contact:
Danang Golden Bay Hotel
01 Le Van Duyet, Son Tra District, Da Nang City
Hotline: +840236 3878 999
Email: resa@dananggoldenbay.com
Lương Vy – Just one day only in this year – Stay at Danang Golden Bay Hotel with only 899.000 Vnd/night
Latest Posts