50% DISCOUNT FOR FOOD & BEVERAGE SERVICES – HAPPY 1ST YEAR ANNIVERSARY AT MANDILA BEACH HOTEL 16/6/2018
How fast the time flies, let's celebrate our 1st year anniversary at Mandila Beach Hotel
16th June 2017 – 16th June 2018
01 year is not too long but it is enough for us to learn and gain the happiness on making guests satisfactions. Let's raise your glass and lend us a cheer, our 1st year anniversary is almost here. Please feel happy with special offer on our birthday.
"50% discount" on Food and Beverage service!"
Don't miss out! Please feel welcomed to extend your wishes and share the joy.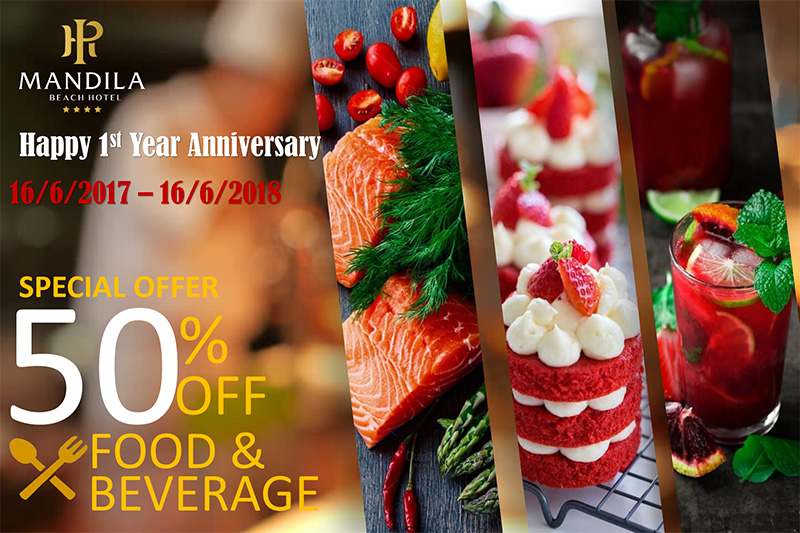 The Wooden House Restaurant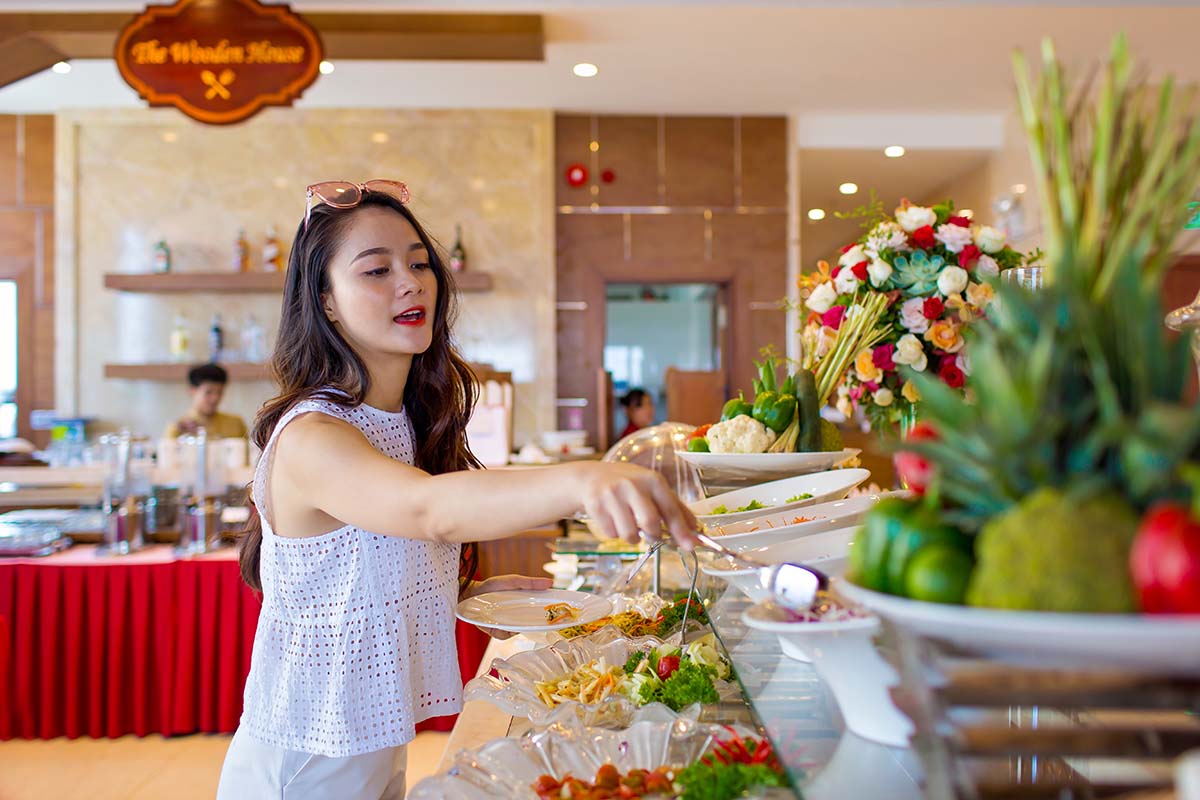 Located on the third floor of the building, which can accommodate up to 130 guests. Luxurious but not less cozy, here guests will be served breakfast, lunch and dinner with a variety of Eurasian dishes. The restaurant also has outdoor space overlooking the sea is suitable for warm dinner with friends and relatives.
Location: 3rd Floor
Capacity: 180 guests.
Opening hours: 6:00 – 22:00
Halo Bar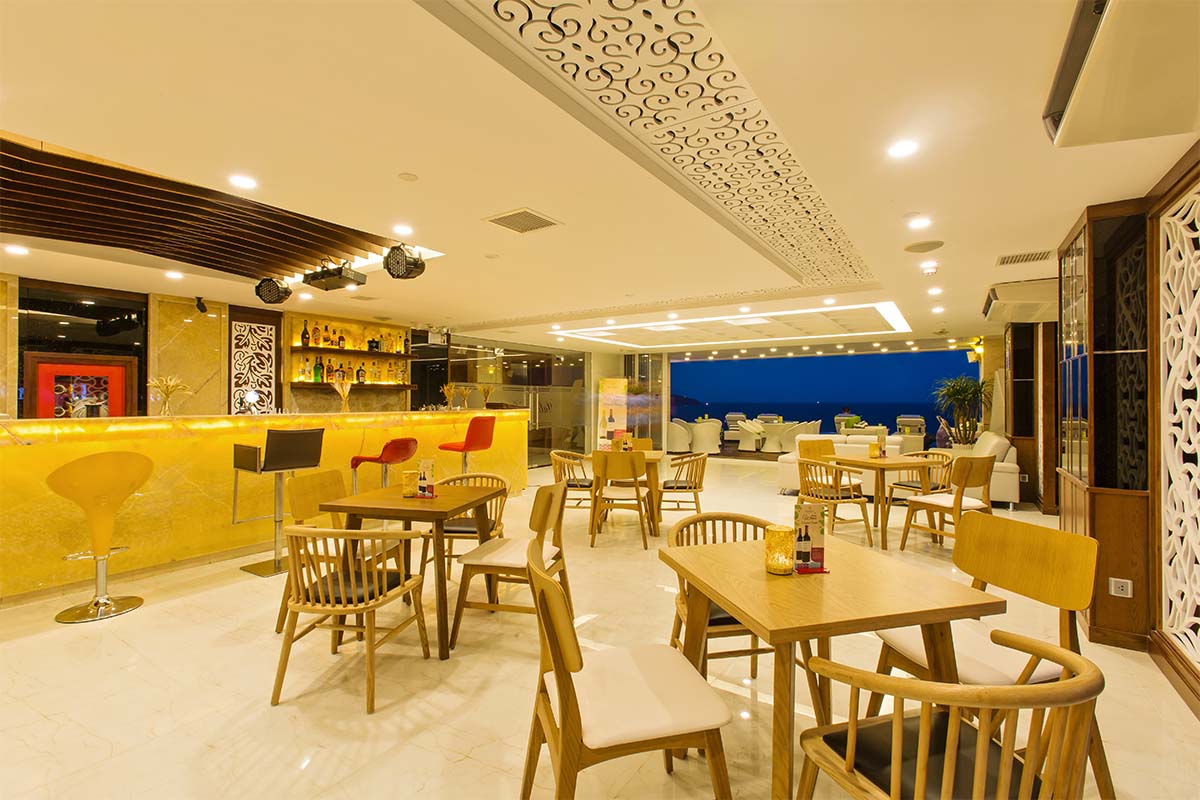 Located on the 19th floor, Halo Bar is one of the top-floor bars created as an exciting entertainment venue. Possessing ideal space, the main swimming pool of the hotel has panorama view overlooking romantic sea view front.
Where you can choose selections kind of drinks, or simply the cocktail is blended excellent, sip wine glasses and snacks rich …
Its location couldn't be more perfect for that special celebration or reunion with your friends regardless if you are in-house guests or just stop by for a rest.
Our bartenders are passionate about creating seasonal cocktails and know exactly how to delight your palate.
Location: 19th floor
Capacity: 80 guests
Opening hours: 10:00 – 23:00
The Lobby Bar
Opening hours: 6:00 – 22:00
Capacity: 30 guest
In-room Dinning Service
What are you expecting for your stay at Mandila Beach Hotel? Waking up in a cozy room with high class, luxurious facilities and just a bit lazily laying down on your comfy bed and enjoying the sizzling breakfast!
Let's come and enjoy our service with special offer this 16th June 2018 – 50% discount for all Food and Beverage services!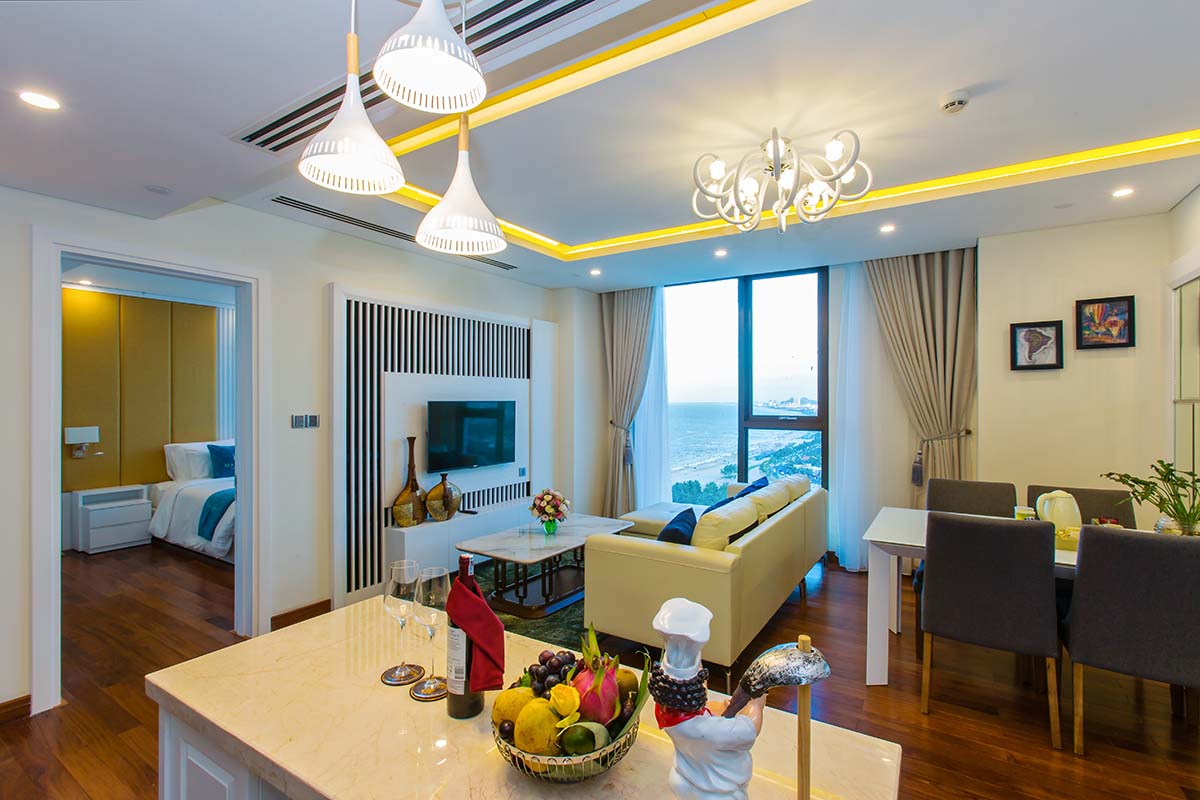 Contact us at:
Address: 218 Vo Nguyen Giap Street, Phuoc My Ward, Son Tra Sistrict, Da Nang City
Tell: + 84 (0) 236 730 6666
Email: info@mandilabeachhotel.com
Website: http://mandilabeachhotel.com/
Happy 1st year anniversary Mandila Beach Hotel – 50% discount for food and beverage services
Latest Posts