A frightfully fun evening on 31st october – a halloween-themed international buffet at Pullman Danang Beach Resort
A frightfully fun evening on 31st october- a halloween-themed international buffet at Pullman Danang Beach Resort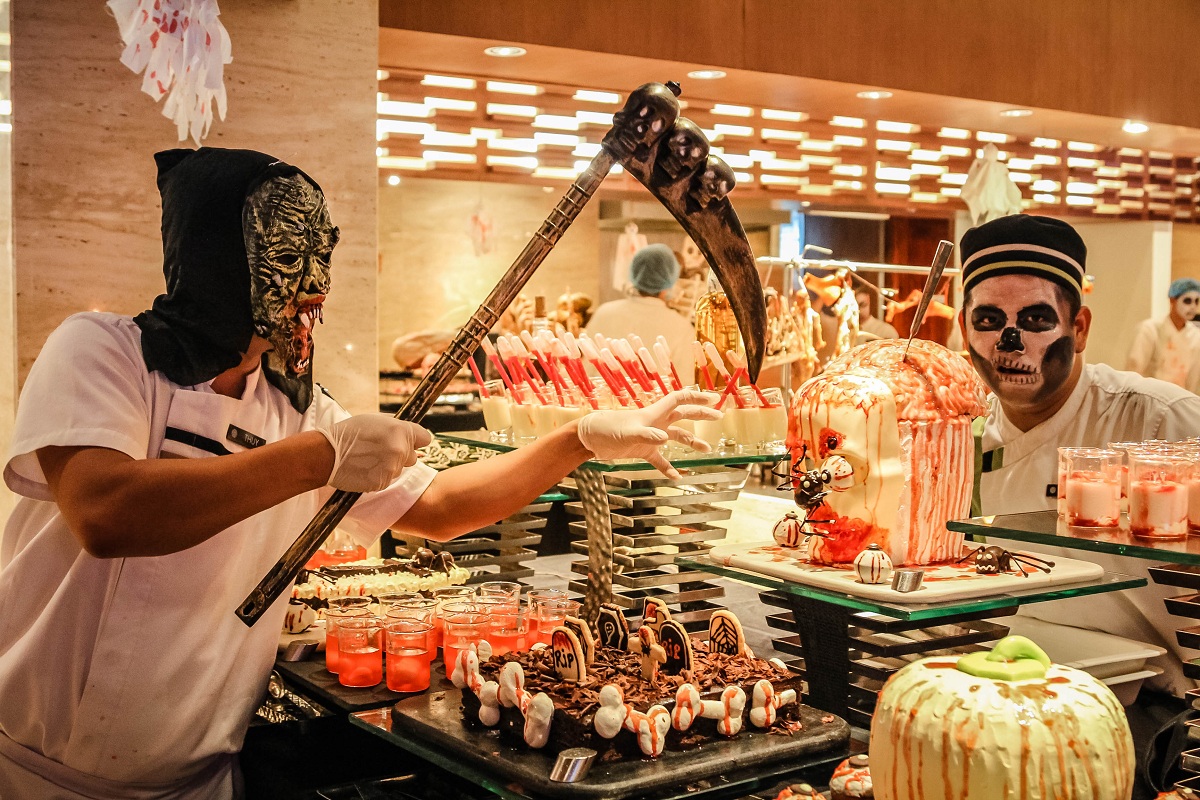 HALLOWEEN-THEMED INTERNATIONAL BUFFET
Trick or treat your family and buddies to a frightfully fun evening on 31st October, with a Halloween-themed international buffet including with a wide selection of sumptuous seafood, mouth-watering meats, sublime salads or delectable desserts.
ENTERTAINMENT FOR THE KIDS
A lot of games are await for kids with plenty of spooky, including kids face painting & balloon sculpting, magic show, balloon catch and slime making class, paper bat making class! Kids also have a gift bag to take away.
LUCKY DRAW
And don't forget to join lucky draw with us to have chance win special prizes
1st prize: 2 vouchers for body masage (for 1 person
2nd prize: 2 vouchers for International buffet (2 people per voucher).
3rd prize: a bottle of house wine for 1 person.
Best dressed prizes:
Adult: 1 voucher Sunday BBQ bufet for 2 people.
Kid: 1 voucher for Kiss n Drop buffet on 18 Nov 2018 for 2 adults and 2 kids.
5:30pm-9 :30pm, 31st October, At Restaurant Epice
VND 980,000 net/person including free flow of wines, beer & soft drink
VND 1,100,000 net/cocktail, rose, wine, Tiger draught beer, soft drinks, chilled juice and  mineral water
VND 550,000 net/kid 6-12 years old including free flow drink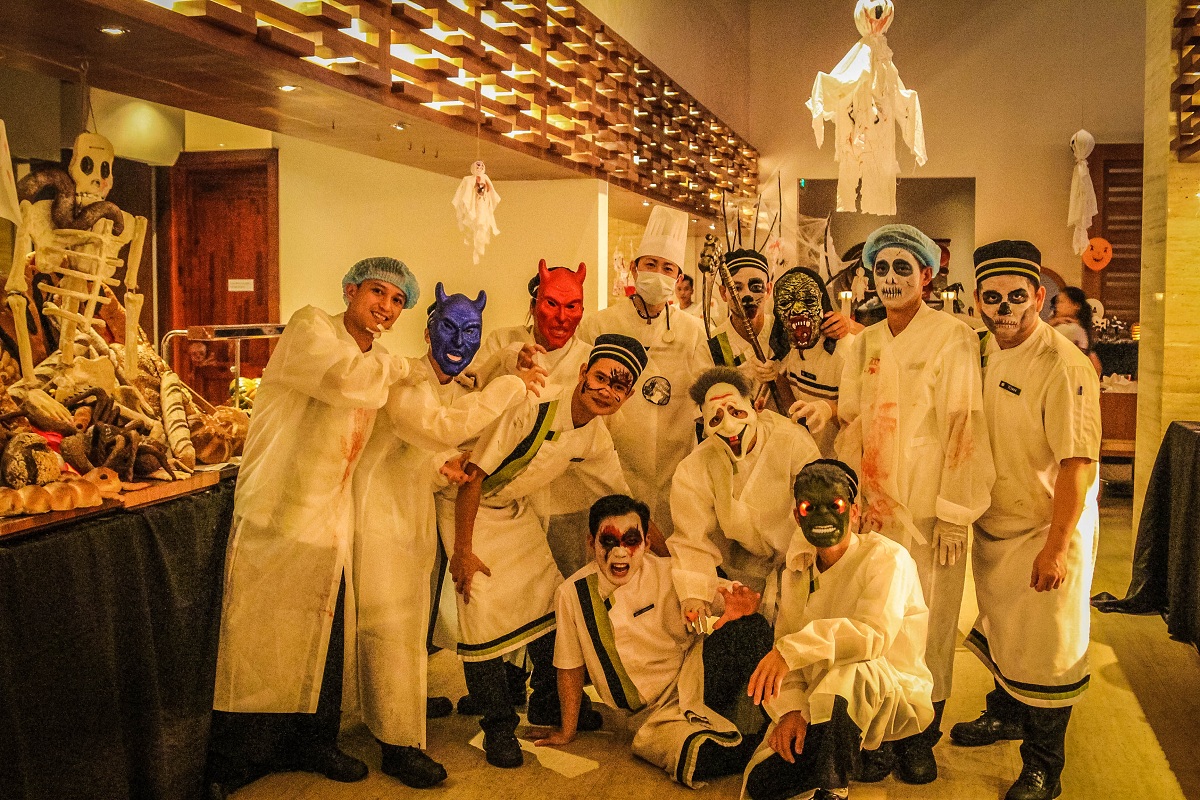 We wish you have an enjoyable scary theme dinner with us and please let the service team know if we may be of assistance
Contact: (+84) 236 395 8888 | [email protected]
A frightfully fun evening on 31st october – a halloween-themed international buffet at Pullman Danang Beach Resort